A couple months back, I purchased two nail polishes from a company in the UK called A-England. A-England has a few dozen of nail polishes and they are all very medieval themed. Names like King Arthur or Excalibur pop into mind. The two that I purchased were very ladylike and mellow: Iseult (a shimmering baby pink) and Morgan Le Fay (A clear glittery shimmer). Both are absolutely gorgeous and I have swatches of Iseult to show you today.
A-England Iseult, 0.4 fl oz, ~$14
I personally waited for a sale to purchase these nail polishes. I believe I got them 50% off with free shipping!
All of A-England's nail polishes are 3 free and cruelty free.
I wore this polish with my pink polka dot blouse by Jason Wu for Target and it looked heavenly!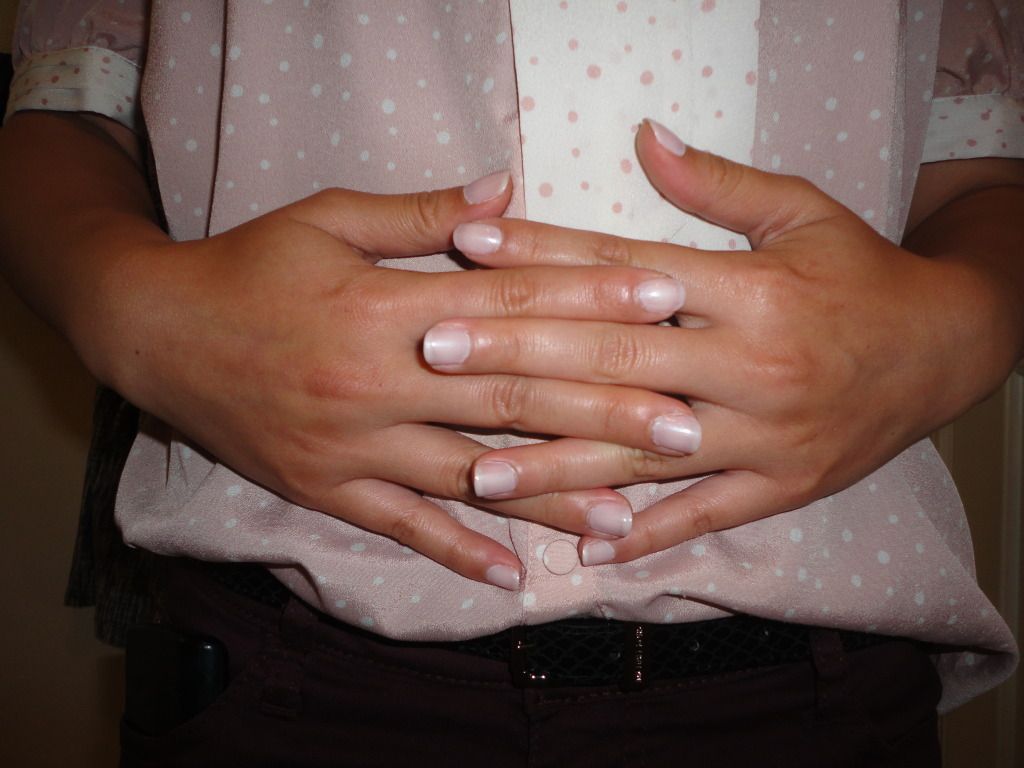 Application: Iseult is on the sheer side and contains a lot of micro shimmer. What you see on my hands above were two coats and my nail still shows through a little. There was minimal streaks and it covered my nail fairly evenly.
Dry time: It took a little longer than Essie or OPI, but dried within a few minutes.
Staying power: These lasted about 3 days for me without a top coat. With top coat about 4-5 days.
Overall: I really love this sheer and baby pink color. The shimmer just brings enough light to my hands so that even though it was not completely opaque, it gave a very pulled together look.
Have you heard of A-England's polishes? What are some of the shades you have tried?
Em
Like what you see?
Support my blogs by subscribing
here!
All products shown here were purchased with my own money and were given my fair and honest opinion.