L'Oreal came out with Limited Edition nail polishes and make up in their Diamond Collection. This collection includes a lot of new shades and very pretty colors for the upcoming holiday. I managed to control myself and only pick up one item, so far. It is the nail polish color in So Chic. I feel in love with the color as soon as I saw it and I wanted to share it with you all. See below!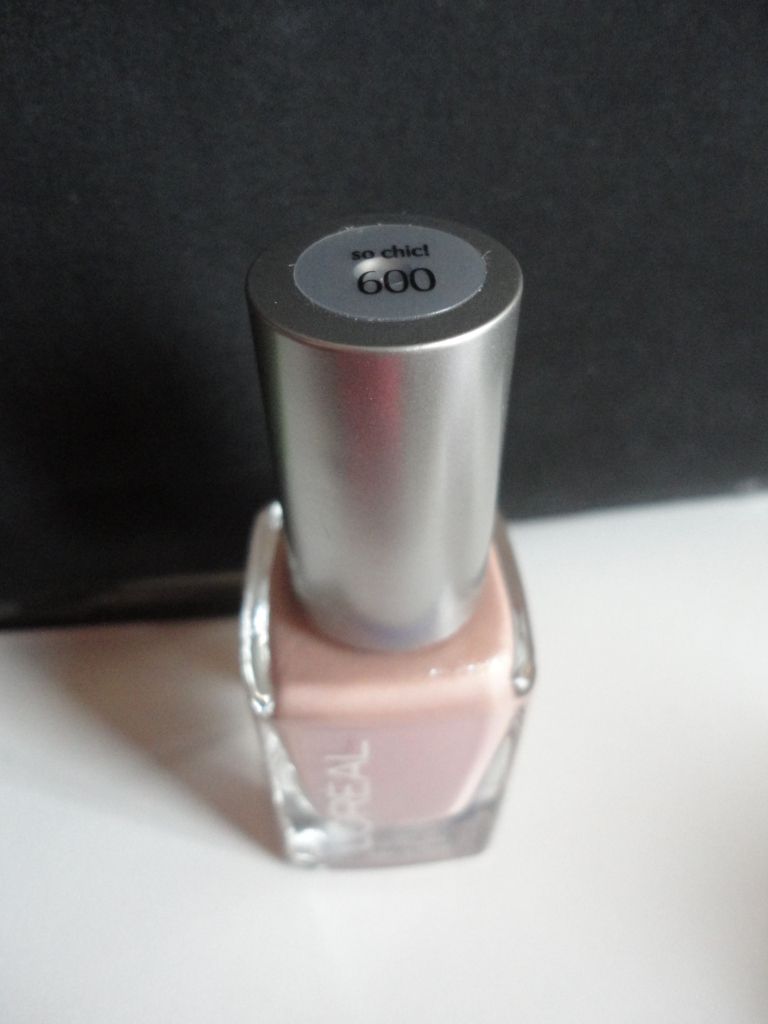 L'Oreal Diamond Collection- So Chic, .39 fl oz, $6.50
This polish is a very beige pink color with large silver shimmers. The shimmers are very fine and do not appear to be glittery. Though from afar, you can see a bit of shine from them. This polish leans more to the beige color and works very well as a nude shade for my skin tone (NC30-35). I really like the simply color of this, I can wear it to work with no problems. This is also a great color for a pick-me-up as it will polish up your look without going overboard. And as with most nudes, it will also go with any colors in your outfit!
L'Oreal So Chic
Staying Power: With a top coat, I get about 3-4 days of good wear without chipping. After day 5, I see chipping on the tips.
Overall: I really like this color and love that it is so versatile. I can wear this any time in the year and it can give a powerful but tone down look to my outfit.
What do you think of this type of nude polish?
Em
Like what you see?
Support my blogs by subscribing
here!
All products shown here were purchased with my own money and were given my fair and honest opinion.