The MAC holiday collection this year is so adorable! Everything is so plush and bows and I just fell head over heels for it. One of the items I had to have was the Eye Kits. This eye kit comes in a satin cover with a shiny black trim. Inside, there are 5 different eyeshadows and a eyeshadow brush. There is also a tiny mirror when you open up the magnetic box. For more reviews and swatches on other items in this collection:
Stolen Moment eyeshadow and In the Limelight polish
,
Easy Manner and Small Vanity blushes
.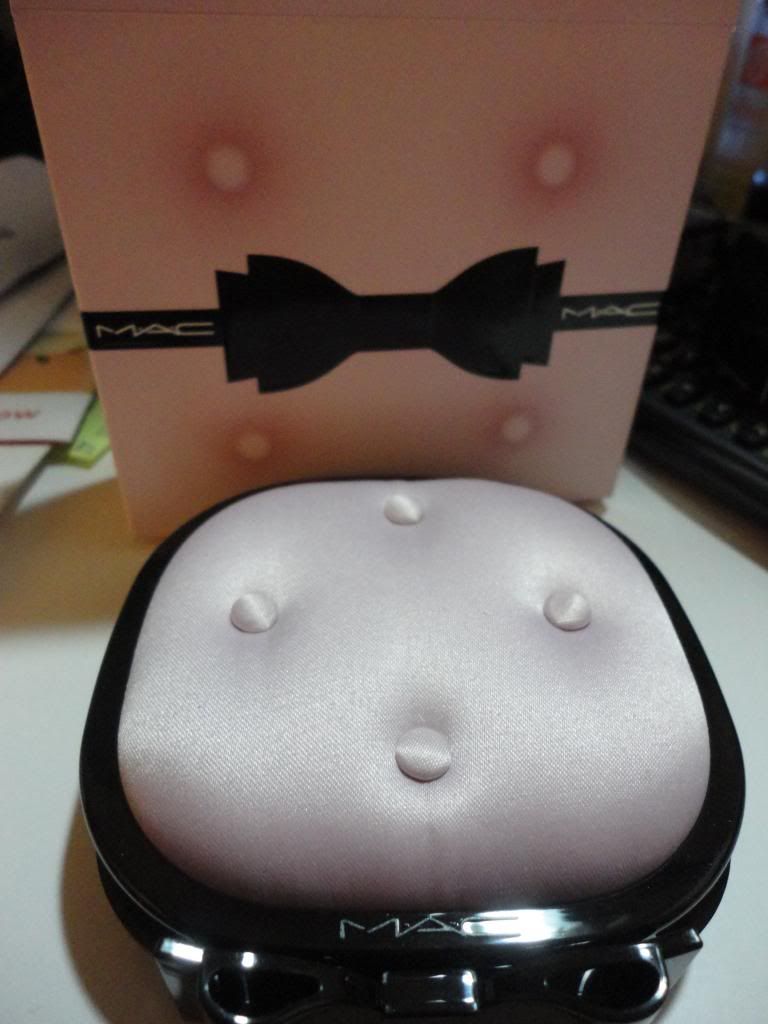 Smokey Eye Kit, .14 oz, $39.50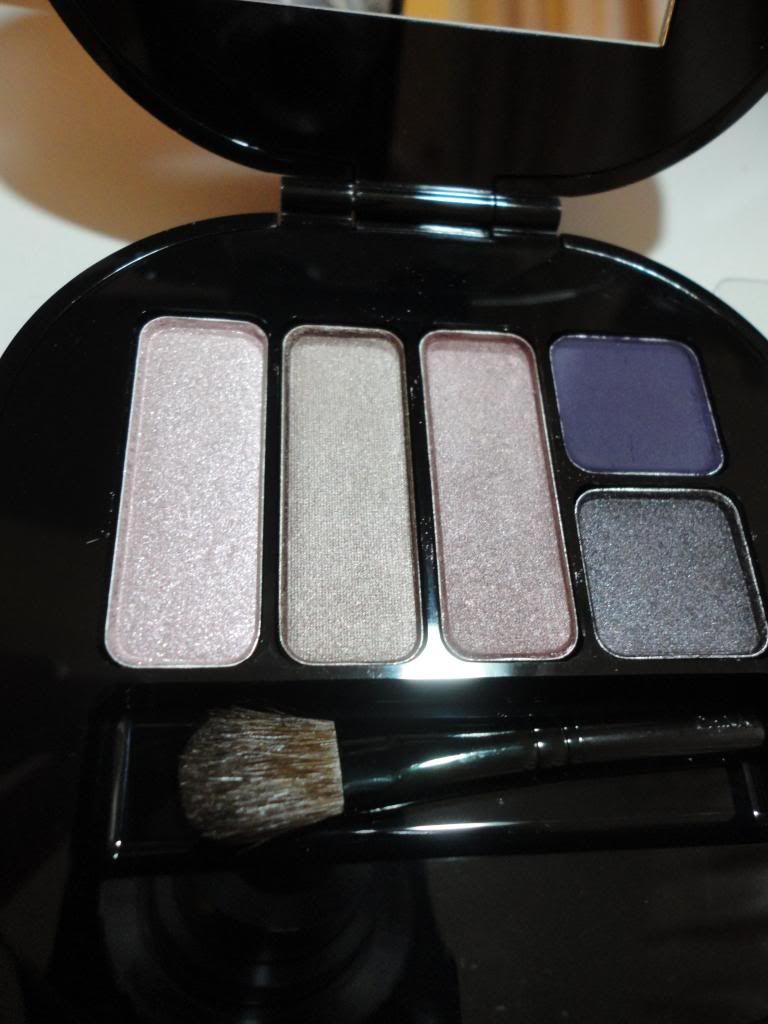 left to right: Taupeless, satin taupe, love spice, vintage allure, black slip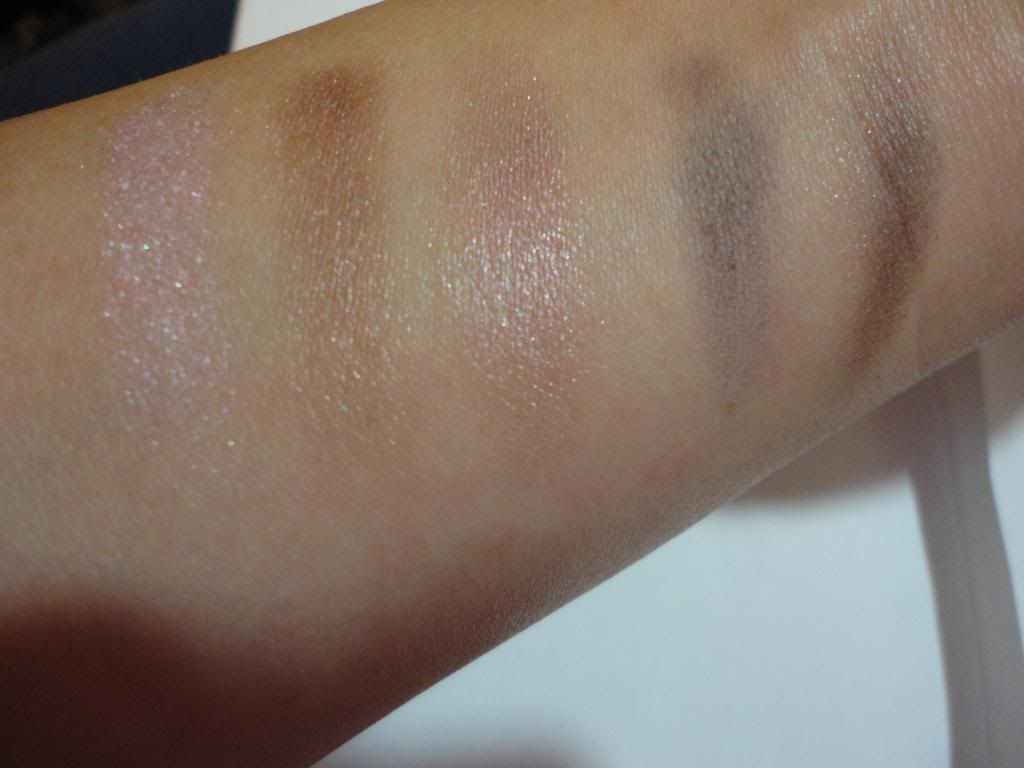 taupeless is a pink champagne color
satin taupe is a warm taupe with sheen
love spice is a very shimmery nude
vintage allure is a grey purple
black slip is a dark gray sheen
All the shadows are mostly finely milled with teh exception of vintage allure, which I found to cake and was hard to blend. There is a good mix of sheen, shimmer, and matte and the amount given is a decent amount. It makes this palette a good one to travel with, not to mention the super cute packaging!!
I would say you need a primer to make these colors stand out more on your eyes. I personally needed a primer to hold the eyeshadows since I have oily eyelids!
These are limited edition, so make sure you find a MAC counter and get yours soon if you want it.
Em
Like what you see?
Support my blogs by subscribing
here!
All products shown here were purchased with my own money and were given my fair and honest opinion.