I am a big sucker for turquoise or pastel nail colors and MAC has found my weakness. In the holiday 2012 collection, they came out with a pale green pastel nail polish called In the Limelight. I am also a big fan of taupe eyeshadows and of course had to snatch up the Extra Dimension Eyeshadow in Stolen Moment. Both of these can be used any time of the year, but this time of the year is the perfect excuse to treat yourself to them both. For more review and swatches of other items in this collection:
Easy Manner and Small Vanity blushes
,
Fabulousness Smokey Eye Kit
.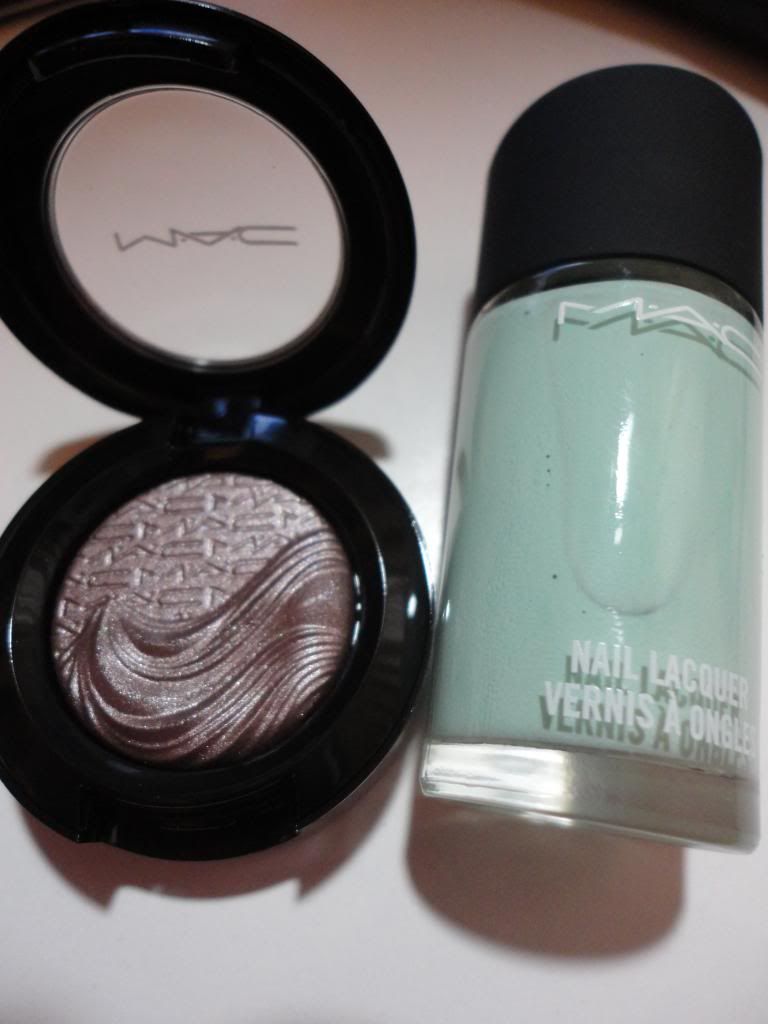 MAC Glamour Daze EDES Stolen Moment, In the Limelight nail polish
.04 oz $19, .34 oz $17.50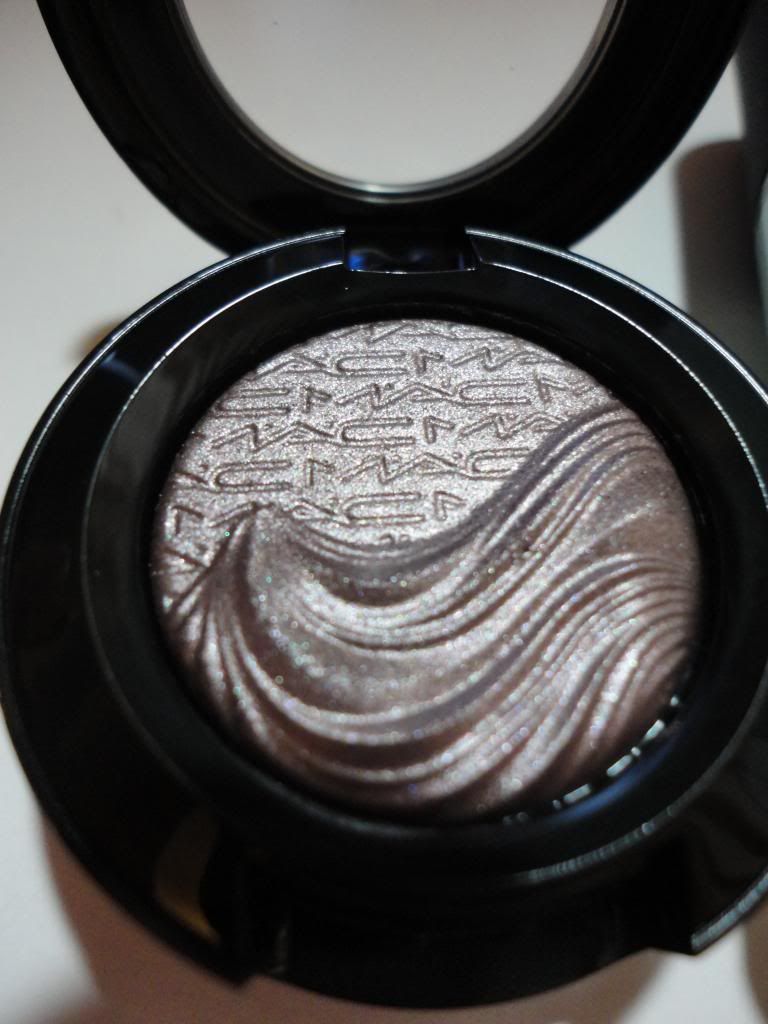 A closer look at Stolen Moment. How pretty is that design!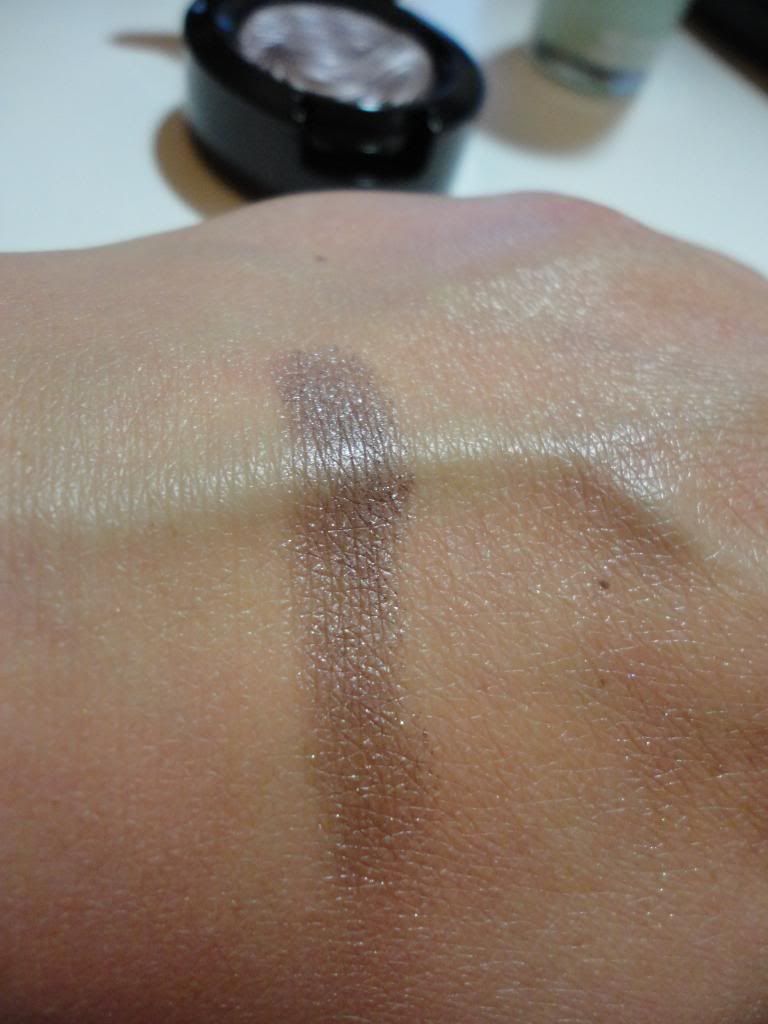 Stolen Moment is a smokey taupe with shimmery sheen finish. It gives such dimension and color to your eyes. This is a good smokey eye color. (excuse the random vein, I have no idea why it is so prominent in this photo!)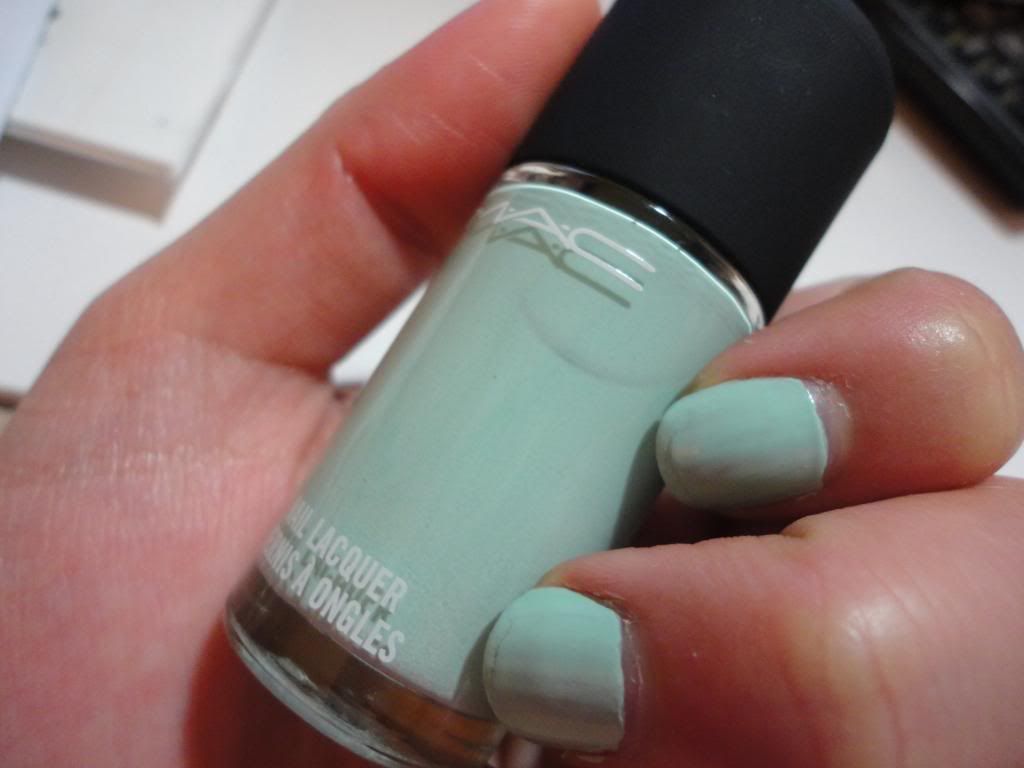 MAC Glamour Daze In the Limelight nail polish
In the Limelight is such a beautiful cream color. This is two coats, but it presented no streaks and the formula was easy to apply. This dried within a minute and did not chip for 2 days without a top coat. I am still wearing it so I can't tell you how long it will last before chipping as of now. So far so good, keeping fingers crossed!
Overall, both products are good purchases and great additions to my collection. I absolutely love pastel creams and this green/blue one is no exception. Both of them are great year-round products so I will be sure to make good use out of them.
What are your thoughts? Must haves in your collection?
Em
Like what you see?
Support my blogs by subscribing
here!
All products shown here were purchased with my own money and were given my fair and honest opinion.