MAC has come up with some cute pink shades for blushes this Holiday and I wanted to show you the two I got. There are a total of three blushes in this collection- Small Vanity, Easy Manner, and I'm the One (not shown). All of them are a version of pink. These are limited edition so be sure to check your MAC counter asap if you are interested! For other reviews and swatches in this holiday collection, check my blog or see it here:
Smokey Eye Kit
,
Stolen Moment eyeshadow and In the Limelight polish
.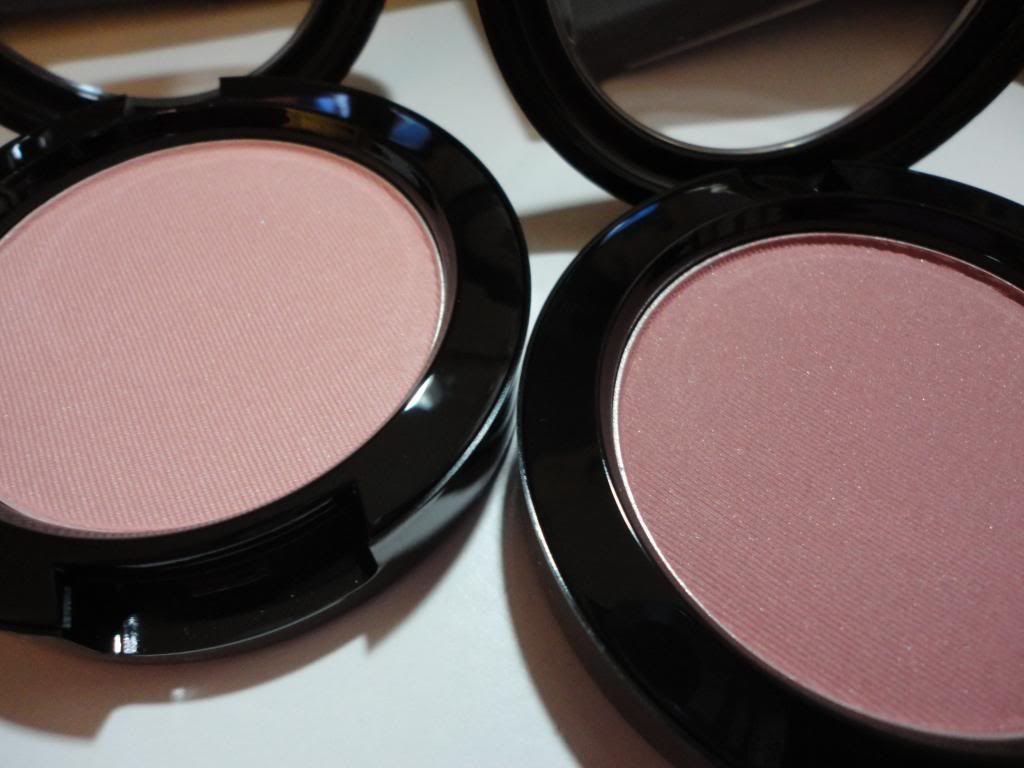 MAC Glamour Daze Easy Manner (left) and Small Vanity (right)
.21 oz each, $22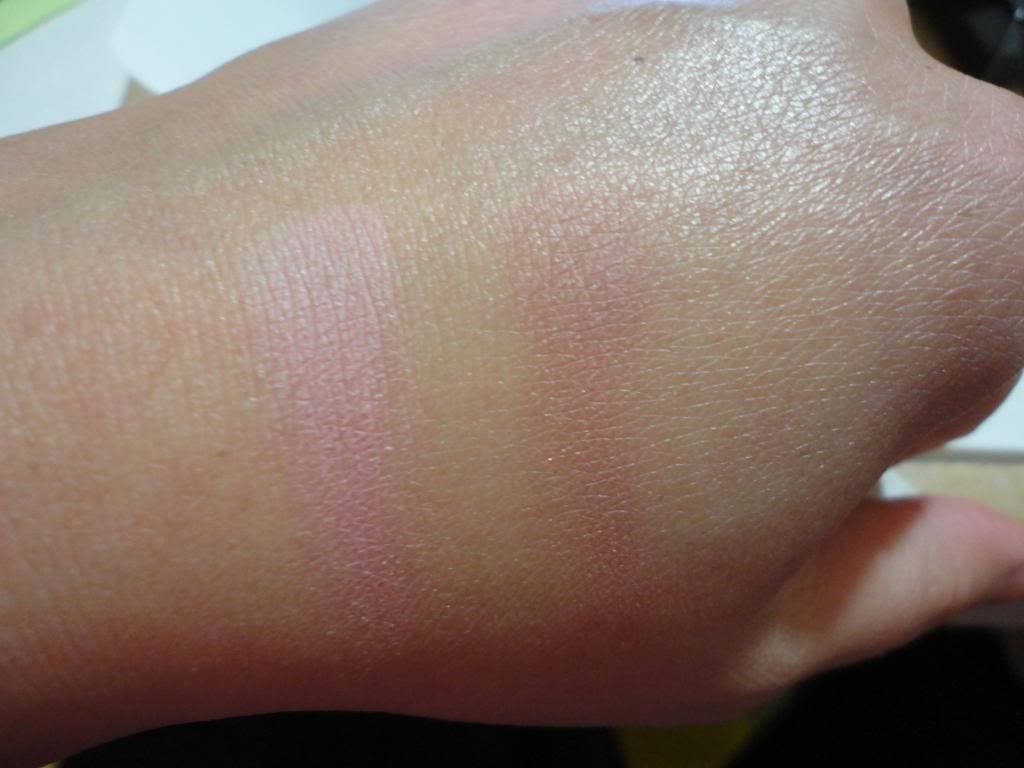 Easy Manner (left) and Small Vanity (right)
Easy Manner is a light powder pink. It does not appear chalky on my NC 30-35 skin tone.
Small Vanity is a tanned pink, it gives me a slightly rosy/tanned look.
These blushes remind me of other MAC blushes. They are very versatile and easy to use and blend. I was surprised to see Easy Manner looked well on me despite it being light and powdery pink in the swatch. It does not wash me out and in fact give a healthy glow.
What are your thoughts on these blushes? Will you be treating yourself one this holiday?
Em
Like what you see?
Support my blogs by subscribing
here!
All products shown here were purchased with my own money and were given my fair and honest opinion.