Strolling through Rite Aid today, I found a limited edition display of Revlon's Holiday 2012 collection: Just Add Sparkle. It looks so sparkly and pretty, I just had to pick up something. I pondered for a few minutes and finally decided on the two nail polishes: Brilliant Bordeaux and Midnight Sparkle. See below for swatches!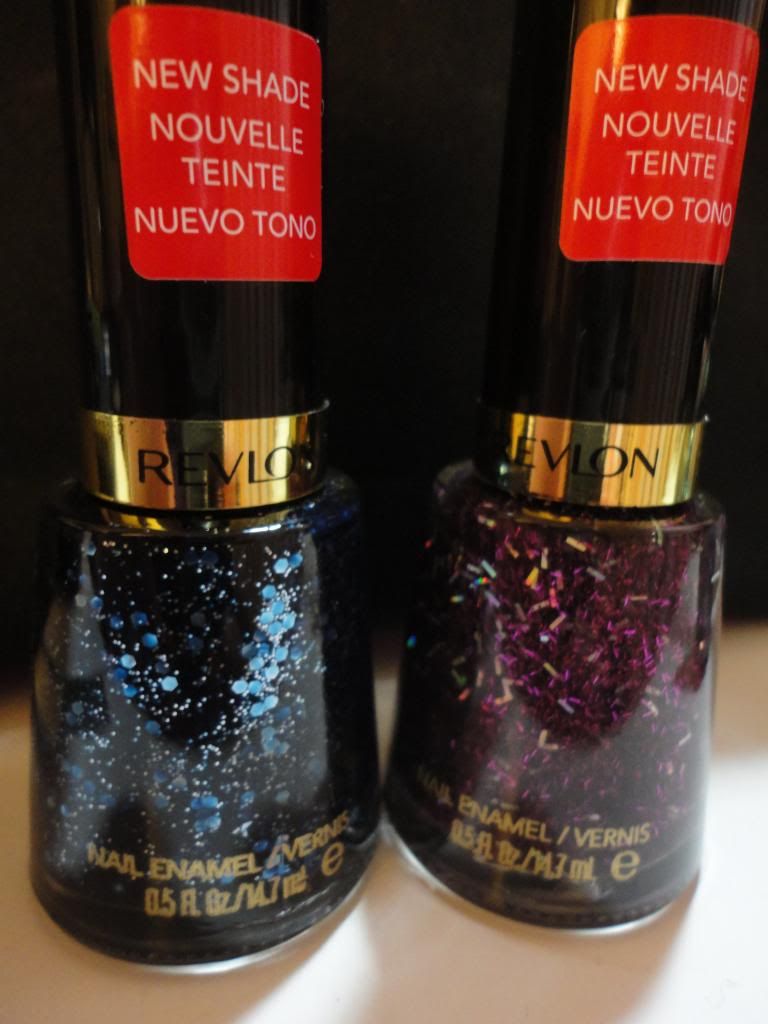 Revlon's Midnight Sparkle and Brilliant Bordeaux, 0.5 fl oz, $4.99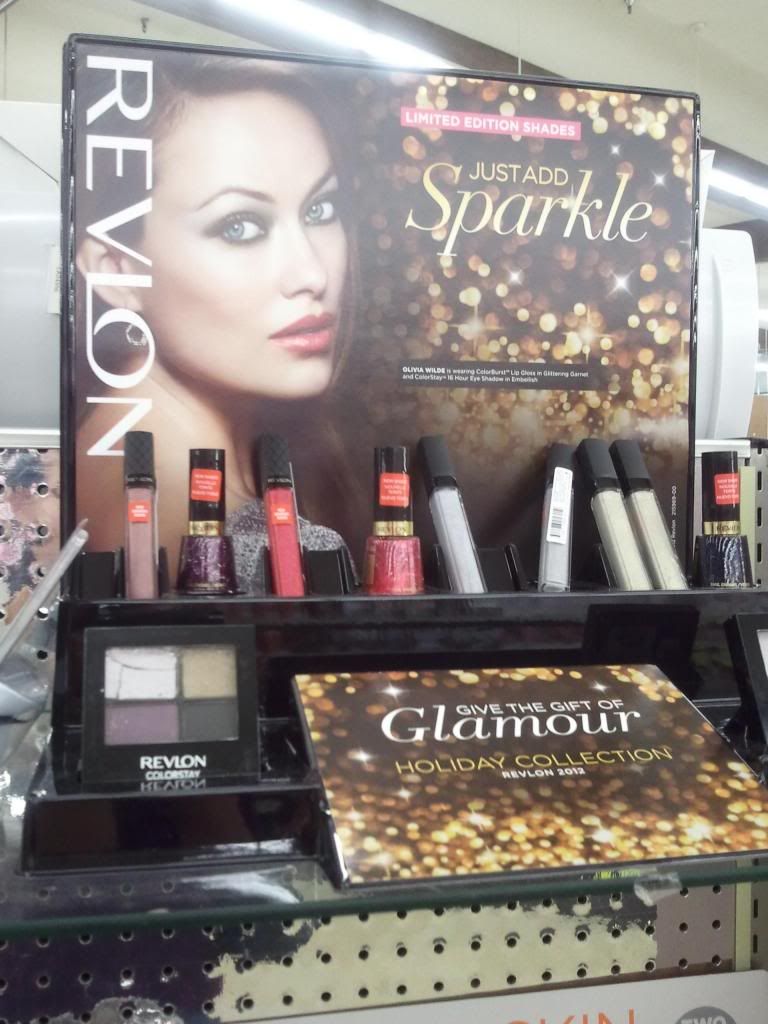 There are a lot of sparkly products in this display such as lipglosses and eyeshadow quads.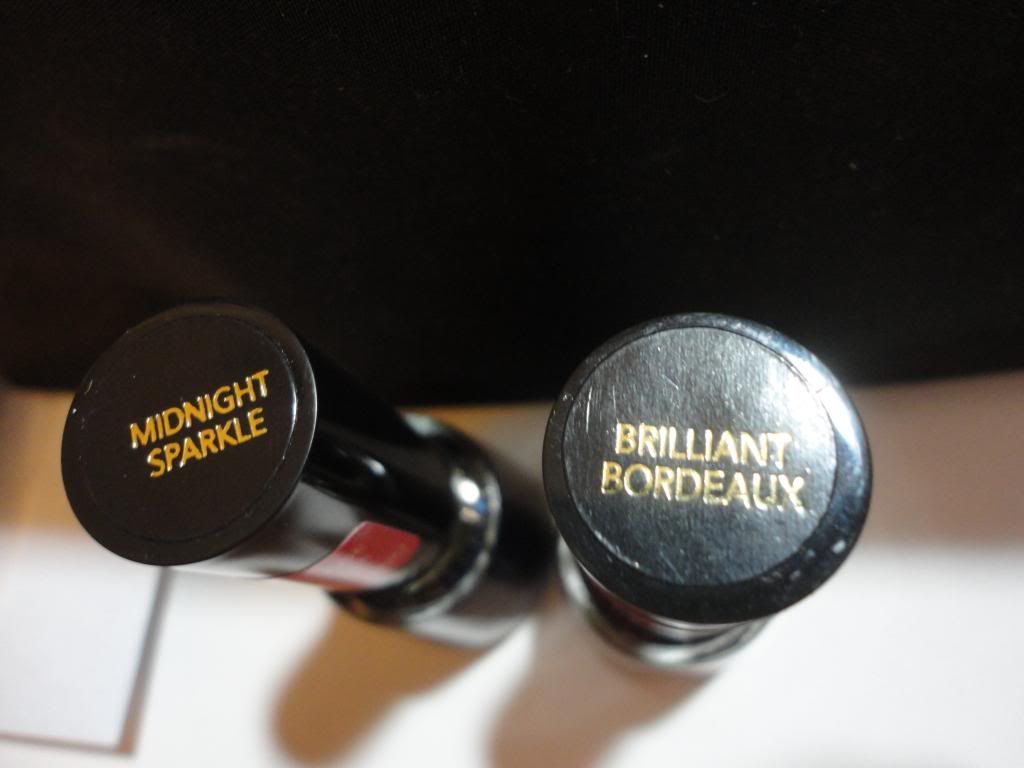 Midnight Sparkle is a dark blue ink with silver glitters hidden
Brilliant Bordeaux is a clear-ish polish, packed with magenta/purple round and long glitter and silver long glitters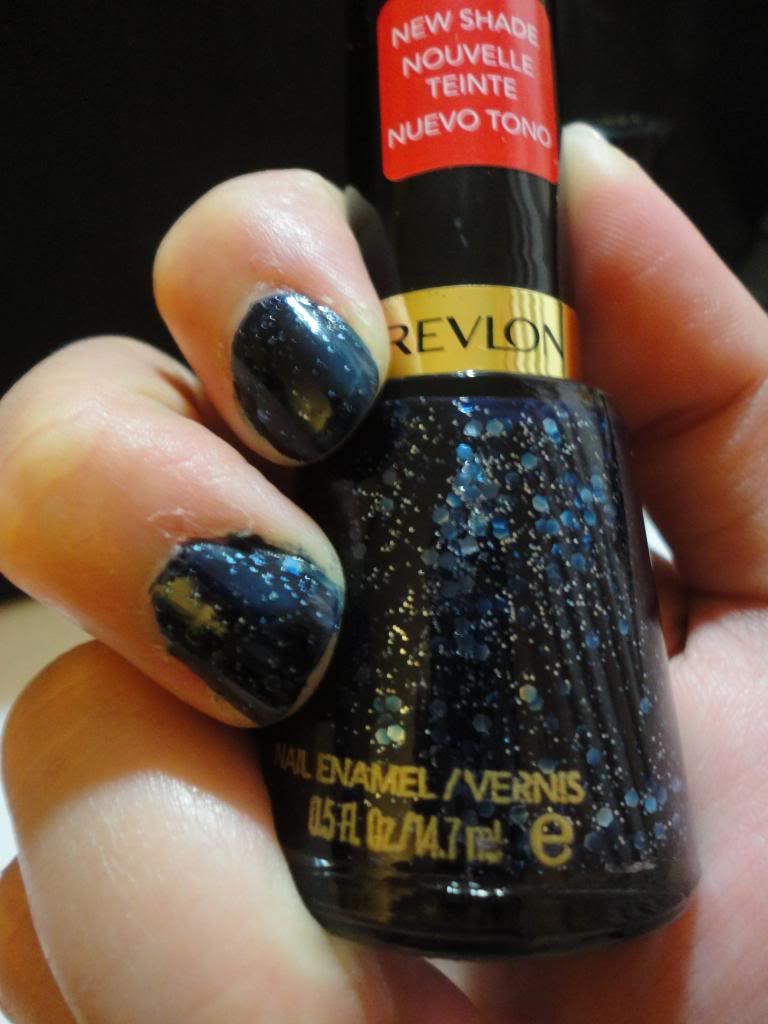 Midnight Sparkle, two coats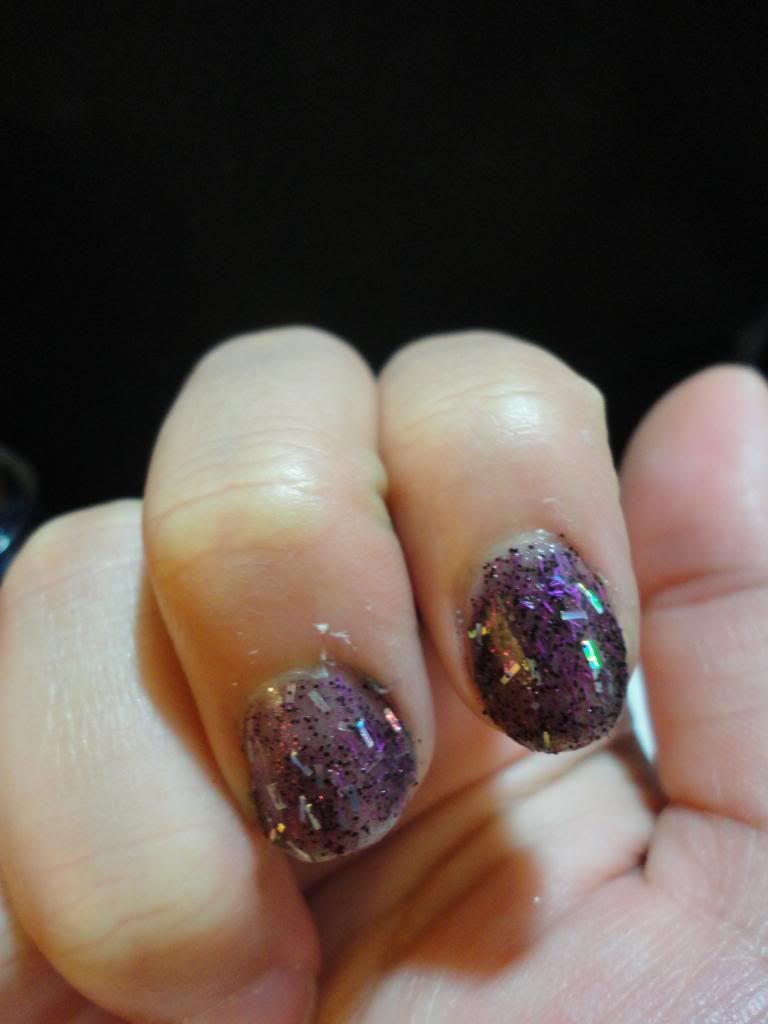 Brilliant Bordeaux: one coat (left), two coats (right)
I think these nail polishes are very unique. I don't have anything like it in my collection, especially Brilliant Bordeaux. I also saw a Sinful Colors display of very similar colors and one of which looked like Brilliant Bordeaux. I didn't purchase it so I cannot compare it for you.
Application: Both applied like a dream. Midnight Sparkle was dark enough and required only one coat to be opaque. The sparkles did not feel rough once dried and was not a problem for me. Brilliant Bordeaux had a clear polish base so it did require two coats to look polished. However, neither coat was streaky. Brilliant Bordeaux was also not rough to the touch once dried. The sparkles and glitters were easy to apply and stick on.
Dry time: Both polishes dried very quickly, within a minute.
Overall: I really like these two unique shades and for $4.99 they are perfect for decorating your hands for the holidays!
Have you seen these in stores yet? Which ones will you pick up?
Em
Like what you see?
Support my blogs by subscribing
here!
All products shown here were purchased with my own money and were given my fair and honest opinion.