I actually purchased this Give Me Some Lip Set from Sephora a month or so back, but haven't posted a review or swatches on it because it was sold out. Then I found out it was available in store and recently available again online. I rushed to do this swatch and review for you guys so you can take advantage of this cool offer.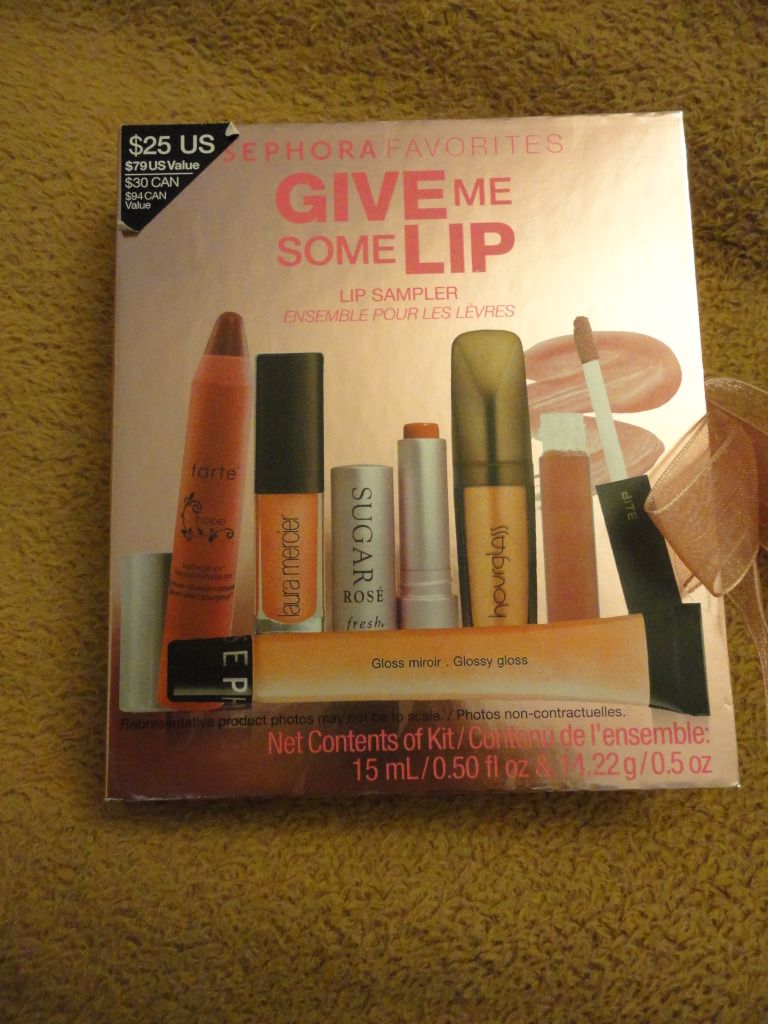 Sephora Give Me Some Lip Set sampler, $25
Sephora comes out with "sets" every year near the holidays and they usually consists of small samples of perfume, lip products, mascara, cheek and face products, etc. This year, the lip set included some of my favorite products as well as ones I have been meaning to try. So of course I grabbed this one first chance I got.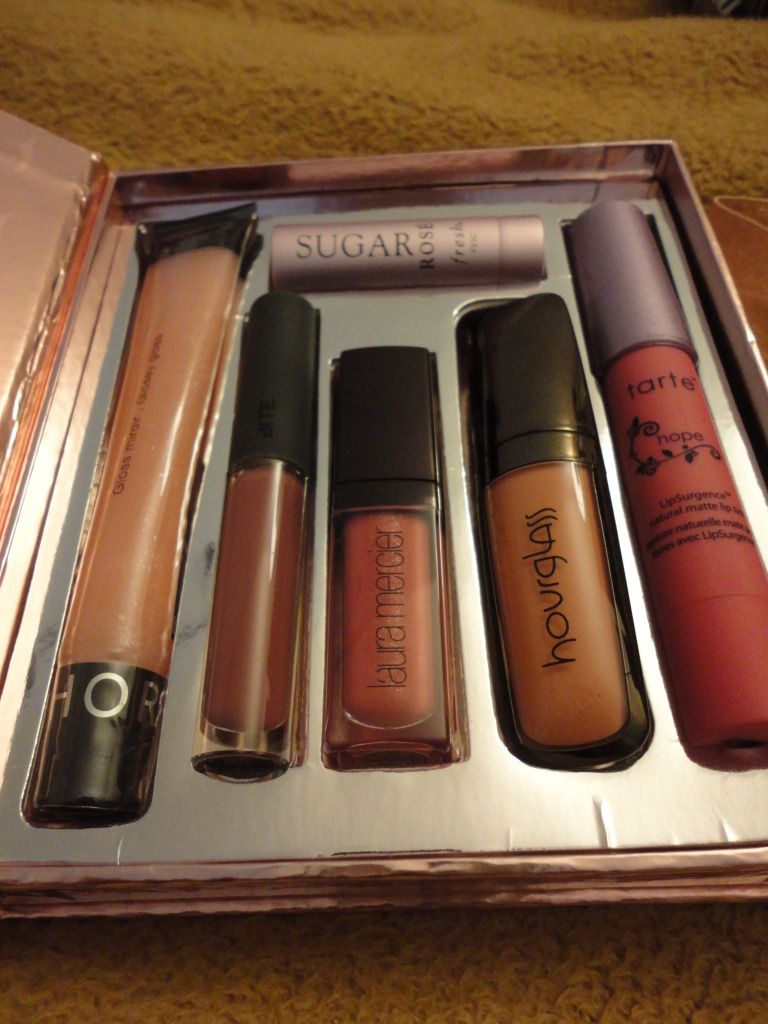 Inside there are two full sized products!
Sephora glossy gloss in precious pink (.5 fl oz) full size
Bite Lip Shine in Vintage (0.1 oz)
Laura Mercier Lip glace in Baby doll (0.1 oz)
Hourglass extreme sheen high shine lip gloss in Child (0.12 oz)
Tarte LipSurgence natural matte lip tint in Hope (0.10 oz) full size
Fresh Sugar Rose tinted lip treatment (0.08 oz)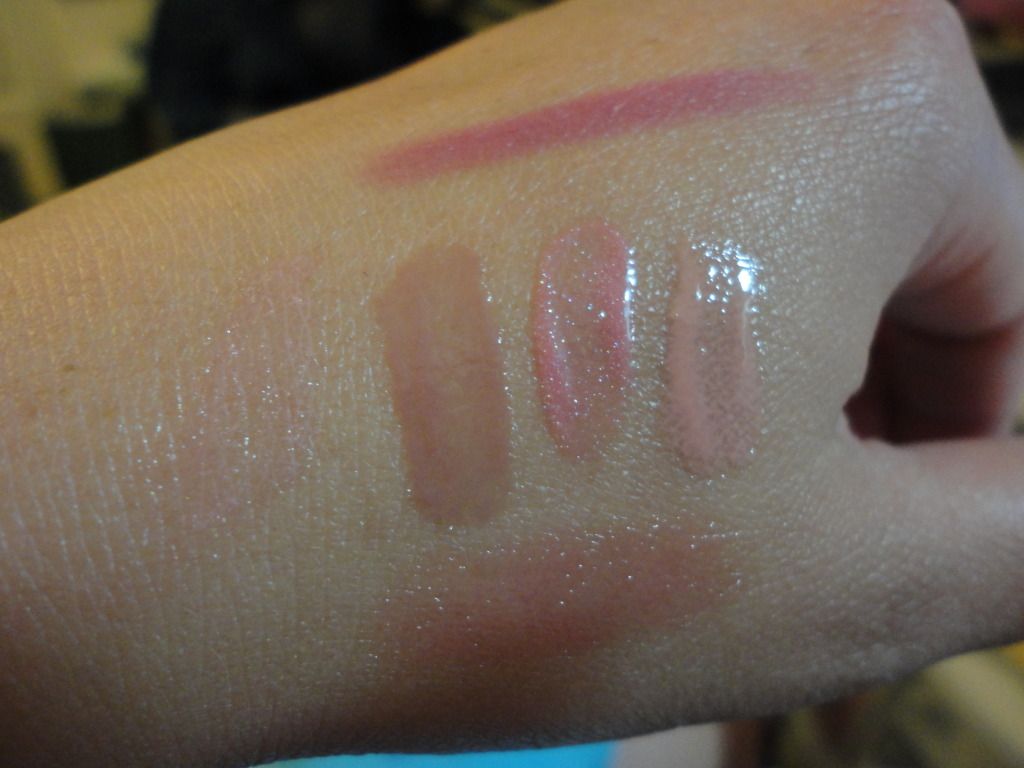 top: Tarte LipSurgence in Hope- matte magenta pink
Bite in Vintage- nude sheer beige
Laura Mercier in Baby doll- light pink with shimmers
Hourglass in child- nude pink
Bottom: Fresh Sugar rose- sheer pinky red
I was already a fan of Fresh Sugar lip products and I love these little mini ones because they are so travel friendly and cute! I have been meaning to try Tarte's LipSurgence because I heard so much good things about it and it does not disappoint. I have such a natural flush of pink in my lips after application and it lasts all day. I have heard a lot about Hourglass lipglosses and the texture was very smooth. Unfortunately, this color did not show up on my lips, but I have been using it as a simple gloss over certain lipsticks.
Overall, for $25 I say it is a mega steal for two full sized products and 3 deluxe mini ones. Definitely check this one out if you want to try any of these products!
Em
Like what you see?
Support my blogs by subscribing
here!
All products shown here were purchased with my own money and were given my fair and honest opinion.