OPI has come out with a collection of nail polishes dedicated to the James Bond movies. With James Bond celebrating its 50th year anniversary, it seems fitting to name each of the nail polishes after the movies. I have chosen 2 out of the many polishes in this collection to share with you. See below for swatches and review!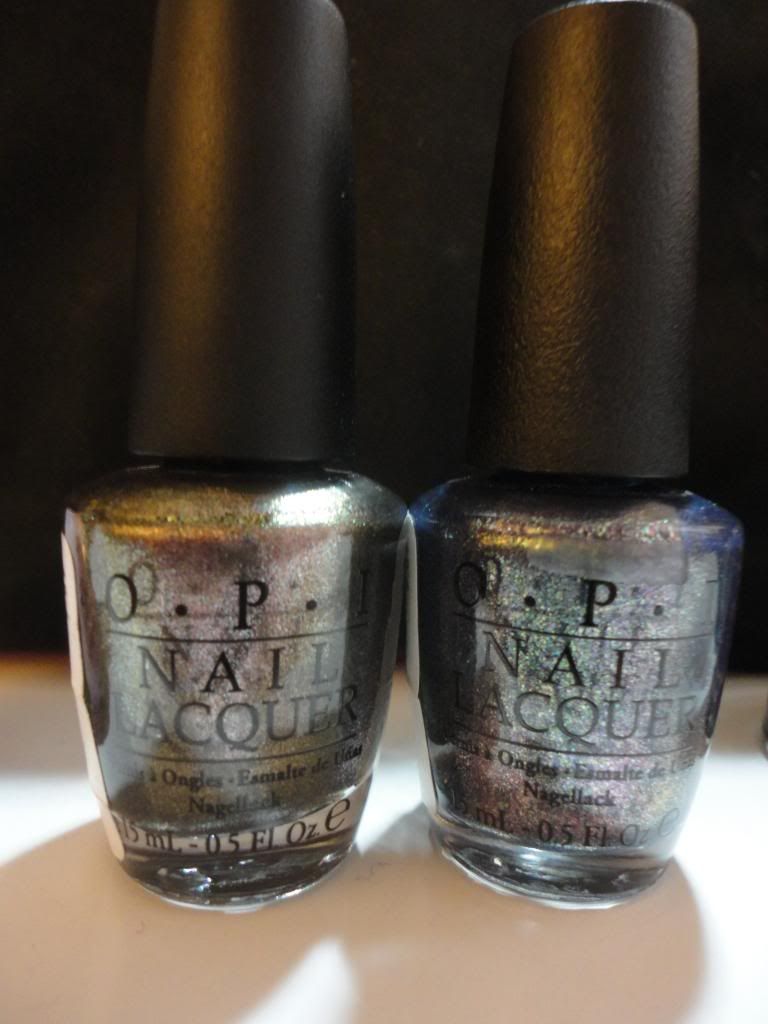 OPI The World is Not Enough (left) and On Her Majesty's Secret Service (right)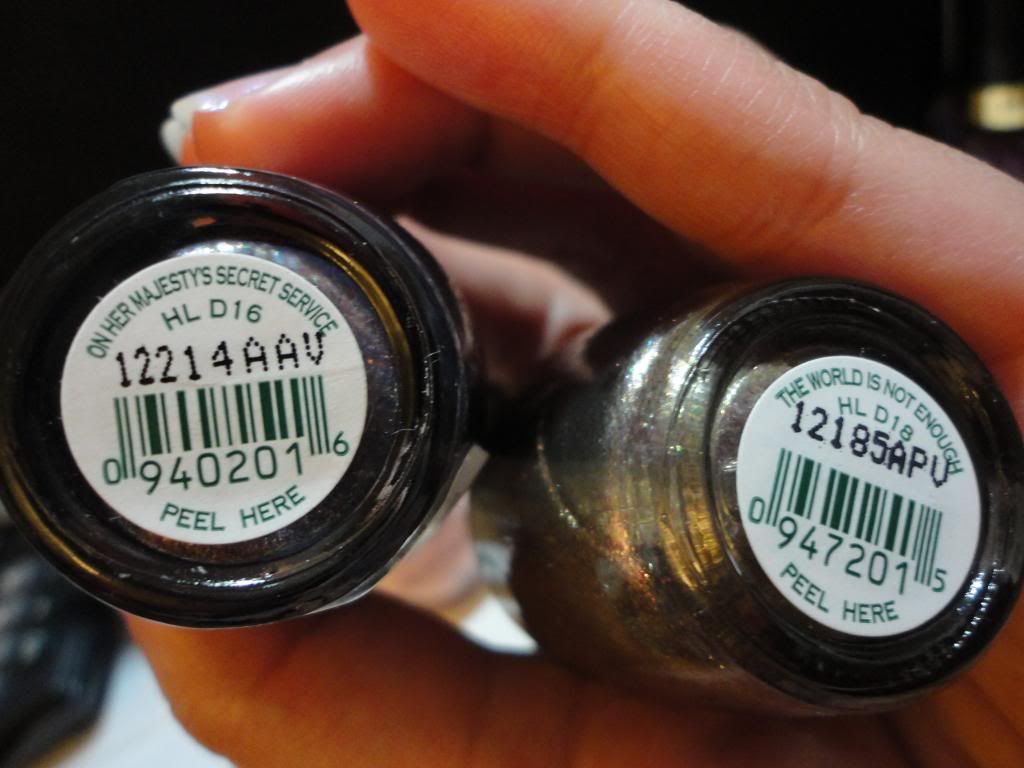 0.5 fl oz each, $8
On Her Majesty's Secret Service is a dark gun metal grey metallic polish
The World is Not Enough is a pewter rose gold metallic polish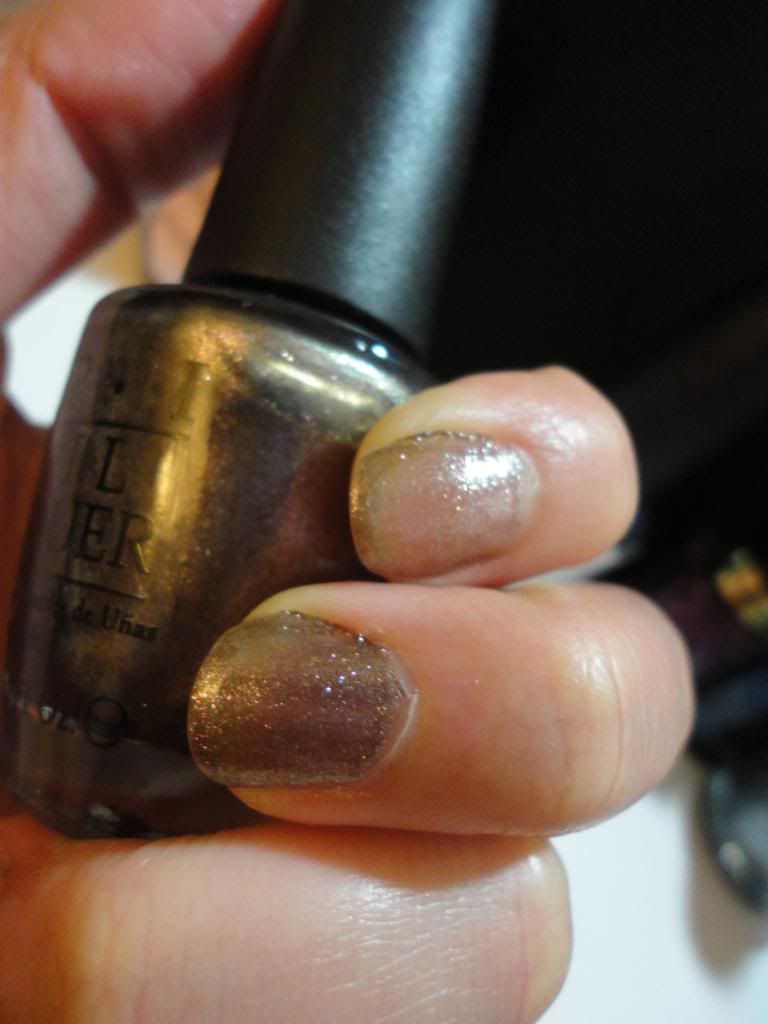 top: one coat of The World is Not Enough (TWNE)
bottom: two coats of TWNE
TWNE under natural light, two coats and a clear top coat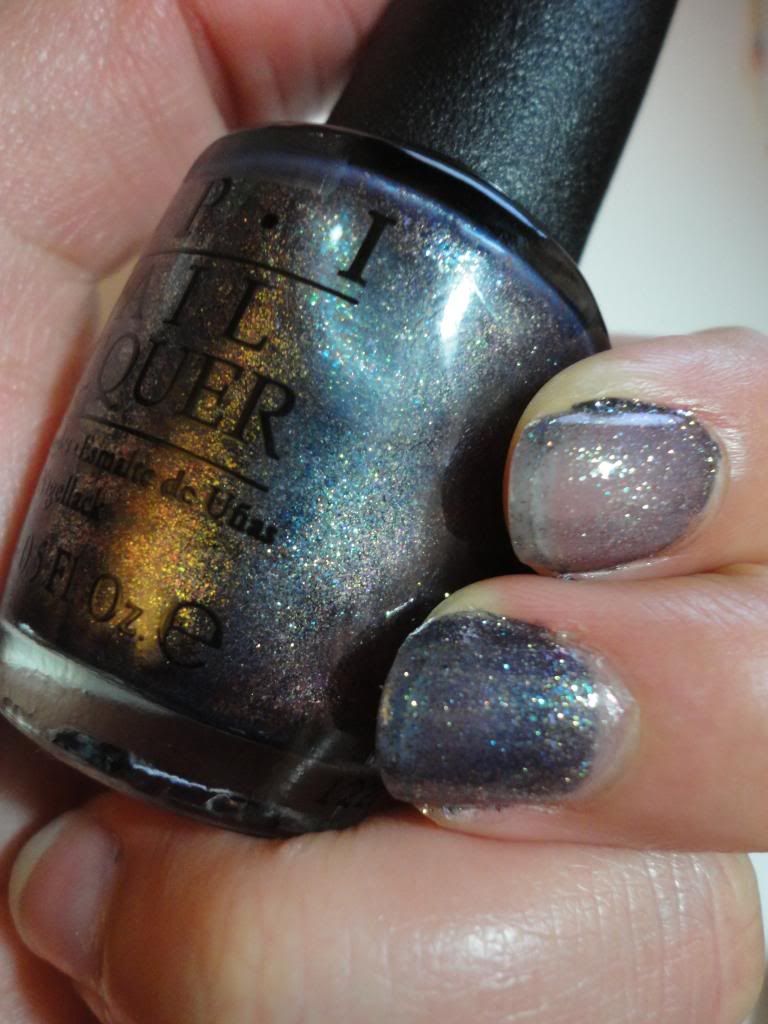 top: one coat of On Her Majesty's Secret Service (OHMSS)
bottom: two coats of OHMSS
*please excuse the messiness of the nail polish. I was trying to get this up quick so you can see the pretty shimmer. I will update a better, more cleaned up photo as soon as I wear this longer.
I love the pewter rose gold shade of TWNE. It has so many dimensions to it and it makes your hands look so sophisticated. OHMSS is also a very night party look, but can be worn during the day to pull together a dressed up outfit. I especially love that both have the metallic finish that shines in the sunlight!
Application:
Both polishes were sheer with just one coat. Though the formula isn't streaky, it definitely needed a second coat minimum to pull the look together. The second coat applied very nicely and did not cause any difficulties for me. The finish was not gritty at all despite all the metallic shimmers.
Dry time:
Extremely fast- it dried within a few seconds of application.
Staying power:
I have only worn TWNE for a couple days and it has not chipped at all with top coat. I can't speak for OHMSS since I haven't worn it for a day yet, but I will update it as soon as I do. However, I do expect OHMSS to last for at least 3+ days with top coat without chipping. That seems to be the pattern with most OPI nail polishes for me.
Overall:
I really love the metallic finishes of these two shades. It gives your nails and outfit such a pulled together look and also dresses up a regular outfit. These two shades are perfect for the colder months and also the holiday season. What is a better time to release these lovelies than during the James Bond 50th anniversary!
What are your thoughts of the nail polishes? Do you own or plan to own any of the shades?
Em
Like what you see?
Support my blogs by subscribing
here!
All products shown here were purchased with my own money and were given my fair and honest opinion.