So ever since I have been exposed to Butter London's nail polishes a couple years ago, I couldn't help collecting and purchases nearly most of their shades. They are a bit expensive, but they are really worth it. The colors are unique, the formula is great, and the names are just so witty. I decided to take pictures of my different Nail Of The Day polishes to share with you. Today I have two: Muggins and Old Bill. Enjoy!
I also wanted to point out that all of Butter London nail polishes are
3 Free
. This means there are no Formaldehyde, toluene, and DBP!
Butter London Muggins, 0.4 fl oz, $14
Muggins is a very creamy lilac lavender color. It isn't streaky or difficult to apply. Being a cream it actually applied like a dream (oh yeah, mad rhyming skills). It dried fast and the manicure lasted me about 5 days with top coat before chipping. I am really impressed. This was just a tad bit off white so it went with all of my outfits! This is two coats.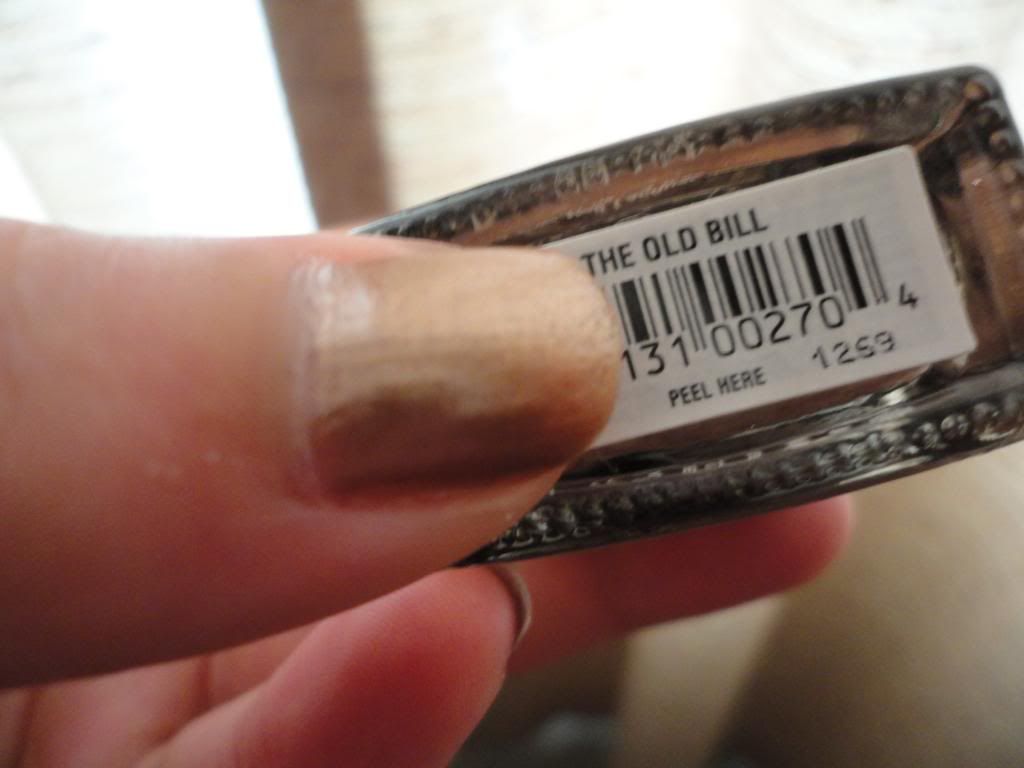 Butter London Old Bill, 0.4 fl oz, $14
Old Bill is a shimmering gold copper color. It reminds me a lot of a golden penny, but more shimmery!
The formula is again just as good as Muggins and there was no streaking. Two coats here! It dries extremely fast and lasted me 5 days with top coat before chipping. I really like this color for a stand out yet subtle shade.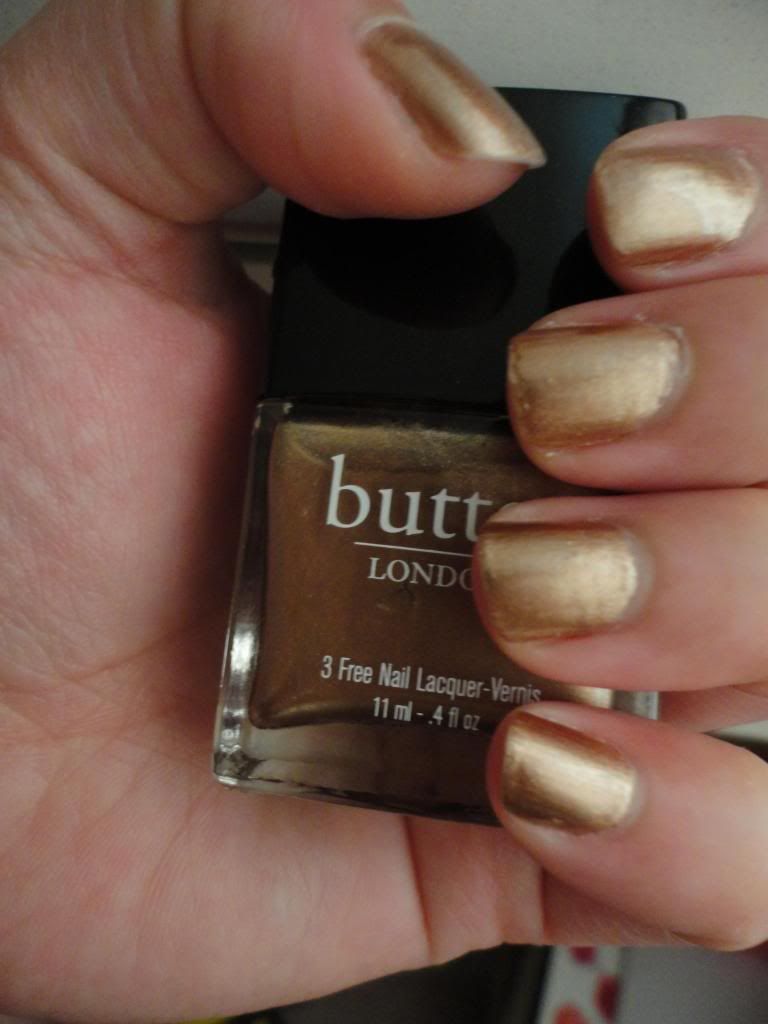 I have more Butter London shades coming! I will try my best to photograph my nails when I paint them. In the mean time, let me know which Butter London shades you like and can't live without! IS there a shade you are dying to get?
Em
Like what you see?
Support my blogs by subscribing
here!
All products shown here were purchased with my own money and were given my fair and honest opinion.