The Covergirl display came out with the new Gloss Balms and I picked just one. It was a tough decision since I already own so much of L'oreal's and Revlon's gloss/balms. I wanted to give Covergirl a chance so I only allowed myself to make room for one more. The shade I ended going with is Blush Twist. This shade is the most coral-y and pink shade they had. At first sight, they remind me exactly like the Clinique Chubby Sticks. It isn't just that it was a twist up crayon, the whole packaging screams it- with the silver twist end, the dark body, and a cap.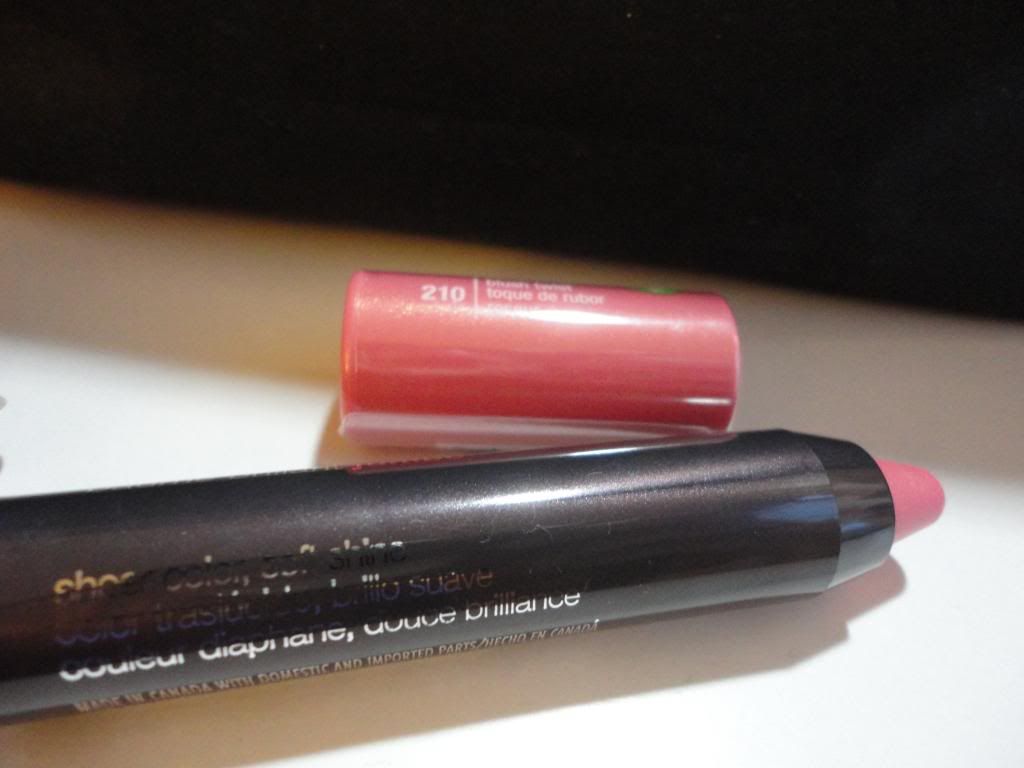 Covergirl Jumbo Gloss Balm, $6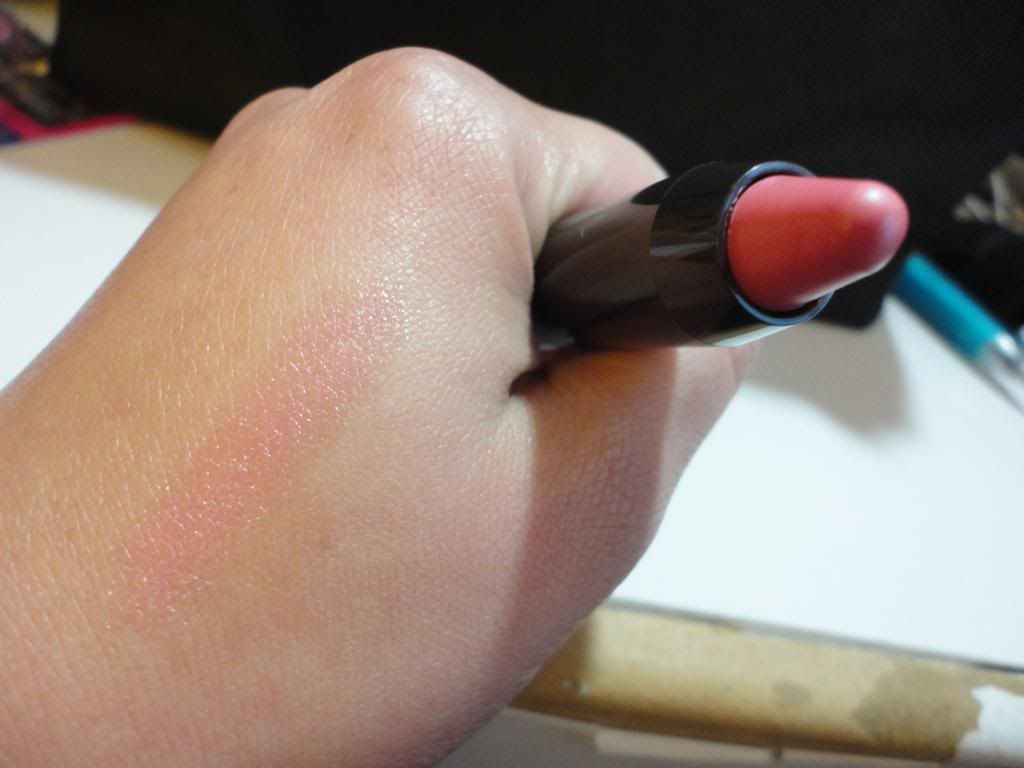 This thing looks exactly like a crayon, except no sharpening is required. The balm has a slight sheen on it as can be seen on my hand. The color isn't very pigmented but it does manage to lighten my lip color a bit due to the sheen.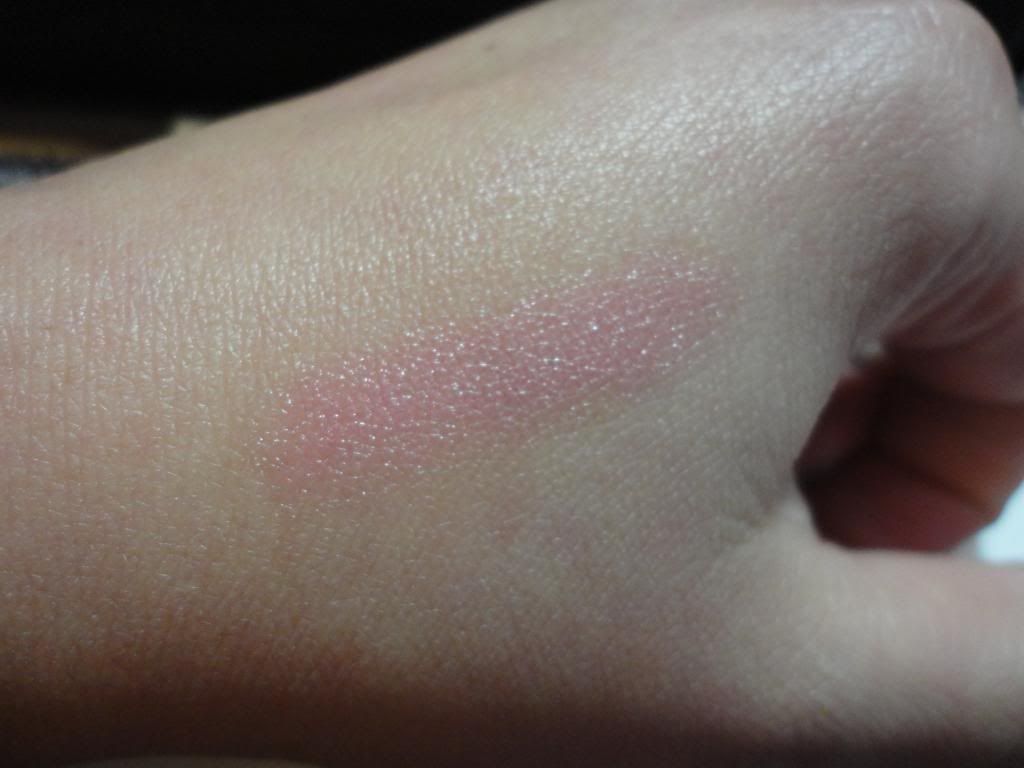 Blush twist is a pinky peach color with a hint of sheen once applied. It doesn't look like the color on the cap. I still like this shade, but it really doesn't show up much on my pigmented lips.
Application: It applies smoothly, but not buttery like the Revlon lip butters. It applies much easier than the Revlon's balm stains, which actually dries out my lips a little.
Texture: These apply well, much better than the Revlon Balm Stains, but stays better than the Revlon Lip Butters. I noticed the pigmentation isn't as good as the Clinique chubby sticks, but this is also a third of the price. For the amount you get, it is a good light shade to have around. I wouldn't say they are so moisturizing that I would rather grab this than my chapstick when my lips feels dry. However, it doesn't dry out my lips.
Staying power: This lasted 2-3 hours on me depending on how often I drink and eat.
Scent: It has the usual lipstick scent. It isn't strong and doesn't stay for long.
Overall: I like this better than Revlon's Balm Stains because they are not as drying and does stay longer than the Revlon's lip butters. However, if price isn't a factor, I would still go for the Clinique chubby sticks. If you are willing to pay less for less pigmentation, this is a good alternative to Clinique's chubby sticks.
What are your thoughts?
EM
All products shown here were purchased with my own money and were given my fair and honest opinion.