There have been many magnetic nail polishes out lately and Essie has finally decided to jump on the bandwagon. Instead of just any magnetic design, Essie decided to follow Dior's footstep a bit with the snake skin theme. These Essie polishes, if done correctly, will give your 10 fingers the illusion of having reptile scales tips. There are a total of 6 different polishes in this collection, but the magnet is all the same. The only thing differing is the shade that each bottle contains. Below are swatches of Lil Boa Peep and Snake, Rattle, Roll. Enjoy!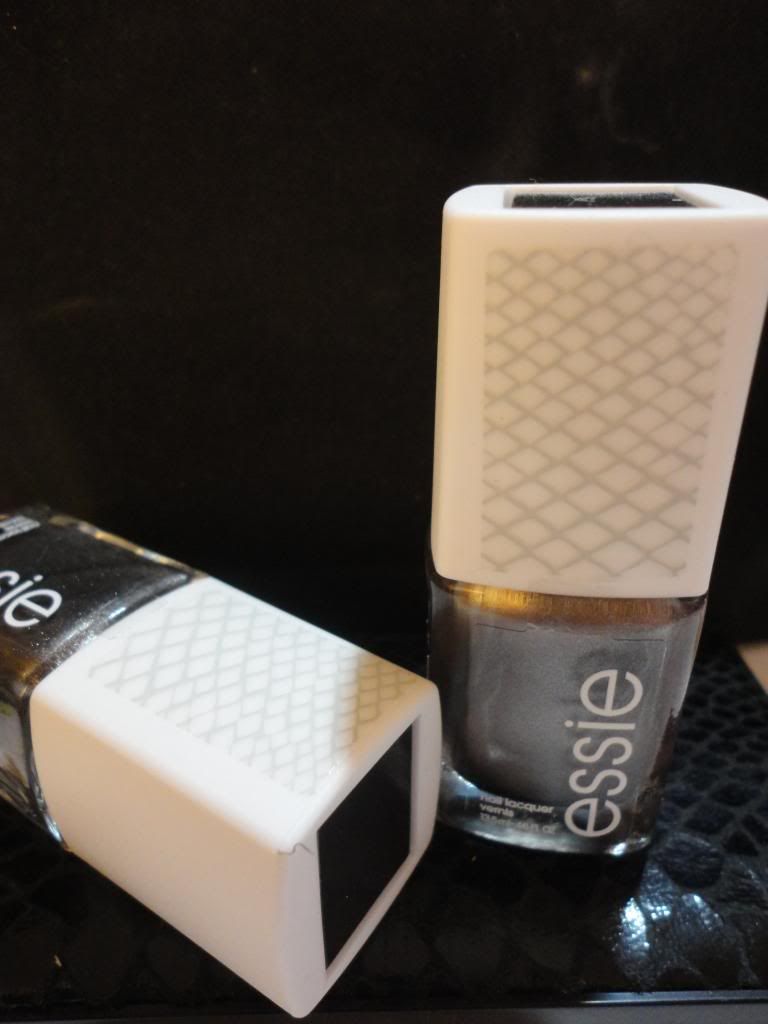 Essie Repstyle, 0.0.46 oz, $11.50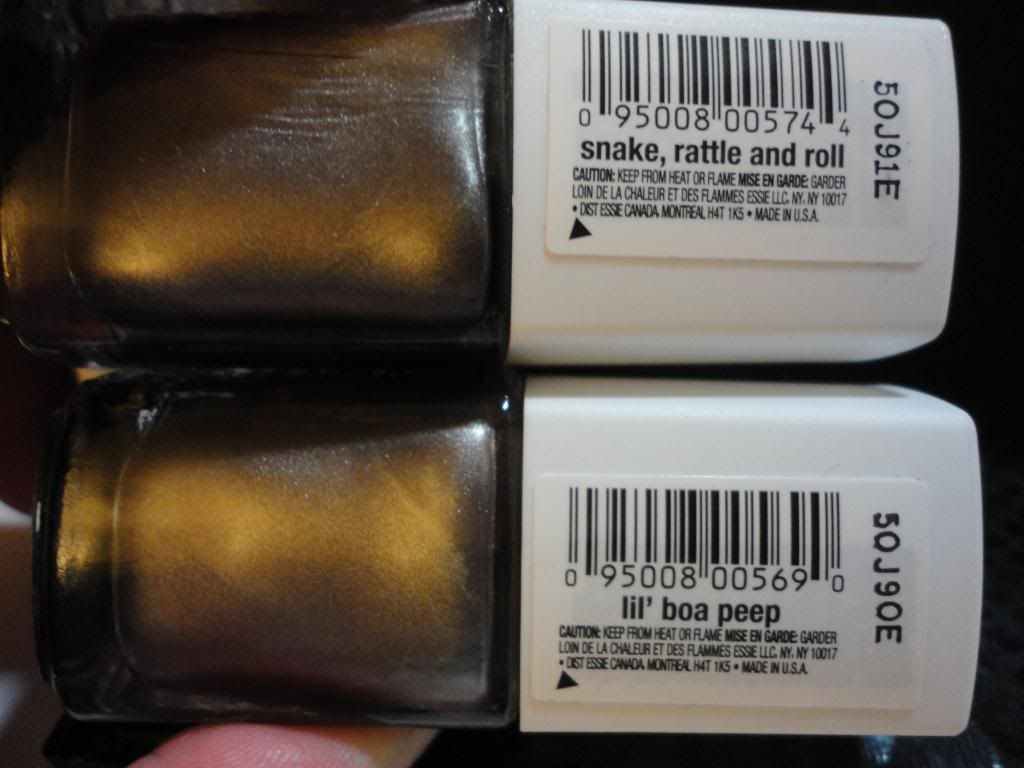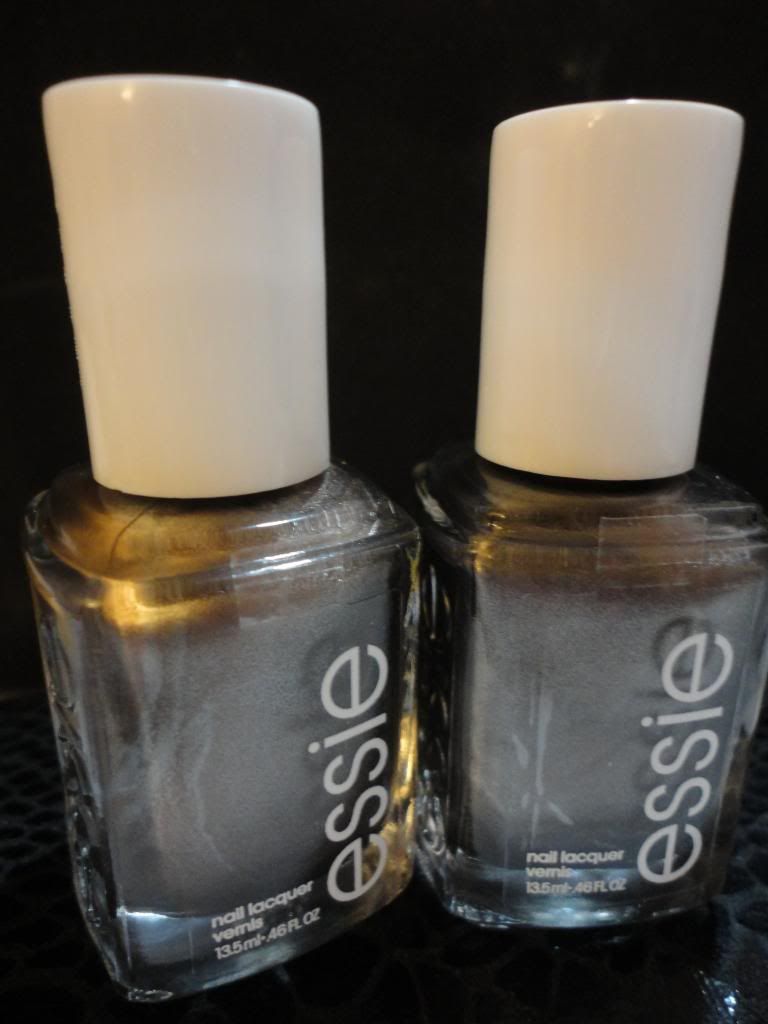 Essie Repstyle without the magnetic caps. It looks very much like the regular Essie nail polishes. Note these white handles are slightly shorter than the usual ones.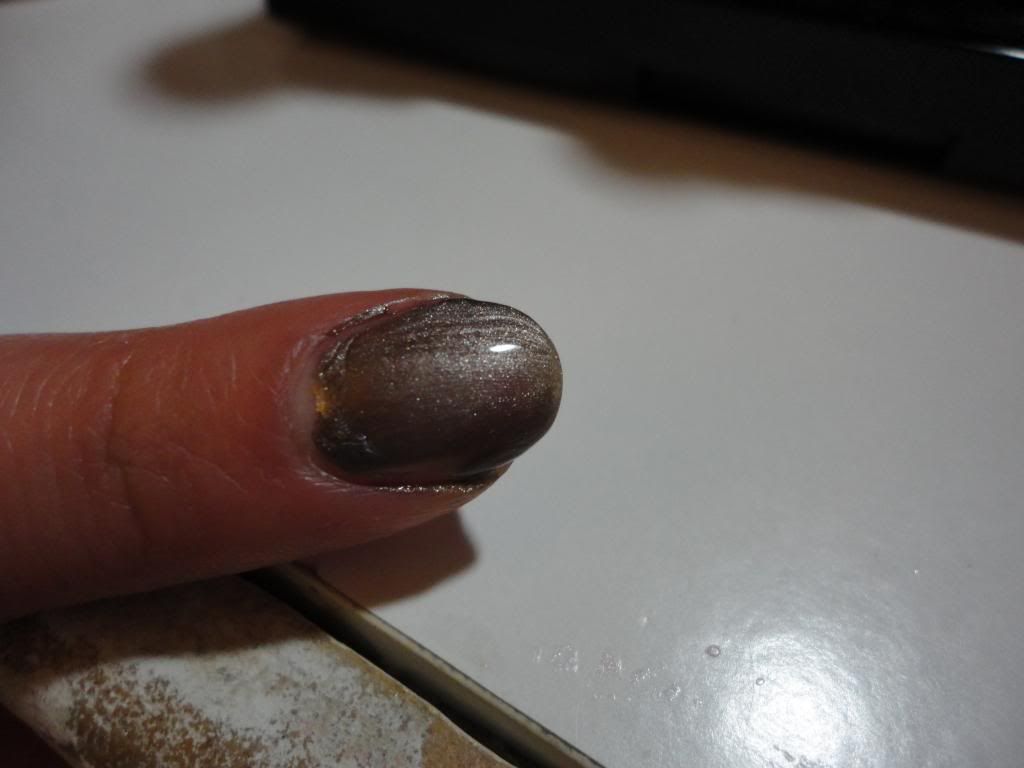 One coat of Lil Boa Peep without the magnet feature. The polish seems to coagulate even without the presence of a magnet. Perhaps it is interacting with each other.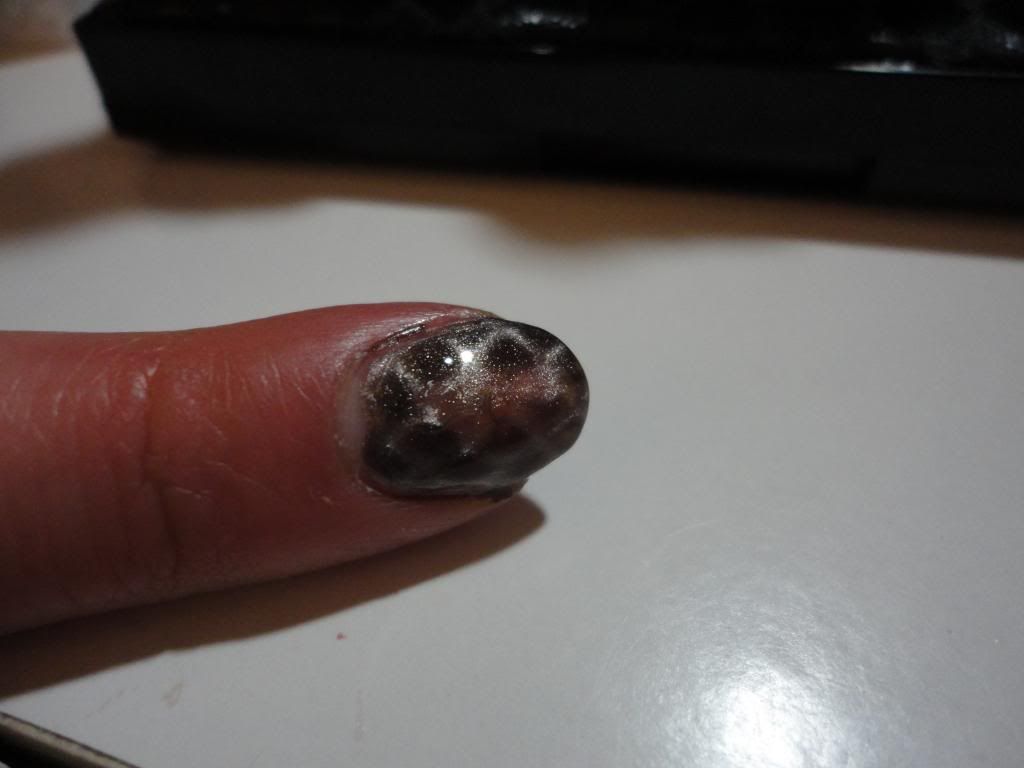 My first try! I pushed the magnet down a little too far and part of the polish was stuck to the magnet :(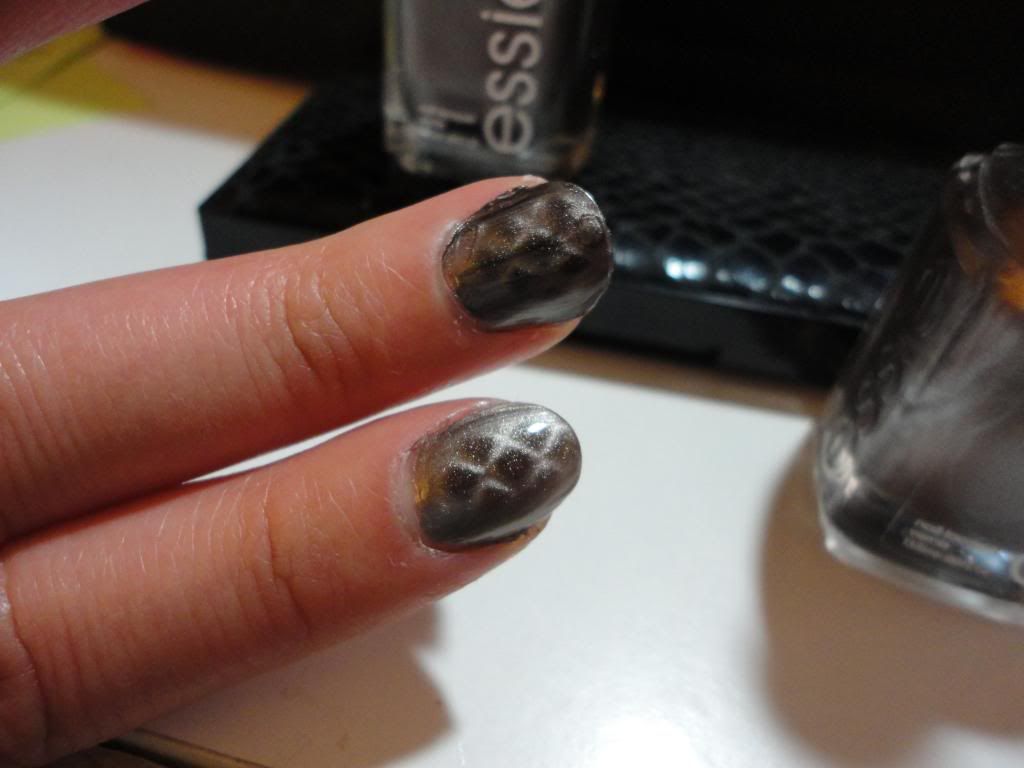 Second try: a charm!
Top: Essie Snake, Rattle, and Roll
Bottom: Lil Boa Peep
Two coats, no base, no top coat
Application: Nail polishes were very smooth and easy to apply. I did not notice any streakiness and these covered pretty evenly with just one coat. However, upon using the magnet on one coat, you will see your nail bed. The polishes also tend to coagulate with each other, but it can definitely be worn by itself without a magnet. Once dried, the nail polish won't move.
Dry time: Fairly quick! You have to apply the magnet to each nail right after you paint it and you must put it close to the nail to get the full effect across the entire nail.
Lasting power: These lasted on me for about 3 days before chipping, no top or base coat. I have not tried it with a base and top coat yet.
Overall: The nail polishes could be a pain if you are not used to applying the nail polish finger by finger. You also have to patiently hold the magnet for about 10 second before letting go while keeping it at a close enough distance to get the effect but not too close so that it touches the polish. It requires a lot of time and patience, but if you get to that stage your nails will look awesome! Formula is very smooth so if you don't use the magnets, it will still look like a nice metallic polish.
What are your thoughts?
Em
Like what you see?
Support my blogs by subscribing
here!
All products shown here were purchased with my own money and were given my fair and honest opinion.