My local MAC counter had the Apres Chic collection on pre-sale and I was able to get a few swatches for you! The colors are so pretty. They were very sheen and shimmery. I tried my best to take good-looking pictures, but the lighting wasn't the best at the store. Hopefully these help a little!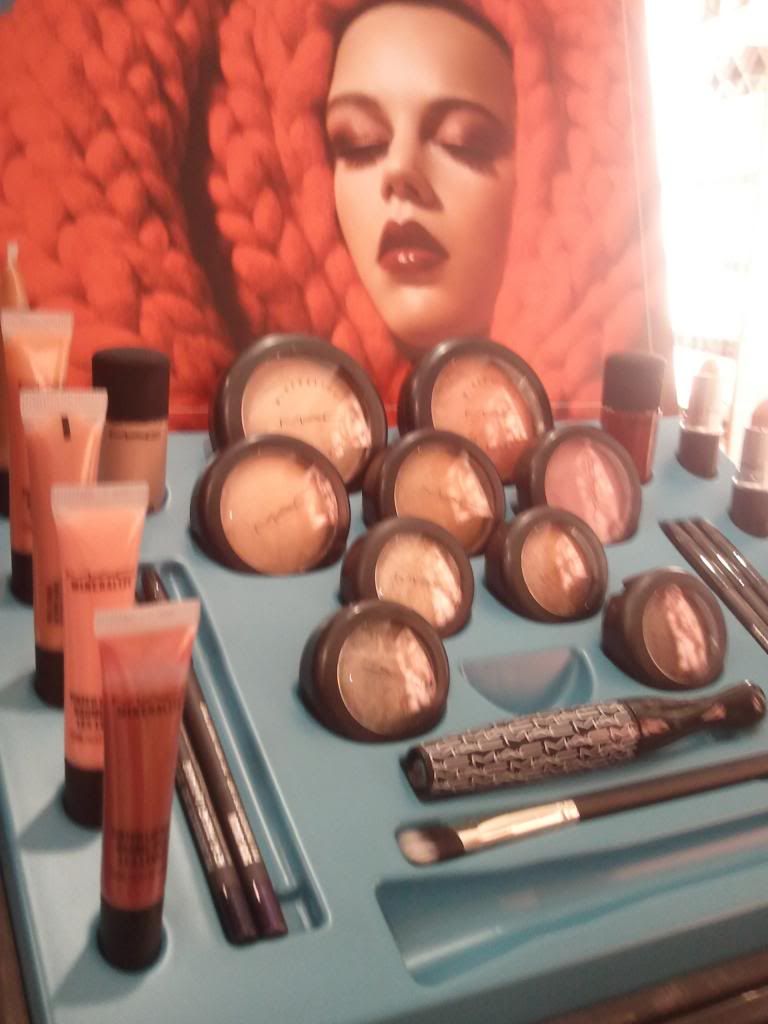 MAC Apres Chic Collection
USA release: December 26th 2012
International release: January 2012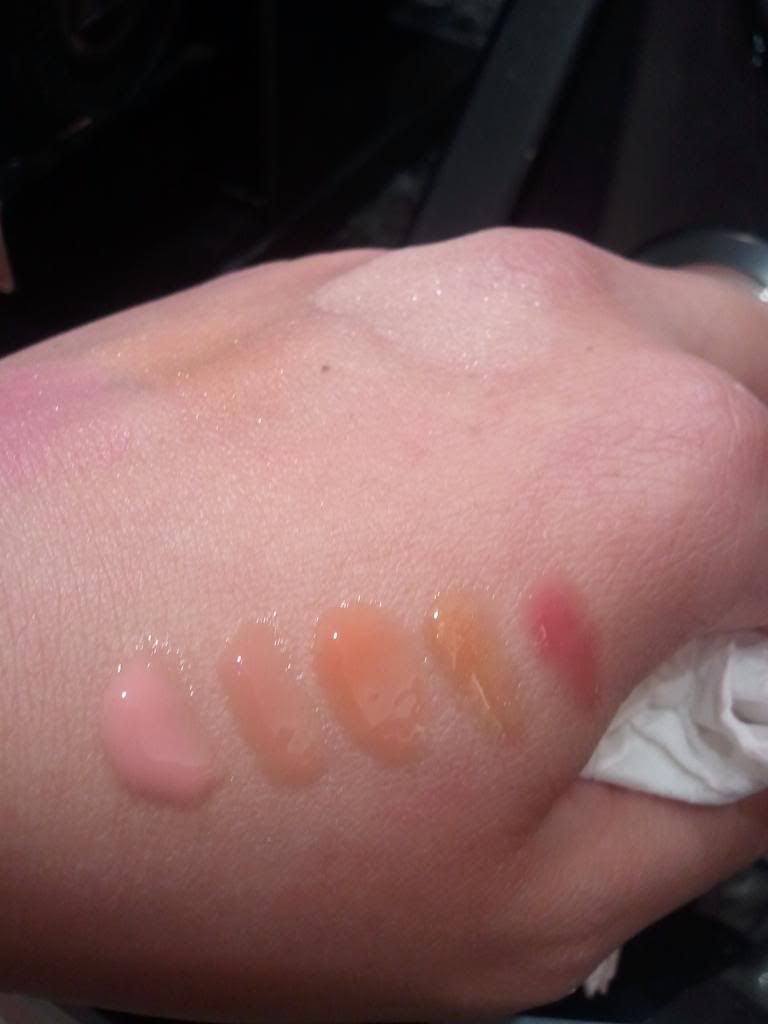 Mineralize Tinted Lip Balms, 19.50
left to right:
Stay Warm!- creamy pink
Pure & Tender- deep nude
Slightly nude- peachy nude with shimmers
Nice & Simple- yellow nude with shimmers
Rosy Romance- blue based pink with shimmers
The textures of these Tinted Lip Balms are smooth upon application, but as you spread it out it could feel a tinge sticky. I don't think they get sticky to the point where you feel your lips being held together, but I feel like there are smoother lip balms out there.
Colors of these are fairly similar and I think on my pigmented lips they won't look much different from each other.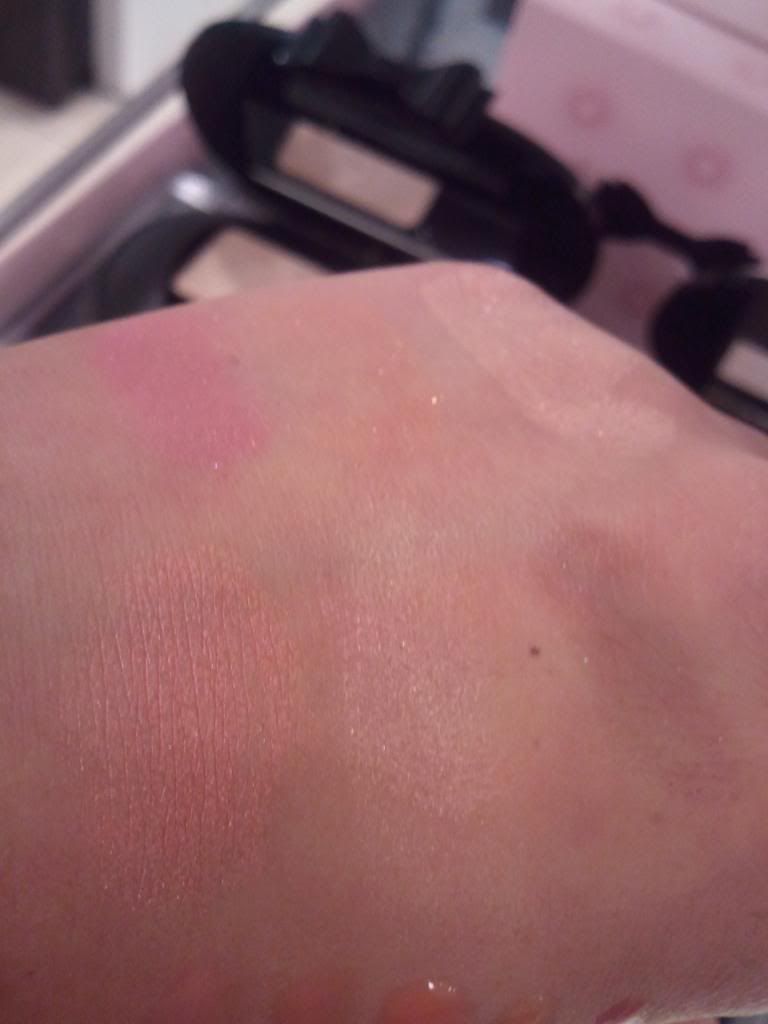 Mineralize skinfinish, Mineralize eyeshadow
left to right:
Stereo rose ($29)- coral with golden sheen
Porcelain pink ($29)- soft pink with sheen
Fireside eyeshadow ($21)- brown grey with shimmers
Stereo rose looks very pretty on my skin. It has just a tad bit of sheen to bring light, but not too much glitters as the mineralize blushes. Porcelain Pink is too light on me and could barely work as a highlighter.
Fireside is a bit light for my liking and has a lot of shimmers in it.
All applied very smoothly, no fallout.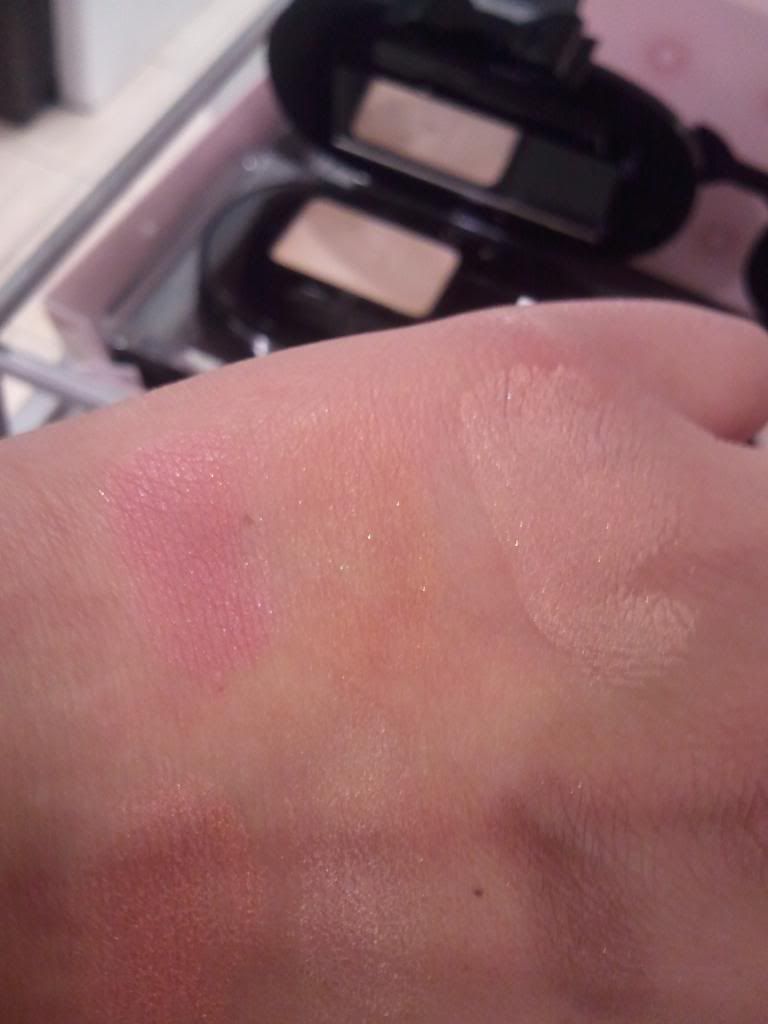 Mineralize blush, $23.50
left to right:
Gentle- raspberry pink with gold shimmers
Alpine bronze- brownish orange with shimmers
Amber glow- opaque light peach with shimmers
All of these blushes are very shimmery, which is not my favorite type of finish. The Amber Glow blush is too light on me and looks almost stark. I feel like if blended out, it could act as a highlighter on me (nc30-35). Alpine bronze looked pretty, but I think it is too light on my skintone as well. It will probably blend right in. I think Gentle is my best bet, but the shimmery glitters is just too much for my taste. All applied smoothly, however, and looks very pretty on my hand.

Note: There are more to this collection (i.e. lipsticks, eyeliners), but I didn't get to swatching those in the store. If I go back and get them, I will be sure to post them here.


What are your thoughts? Any must have from this collection?
EM