During my Walmart trip, I also found a individual display of Maybelline's Color Tattoo with their newest colors. I picked up only 1 of them: Inked in Pink. I was very intrigued about a pink shaded eyeshadow because pink is very pretty but can make your eyes look sickly. I decided to give it a try anyway, see below for swatches and review.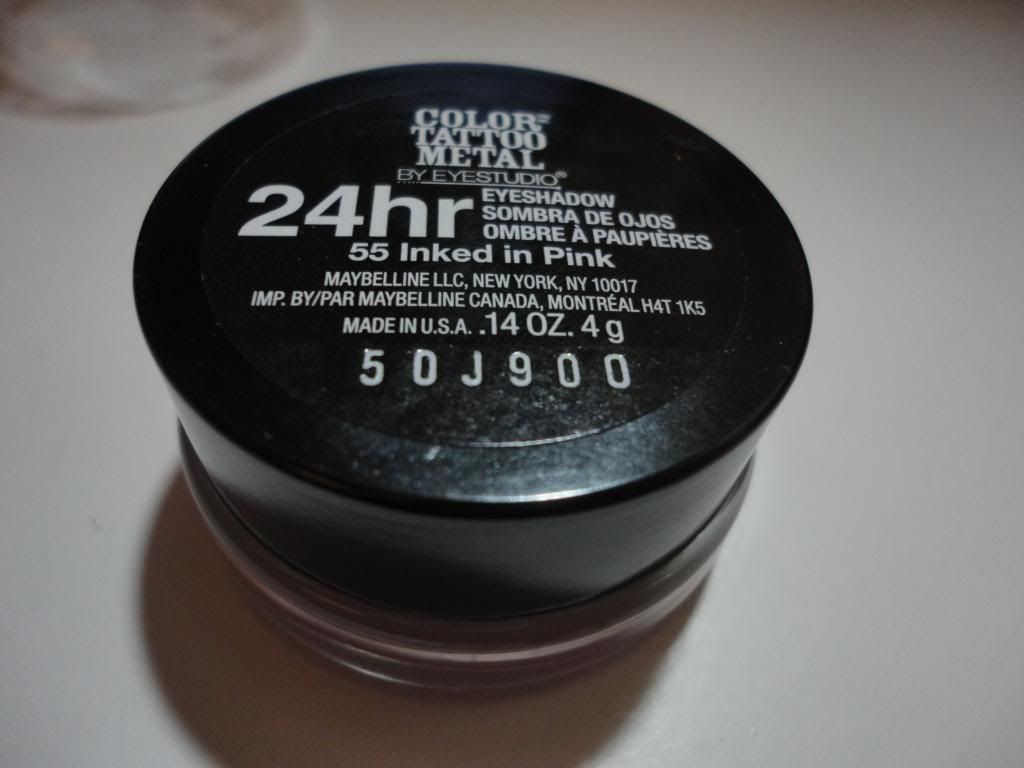 Maybelline Color Tattoo in Inked in Pink, .14 oz, $5.99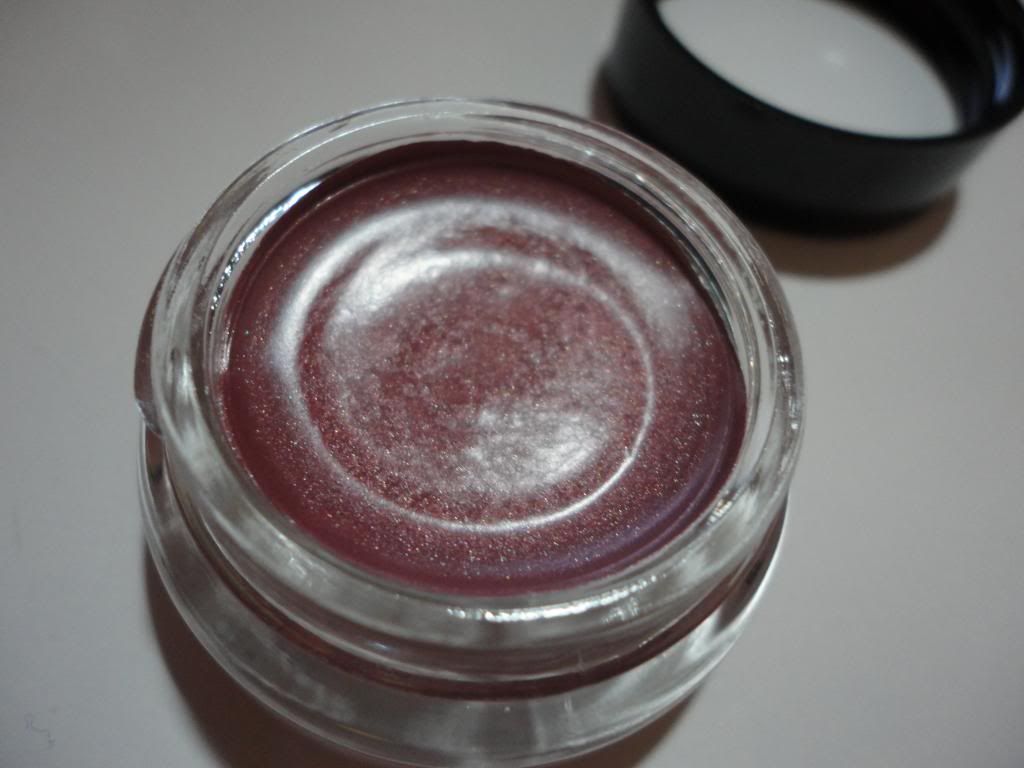 Inked in Pink
The product looks very smooth inside with a bit of shimmer all throughout.
Swatch of Inked in Pink
Inked in Pink is a very sheen pink with lots of micro shimmer. It actually has less pigment that I thought it would have since the other Color Tattoos I own were very pigmented. I suppose if pink was too pigmented, it would make you look sickly.
Application: The product is very smooth and when applied to my eye with bare finger it was very easy. There was no tugging or blotchiness. The color applied very evenly. However, the pink color itself never really showed up. All I saw was the shimmer/sheen of a pink hint.
Staying power: It lasted on my eyes for about 5-6 hours. I have extremely oily eyes, so I am not surprised. I saw light creasing.
Overall: I think I prefer Maybelline color tattoos that are darker in color. Though I like pink and like subtlety, this shadow was too shimmery for my taste. I prefer more matte shades.
What are your thoughts of this new shadow from Maybelline?
Em
All products shown here were purchased with my own money and were given my fair and honest opinion.