I spotted the Maybelline Rocket Volum' Express mascara at my local Walmart the other day and decided to pick it up. I skipped out on the cat eye one so I decided to go for this one. I love my Maybelline Falsies (it remains my favorite mascara still!) and the Mega Plush one. I thought this one must also wow me.
Maybelline The Rocket mascara, .3 fl oz, 5.99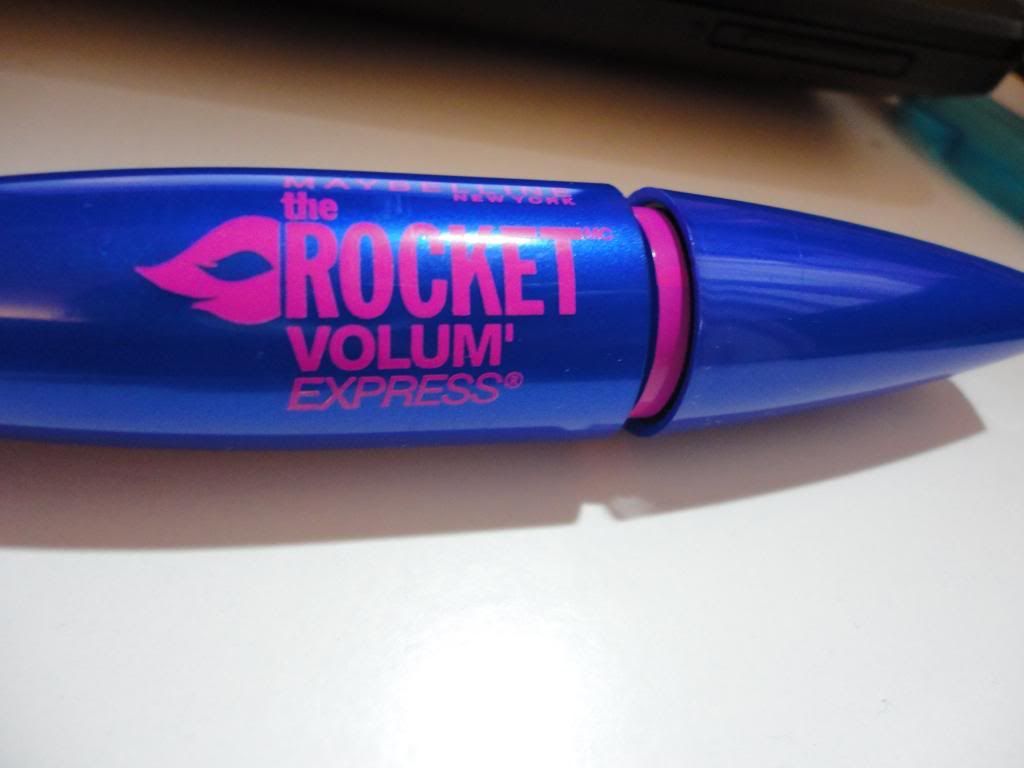 Tube reminds me of the Mega Plush and the Falsies, but with ends even more tapered.
A quick comparison of Maybelline's mascaras:
top: Mega Plush
middle: Falsies
bottom: the Rocket
For a review of Mega Plush and comparison of Falsies, click here.
The Mega Plush mascara brush seems the most round and tapered, while the Falsies is very curved and even. The Rocket has a more synthetic brush and rigid bristles. Each bristle is shorter and more defined. The tip of the brush head also has tiny bristles for getting the inner corners.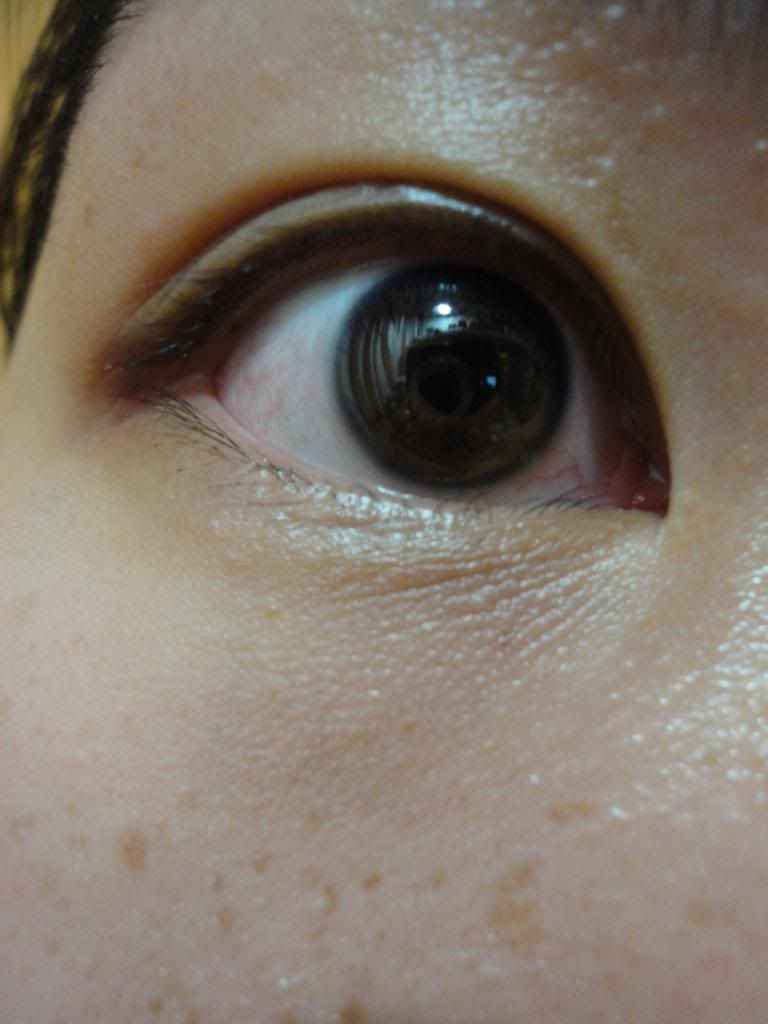 bare lashes- so short :[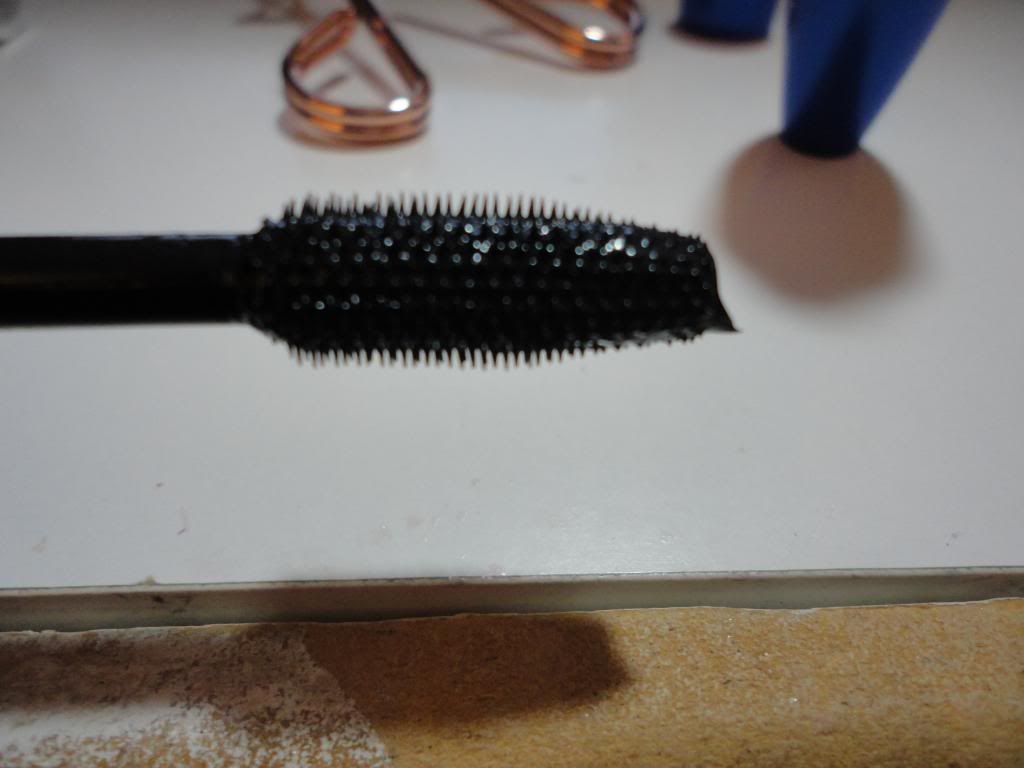 closer look at the Rocket mascara brush. Bristles are short, huh?
the Rocket mascara on my lashes. They look a lot more define and volumized! Yays.
This mascara doesn't seem to curl as well as the Falsies does. It does, however, hold my already curled lashes well. Upon touch, it isn't as soft as the Mega Plush mascara, but it doesn't feel too scratchy rough either. It definitely helped volumize my lashes and lengthen them. I don't think it multiplies them, but looks natural enough on me so that I can wear it to work with no issues!
Application: The brush allows for easy application. In fact, I found this style of brush easier to use than the fat and puffy Mega Plush brush. the fact that there are stiff bristles on all sides of this brush allows me to reach hard to get areas. I really like that since my lashes can get very short in the corners.
Staying power: This did not smear or flake on me for 8-9 hours. It isn't waterproof so I cannot say how well it holds against that.
Overall: I really like this mascara. I don't think it can replace my favorite of the Falsies, but it does come before the Mega Plush mascara for me. I think it ties with the Falsies, at most. I love how it is less than $6 and still work wonders. The brush is so versatile and the staying power is amazing. I found it easy to apply and it separates my lashes while volumizing and lengthening and curling. The short and stiff bristles works amazingly with my short lashes. I cannot ask for more!
What are your thoughts on this mascara? Does it replace some of Maybelline's other mascaras?
Em
Like what you see?
Support my blogs by subscribing
here!
All products shown here were purchased with my own money and were given my fair and honest opinion.