I came across this huge display of Sally Hansen nail polishes at CVS the other day and two colors instantly popped out at me. Of course, there isn't much left when I got there so I was happy I even got a choice left. I really wonder what else was on this displayed before it was demolished. Anyway, the two shades I ended up getting is Black and Blue (580) and Jaded (540). See below for swatches and review.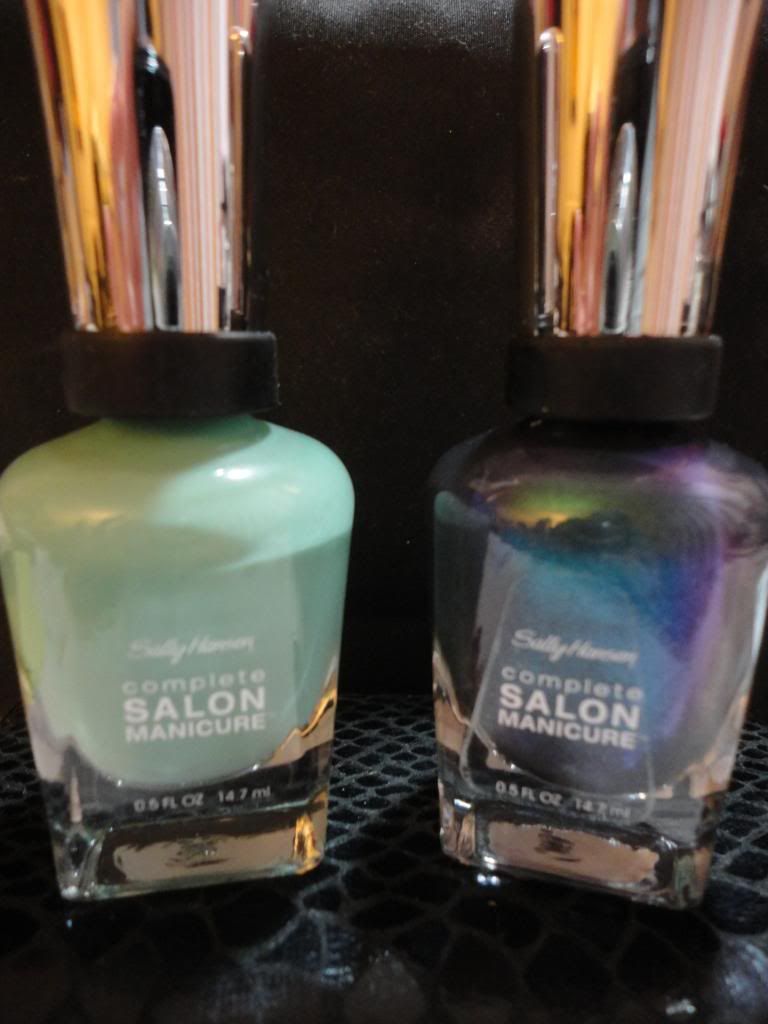 Sally Hansen Complete Salon Manicure in Black and Blue, Jaded
0.5 fl oz, $8.99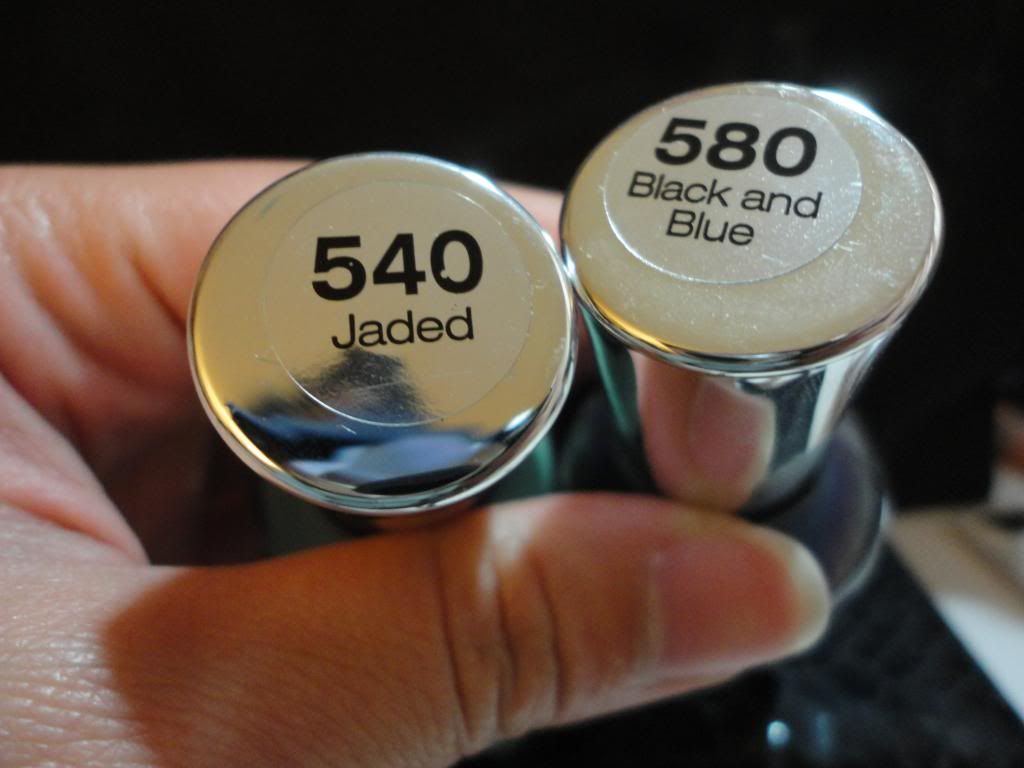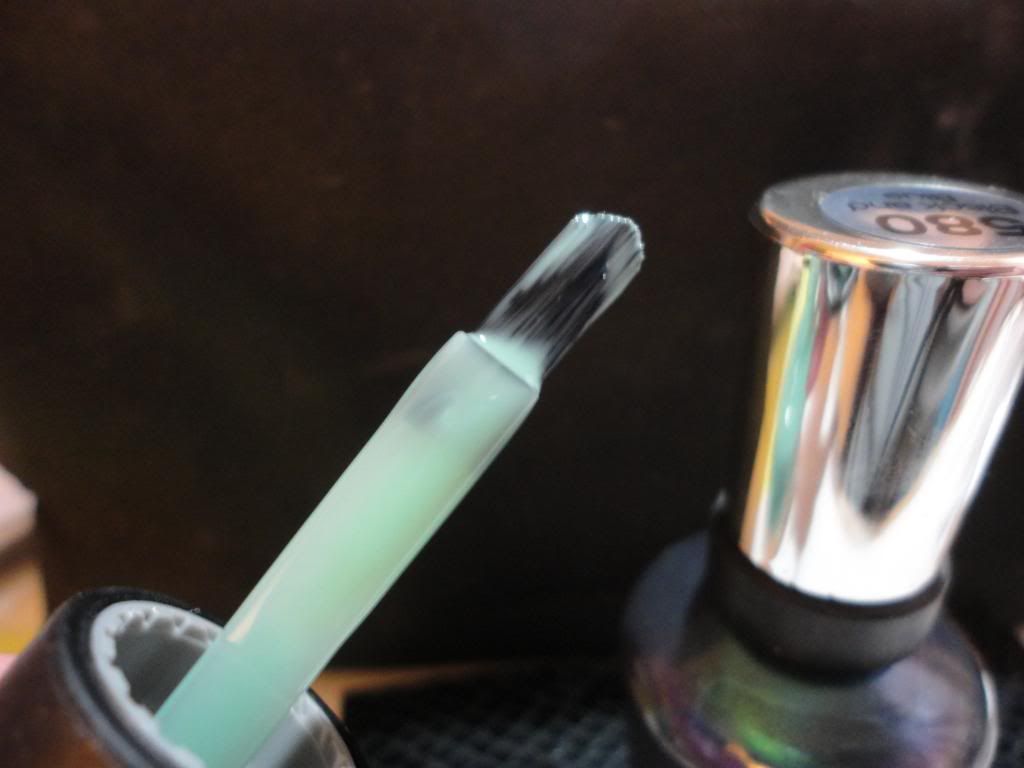 Brush size of these nail polishes are on the wider side. They remind me a little of the Dior nail polish brushes. These are the same size as the other Sally Hansen Complete Salon Manicure polishes.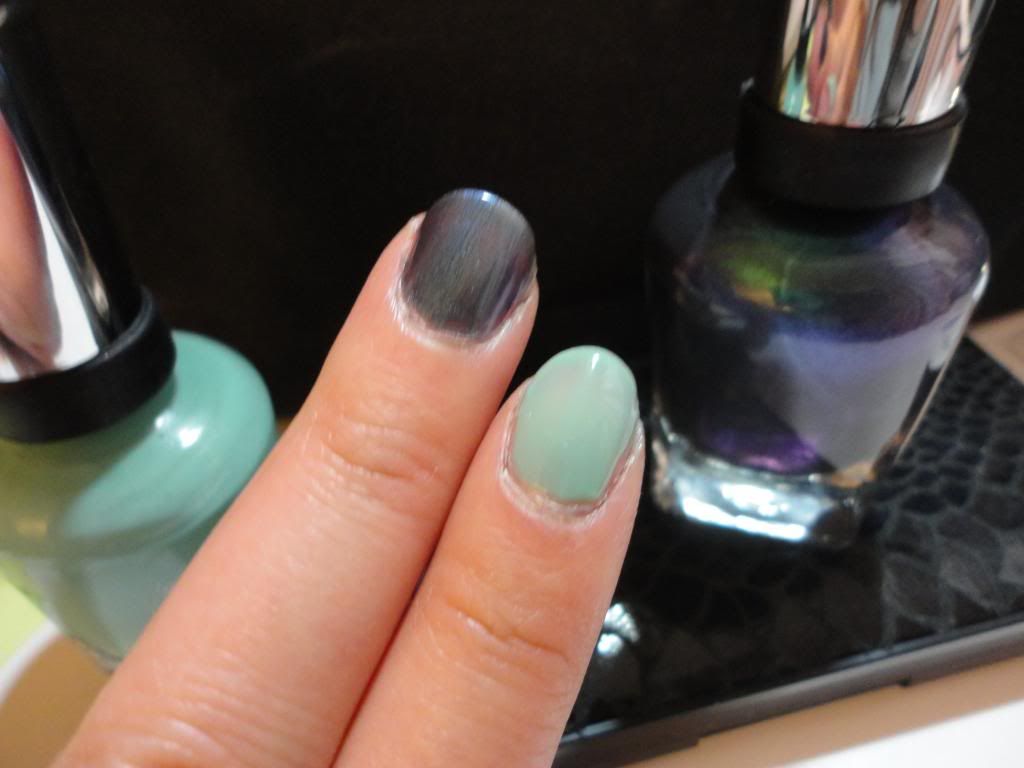 Left: Black and Blue; Right: Jaded
Black and Blue is a very deep metallic sheen of purple and green shades. It is very subtle in its chrome colors, but doesn't look too dark of a nail polish due to the light from the shimmers. 2 coats in the picture above.
Jaded is a very sheer blue green shade. What you see above required 3 coats. You might be able to use this like a jelly polish.
Application
: It applied very smoothly. No streaks but Jaded required a third coat to cover the nail completely.
Dry time
: Fairly quick. Within a minute, I was able to apply the next coat.
Staying power
: This lasted a 4 days without a top coat.
Overall
: These are as good as the other Sally Hansen nail polishes. They last quite a while on me and the application is smooth and pretty. I do wish the Jaded shade was more opaque so I can afford to not apply so many coats!
what are your thoughts?
Em
Like what you see?
Support my blogs by subscribing
here!
All products shown here were purchased with my own money and were given my fair and honest opinion.