Having wanted to purchase Urban Decay's Naked palettes (both 1 and 2), I jumped at the chance to purchase the Naked Basics. The Naked Palettes have always intrigued me because I really like my basics neutral colors and I hardly wear anything too colorful. However, for $50 a palette it was just a tad too much for me to spend since I already have many other eyeshadows to choose from. However, hearing so many good reviews and comments about UD's eyeshadows, I really wanted to try it for myself. I see Naked Basics as a good way to test the waters as well as actually use all the colors in the palette. See below for swatches and review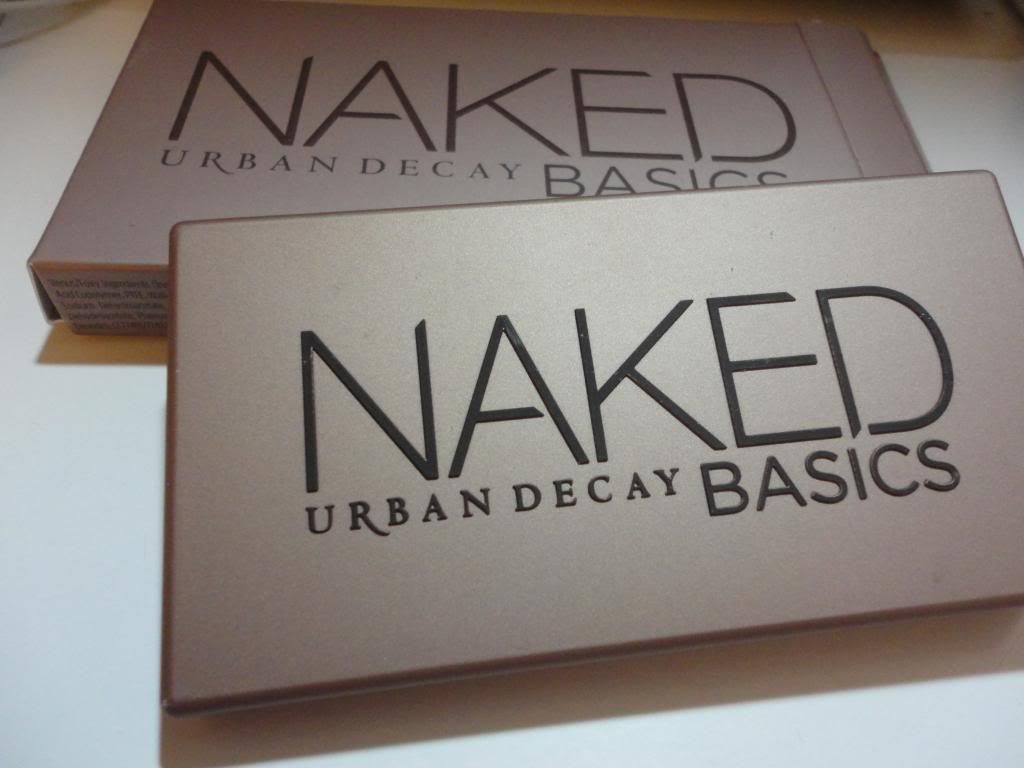 Urban Decay's Naked Basics Palette, $27
This palette was quite small. I have fairly small hands and this can fit inside my hand. It also has a nice non-slip texture to it so that you won't drop it as easily when carrying it or trying to open it.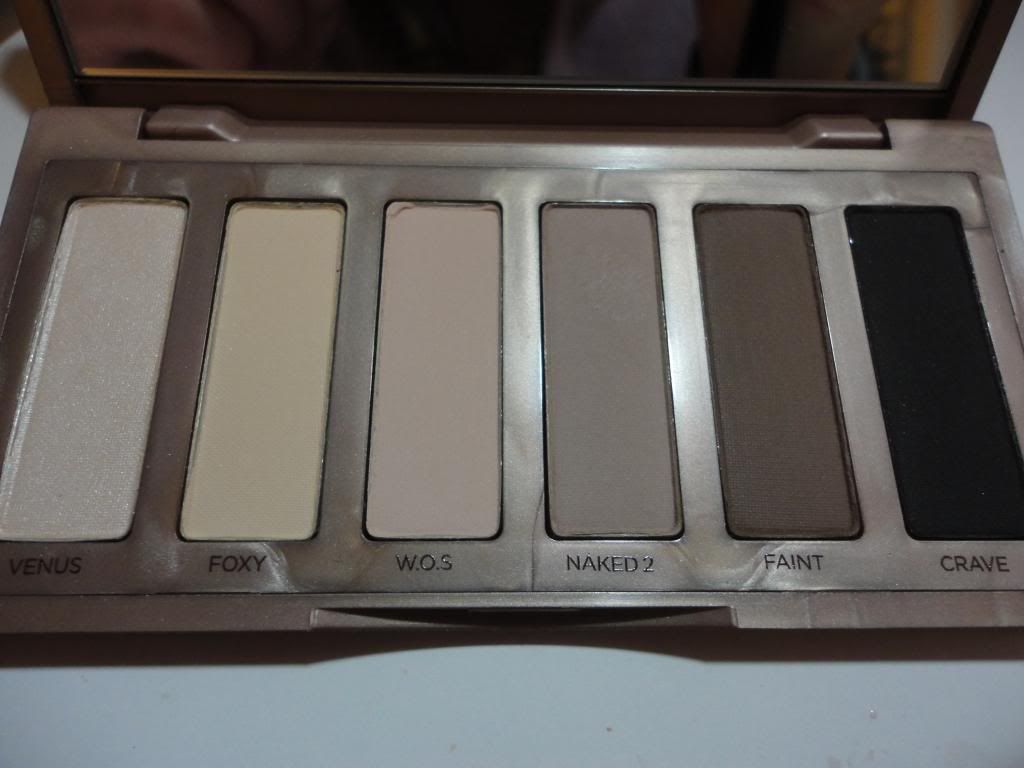 A closer look at the palette and names.
Venus: shimmering pearl
Foxy: matte yellow beige
W.O.S.: peachy nude matte
Naked 2: matte grey taupe
Faint: Muddy brown matte
Crave: charcoal black matte
Swatches of palette on my hand. Single swipe with no primer!
top, left to right: Venus, Foxy, WOS
bottom, left to right: Naked 2, Faint, Crave
Application/texture: All of these shadows are matte with the exception of Venus, which had a slight shimmer to it. Colors are very pigmented and applied very smoothly. It was like spreading butter!
Staying power: All shadows stayed on my oily lids quite well. With a primer, it stayed 9 hours. Without primer, it creased about 6 hours.
Overall: I can't compare it well to the original Naked Palettes because I do not own them. But seeing swatches of the Naked Palettes, I would say these are pretty close in texture and pigmentation. I personally like matte shades and I like all of the shades in this palette so this is perfect for me. The small size allows for easy storage and travel. For about half the cost, I would say this palette is way better use of my money!
What are your thoughts? Do you already own the Naked Palettes? If so, do you plan on getting the Naked Basics?
EM
All products shown here were purchased with my own money and were given my fair and honest opinion.