Dior came out with their spring 2013 collection and it is filled with very pretty bows. The Cherie Bow collection consists of very feminine and cute products. It has Dior's eyeshadow quads, blush, some nail polishes, and twin sets. I am only going to review the blush today. I have been trying to pick up Tutu nail polish, but I can't seem to find it anywhere. I will update this post as soon as I do! In the time being, I will review Pink Happiness blush!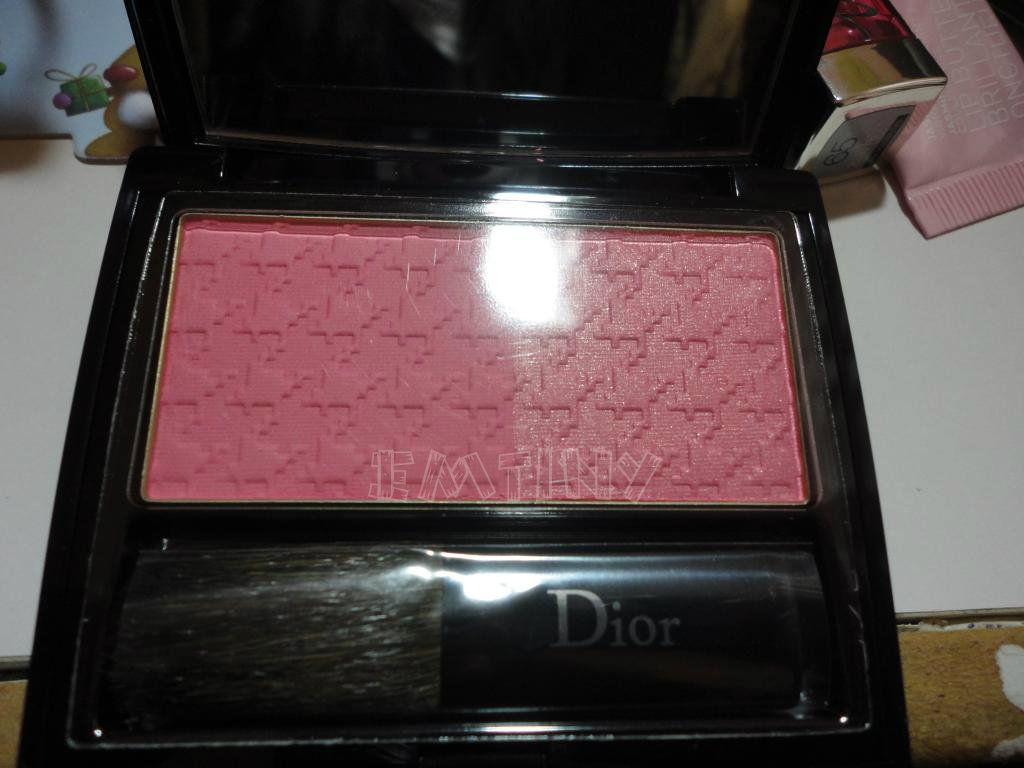 Dior Cherie Bow blush in Pink Happiness, $43
Dior blushes come in a box and wrapped in a velvet envelop. Inside is a mirror on the cover and a small brush. The blush itself has a unique pattern embossed on it. It is unlike their other blushes in terms of pattern, but there are still the two different blushes in this compact!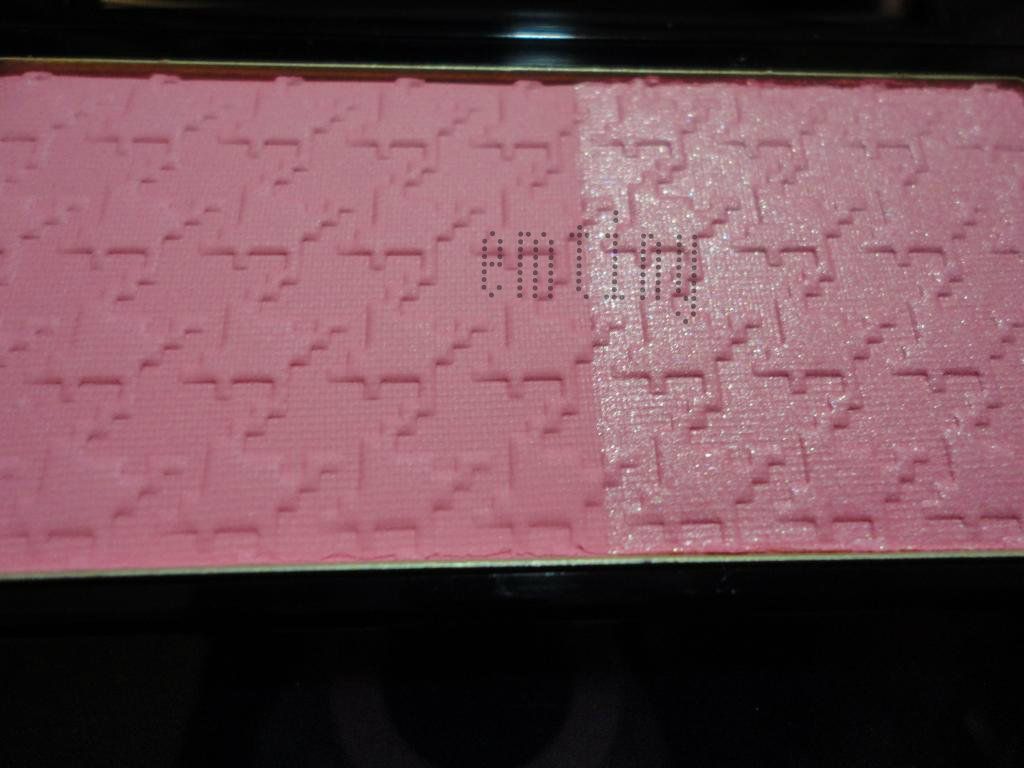 A closer look at Pink Happiness
On the left, the pink blush is matte.
On the right, it is a slightly lighter pink with a very light sheen.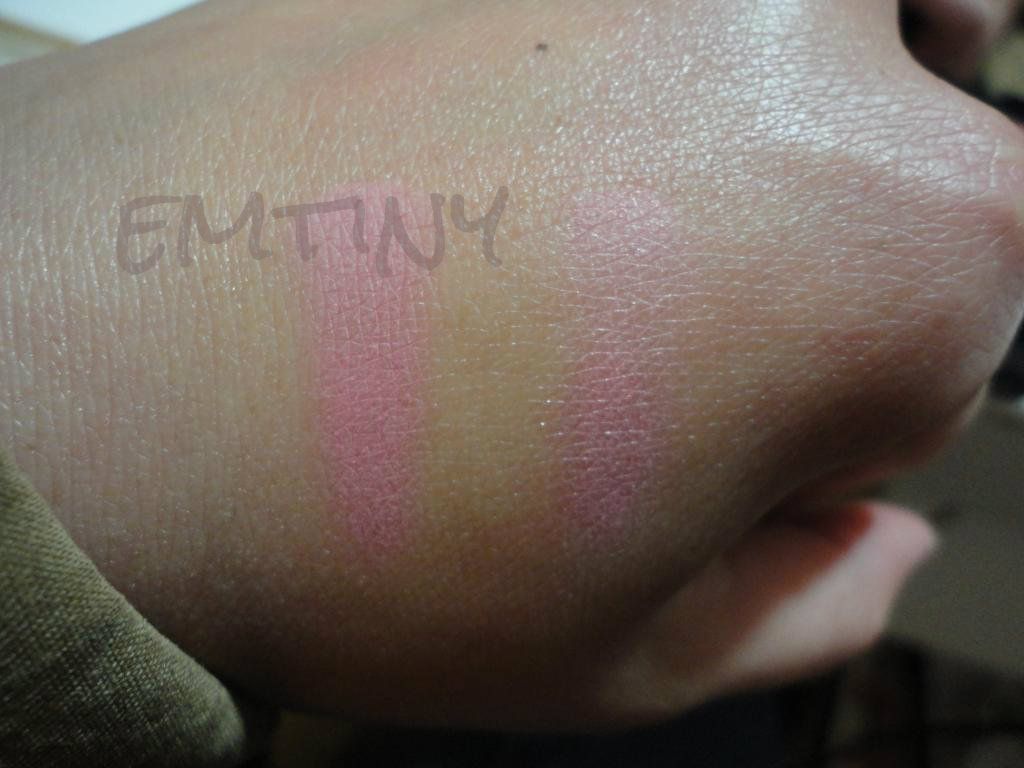 Swatches of the matte side (left) and sheen side (right)
The matte side is a bright rose pink whereas the sheen side leans more lavender and more sheer.
Application: both sides of the blush is very smooth and easy to apply. It did not require a lot of product to show up on my cheeks, but also did not look overdone. It gave my cheeks a glow-y look, which I love! It doesn't make my face look shiny because the sheen powder is so finely milled.
Staying power: It stayed on my cheeks all day, about 9 hours.
Scent: I detected no scent.
Overall: I really like this blush. I wouldn't say this is a super unique shade, but I am surprised I don't have anything like it in my collection yet. Perhaps because it is so ordinary I never seem to go for it. Anyway, I like how you can choose either matte or sheen or both and spice up your cheeks each day. The blush brings a glow to your face and lasts all day! At $43, it is quite expensive for a blush, but seeing the different looks it can create and how much product you get, it isn't too bad.
What are your thoughts? Did you grab anything from the Cherie Bow collection?
Em
All products shown here were purchased with my own money and were given my fair and honest opinion.