A new line of cosmetics came out exclusively at Walmart called Flower Beauty. It is a line by Drew Barrymore. This collection consists of nail polishes, lipglosses, lipsticks, mascaras, foundations, etc.
I purchased a couple items to test out the line and wanted to share them with you. Keep reading for lipgloss in Baby's Breath and nail polish in Gorgeous Gerbera.
Some of the stands that contain Flower Beauty at Walmart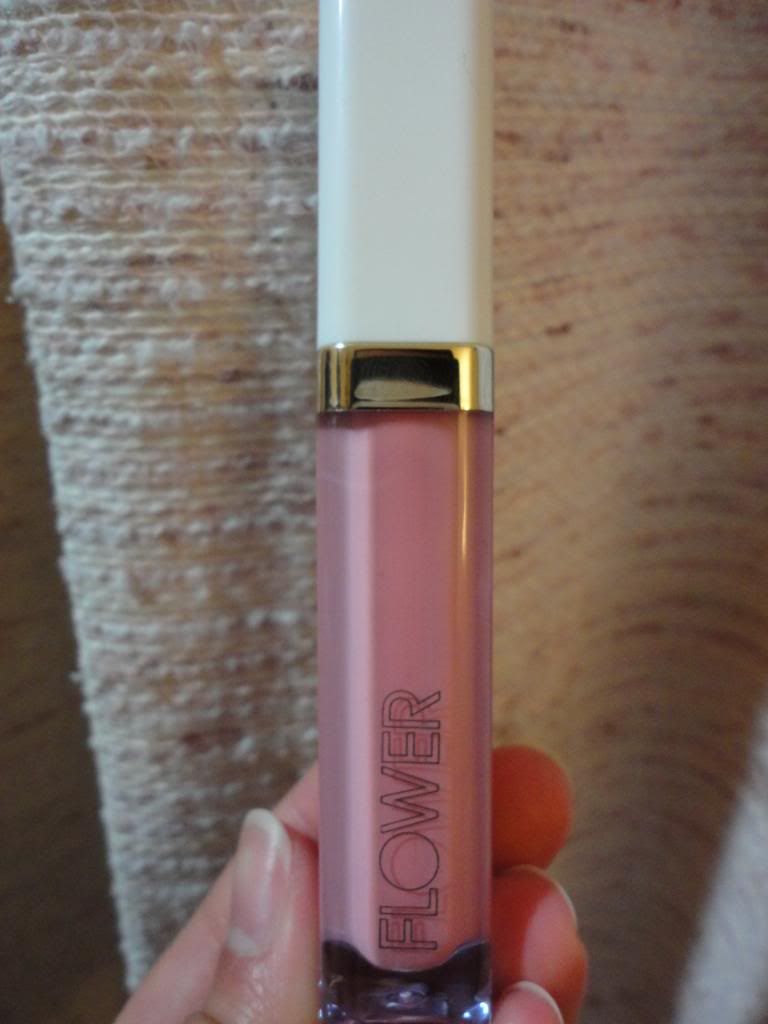 Flower Beauty Baby's Breath lipgloss
Baby's Breath is a light milky pink cream
swatch left to right:
buxom white russian, mac its a wow, flower baby's breath, revlon bellini, revlon peach petal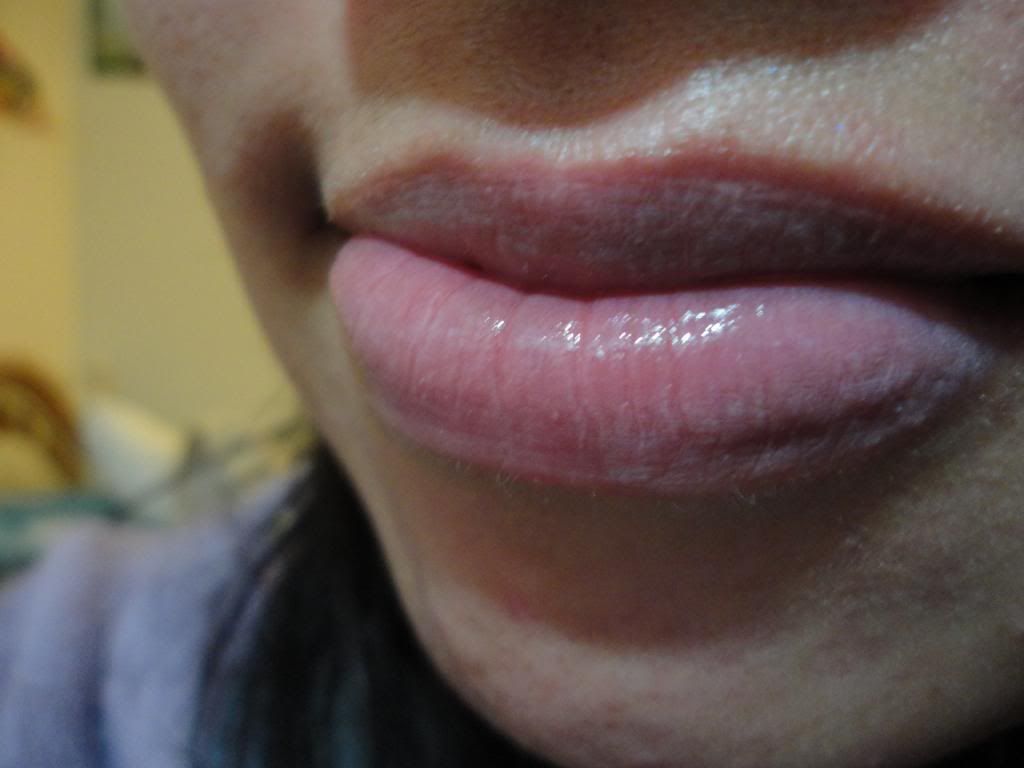 Baby's Breath on my lips
Baby Breath is quite opaque, but doesn't settle very deeply into lip lines. The texture isn't sticky but at the same time stays for 3-4 hours. There isn't a strong scent, but upon smelling closely I detect a rosy scent. The lipgloss feels smooth on the lips and does feel moisturizing. For $6.99, this lipgloss is a good deal!
Now moving on to the nail polish...
Flower Beuaty Gorgeous Gerbera polish
A quick swatch of the polish. I found Essie A Crewed Interest close to G.Gerbera so I swatched them side by side for comparison. The above is one coat of each polish.
Essie A Crewed Interest is more peach nude
Gorgeous Gerbera is more pink, but still has a little bit of a peach in real life
Essie A Crewed Interest (top), Gorgeous Gerbera (bottom), two coats each
Essie A Crewed Interest is more sheer and leans more peach.
Gorgeous Gerbera is more thick in texture and leans more pink.
The dry time for both polishes are about the same. Very quick, but since G. Gerbera is thicker and dries at the same time you have to apply very quickly in order to not form clumps. Overall G.Gerbera has good staying power and has lasted 2 days without chipping. It is still on my nails strong!
Overall I love both of these products from Flower Beauty. At an affordable price and good quality, I would definitely go and try more of the other products!
Have you spotted these at your local Walmart? If so, has any caught your eye?
EM
All products shown here have been paid with my own money and have been given my honest review.