Hard Candy cosmetics is exclusive to Walmart and has been in that store for quite some time now. The popular bronzer in Tiki has always caught my eye, but I am not much of a shimmering bronzer fan so I never picked it up. After seeing a review recently about Tiki, I realized the color is much lighter and does not come out as a bronzer at all. I decided to give it a try and did a comparison for you.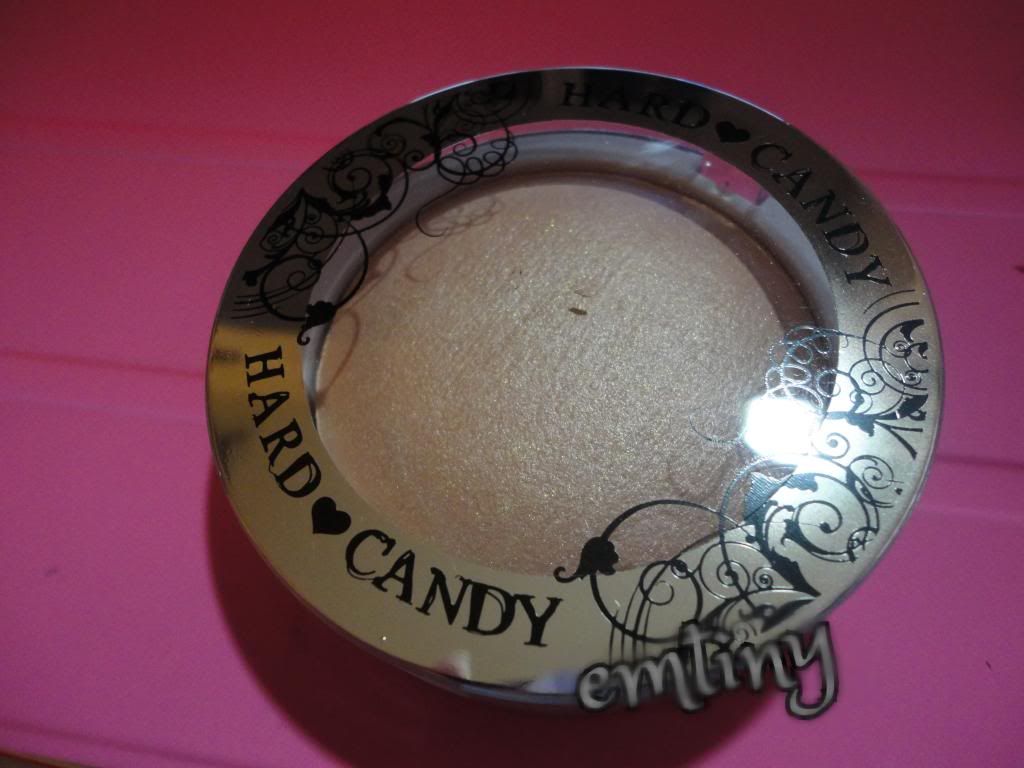 Hard Candy So Baked Bronzer in Tiki, 12.5g, $9
A close up of the bronzer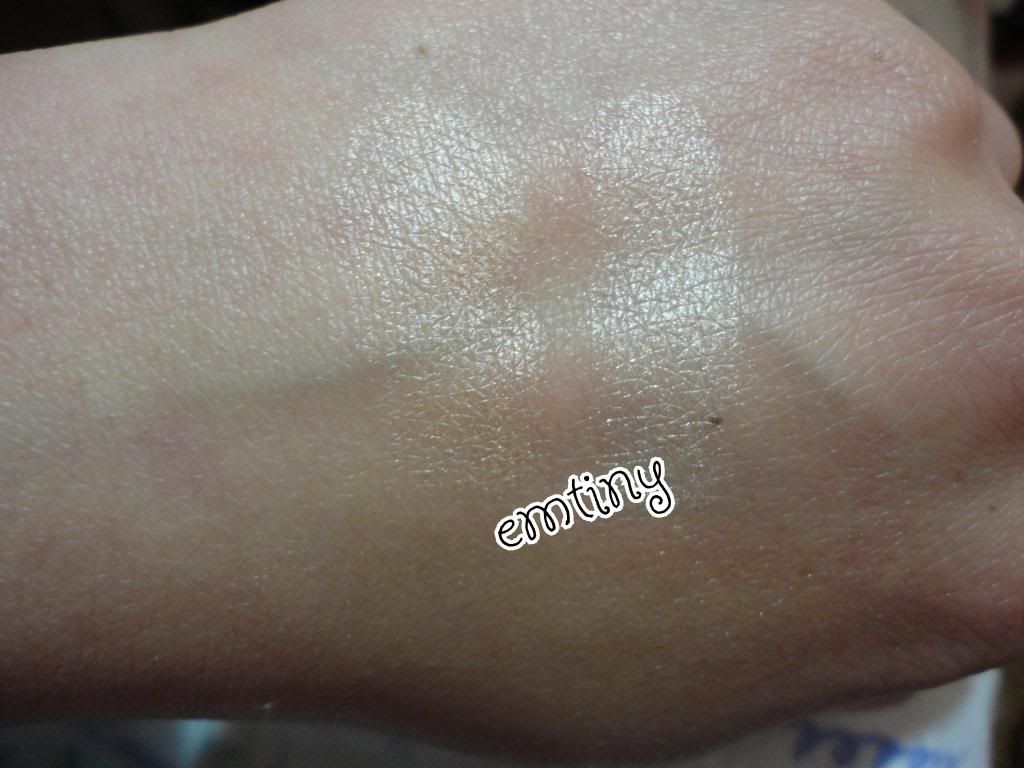 left: HC Tiki, right: the Balm Marylou Manizer
As you can see, Tiki does lean more to the copper bronze area whereas Marylou Manizer is more silvery. Marylou Manizer is listed as a highlighter so it appropriately applies as such. Tiki is more bronzed but sheered out it looks more like a highlighter than a bronzer. I suppose if you are very very light, this could act as a bronzer. However, for most people this would probably best be used as a highlighter.
Tiki is very light and soft and can be applied to the cheeks to give that extra dimension. It isn't glittery or even shimmery. It has just the lightest hint of sheen. It is very blendable and can definitely be used on all parts of the face that needs some "light".
Tiki lasted on me for about 7 hours and started fading. It does not have a scent.
Do you own Tiki? If so, how does it compare to your other highlighters or bronzers?
EM
All products shown here have been paid with my own money and have been given my honest review.