It is getting closer to Valentine's Day and I found myself gravitating towards the Physicians Formula Happy Booster bronzers and blushes. Why? Well, it could be that there is a major sale at CVS for all PF makeup (40% off!) or that the cute heart designs are just calling to me. You know...those little hearts in each of the bronzer or blush compacts. These claim to have mood boosting effects... I can't quite understand how that works, but I know that the cuteness in each of these little color trinkets makes my heart flutter.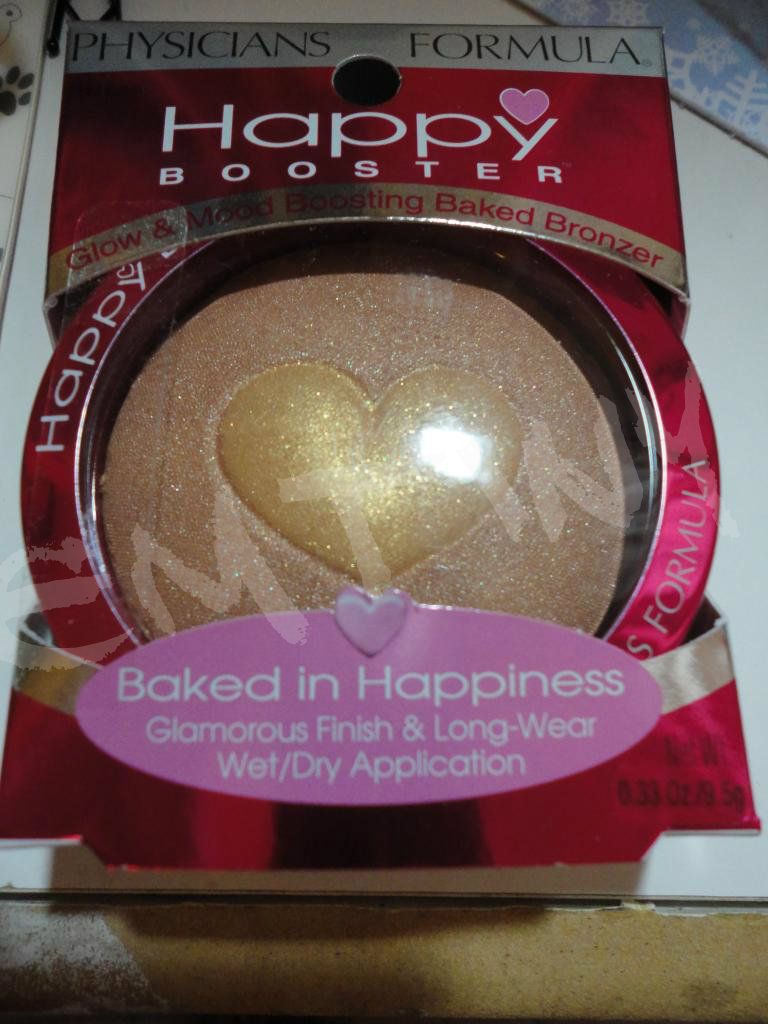 Physicians Formula Happy Booster bronzer, $15
Surprisingly, I have never gotten one of these Happy Booster products. I find myself always thinking I need to get it for the product rather than the design or packaging. However, there was a new bronzer in the PF Happy Booster line and I caved. (I blame Valentine's Day...). I am so in love with it because it isn't like my usual bronzer. This bronzer is more on the light side with more sheen, but still enough to give you a sculpted look. Read further for my personal take on this little cutey.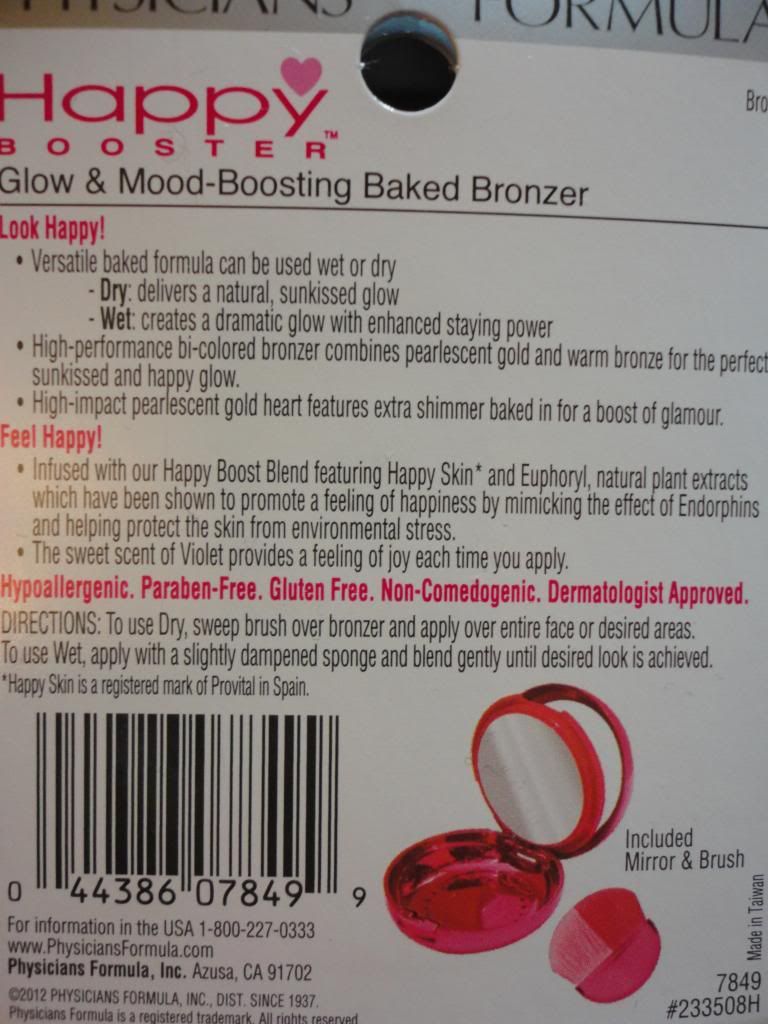 What I like about Physicians Formula is that it is very good for you. It doesn't contain paraben or gluten.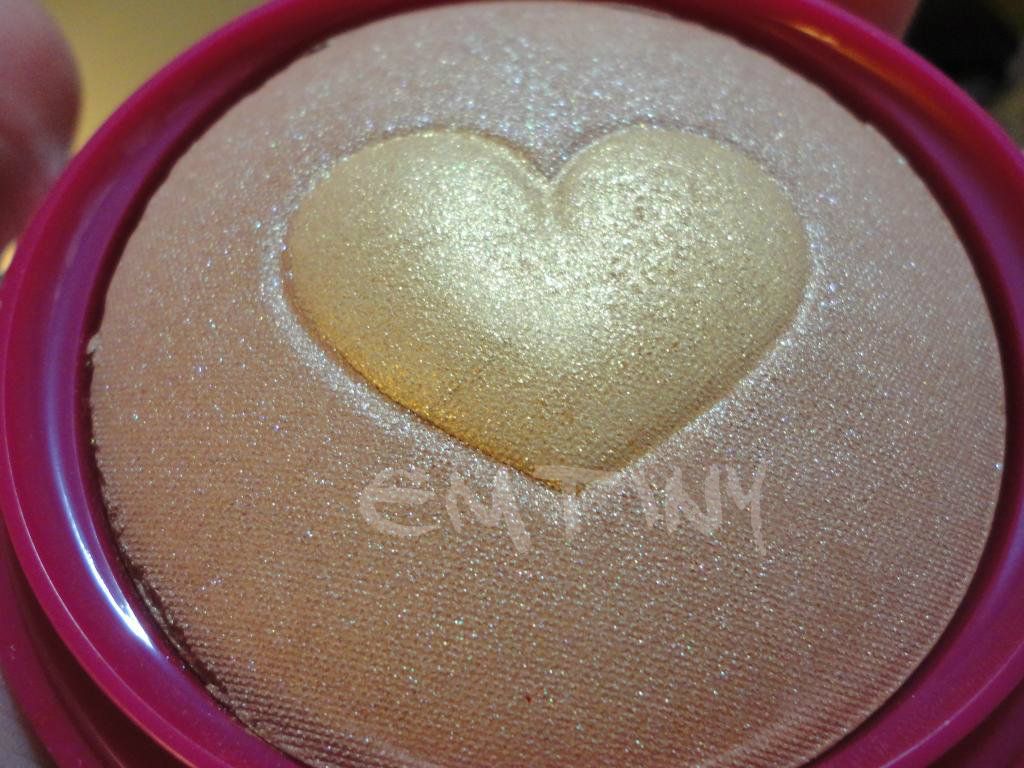 Underneath the clear cover is this very pretty golden heart surrounded with a pink beige sheen powder.
It is surrounded in a pink case...how cute is that!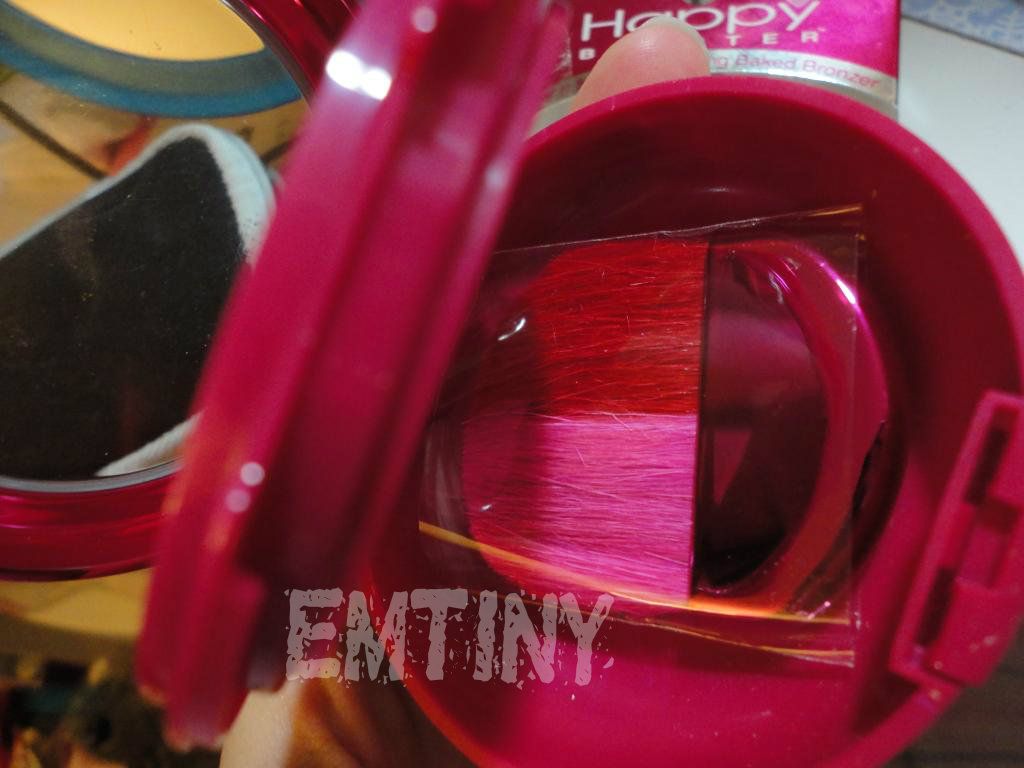 When you flip up the bronzer, there is a pink brush with a mirror.
Heavy swatch (left), light swatch (right)
This bronzer isn't like the matte ones that I like and own. This one is very light and more sheen. However, when applied to the cheeks, it can act as either a blush or a bronzer. You do need to apply more product for the bronzed look. I like to use this product with a damp brush, which would make it more dramatic under the cheekbones.
update January 31st 2013
A reader asked for wet swatches of the bronzer. Here they are!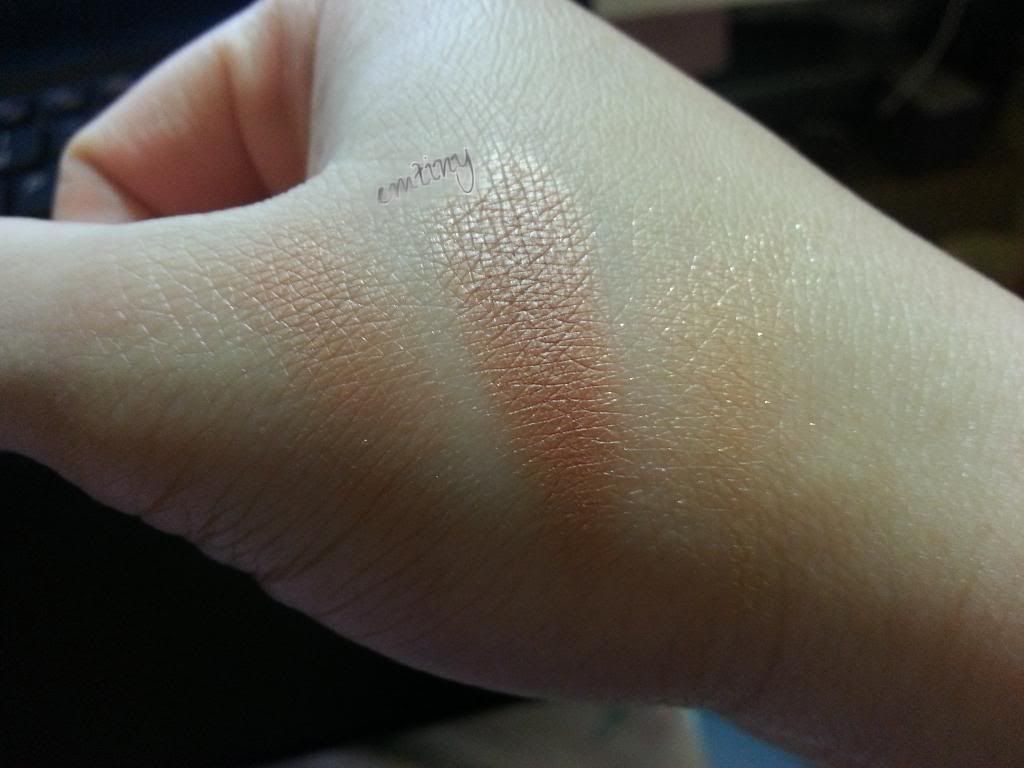 Left to right: dry bronzer, wet bronzer, wet heart shimmer
The darker portion of this product (around the heart) leans a lot more coppery bronze when applied wet. The golden heart doesn't appear to have any more color than when applied dry. The mix of two would create a very shimmery bronze. To apply wet, I added some MAC fix+ fluid. You can use water or another makeup spray if you'd like.
Application: Very smooth and not chalky at all. Once applied to your face, it looks natural and not too shimmery. It can act as a blush or buffed out to be used as a bronzer.
Staying power: This lasted for about 5 hours on my face.
Scent: no scent detected.
Overall: I love the smooth consistency of this powder and the versatility that it provides. I can use this dry or wet for more definition. This also doesn't have any of the bad chemicals so your skin can feel better while still looking nice. Plus, look at that golden heart!!
What are your thoughts? Do you own any of the PF happy booster products?
EM
All products shown here were purchased with my own money and were given my fair and honest opinion.