Exclusively at Neiman Marcus, you will find the Pink Champagne collection by Dior. This collection includes a long awaited Tutu (155) nail polish. Tutu was released with the Cherie Bow collection a month back, but was not available in the USA. The light powder pink polish is now available, but only at Neiman Marcus under the Pink Champagne collection. If you have been waiting for Tutu, get it now online at
Neiman Marcus
or call your local NM for more details. It retails for $24.
photo from nm website
In this Pink Champagne collection is also a twin set duo, a nude shimmer compact, and a lip sparkle. The other nail polish in this collection is Golden Light (207), also known as Lumiere or Golden Era. This polish was released in Fall 2012 in the Golden Jungle collection. As far as I know, all the other ones are new products.
I have already purchased Tutu and will put swatches here soon.
UPDATE February 20th 2013
So I got Tutu in the mail and wanted to show you some swatches.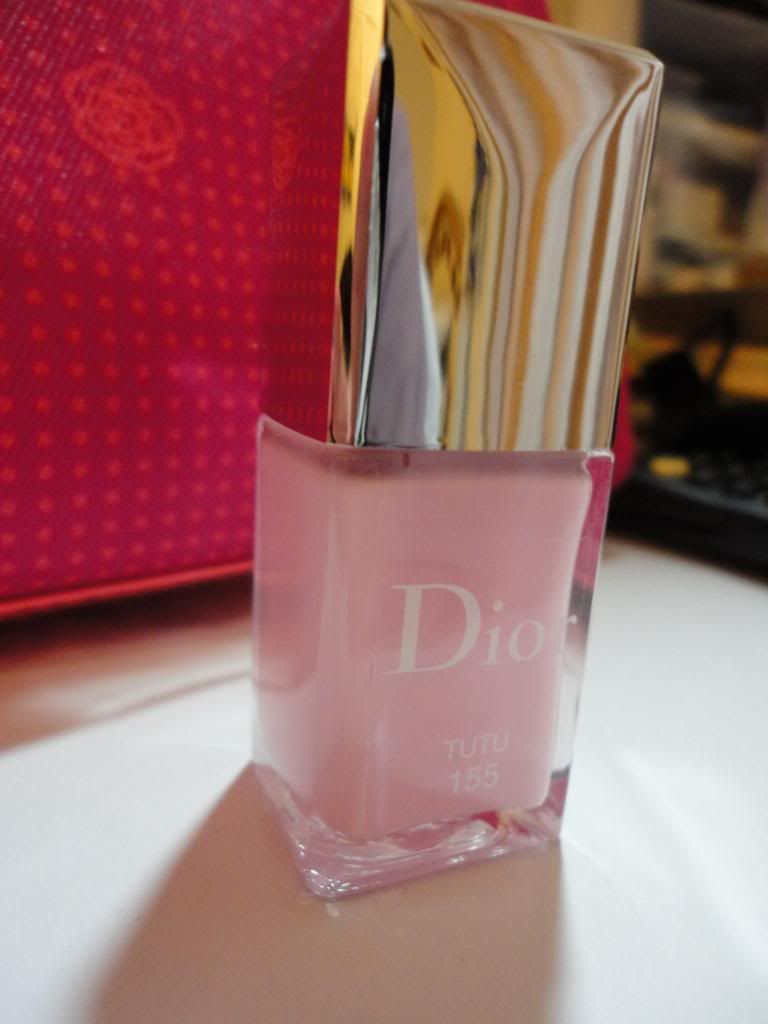 Dior Tutu 155, $24
A flat brush. Similar to other Dior polishes, this one is no different. The brush is wider and allows for faster application. There is a slight tip at the middle of the brush that allows you go get the harder to reach areas.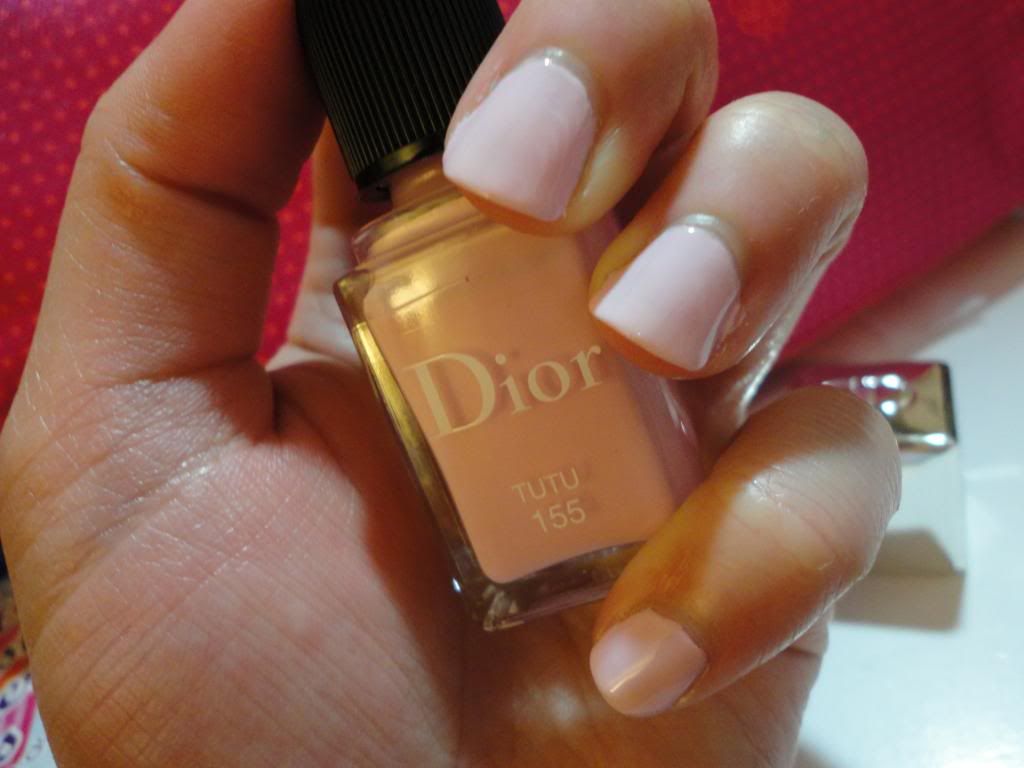 A swatch of Dior Tutu, two coats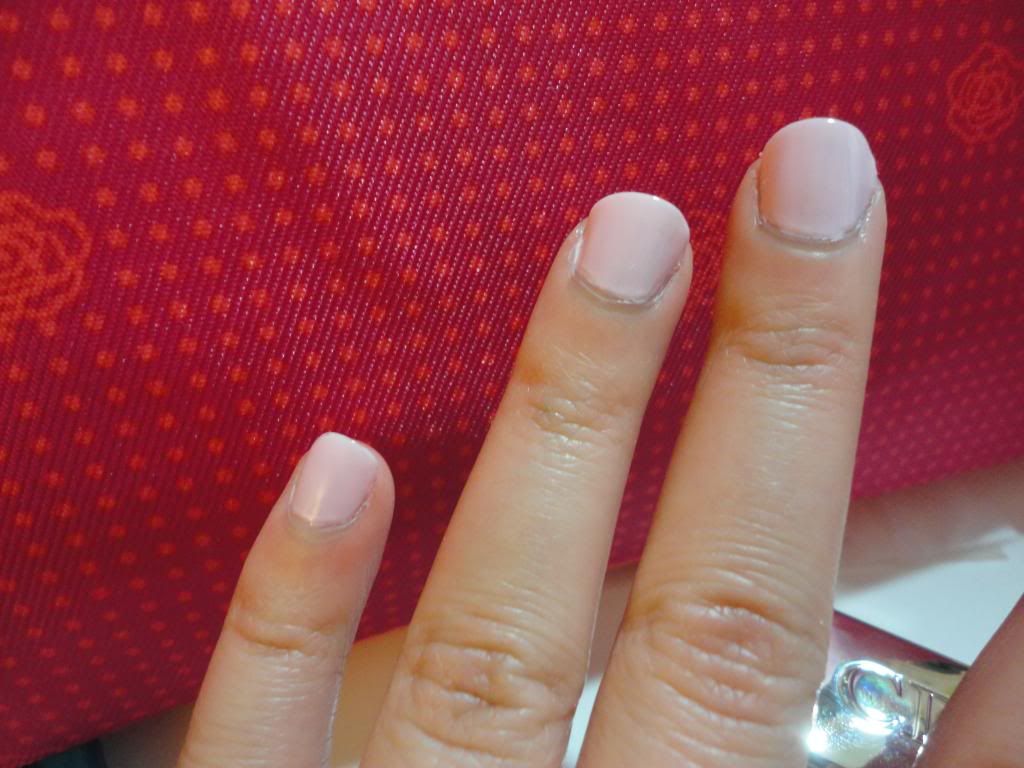 Another look at Tutu on my nails
Tutu is a powdery pink shade that makes my skin look more tan than it is. I found this to be very easy to apply. No streaks and it did not run too dry or wet.The polish dried very fast and does not chip easily. I haven't worn it for long...only two days, but I did not experience any chipping without a top coat during those two days. If i switch back to this polish, I will be sure to wear it longer and update this post.
Does anything catch your eye? Are you going to finally get your hands on Tutu?
EM
All products shown here have been paid with my own money and have been given my honest review. Please do not steal material. If you would like to share these images or review, please link and list this blog for reference!