Essie came out with their newest collection: Madison Ave-Hue for Spring 2013. This collection contains bright as well as classic colors. They are perfect for the spring/summer. This collection has 6 shades in it and ranges across the color spectrum. I will review only two of them here, but check out the others if you are interested in more bright colors!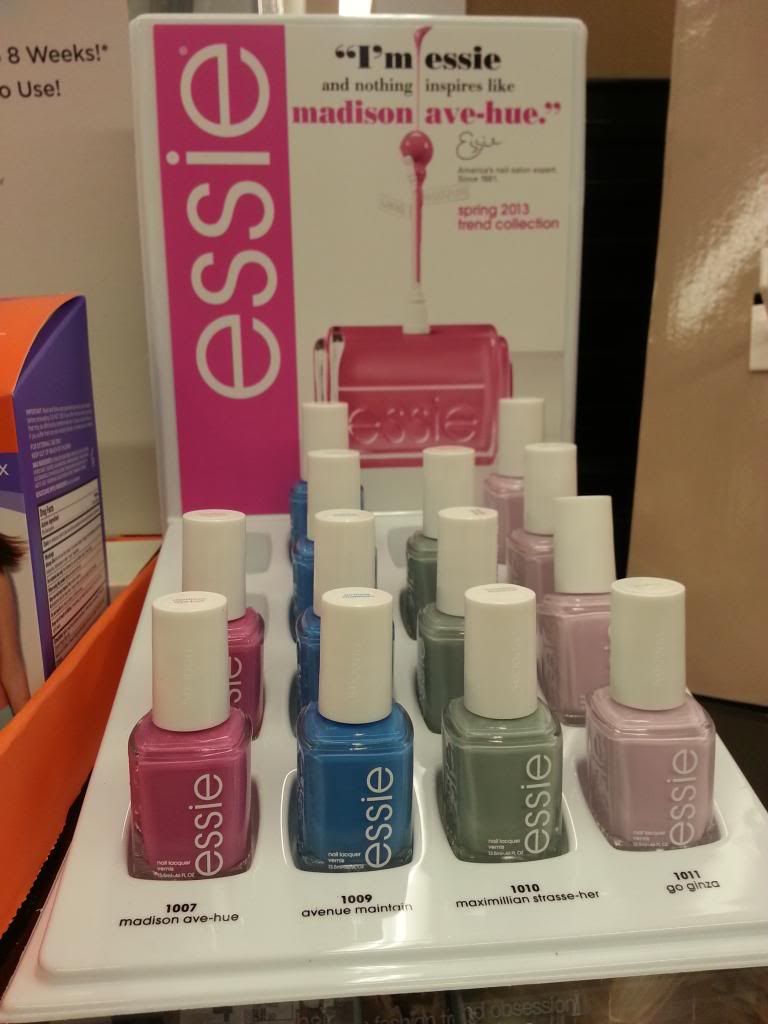 Essie Madison Ave-Hue Spring 2013 collection
left to right:
Madison Ave-Hue, Avenue maintain, Maximillian Strasse-her, Go Ginza
not shown:
Hip Anema- bright orange red cream
Bonding with Whoever- light lilac cream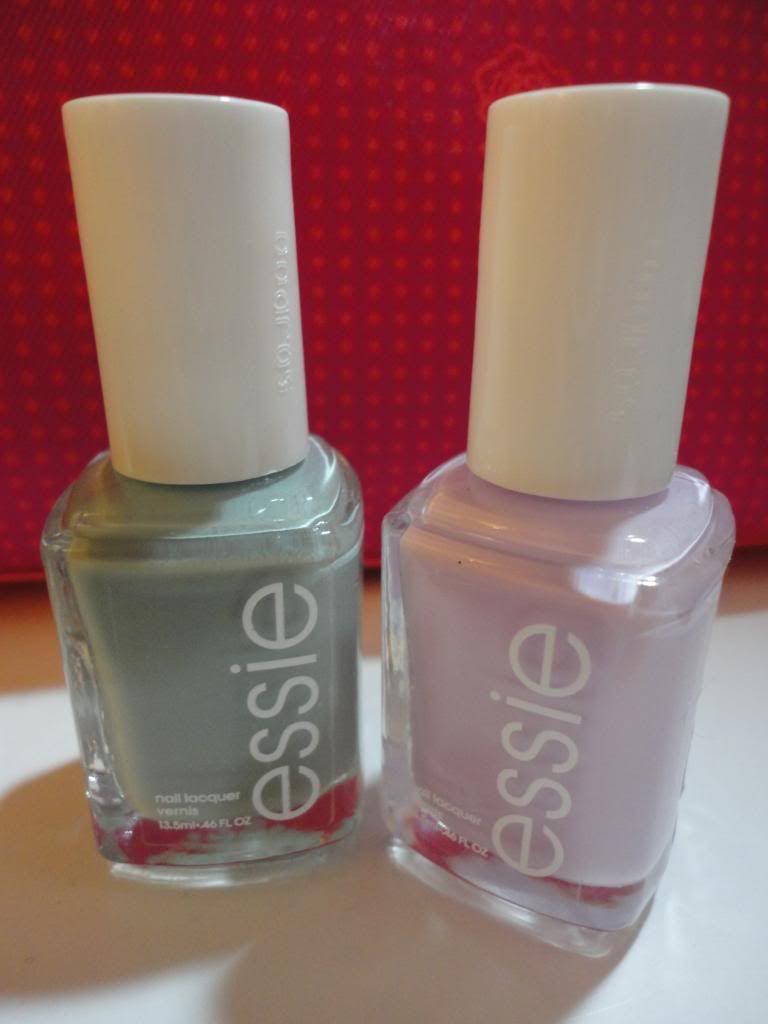 Essie Maximillian Strasse-her and Go Ginza
0.46 fl oz, $8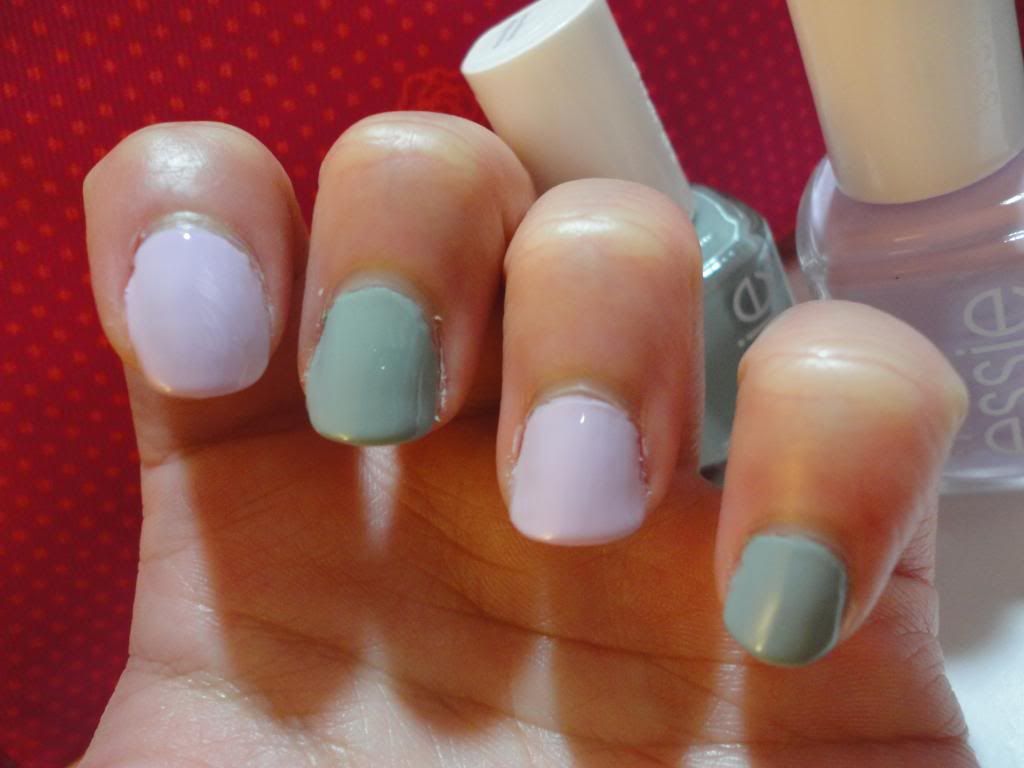 Alternating fingers, two coats
Go Ginza- a lilac pink cream
Maximillian Strasse her- a grayed blue green cream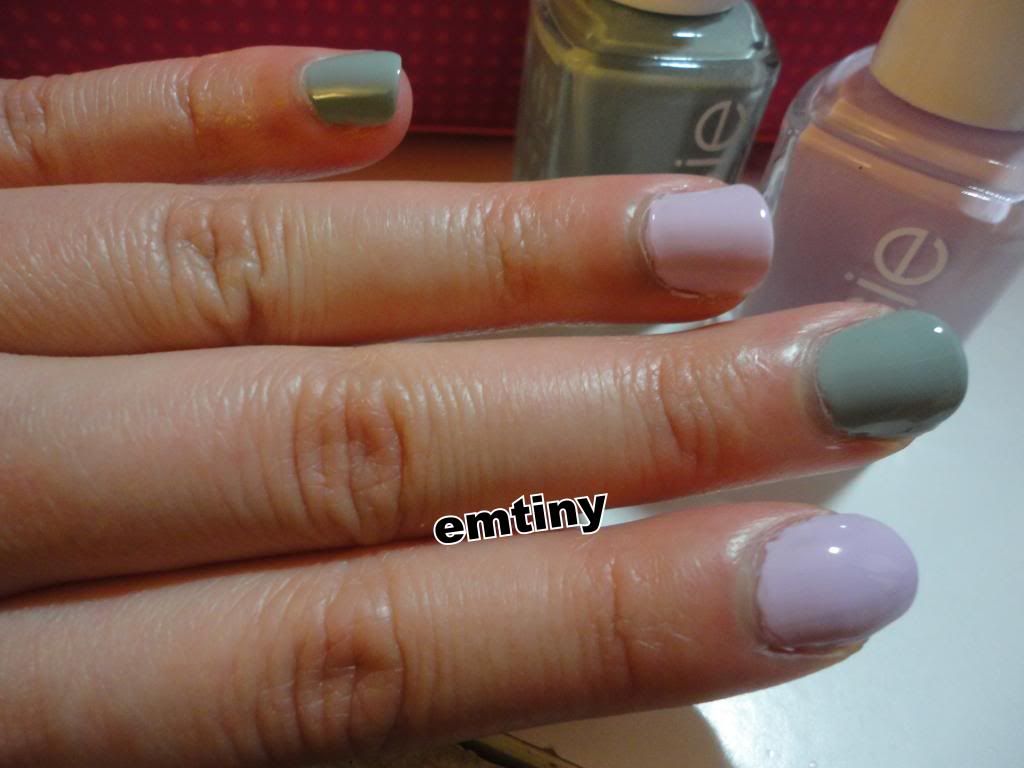 Another shot at it on my nails!
I took these pictures as soon as I purchased them from the store to quickly show you guys what they look like. I have been wearing Go Ginza on my nails these past few days. Both shades are
extremely easy to apply
and
did not streak
very badly. Maximillian Strasseher (MSH) actually could look good enough with one coat, but I applied two coats just to make it even. Go Ginza required at least two coats to look pristine. Both
dried extremely quick
and looks awesome on the nails. Surprisingly, I do not have anything in my nail collection that looks like MSH. It is a really awesome smokey green blue shade! Go Ginza is also a very pretty pink shade and it really fulfilled my pink fix that I have been craving recently. Overall, great set of nail polishes!
I have had Go Ginza on my nails for 3 days now with a top coat and no chipping has occurred yet! yays.
Comparisons
Okay okay, I know what you are thinking...do I actually need any of these? Do I already have it in my collection? I thought of the same thing myself and these shades popped out at me when I first painted MSH on my fingers.
left to right, two coats each:
OPI Thanks a windmillion
Zoya Bevin
Essie MSH
I have to say that they come close, but Essie's MSH still seems lighter and leans more blue. So no dupe here.
In terms of Go Ginza, I tried to match it to another polish I recently bought: Dior Tutu.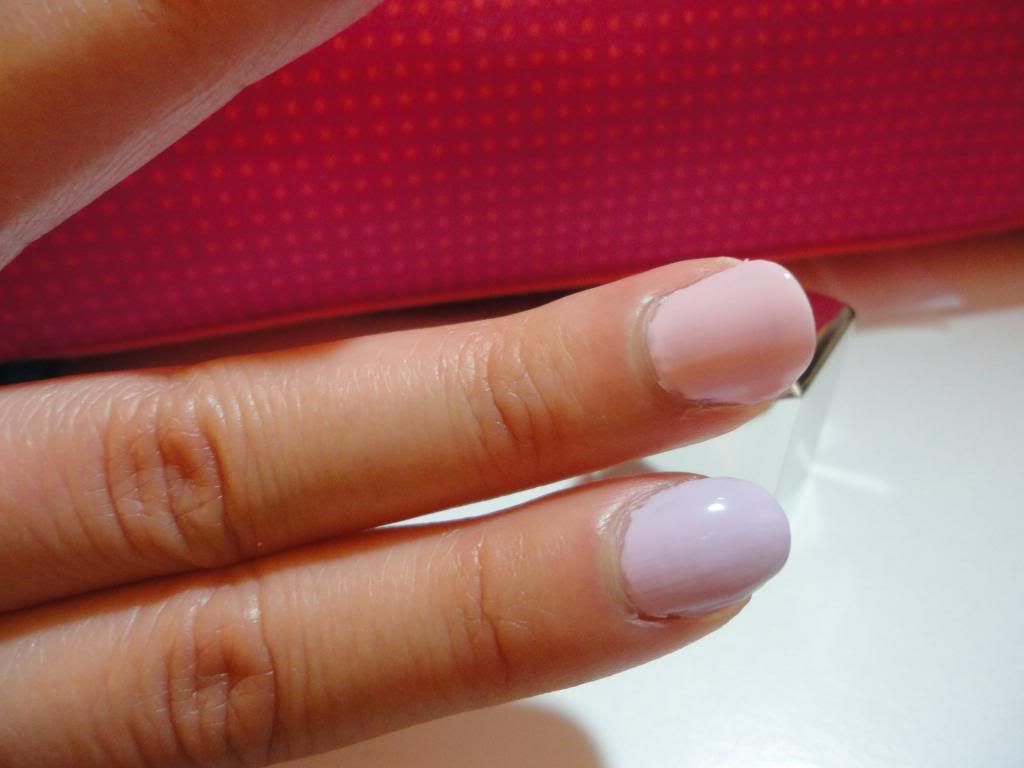 Again, no perfect match, though I must say Go Ginza isn't that unique of a color. I am sure you can find something in your collection.
What are your thoughts on this collection. Has any shade caught your eye?
EM
All products shown here have been paid with my own money and have been given my honest review. Please do not steal material. If you would like to share these images or review, please link and list this blog for reference!