I finally got my MAC Archie's Girl collection items in the mail and at the store. I only got a few items and I was going to share it with you in case you want to still purchase the items that remain in stores or online. I got the brush set, which is already sold out online. I believe it is only sold online so I won't even show that here. The other items I purchased are Flatter Me Pearlmatte, Girl Next Door lipstick, Betty Bright lipstick, and Cream Soda blush. I guess I am a Betty! All the items I purchased were from her. I tend to like lighter and more natural shades so it is no wonder I leaned towards Betty. Anyway, see below for the swatches!
First off: MAC Archie's Girls Flatter Me Pearlmatte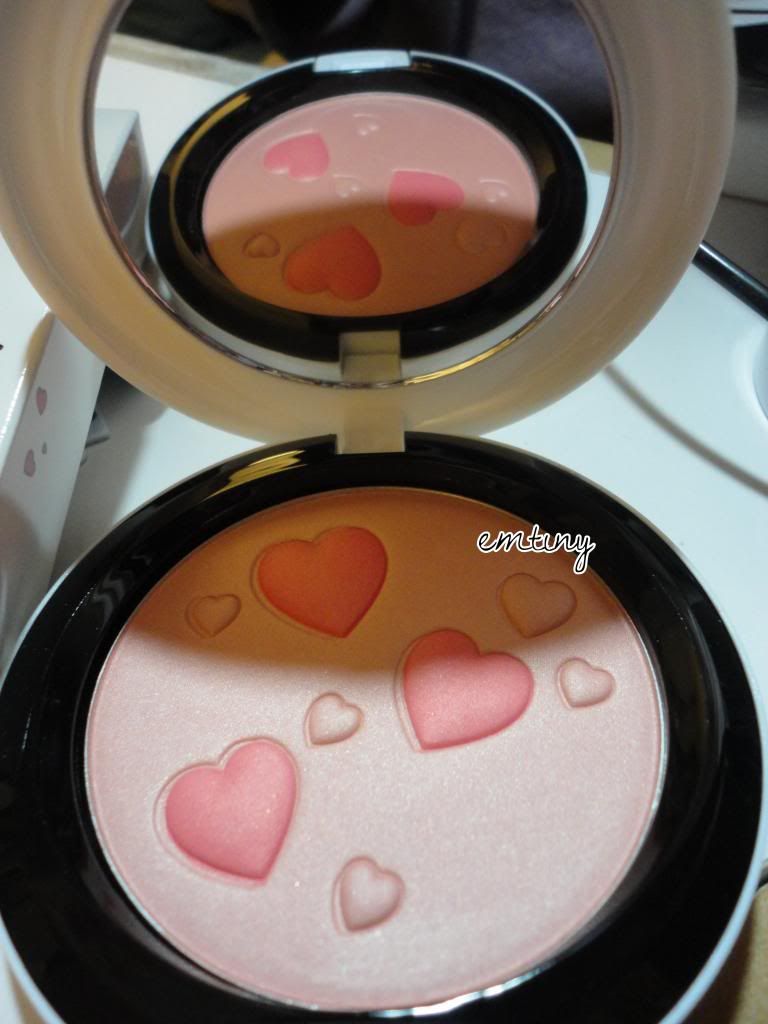 Flatter Me PM comes with a mirror and a coral peach shimmer base. Coral peach base is Shell Pearl Beauty Powder.
The hearts are made of a bright coral blush: Foolish Me powder blush.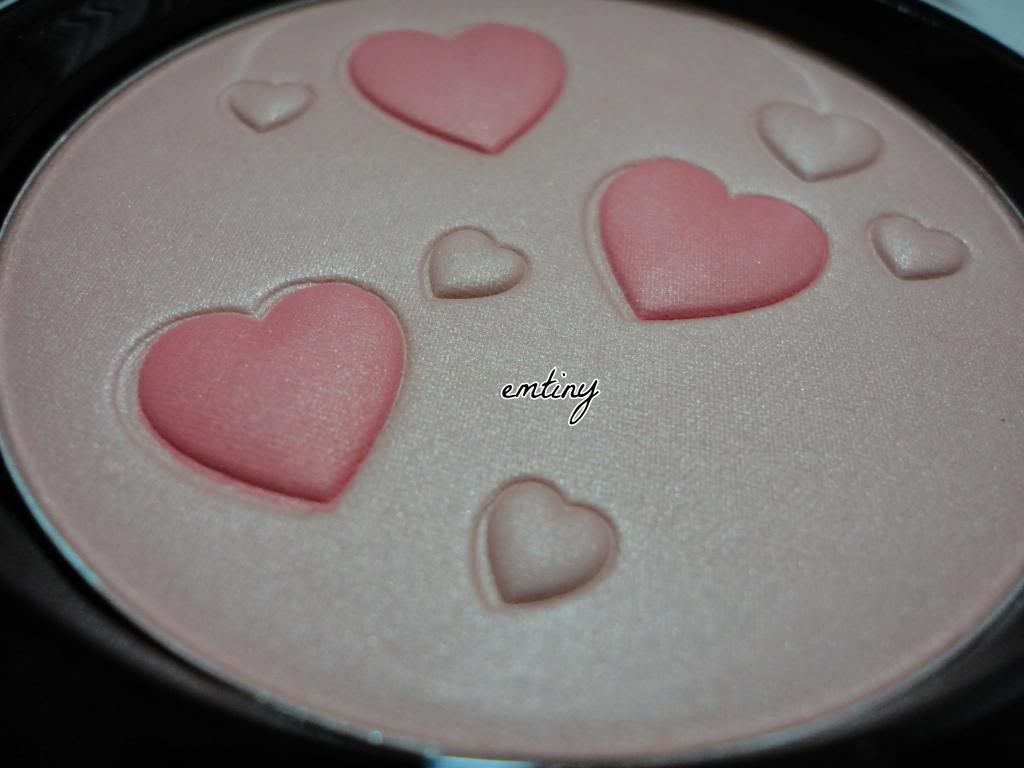 As you can see, there is no obvious glitters. Just a tad bit of sheen to the top.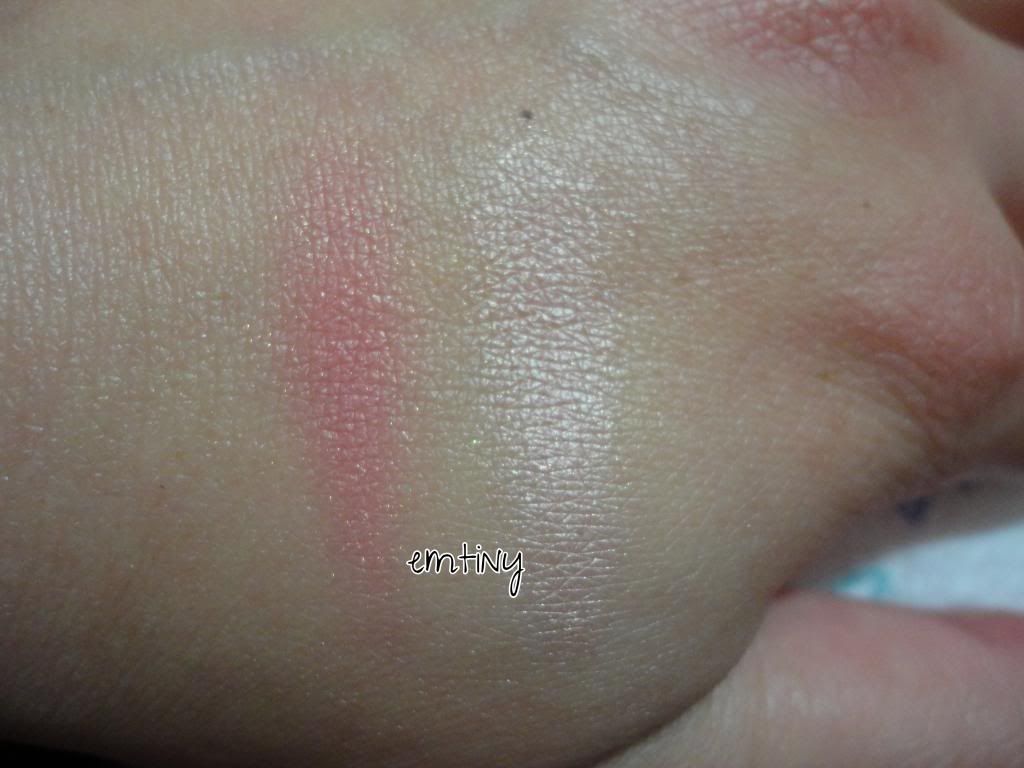 Flatter Me PM
left: the coral hearts blush in Foolish Me
right: shimmery peach base in Shell Pearl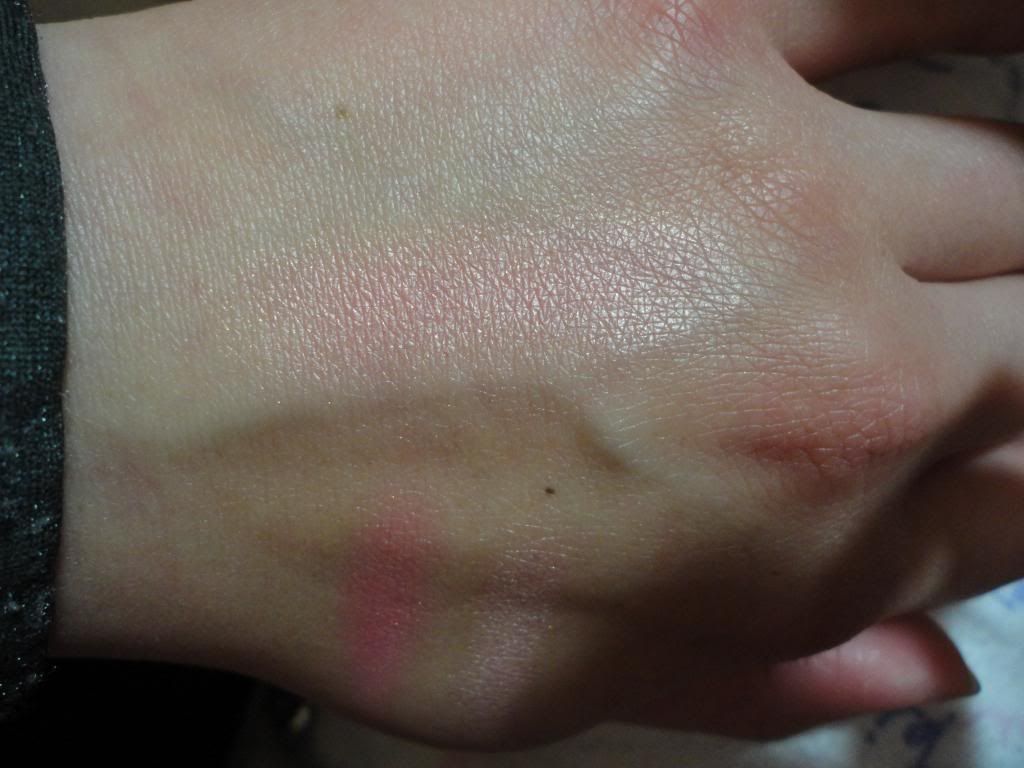 Flatter Me PM
A mix of the two. You can see the two individual shades right below it.
The texture of this is very smooth and soft. The finished mix of the base and hearts look very effortless and gentle. It is a very subtle way of highlighting and giving your cheeks some color.
Next up...Betty Lipsticks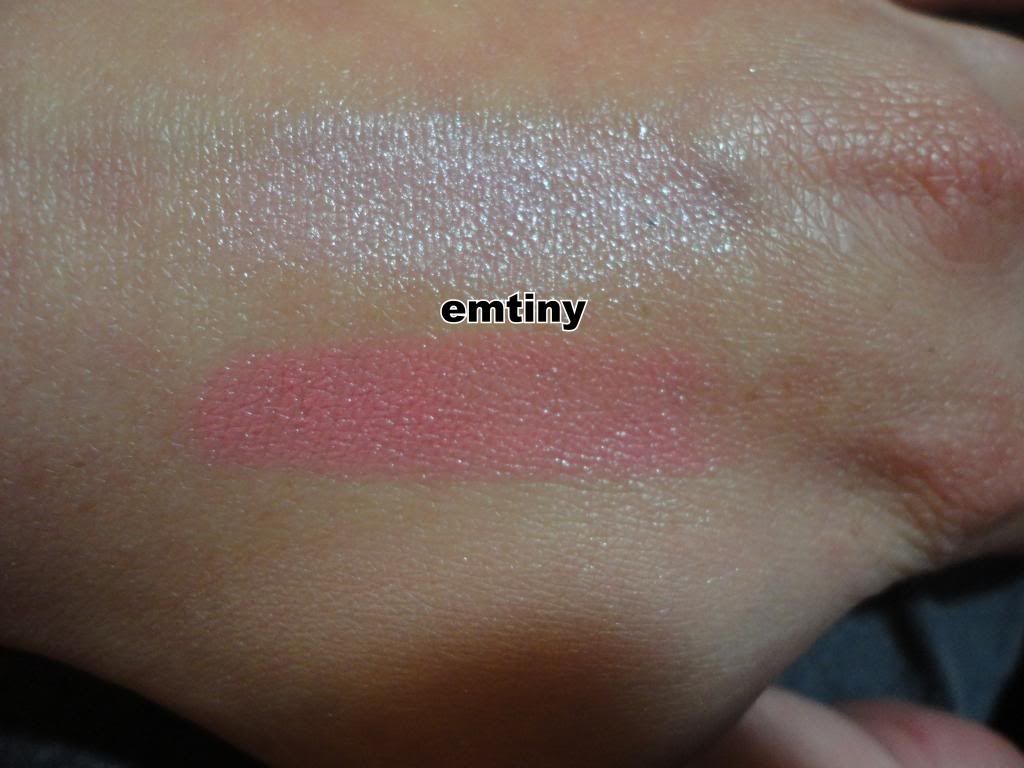 Top: Girl Next Door- a light pink with a frosty finish (lustre)
Bottom: Betty Bright- a bright coral (satin)
Both textures glide on well and showed up on my pigmented lips well. Girl Next Door seems to wash me out a little bit. I am not that dark, NC 30-35 but for some reason the sheen it gives off makes my lips look lighter than it is. Also, when I asked my sister how I looked she said GND made me look like I was cold and my lips changed color. Anyway, this color didn't work for me, but I still really like the shade.
Last, but not least: Cream Soda powder blush
This blush doesn't show up when I swatch it on my hand. I think the color are too similar to my hand to see. This blush is very muted, but on my cheeks it makes a very strong cheekbone. It sculpts it well and also tones down some of my redness.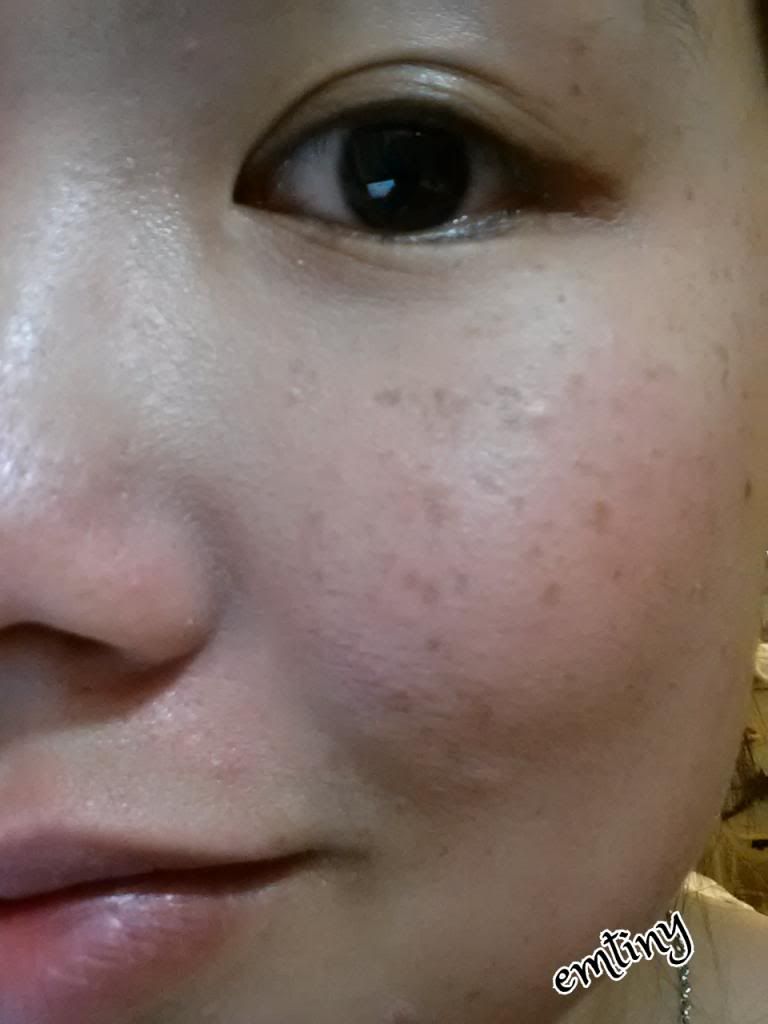 Cream Soda powder blush does make my cheeks pop a little. This did not look chalky on me despite being so light in the pan and blended quite easily. I was pleasantly surprised.
Overall I really like this collection. The hearts and Archie characters really brought me back to the kiddy days of reading Archie comics. I especially love the range of subtle and bright shades. This collection is limited edition, so grab it while it is available. Available at MAC stores, MAC counters at Macy's and Nordstroms.
Did you purchase anything from this collection? What are your thoughts?
EM
All products shown here have been paid with my own money and have been given my honest review. Please do not steal material. If you would like to share these images or review, please link and list this blog for reference!