I finally got to Ulta to pick up a few things, two of which are the OPI Mariah Carey nail polishes in A Butterfly Moment and Pink Yet Lavender. This collection from OPI is very special in that it contains a unique texture nail polish. I did not purchase any of these unique textures because I personally did not like the feel of them. The texture that I am referring to is the liquid sand- a gritty and almost natural rock feeling on your nail. I personally like the shiny and smooth finishes so I won't be reviewing those here. The two you are about to see are very girly and cute! I hope you enjoy these.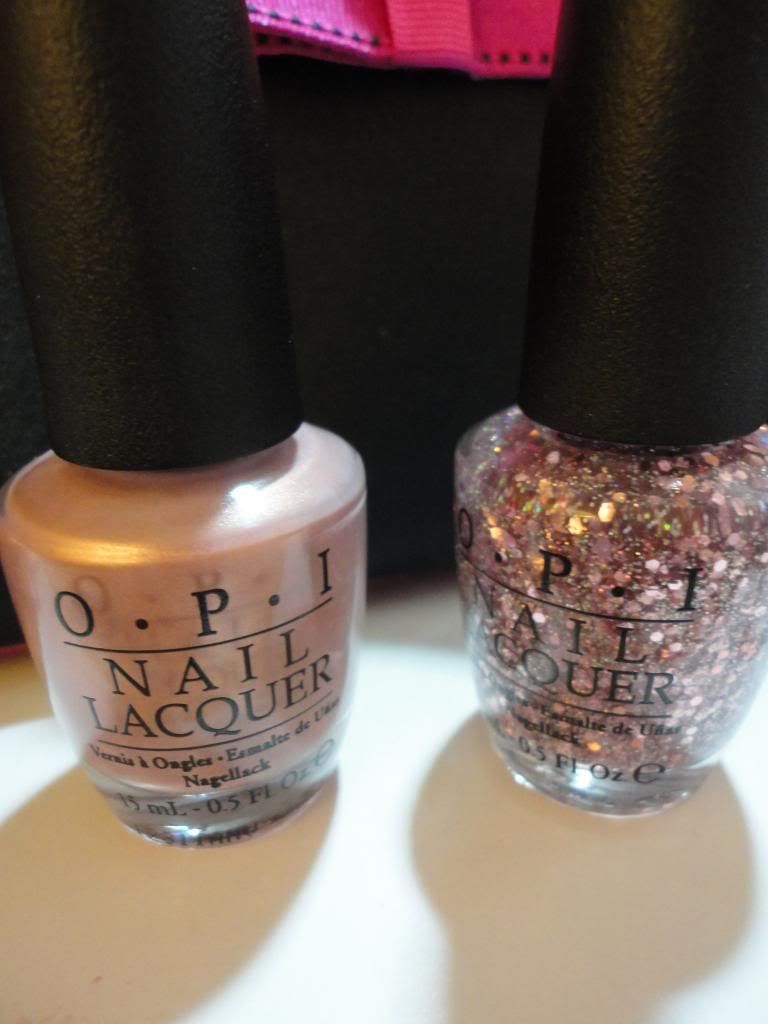 OPI A Butterfly Moment and Pink Yet Lavender, 0.5 fl oz, $9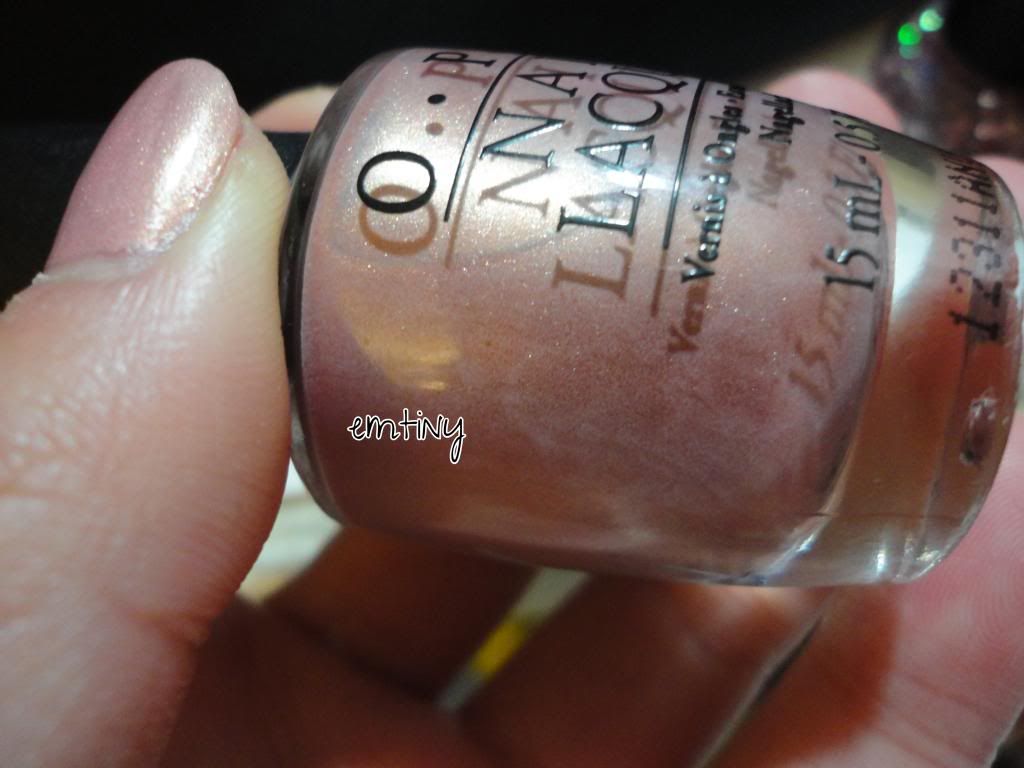 OPI A Butterfly Moment
Closeup so you can see the shimmers that floats in the nail polish
This is a very pinked nude shade. I really like how it looks nude but has a sheen kick to it! Very elegant and simple.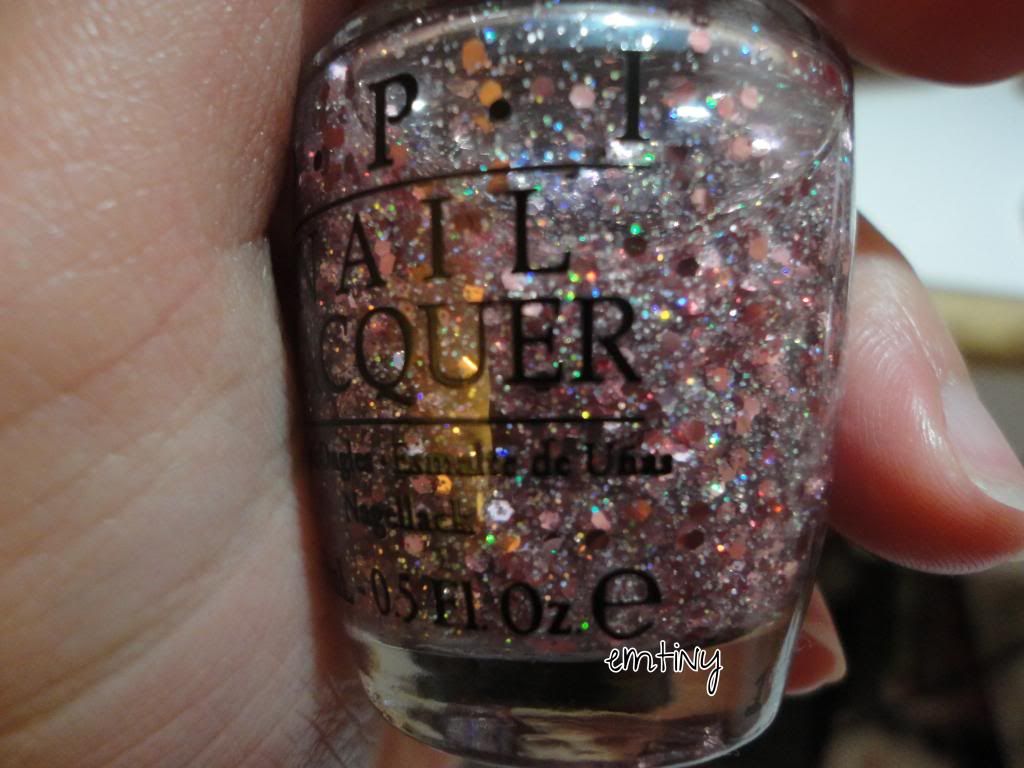 OPI Pink Yet Lavender
Closeup so you can see the hexagon rose gold glitters and the multi-shimmers
I really like the rose gold glitters! The multi-colored shimmers help with the spaced out rose gold glitters.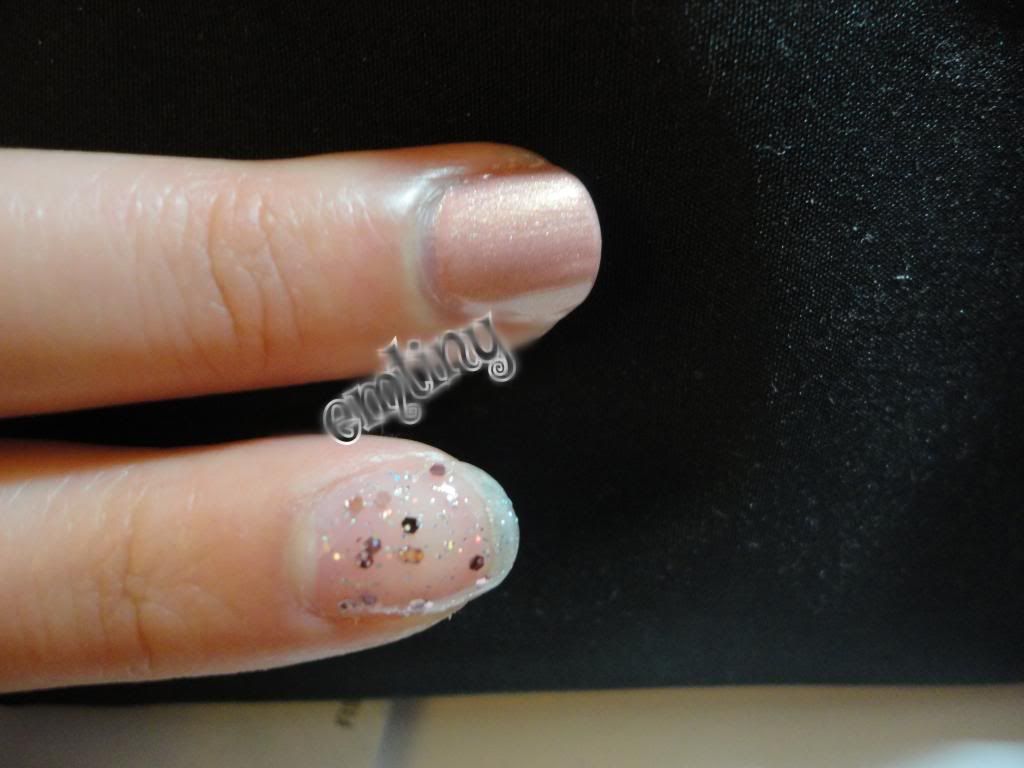 Top: A Butterfly Moment, Bottom: Pink Yet Lavender
Two coats of each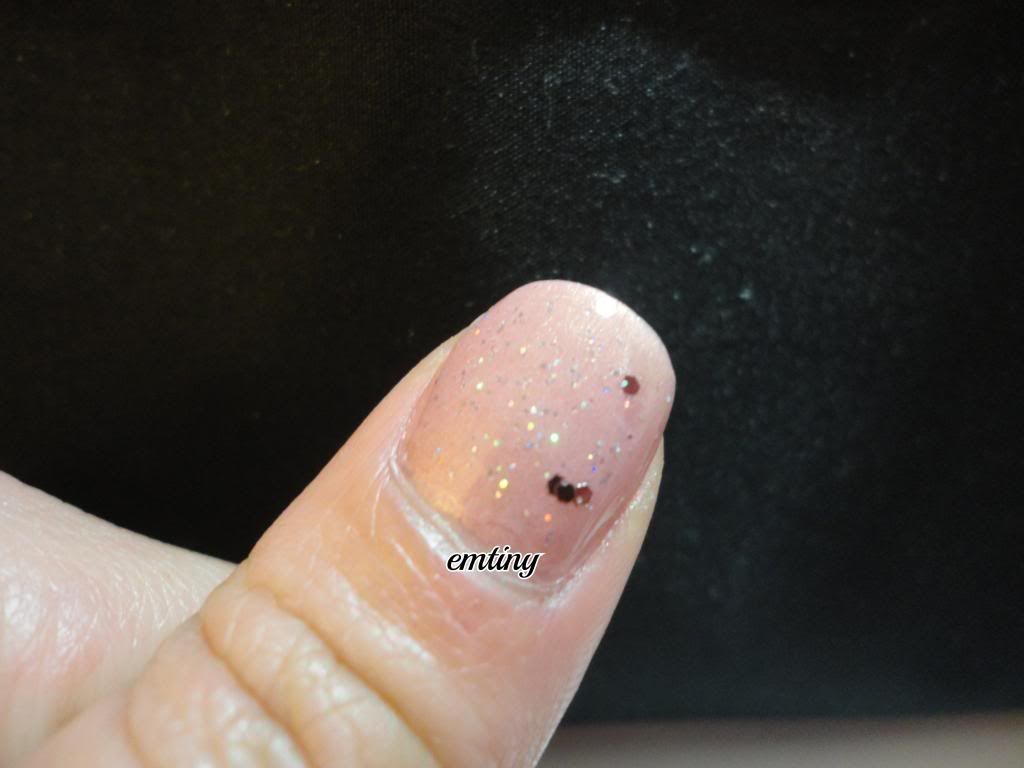 A mix of both: two coats of ABM and one coat of PYL on top
I personally love the combination of these two polishes. It creates a very subtle look but with a shimmering effect. It is very classy but outstand-ish.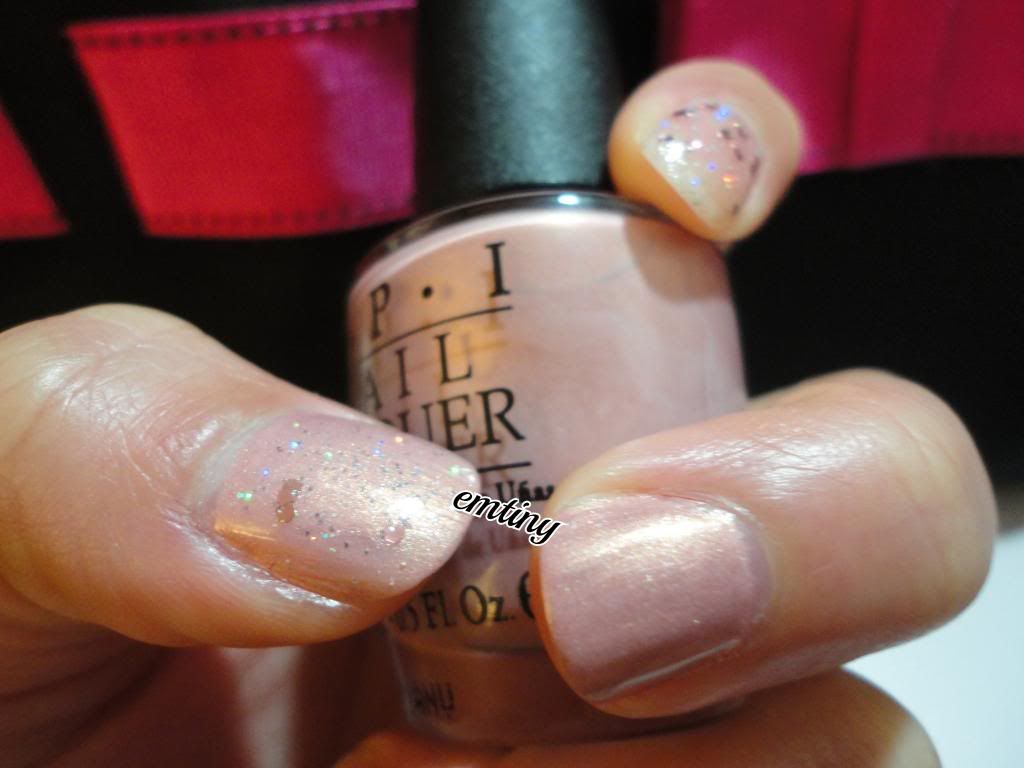 So right off the bat, I knew Pink Yet Lavender looked familar. Sure enough, as soon as I brought it home I realized why. It looks identical to Wet n Wild's Jewelry Heist! I am swatching it below for you to see.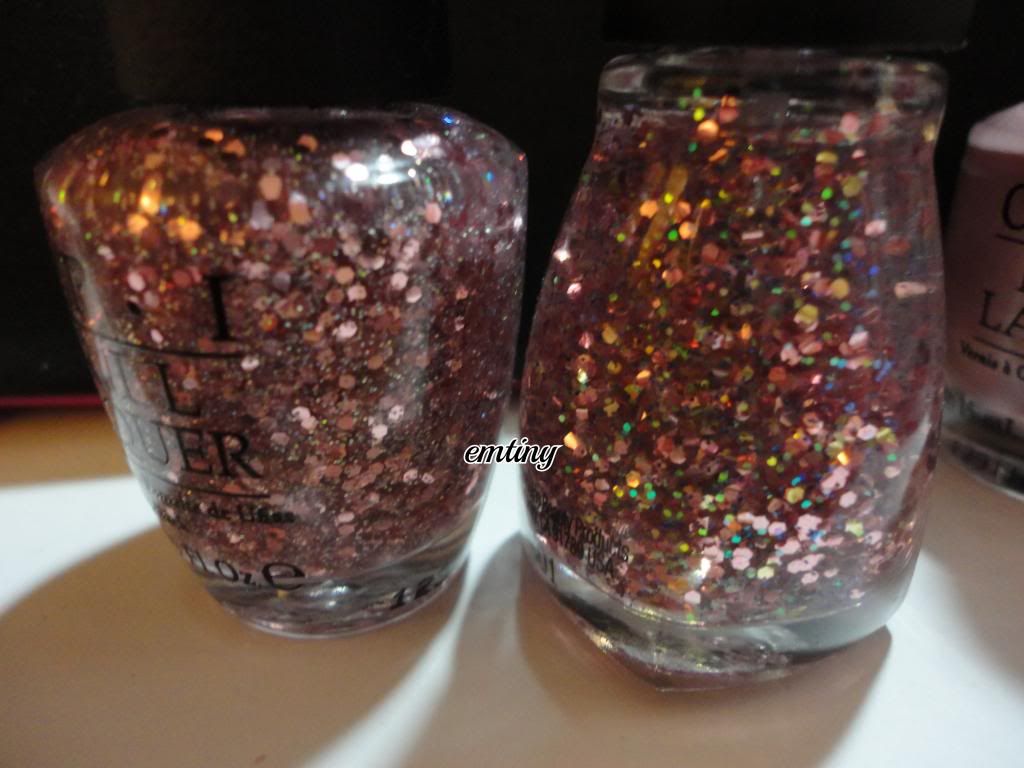 OPI PYL and WnW JH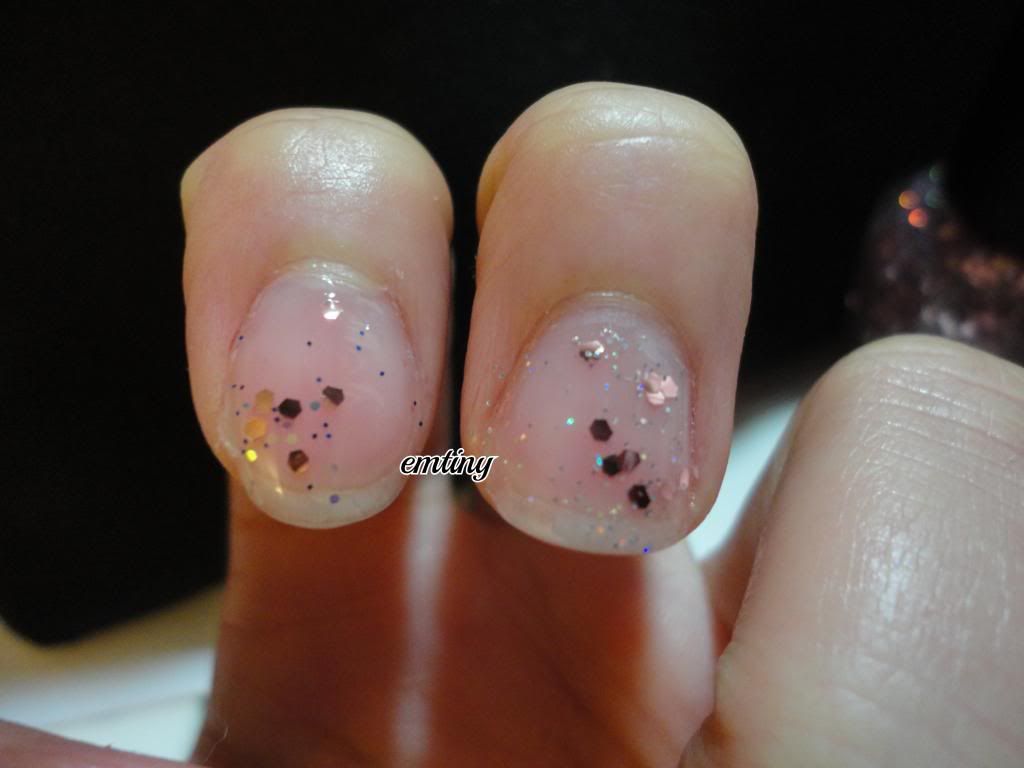 Can you tell which is which? The one on the left (index) is Wnw and the one on the right is OPI PYL
There is only a slight difference in the polish. Both have the rose gold hexagon glitter, but WnW has the lapis blue small glitters whereas OPI has a multi-colored glitters. It really doesn't make a big difference especially since you will be wearing these over some sort of base color anyway. However, if prices are the same I would probably go with OPI PYL because I like the multi-color shimmer it gives off. Because WnW's nail polish only costs $1.99, a fraction of the price of $9...I have to say I would pick WnW. Both polishes have a good texture, staying power, and dry time.
Application: OPI has a wide brush but not as wide as the Dior brushes or WnW polishes. The application was easy and quick. The thicker brush allows for more application and less time. Yet the brush head was easy to navigate to paint inside the lines. The polishes were very smooth and easy to apply. It was thick, but dried within a few seconds.
Dry time: Within 30 seconds.
Staying power: A manicure with both nail polishes lasted 5 days with minor tip wear, without a top coat. I used the Pink Yet Lavender as my top coat. With an additional top coat, I think it can last 5 days with no wear.
Overall:
I really love these two nail polishes. The colors are amazing and last a while. I love the elegant look of the pink nude with sheen! I am bummed that Pink Yet Lavender was so identical to WnW Jewelry Heist! Because that, I don't think PYL is a must have, especially if you have WnW Jewelry Heist. Even if you don't have WnW's JH, go purchase that one instead because it costs a fraction of the price!
What are your thoughts of this collection? Any of the colors interest you?
EM
All products shown here have been paid with my own money and have been given my honest review. Please do not steal material. If you would like to share these images or review, please link and list this blog for reference!