I love this time of the year when companies come out with collections that correspond to a fashion show. The ideas are always so fresh and new and I love seeing all the possibilities in make up. A few days ago, I saw Maybelline's Color Goes Electric Spring 2013 collection and picked up a few things immediately. I knew they wouldn't be there for long so I had to grab it when I get the chance. I grabbed two nail polishes (Ruby Rhinestones and Cocktail Dress reviewed
here
) and a blush and lipgloss. I will review the Coral Burst blush and Striking Peach Color Sensational lipgloss here.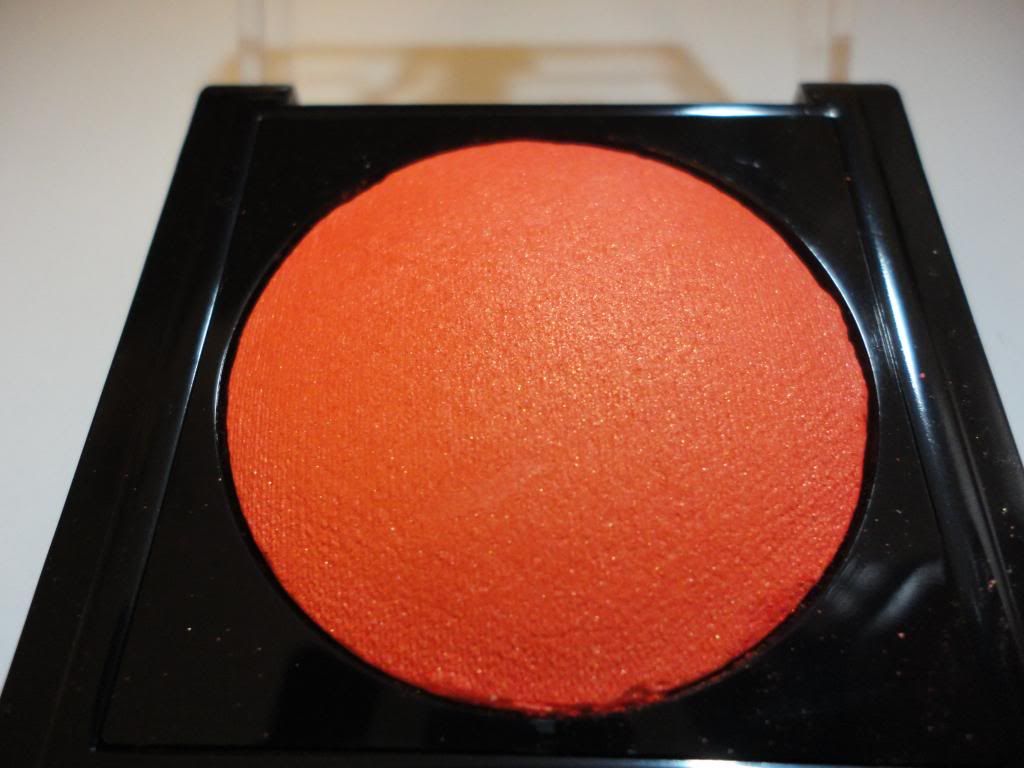 Maybelline Coral Burst blush, 2.5g, $6.99
Coral Burst is an EXTREMELY bright orange coral shade and I LOVE it. On first look in the pan it is neon orange and so intimidating. I swatched it but it still seemed just as pigmented. As I sheered it out, I can see a beautiful coral with a golden sheen. You don't need much of this product so any sheen it may carry will not look overwhelming on your cheeks. If anything, I would say this has a satin finish.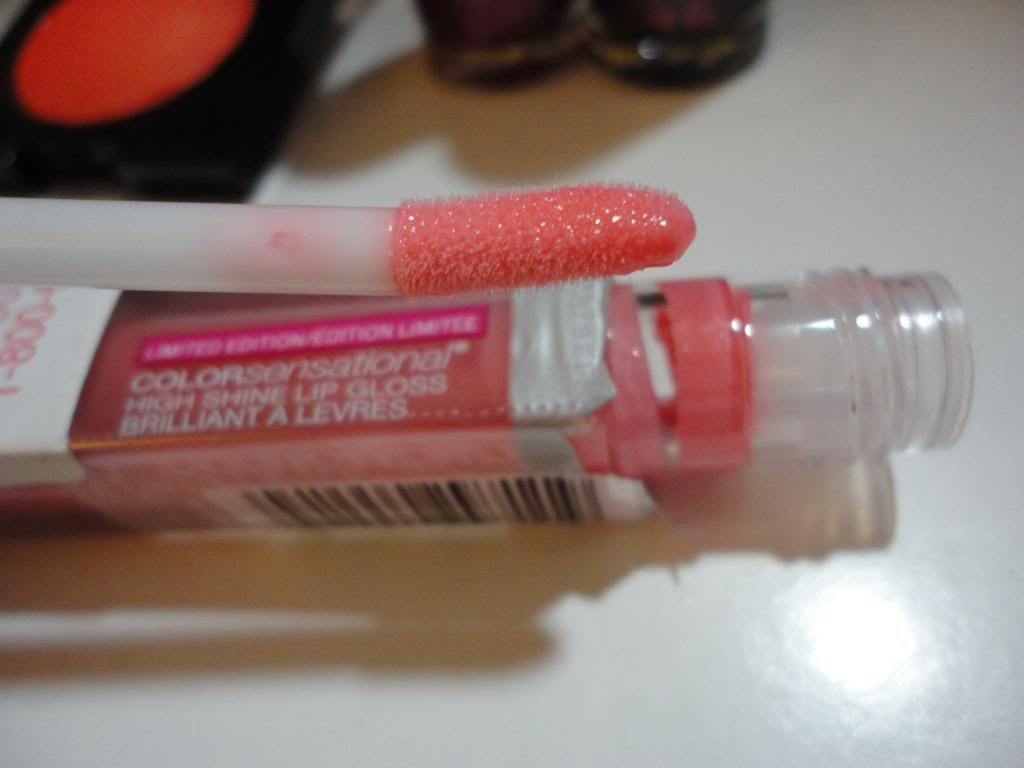 Maybelline Striking Peach lipgloss, .17 fl oz, $7.49
Striking Peach is a glossy peach shade with small hints of glitter. On your lips, it doesn't look glittery. In fact, all it did was give my lips a plumped and hydrated look. I feel the texture a little bit. It isn't a rough sand paper feeling when I rub my lips together, but I do feel like there is something there. It doesn't bother me one bit. I like how the color is sheer but enough to bring a hint of color to my pigmented lips. The scent smells nice...like a juicy bubblegum.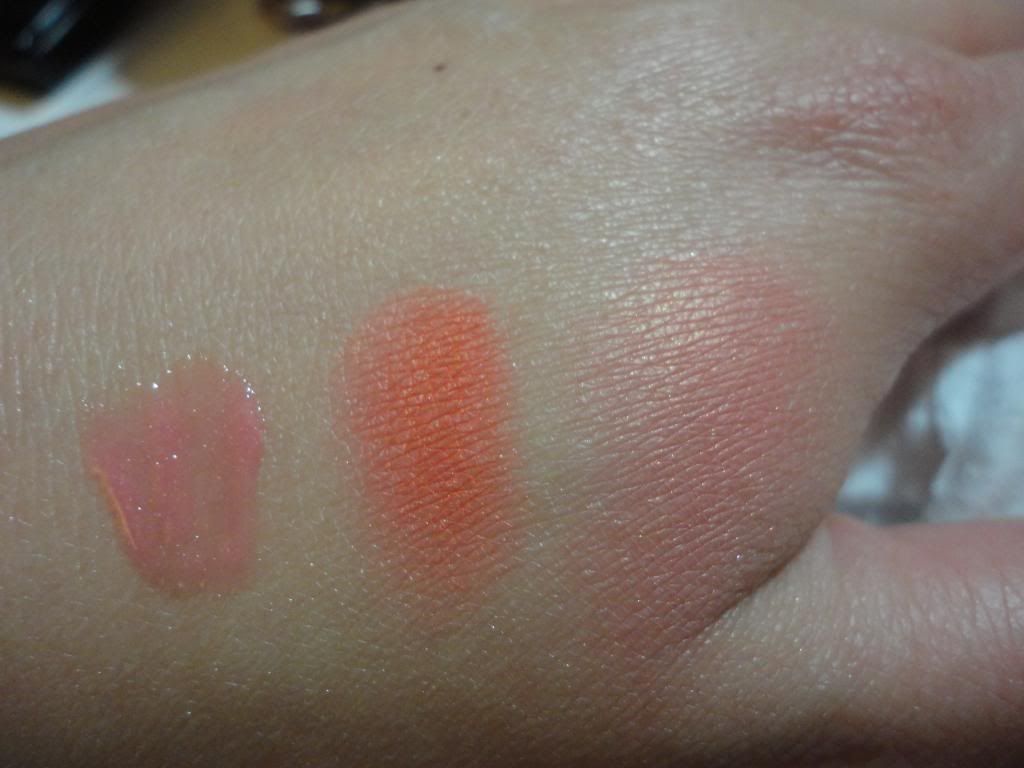 left to right: Striking Peach, Coral Burst, Coral Burst blended
Overall, both products are loved by me. Coral Burst is the most pigmented and bright orange blush I have ever owned, but it is so beautiful when blended out. Striking peach is easily dupeable, but I do like the texture and look it provides my lips. The blush lasted 8 hours on my cheeks and the lipgloss lasted about 2 hours.
Have you seen these items at your store? If so, are you picking up any of these limited edition pieces?
EM
All products shown here have been paid with my own money and have been given my honest review. Please do not steal material. If you would like to share these images or review, please link and list this blog for reference!