I finally found the "new" Revlon Lip Butters at my local Target today. I have been hunting them down for months every since I saw bloggers post about them. I purchased two of the four shades that are new for 2013. The two I purchased was Juicy Papaya and Pink Lemonade. I purchased them based on the color I saw in the tube.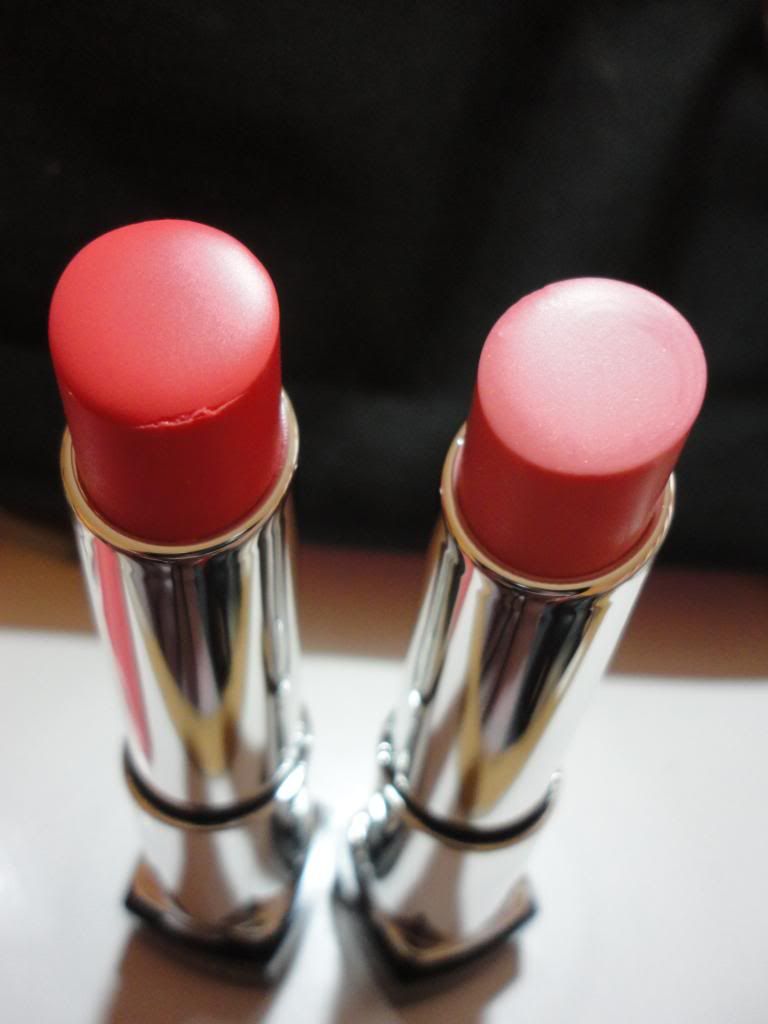 revlon lip butter in Juicy Papaya and Pink Lemonade, $6.49, Target
Like other Revlon lip butters, these two are moisturizing and glides easily on the lips. However, these are not as pigmented as the other lip butters. The original ones has great pigmentation, which is what sets them apart from other colored lip balms such as L'Oreal's Color Riche or Maybelline's Baby lips.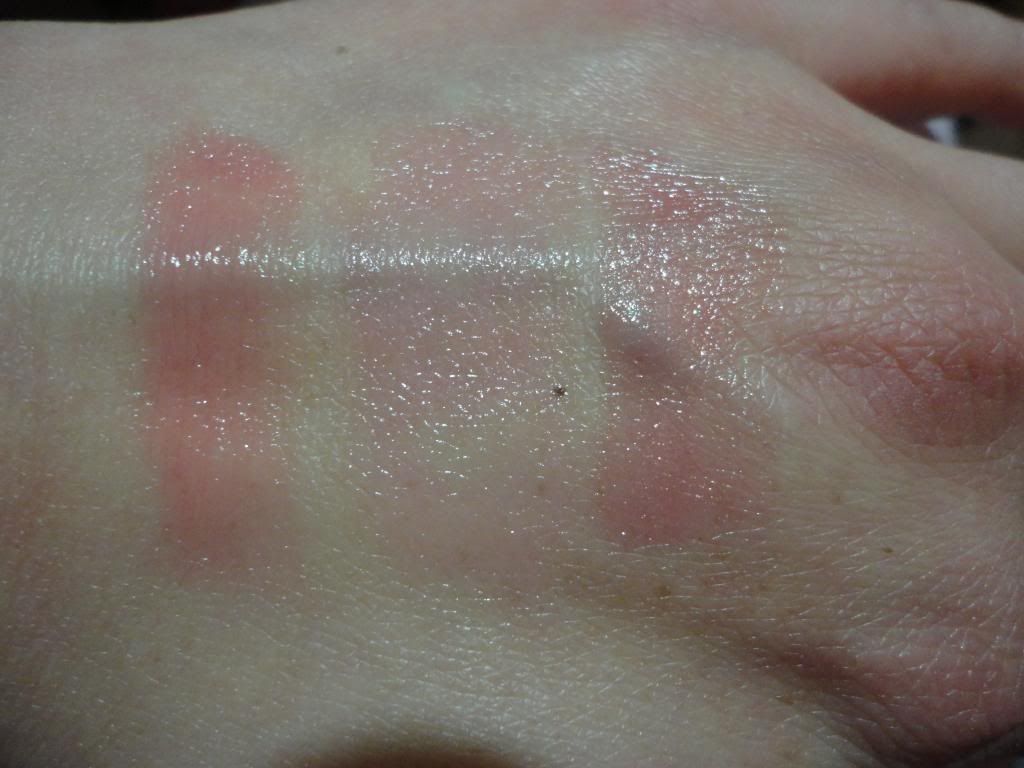 revlon lip butter in Juicy Papaya and Pink Lemonade, Peach Parfait (left to right)
I purposely put Peach Parfait in the swatch above because that is the lightest shade I own from the lip butters line. These two seem to be even lighter than that. Pink Lemonade was the lightest of all whereas Juicy Papaya is comparable to the pigmentation of Peach Parfait. That is too bad because Pink Lemonade is such a pretty color in the tube! On my pigmented lips, Pink Lemonade is just a glossy balm. Juicy Papaya on my lips does make it more red with a shine. I really like the natural look of these two shades. They weren't the pigmentation I expected, but still a nice collection to my lip butters!
What are your thoughts on Revlon Lip Butters? Would you be added these to your collection?
EM
All products shown here have been paid with my own money and have been given my honest review. Please do not steal material. If you would like to share these images or review, please link and list this blog for reference!