Sephora sent me an email the other day about a new product from YSL. YSL recently released a new mascara called Babydoll. This mascara is supposed to volumize, separate and hold your curls! That all sounds very awesome. One of the main problems I have with volumizing mascaras is that they clump like crazy. This one not only separates your lashes, but is supposed to also not smudge or flake for 24 hours. That's way longer than I need my mascara to last. Anyway, I
bought
it because I was very intrigued by the features of this mascara. See below for my review and my lashes :)
All products shown here have been paid with my own money and have been given my honest review.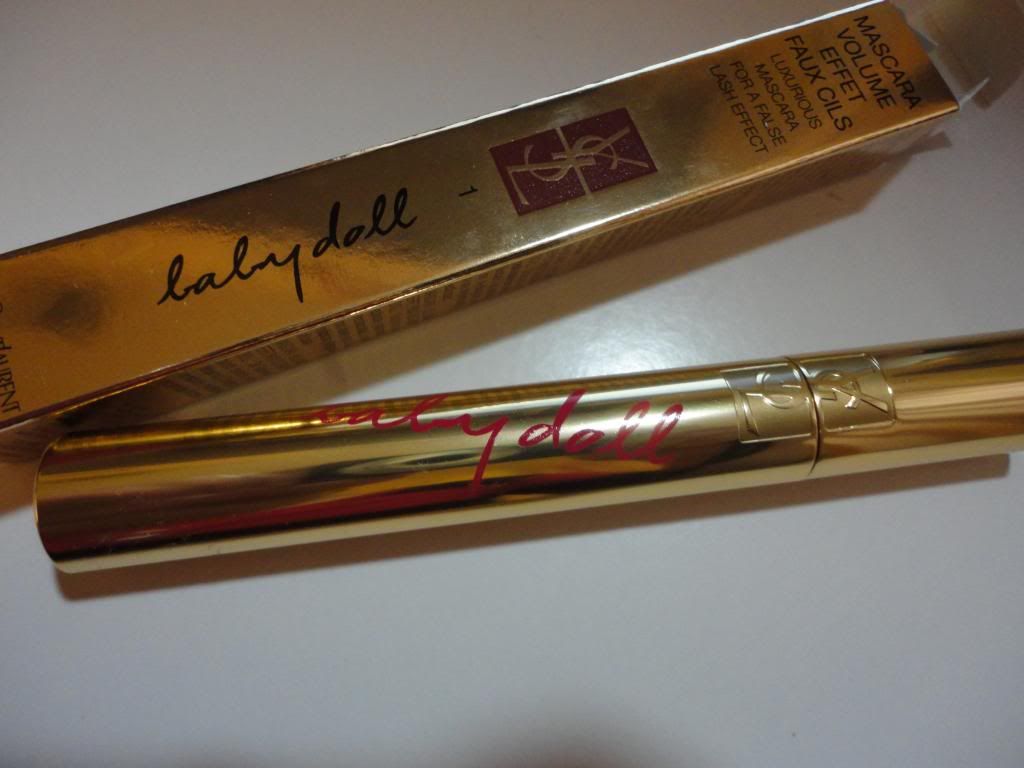 YSL Babydoll Mascara, $30, sephora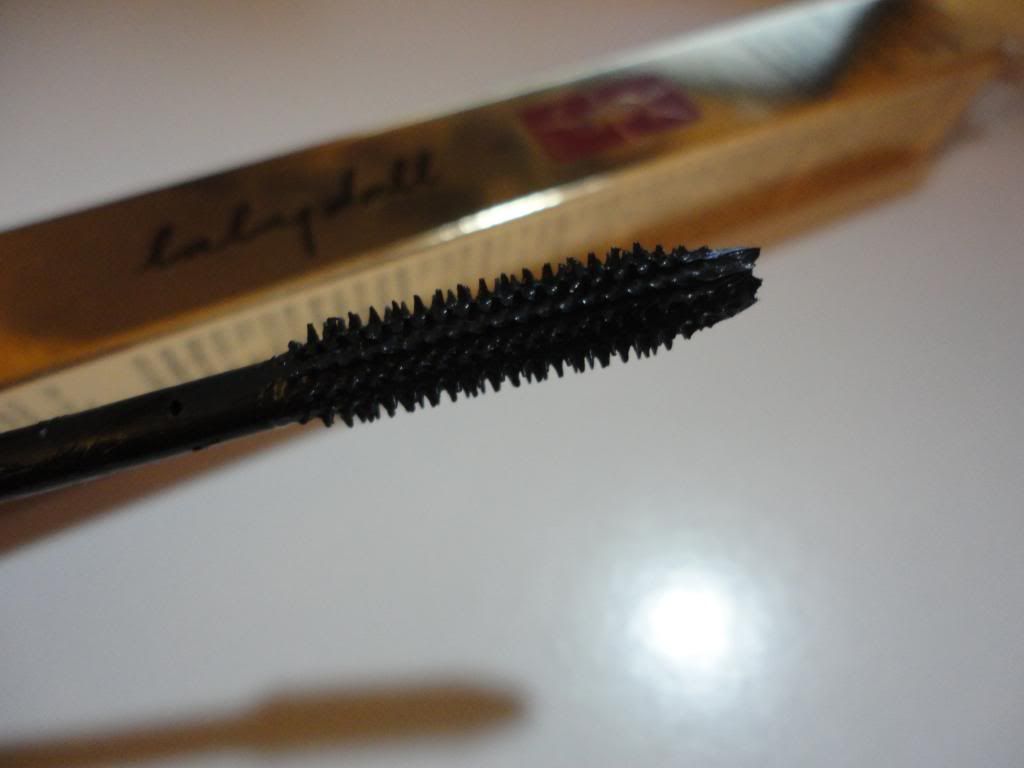 YSL Babydoll mascara brush
As you can see the bristles are very short and abundant. It will coat all your lashes and also volumize well. The brush was easy to use and did not poke my eyes out as I had experienced with other mascaras. This one applied easily, did not clump, and also curled my lashes well.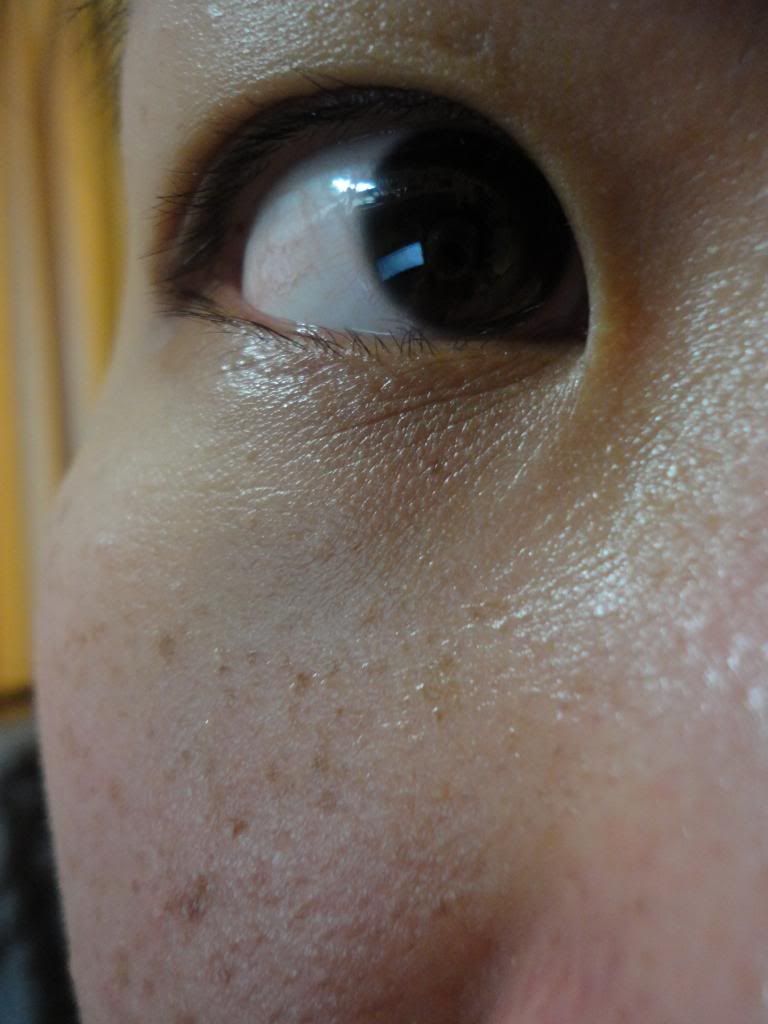 A look at my bare (non-existent) eyelashes
And then...
voile!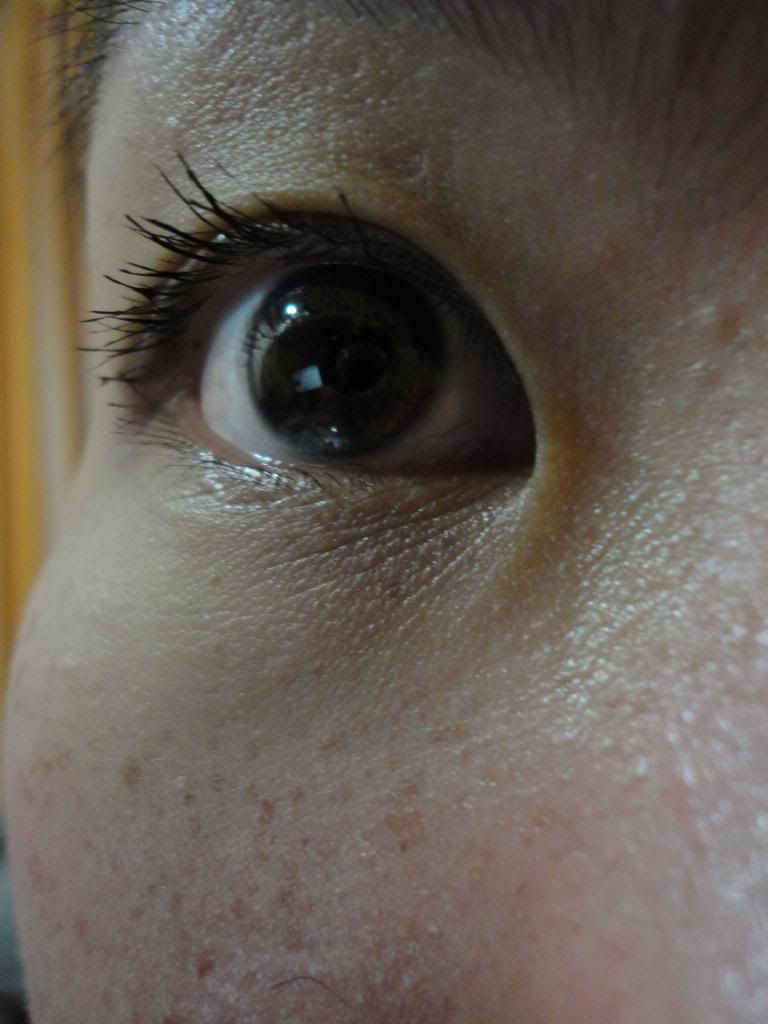 One coat of YSL Babydoll mascara
Okay, you have got to admit this is amazing stuff, right? Just look at how long and separated the lashes are! They are definitely volumized because you can actually see it now, but wow that curl! This was only one coat, imagine a second coat? Anyway, this application was super easy and did not smudge or flake on me, for the whole day. Awesomeeeeee.
Because I want to push things to the limit, I tried not curling my lashes first and applying this mascara on bare lashes. I have very straight lashes that point downwards (sound familiar my fellow Asian girls?) Well, imagine my surprise when my lashes looked like my curled lashes with just one coat of mascara. I was sitting there thinking wow, they look the same. So there you have it, curled or not curled, this mascara helped my lashes become separated, volumized, and curl/stay curled. Though it did not advertise to lengthen your lashes, I believe it has done so with mine. Of course, every mascara works differently on different people so I would give this a try. I hope it works wonders on you as it did for me!
Overall: AMAZING mascara. If it were cheaper, I would buy this mascara every time I ran out. It gives me the false lash look without being overly crazy dramatic. It is easy to manage and easy to apply. What's not to love?
What are your thoughts? Have you tried YSL Babydoll mascara?
EM
All products shown here have been paid with my own money and have been given my honest review. Please do not steal material. If you would like to share these images or review, please link and list this blog for reference!