Covergirl came out with a new lipstick lip balm combination called the Smoochies. Smoochies come in a few colors and are all with a clear cap and colorful twist bottom. The product seems sturdy and great for the summer.
Covergirl Smoochies in Smooch, 4g/.14oz, $4.99
Smooch is a mauve pink with glitters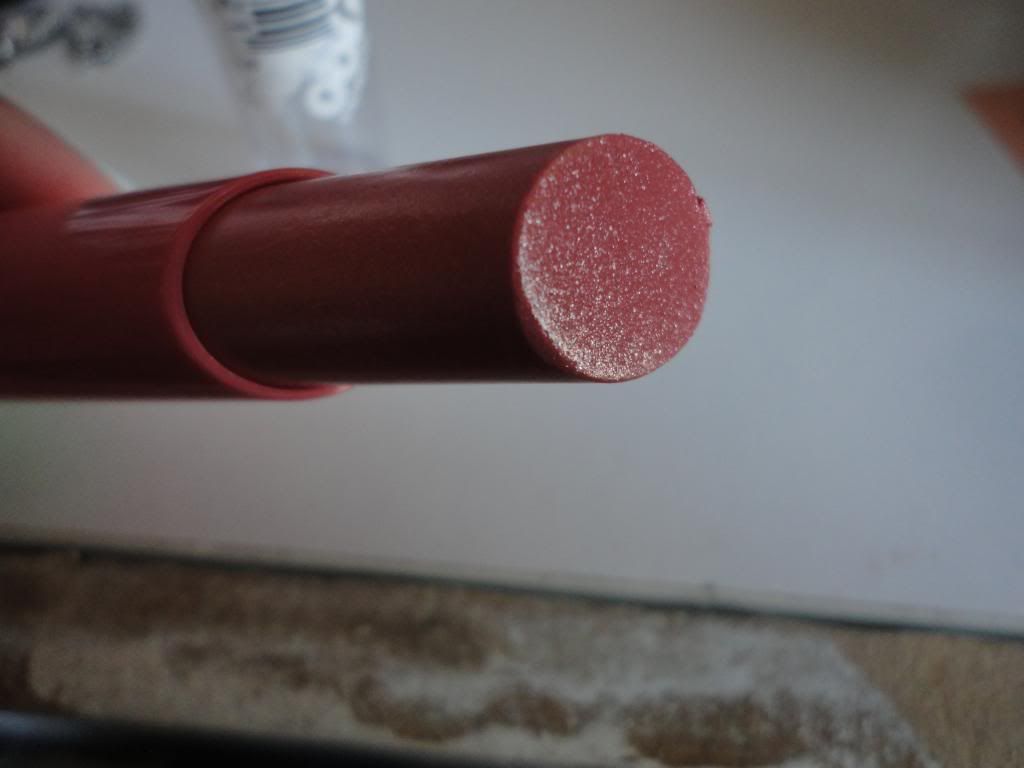 The mauve color shows up well on my pigmented lips, but so does the glitters. It isn't just fine shimmer, but rather full on glitter. The product has nice payoff and the texture between my lips did not feel gritty. The lipstick balm had a soft fruity scent with heavy lipstick scent. Both of which disappear quickly after application.
I really like the low price point and that the product does moisturize the lips. However, the glitter is a no-no for me. It isn't just sheen or shimmer, which can easily be forgiven. Full on glitter is a big problem for me as it eventually migrates to different parts of my face or stays on my lips well after the lipstick balm is gone. With just glitter on my lips, it rubs against the lips and makes it uncomfortable. Also, in pictures as well as in real life, such random glitter particles really looks odd in my opinion.
Overall, I enjoy the price, feel, and color payoff of this product. If only they can get rid of the glitters! If you don't mind glitter on your lips, then go for this one. If you are like me and hate random glitters on your face or randomly showing up on your lips, then I would skip.
What are your thoughts?
EM
All products shown here have been paid with my own money and have been given my honest review. Please do not steal material. If you would like to share these images or review, please link and list this blog for reference!