Everyone and their mothers seem to be making these lip pencil/crayons/markers etc. products and I can see why. The idea of a pencil/crayon/marker indicates an easy way to apply color. In fact, they were so easy you used to use them as a kid on papers, white boards, walls?? Now you can use it on your lips. This idea carries over as a convenient way for someone to throw in their purse and apply without having to fuss over it too much. The twist up feature on some of these lip pen products also makes it easier to obtain more product on the go.
Dior has recently jumped onto this trend with their new Jelly Pens. Jelly pens are like all the other lip pen/pencils/crayons out there in that there is a easy to remove cap and a twist up. The product itself is tinted and is meant for color purposes, though a lot of brands claim moisturizing capabilities as well. Let's take a look at one of three colors: Gaia.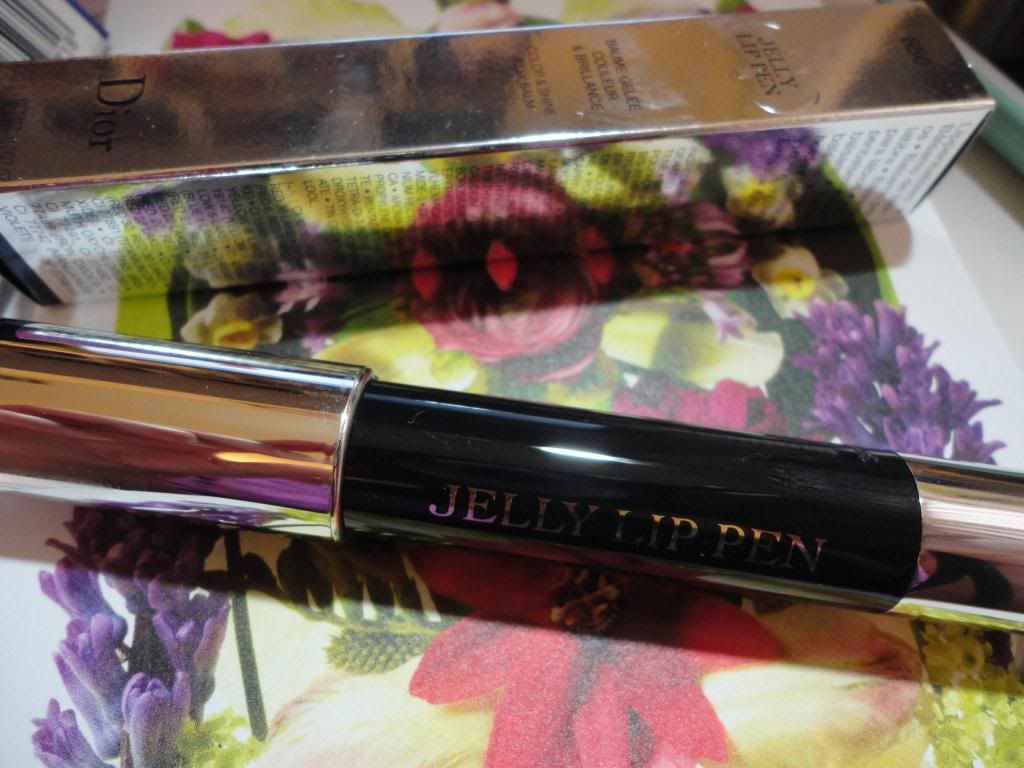 Dior Jelly Pen in Gaia, $26
The tip of the Jelly pen looks exactly like a jumbo crayon!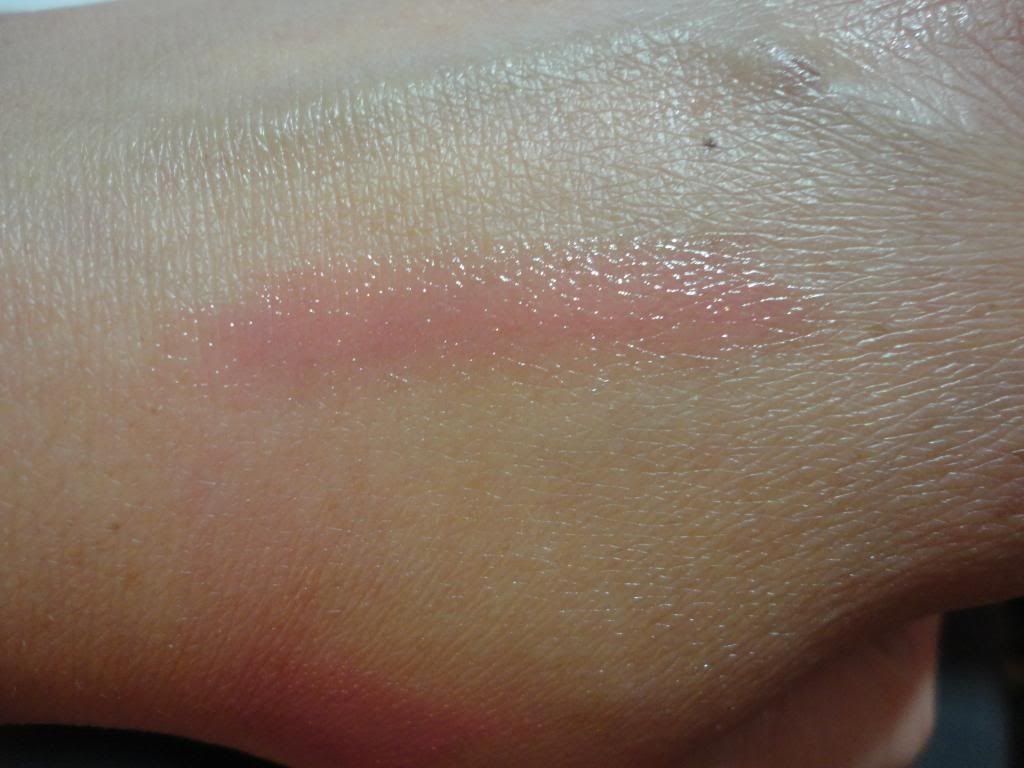 A few swipes of Gaia
Gaia is a light peachy pink shade. It is very sheer, but has sheen particles.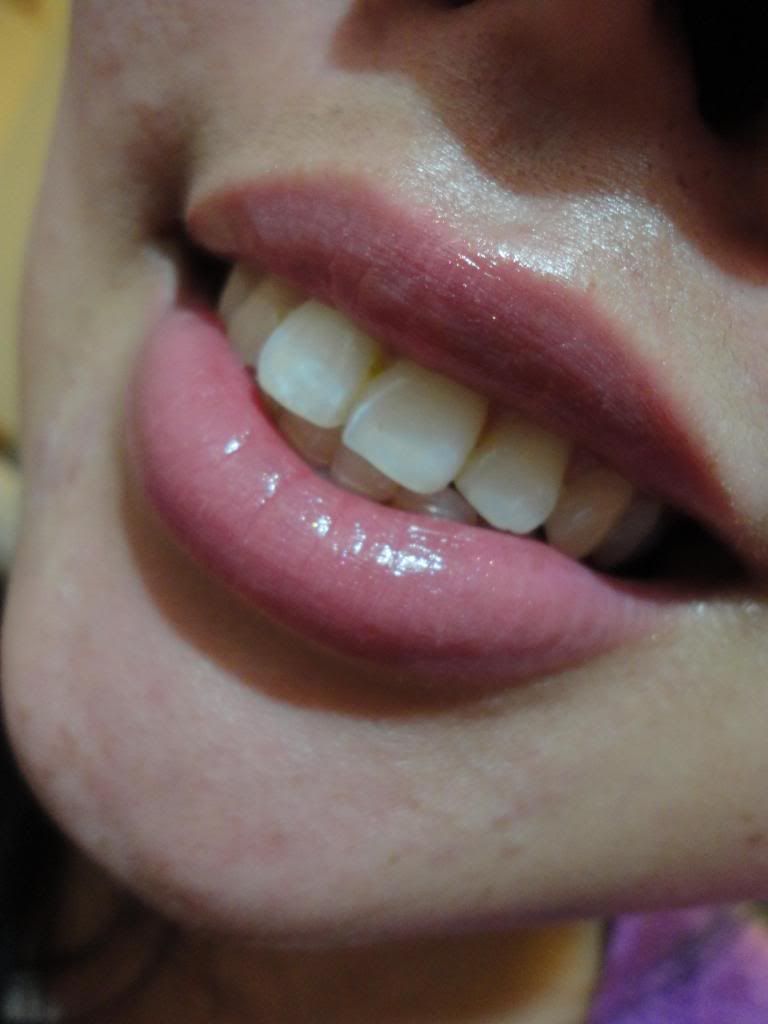 Dior Jelly Pen in Gaia
It gives it a nice and natural pink tint to my lips!
Application/texture: It is extremely easy to glide on. Once on the lips, I can feel light gritty textures when I press them together. It doesn't hurt or bother me, but it isn't completely smooth. A lot of this is because there are these "sheen" particles that are present in this product. You can't see it very clearly, but when you wipe your lips of this product those sheen particles get left behind.
Scent: I detected no scent.
Staying power: The color is very sheer to begin with but the product stayed for about 2 hours on my lips. There is no staining.
Overall:
I like the convenience of this product and the natural color it gives. However, with all the other lip pens, pencils, crayons, markers etc. out there, I feel like I don't need another one. This claims it is "jelly" but I really don't see what is so different with this product versus the
Soap and Glory gloss stick
or the Clinique Chubby Sticks. I think with a higher price point I really have to see a clear difference and I did not here. The color and formulation seems plain and reused. If you love the convenience and could use another natural shade, I would say go for it. If you have a lot of these lip pens already I would say try something new!
What are your thoughts?
EM
All products shown here were purchased with my own money and were given my fair and honest opinion.