I have wanted to try a "gelee" blush for a while now and I am glad Josie Maran came out with a product. If there is a brand that I trust to have healthy but effective products I would say it is Josie Maran's. I love her argan oil infused products! Gelee is a mixture of gel, powder, and cream products so it would give a light, natural, and nice feeling on your cheeks. I purchased the shade Pink Escape. See below for review and swatches!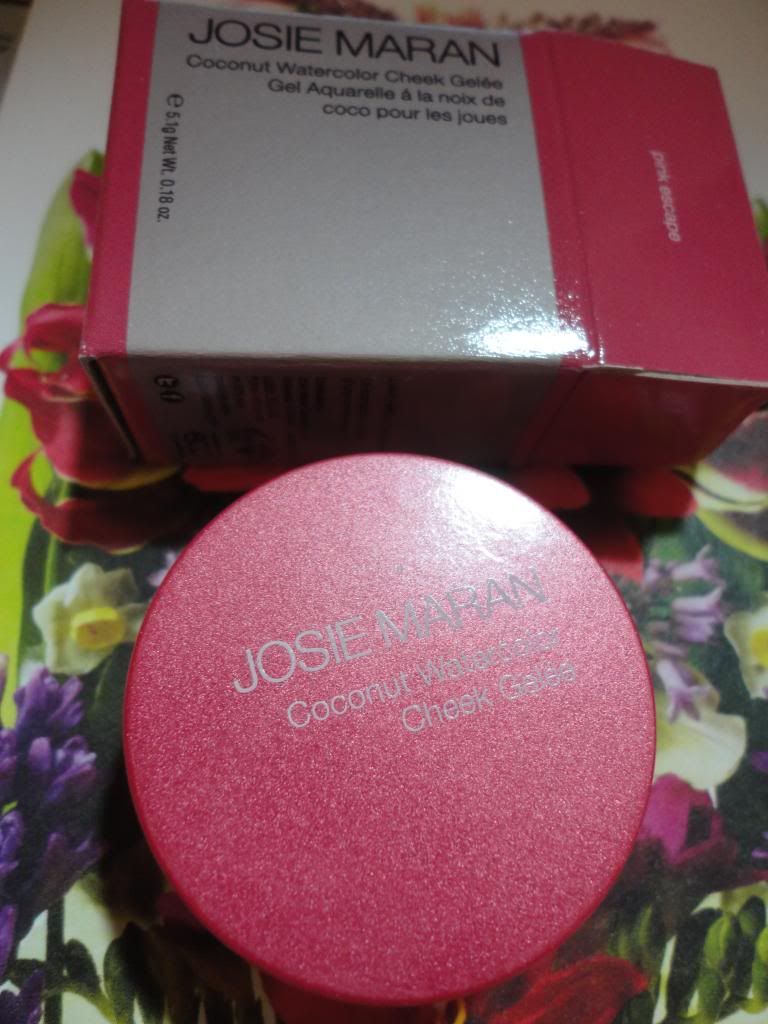 Josie Maran Cheek Gelee in Pink Escape, $22
Pink Escape
Don't let the bright red color scare you. It does not look like that swatched out.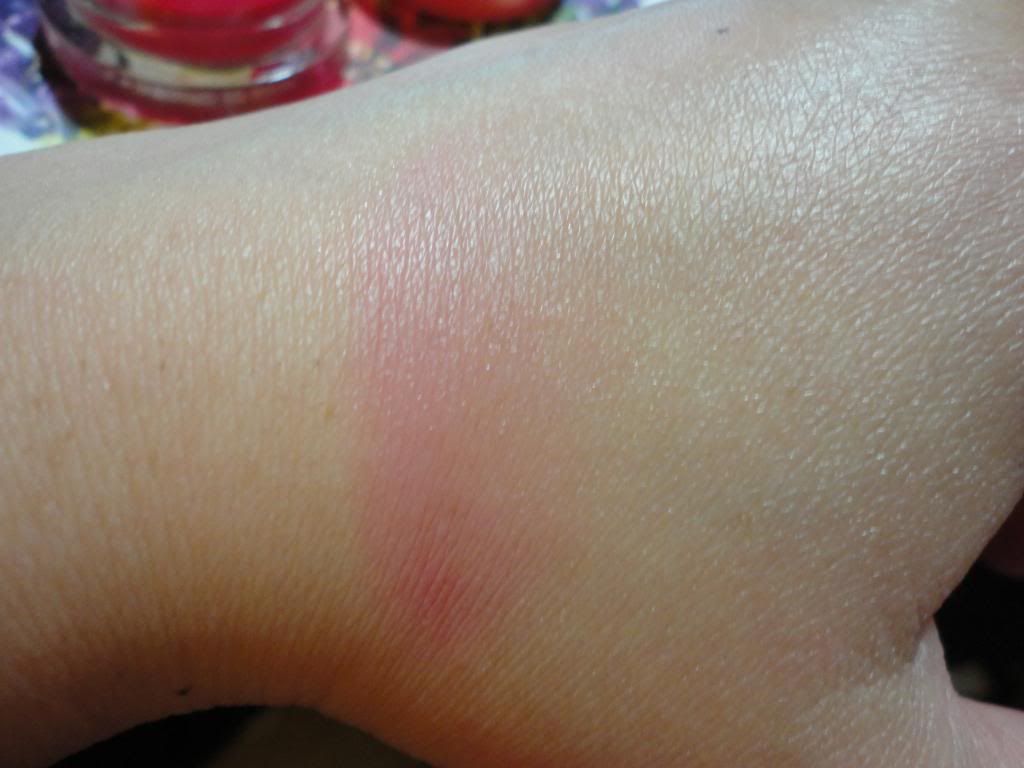 As you can see, a couple swipes of Pink Escape gave a very natural and flush look to my hand.
I used my middle finger to apply the product and after wiping if off on a cotton pad I still see remnant colors.
Perhaps this indicates a bit of staining.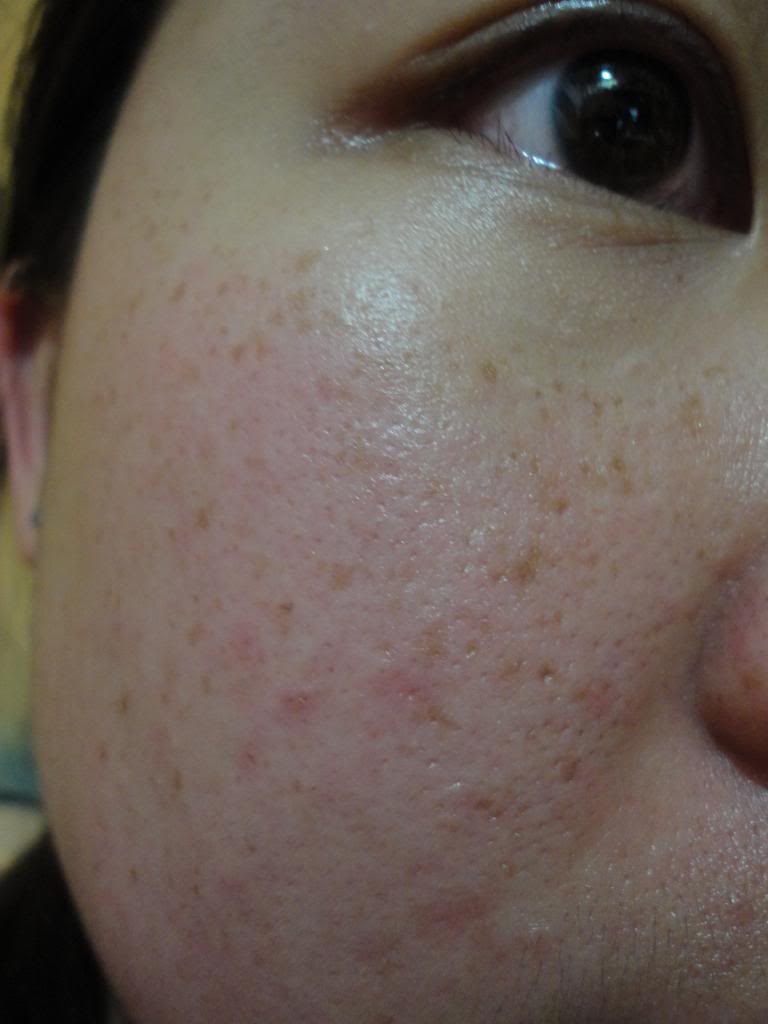 Pink Escape on my cheeks. It is very natural and gives me a flushed look.
I dotted the product on several areas on my cheek and then blended it out.
application/texture: The texture is very bouncy when I dip my finger into the pot. It is a light and sheer feeling. When blending out on my cheeks, it was easy and looked natural. It did not take a lot of blending. Unlike some cream blushes, this gelee texture did not feel heavy or sticky...it felt quite natural as if I weren't wearing anything on my cheeks.
Scent: I detected no scent.
Staying power: It lasted me about 8 hours.
Overall: I really enjoy using this blush and I love the effect it gives me. It gives me the perfect blushed look without the stickiness like cream blushes. Because of that, this also seems to last a lot longer than cream blushes. I am oily-skinned so it is good to find something that doesn't add more shine to my face.
What are your thoughts? Have you tried these yet?
EM
All products shown here were purchased with my own money and were given my fair and honest opinion.