As I was strolling through Ulta the other day, I noticed the Khroma Beauty display was bogo 50% off. I took this chance to try the Honey Stick Lipglosses. I have heard a few good things about them so I wanted to test them out myself.
These lipglosses are very sleek and long and look very sturdy and elegant. They reminded me of (what a surprise...) honey sticks. Remember going to the fair or carnival where there were local honey "mom and pop" stands? They sell jars of honey as well as these plastic straw tubes of golden goodness. I remember I used to love snacking on some honey sticks in different flavors. These lipglosses are honey infused so I am very excited. Now I am not saying I will start snacking on these lipglosses (I hope not!) but they sure do bring a good feeling. Anyway, I selected two shades and reviewed them below. Check it out!
Khroma Beauty Honey Sticks, $8.99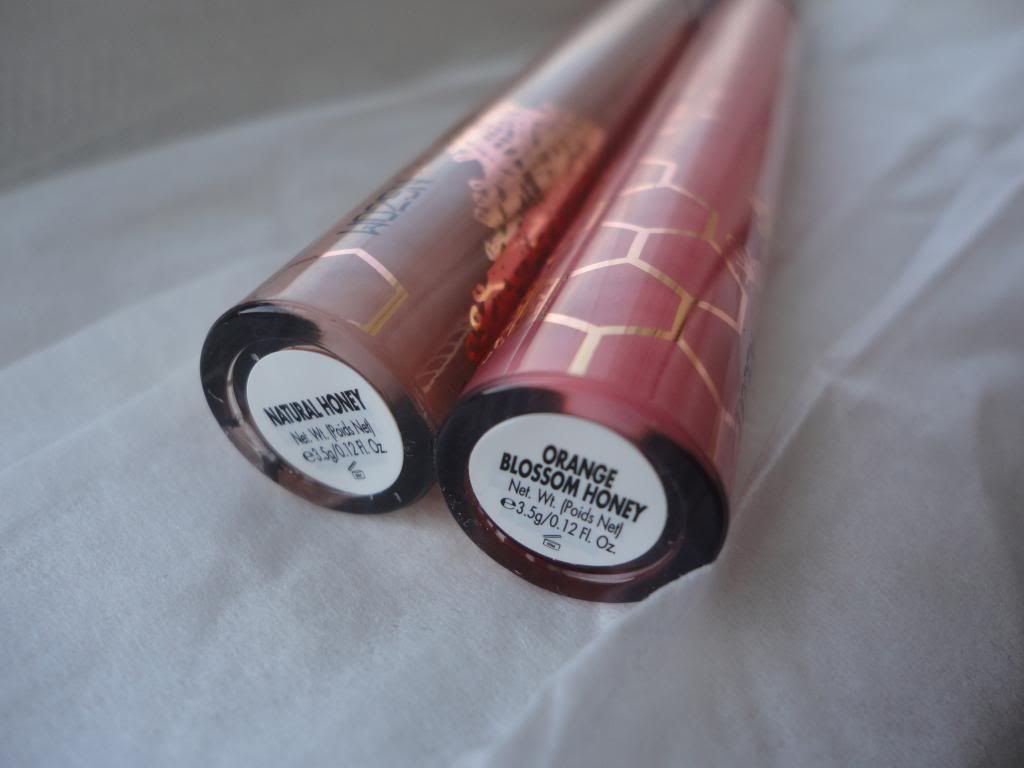 Khroma Beauty Honey Sticks in Natural Beauty and Orange Blossom Honey
Again, these are the flavors you would find at local honey stands. Yum!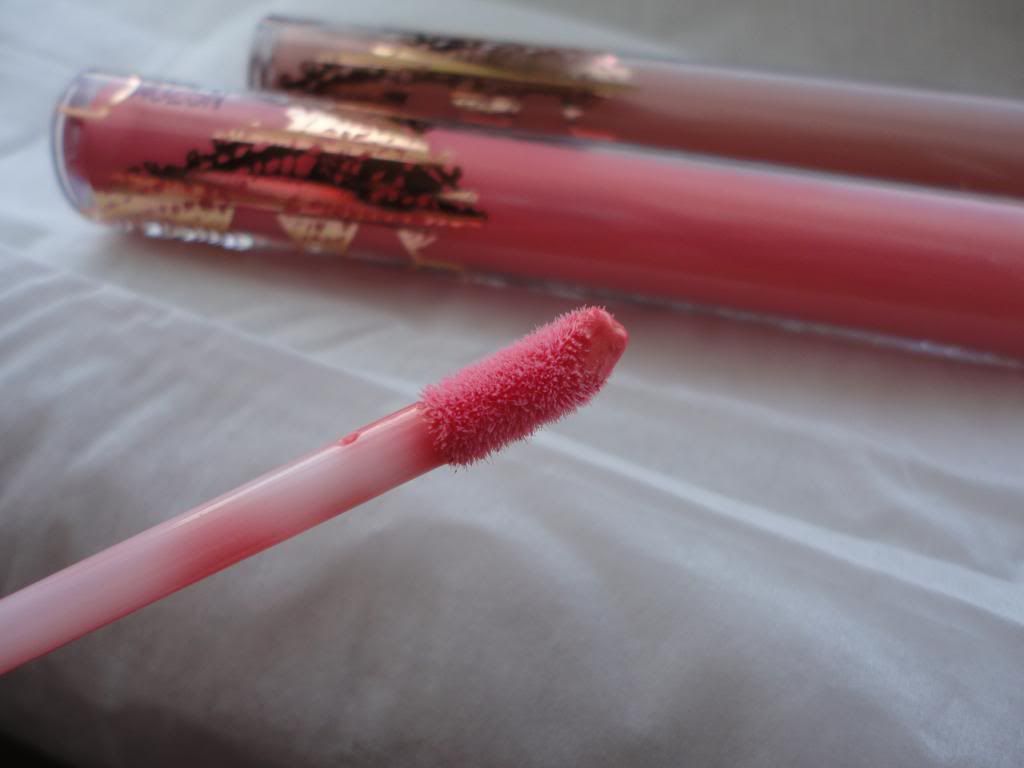 Khroma Beauty Honey Sticks
It contains a doe foot applicator at the end of a long wand.


swatches of Natural Honey (left) and Orange Blossom Honey (right)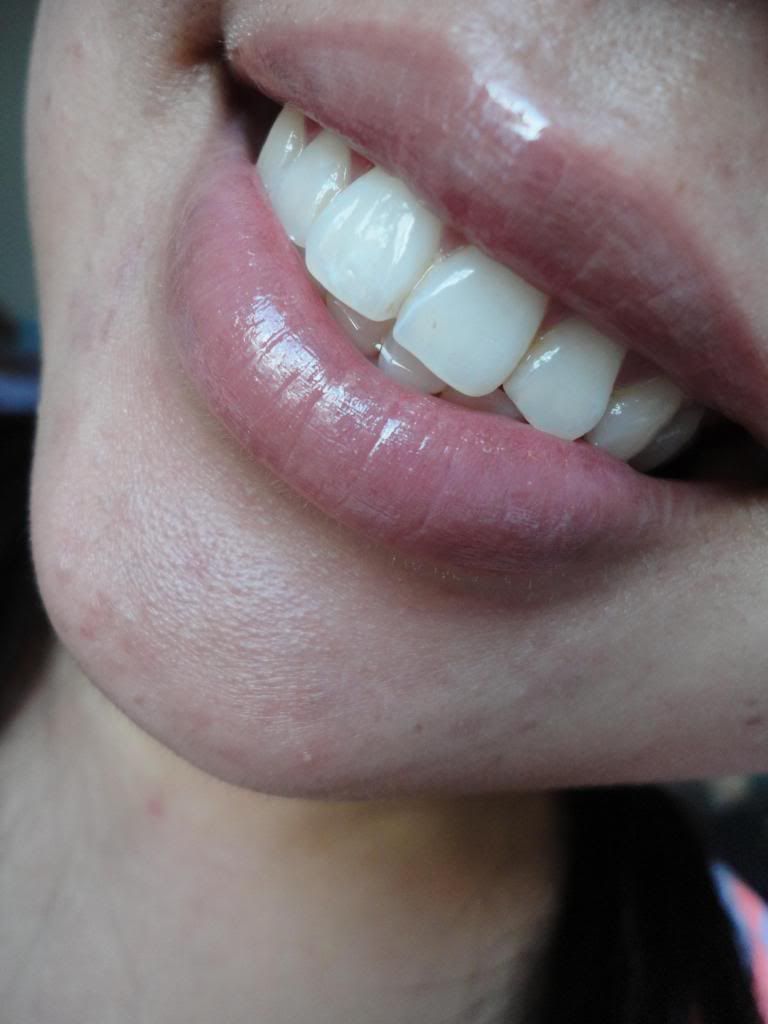 Honey Sticks Natural Honey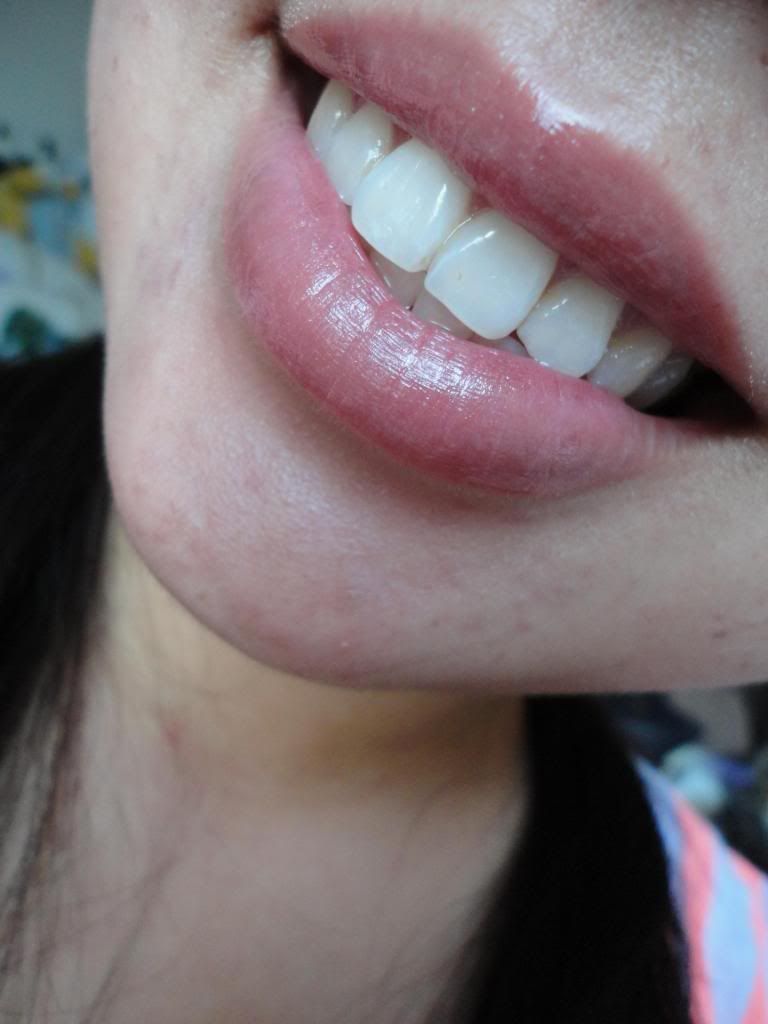 Honey Sticks Orange Blossom Honey
Texture/application: The texture is very smooth and cushion-y. They feel light and airy but still give you a moisturized feeling. The wand is a bit long and require more steady application. You have to focus to avoid missing your lips!
Staying power: These last about 2 hours on me. After they are gone, my lips don't feel extremely chapped or flaky. There is no staining after the gloss is gone.
Scent: These smell strongly of honey. If you love the smell of honey, then you will love theses lipglosses. I don't know if a lot of people would like this scent. Personally, I love honey- the taste and smell. However, I found this a bit strong for myself! It also seems to linger for a bit so this might be a con for some people who do not like strong scents or do not like the scent of honey.
Overall: I love the colors and the moisturizing feeling of these glosses. The scent is a bit strong, but nothing I can't handle. I love how it focuses not just on color but rather the good materials for your lips. The long wand is a bit hard to maneuver at times, but the pretty colors make up for the attentive application. I am very interested in grabbing more colors from this line!
What are your thoughts? Are you planning on getting any of these?
EM
All products shown here have been paid with my own money and have been given my honest review. Please do not steal material. If you would like to share these images or review, please link and list this blog for reference!