New from Marc Jacobs is a line of cosmetics! I got my hands on them from Sephora, which offered Beauty Insiders first try at this new, never seen before line. The line consists of lipglosses, eyeshadow, eyeshadow palettes, nail polish, foundation, and make up brushes. I know they sell these at Sephora, but I am not sure if they are available anywhere else. I chose one color in Overprotected to review. See below for details and swatches! Also look at my review on the Style Eye-con palette in No. 3
here
.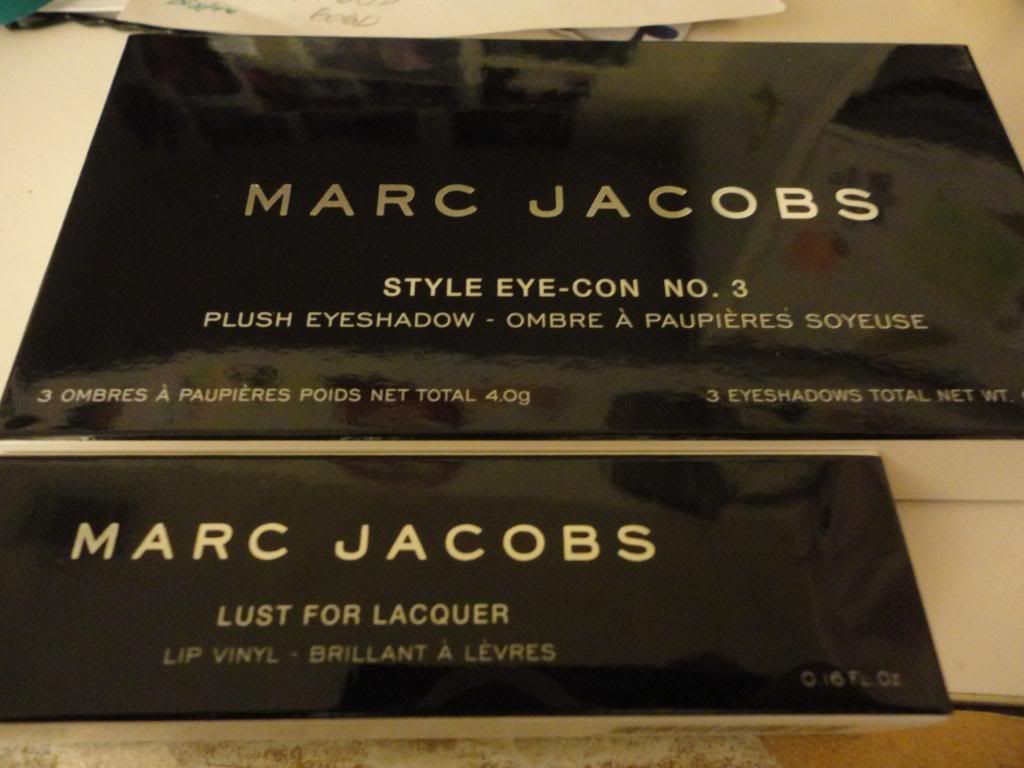 Marc Jacobs Lip Vinyl in Overprotected 304, $28, Sephora
Overprotected is a milky pink creme and looks fantastic on the lips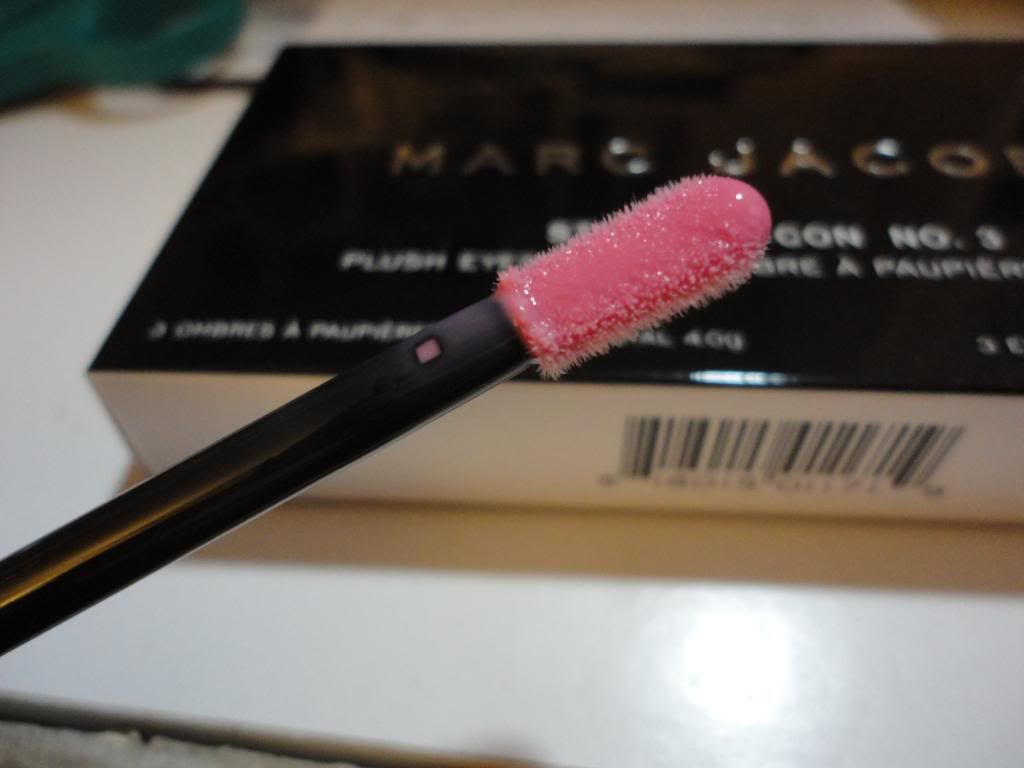 It has a doe foot applicator and applies quite evenly
Application: Very smooth and easy to apply. Not sticky at all but still gives pigment. Does not feel gritty because it is a creme.
Staying power: It lasted about 3 hours on my lips without much drinking or eating. Hydration lasted much after the color and shine went away.
Scent: It smells of sweet vanilla, but not too overpowering.
Sensation: It has a minty, tingly sensation. I would compare it close to the buxom lipglosses, but the tingly sensation isn't as strong. It is a nice feeling to the lips and does not hurt.
Size: 0.16 fl oz or 5mL
Overall: I really like this lipgloss. It stays on for a good period of time, has pigmentation, isn't sticky, and moisturizes. The only thing I feel like I can complain about is the price point. $28 for a lipgloss is a bit steep, but I think this will last me for a while and is worth the money if I want to treat myself to something nice.
What are your thoughts? Have you seen the Marc Jacobs beauty line yet?
EM
All products shown here were purchased with my own money and were given my fair and honest opinion.