New from Marc Jacobs is a line of cosmetics! I got my hands on them from Sephora, which offered Beauty Insiders first try at this new, never seen before line. The line consists of lipglosses, eyeshadow, eyeshadow palettes, nail polish, foundation, and make up brushes. I know they sell these at Sephora, but I am not sure if they are available anywhere else. I chose one of the eyeshadow palettes to review in No. 3. See below for more details and swatches. I also reviewed the lip vinyl from Marc Jacobs
here
.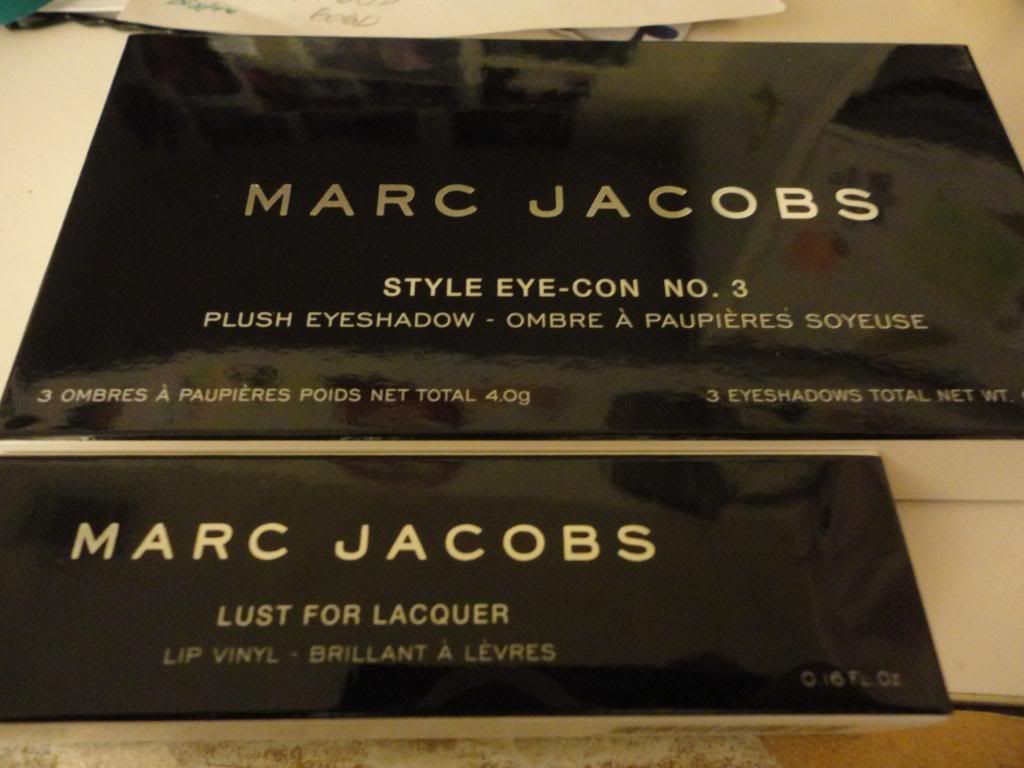 Marc Jacobs Style Eye-con No. 3, $42, Sephora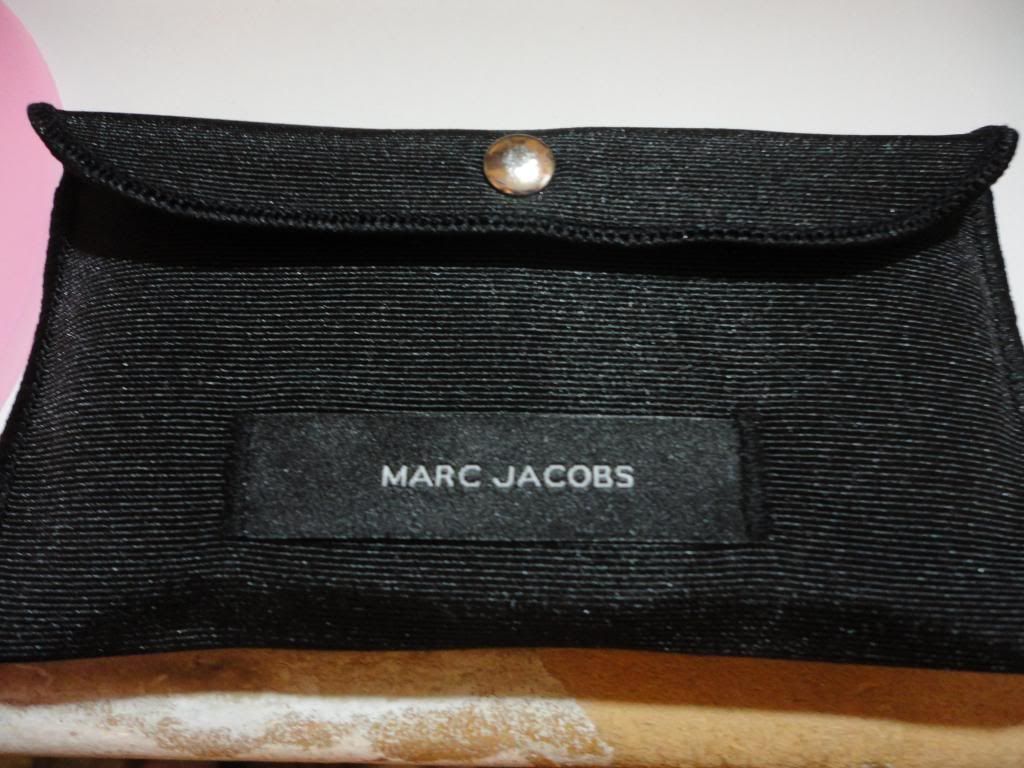 It comes wrapped in a cloth envelope with a button clasp.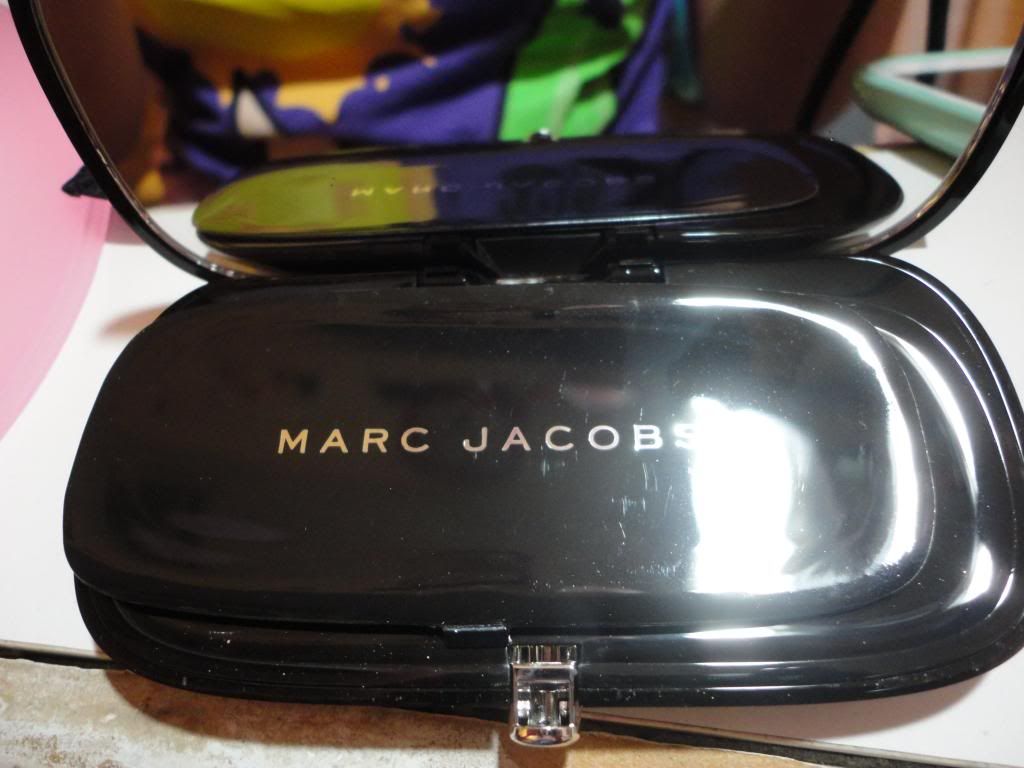 It has a mirror inside with a Marc Jacobs plastic plate to prevent eyeshadow from getting onto mirror.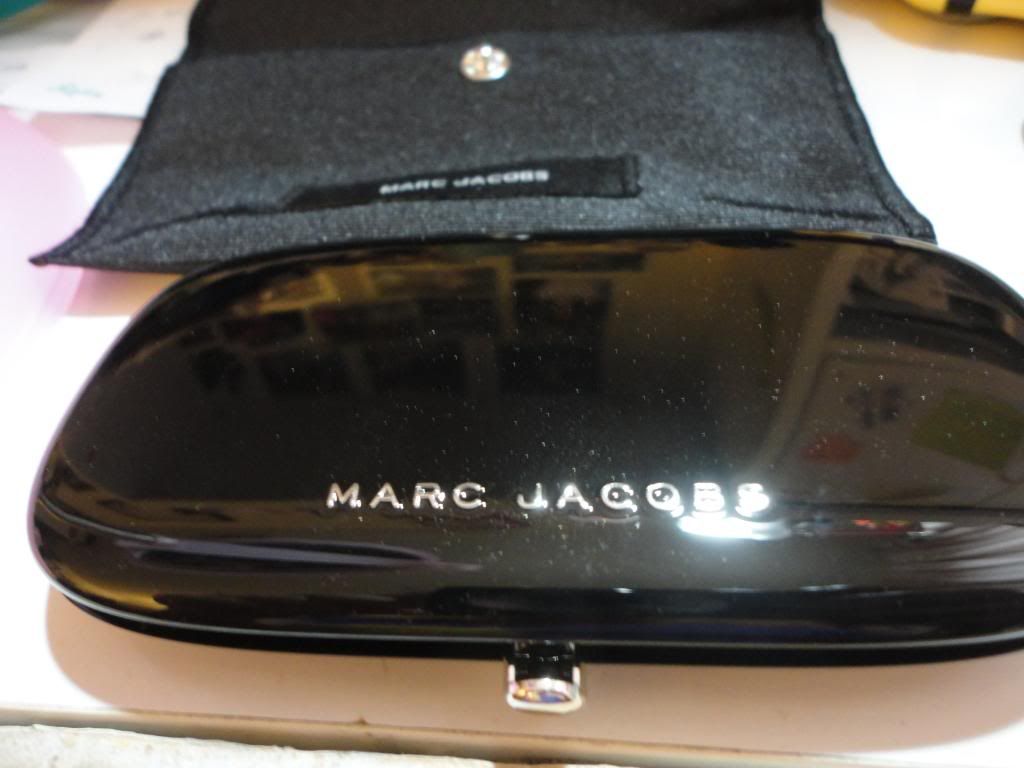 There is a push to open button on the front side.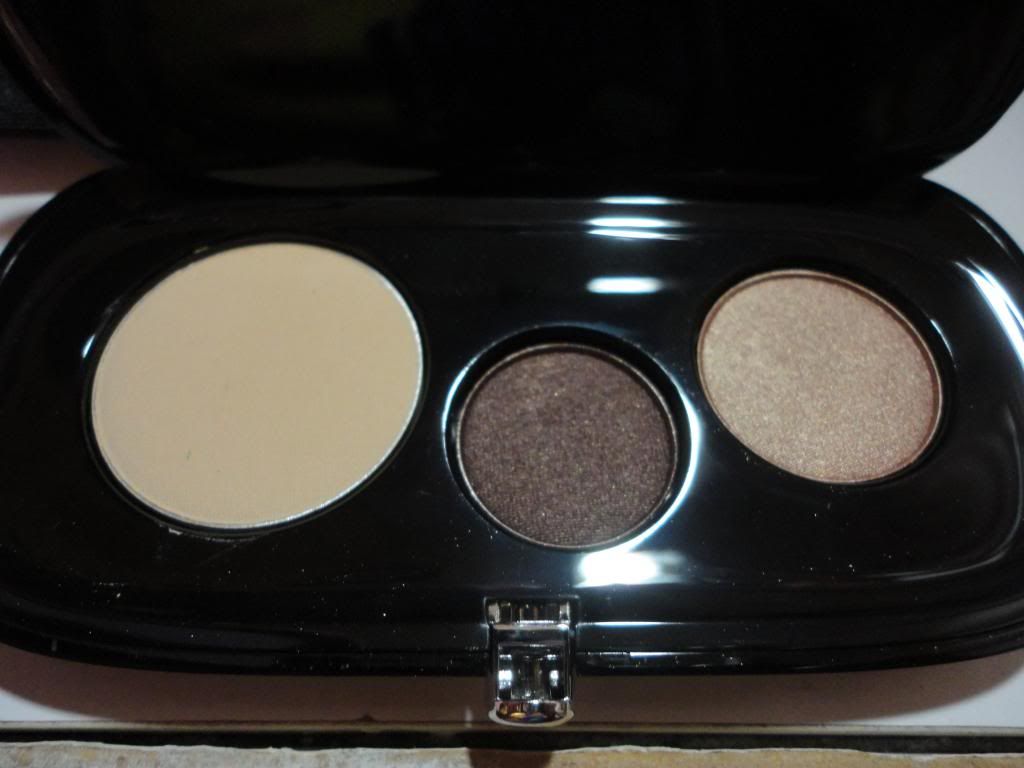 The No.3 palette includes 3 shades: A brightening nude yellow, a shimmering brown copper, and a gold sheen.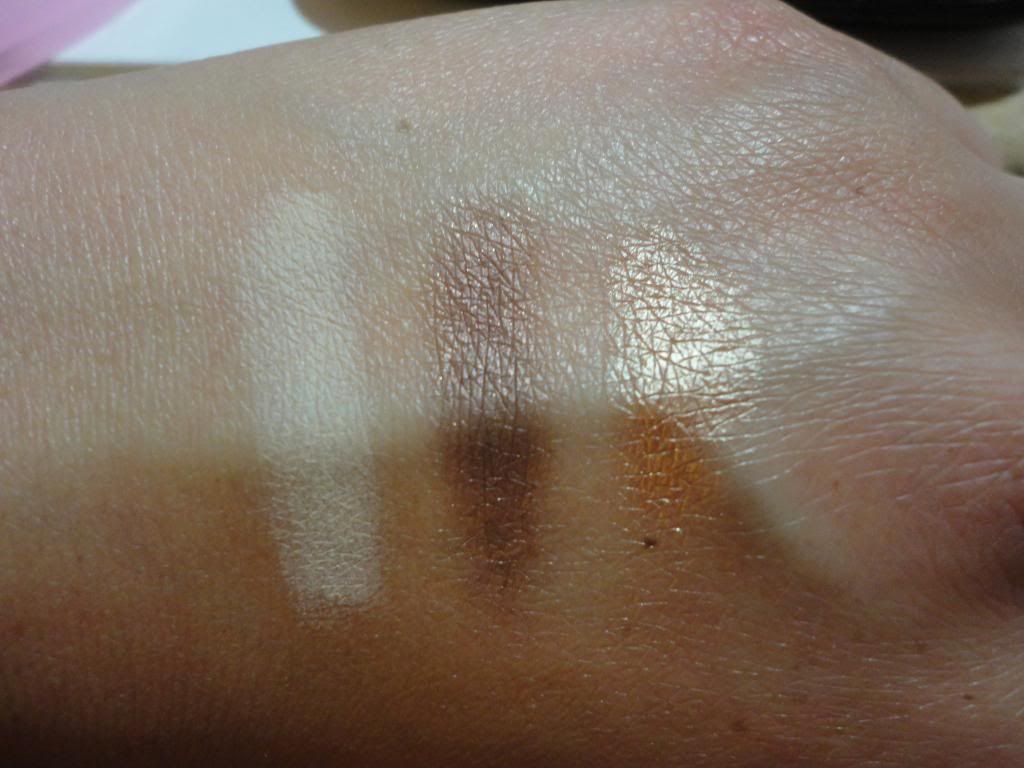 swatches of the three shades
Right as I thought I got everything, I noticed the tiny sponge applicator that came in the envelope.
Application: The eyeshadows were all very smooth and buttery. The powder was finely milled and also very pigmented. There was no fallout nor fading.
Scent: No scent detected.
Staying power: It lasted all day on my oily lids with a primer.
Overall: I really like this palette. The colors are neutral and perfect for work. There is a brightening matte shade and a shimmery shade. The shimmer isn't too bad nor does it have fall out. The gold sheen is also very nice on the lids. I kind of wished there was one with a dark matte shade as well. I guess I will have to look at the other palettes in this line. Also, I usually don't use the cloth envelopes/holders from these cosmetics, but this one has such a durable material and a button that I think I can put it to some use! Very nice palette, but wish the price point was a little lower.
EM
What are your thoughts of the eyeshadows?
All products shown here were purchased with my own money and were given my fair and honest opinion.