Ever since the
Banana Republic x Issa Collection
came out to the general public yesterday (August 8th), everyone have been trying to buy the beautiful wrap dress that looks nearly identical to Kate Middleton's Issa Royal Blue dress that she wore to her engagement. However, there was also confusion on what the color was actually called. Two of these wrap-tie dresses were released in the BRIssa collection-
one Merlot and one Tulum Turquoise
. Because of that, people have been really upset that it isn't the royal blue color they were advertising.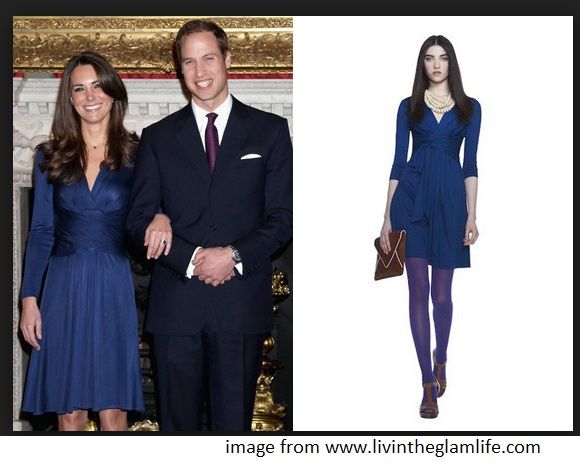 www.livingtheglamlife.com
Well, recently, I went back online to check the dresses again and this time the name has changed! Originally called Tulum Turquoise, it is now
Royal Blue
! Unfortunately, it seems the tall and petite sizes are all sold out, but they still have the regular fits available
here
. Hopefully this clears up confusion on the color choices. And to help you compare the dress they just renamed....
As you can see, both the Tulum Turquoise (originally on BR's website) is the same as the now called Royal Blue!
I was also able to try these on in the store and wanted to show you the difference lighting has on the dress. In stores, they had the burgundy color and the blue-ish color. I am wearing the blue color. Note that this size is a little too long- they didn't have petite sizes in that store.
The dress is very soft and very light. The fabric is forgiving so I feel almost any woman can wear it!
Hope this helps clarify the colors. Hurry to your local BR store or online and grab yours if you are interested. It is after all, limited edition!
EM