The much anticipated release of the Milani Coming up Roses powder blush has finally been spotted! I heard about the limited edition release of these blushes in CVS, Walgreens, Rite Aid, and possibly some other drug stores earlier this week and went at my first opportunity. I had to go to 3 different CVS before being able to get my hands on the display. The special display does go up at different times so if you don't see it at your local drugstore, check back another day. Each display only carries 3 of each of the 4 shades so don't hesitate when you see it.
Like all of the other Milani limited edition products, they also do sell it online. However, as of this morning, Milanicosmetics.com is
sold out
. Your only chance of getting these would now be at your local drugstore. I wanted to get this review up as soon as I can so that you can run and grab it asap.
On to the review....
You might recall the very popular and coveted baked blushes by Milani. They are very pigmented, long lasting, and have a wide range of colors. Ever since then, any blush that Milani comes out with I have high expectations for. I am a matte/natural blush kind of girl so I don't like anything too shimmery. Milani's baked blushes is as far in the shimmer spectrum I would go. When I heard that this set of 4 blushes were mainly matte with one slightly shimmer, I knew I had to get it.
I purchased Flora Passion, Romantic Rose, and Bella Rosa.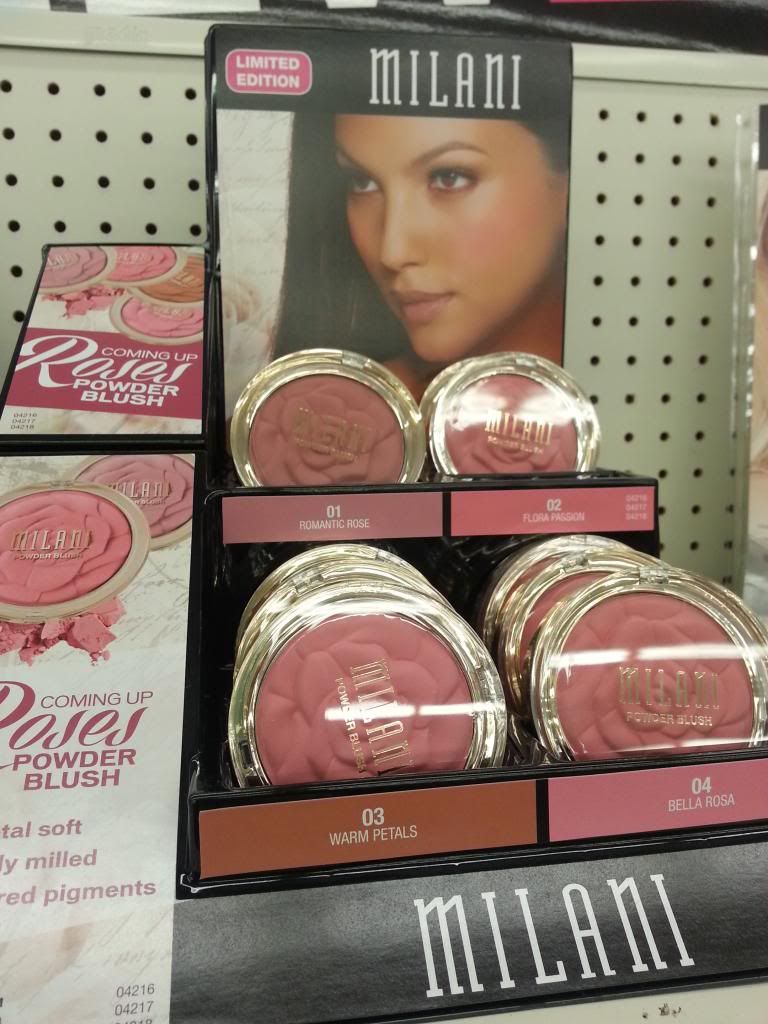 Milani Coming up Roses powder blush, 0.6 oz/17g, $9.50
Milani Coming up Roses
These look a lot like the Lise Watier Illuminating powder in their Winter 2012 Glamour Rose collection, except Milani isn't just illuminating but has color.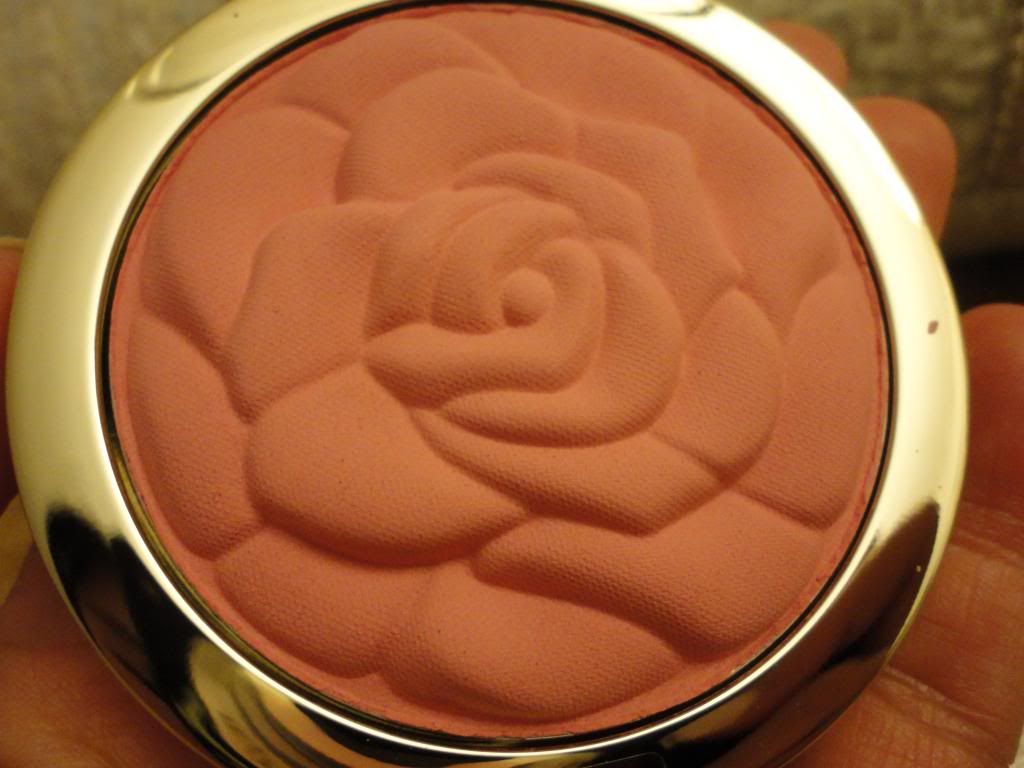 A close up look at the blush. The rose pattern is so pretty. I don't want to use it and mess it up!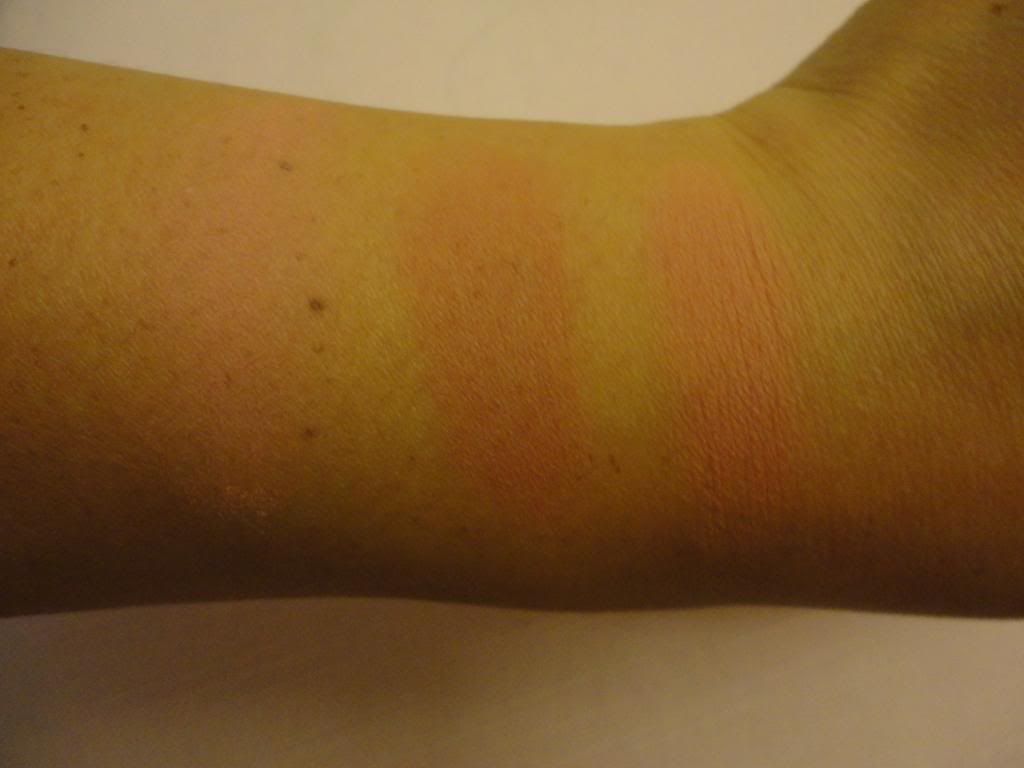 Milani Bella Rosa, Romantic Rose, Flora Passion (no flash)
There is a 4th one that I did not purchase. It is a tan color with slight shimmers.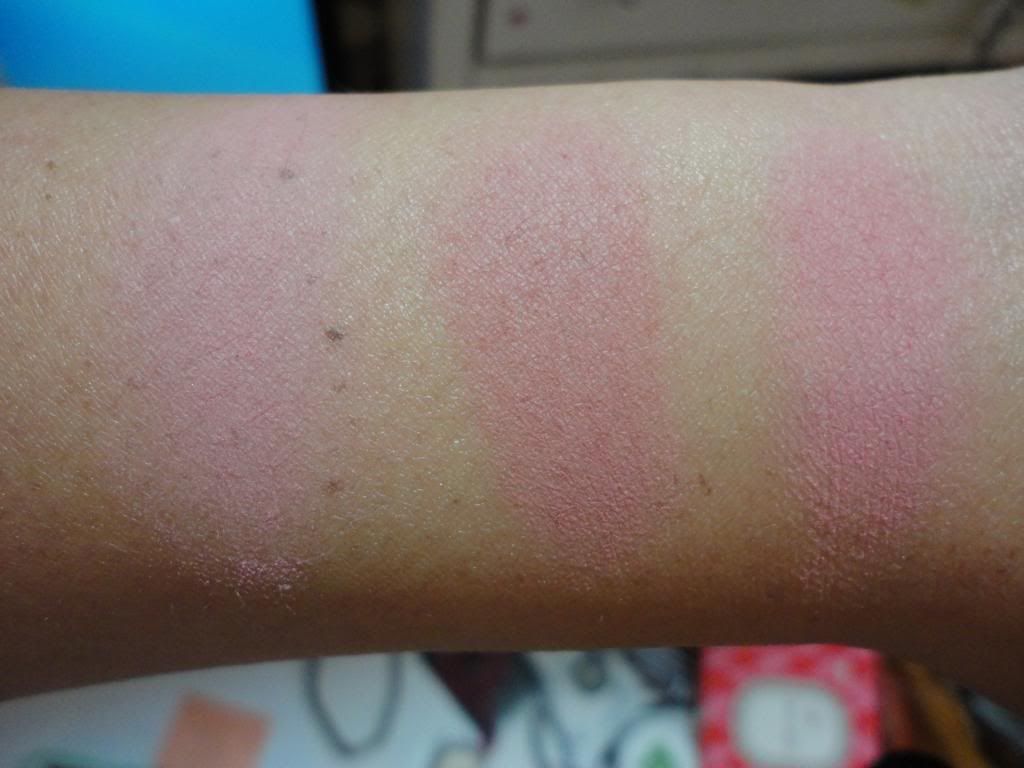 Milani Bella Rosa, Romantic Rose, Flora Passion (with flash)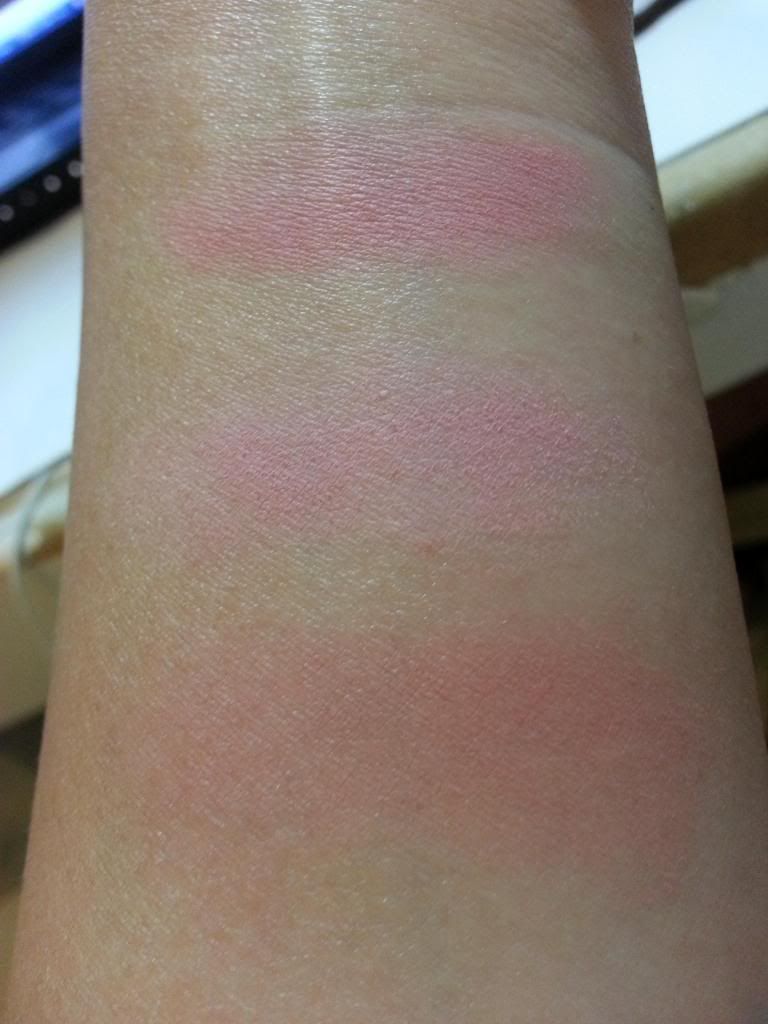 Milani Bella Rosa, Romantic Rose, Flora Passion
Bella Rosa is a light pink with a blue undertone. It is matte
Romantic Rose is a mauve pink. It is the deepest color and it is matte.
Flora Passion is a midtone pink. It is also matte.
Texture: When swatching, the blush is very soft to the touch, yet it isn't extremely powdery or hard to pick up product.
Pigmentation: The blush can be used lightly or built up for intensity. I am really glad for that because I must have gotten a few shades darker this summer. However, because of the versatility of the application, I can wear it at NC30/35 or NC40.
Staying power: It lasted 9 hours on my cheeks without much fading.
Scent: I detected no scent. I kind of wish there was a tiny hint of roses. Though I can imagine how some people may not like that or may be allergic.
Packaging: I don't usually comment too much on the packaging, but I felt the need to point out that these containers are very sturdy. Because of that, they are also quite heavy. I like it in a way because it won't break as easily even if I were to drop them or toss them in my makeup bag, but they do take more space and weigh my purse down.
Overall: for $9-$10, these blushes at 17g is definitely worth the money. I know many brands who charge more for less product and so-so quality. This blush has the quality and the quantity! The shades are matte, which I love, but it is not powdery or hard to apply. They look quite natural and yet can be built up for intensity. This would be good for most skin tones. I also love the staying power. Of course, because these are rose-themed, I love them even more. They are limited edition, so get to your local drugstore asap to grab some!
What are your thoughts? Did you pick up any of these shades?
EM
All products shown here were purchased with my own money and were given my fair and honest opinion.