I decided to dress more toned down after a couple days of crazy neons. But you all know I can't just dress plain so I added a cute bow in my hair! This look is more "fall" like and tends to be nice around cooler days. It is laid back but still has some style and effort.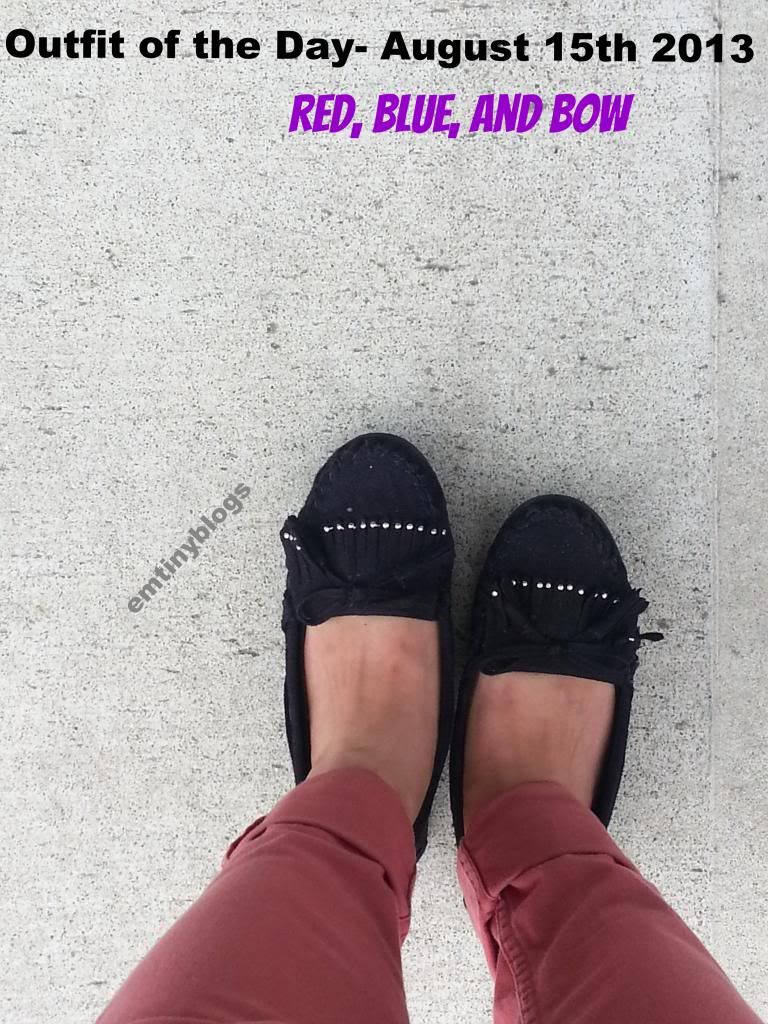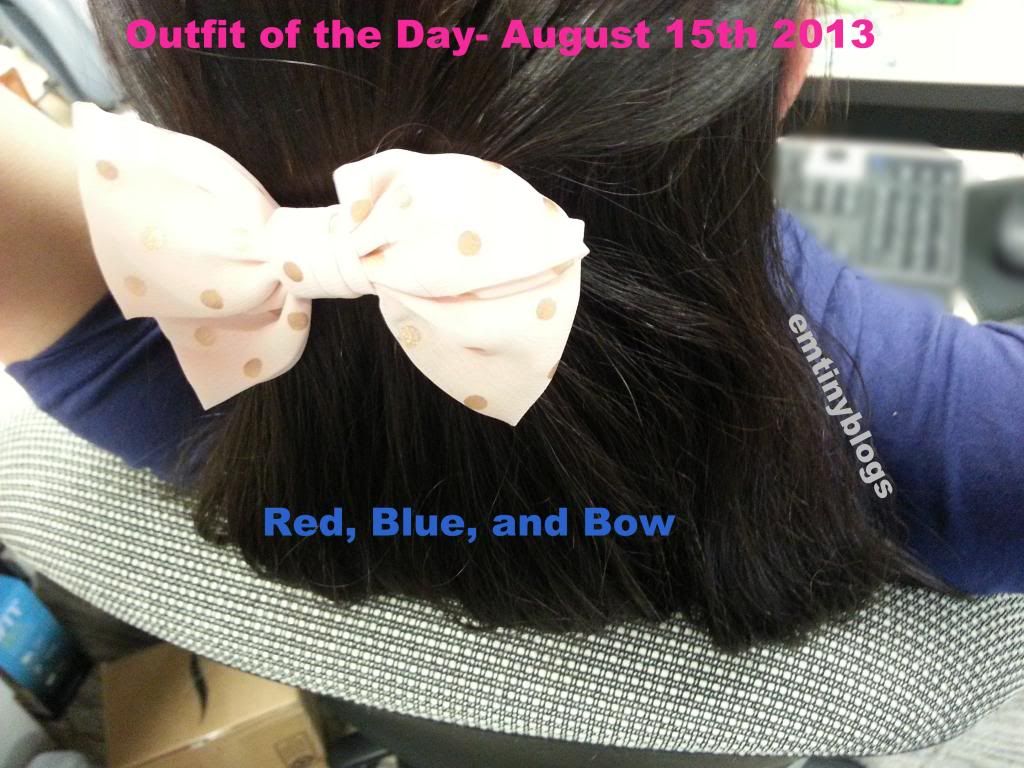 This photo was super hard to take by myself!
Top: Forever21- navy blue vneck
Bottom: Forever21- rusted red trousers
Shoes: Kmart- Route 66 black moccasins
Bag: Calvin Klein- navy blue leather tote
Bow: Forever21- chiffon pink with silver dots
It's almost Friday!! wooot
EM
All products shown here were purchased with my own money and were given my fair and honest opinion.