Today was a happy morning so I decided to wear something that was easily happy- girly and paisley like. I really like this outfit because it makes me feel dressed up without going over board. I also didn't spend too long on it. The top is so soft and flowy, perfect for a hotter day. Also, the colored trousers are comfy too, making this the outfit of comfort and style. Those shoes are so shiny and cute and the brown pairs so well with the pink pants.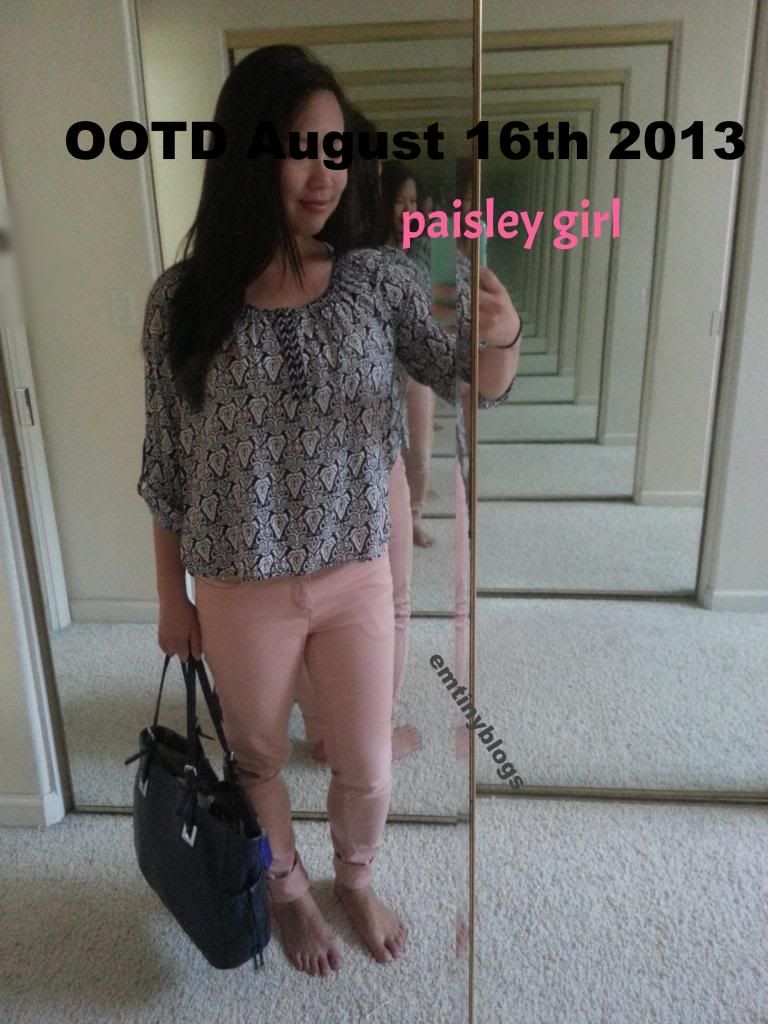 Top: Forever21- paisley flow-y country blouse
Bottom: Forever21- light pink trousers
Shoes: Unlisted- brown oxfords with gold sequins
Bag: Calvin Klein- navy blue leather tote
How is your Friday going? Yay for Friday!
EM
All products shown here have been paid with my own money and have been given my honest review. Please do not steal material. If you would like to share these images or review, please link and list this blog for reference!