So it has been a while since my last OOTD, but hope you enjoy this one. I have been pretty busy and it isn't easy to get a good outfit going if I am running out the door. It is also even harder to snap a picture when I am running into my car. I had time for this outfit though so I hope it inspires you :)
Today I felt a bit girly and wanted stripes to be the pattern to go with. Hence the striped shirt, shoes, and socks!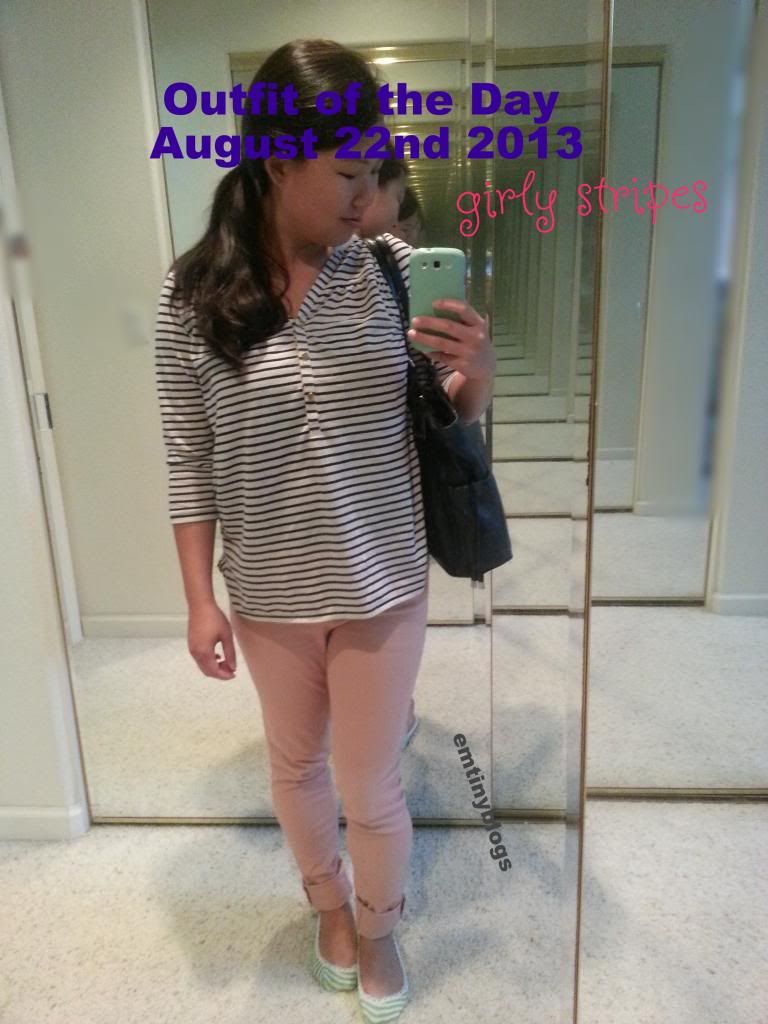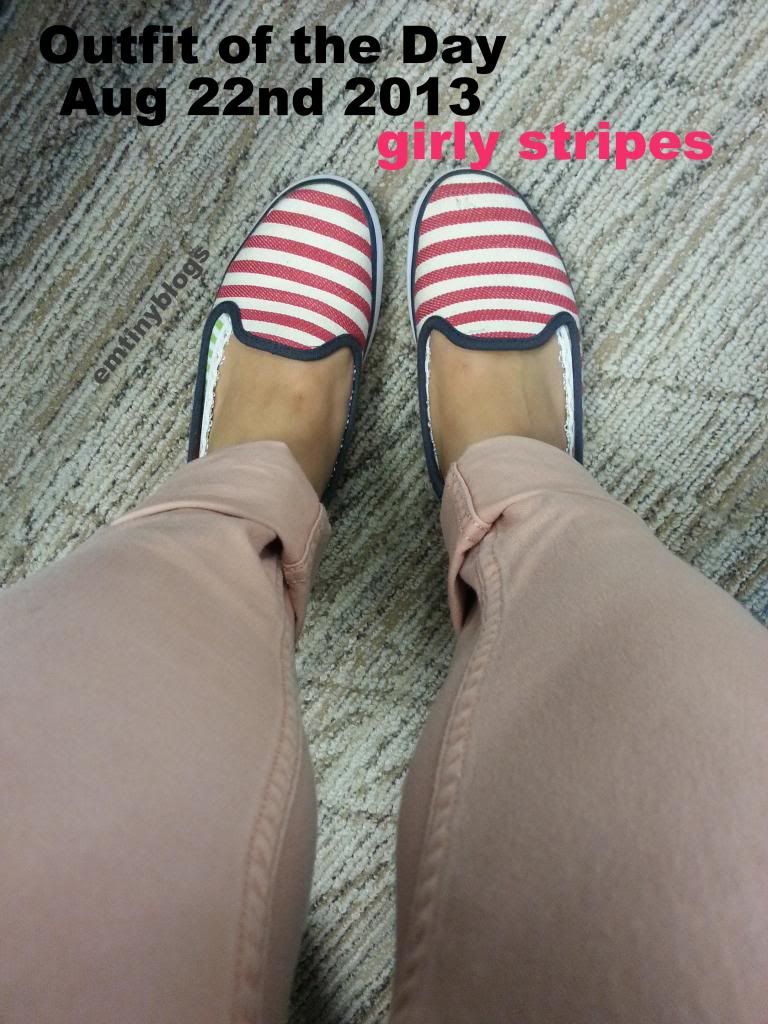 Top: H&M striped top, $13
Bottom: Forever21 pink trousers
Shoes: Target Mossimo Striped canvas
Bag: Calvin Klein blue leather tote
Happy Thursday :))
EM
All products shown here were purchased with my own money and were given my fair and honest opinion.