Hello lovelies! It is officially Fall and I am very excited for the cozier months to come. I also decided to start dressing in more Fall colors but still incorporating some summer colors. Hope you guys are excited for the new season as I am :)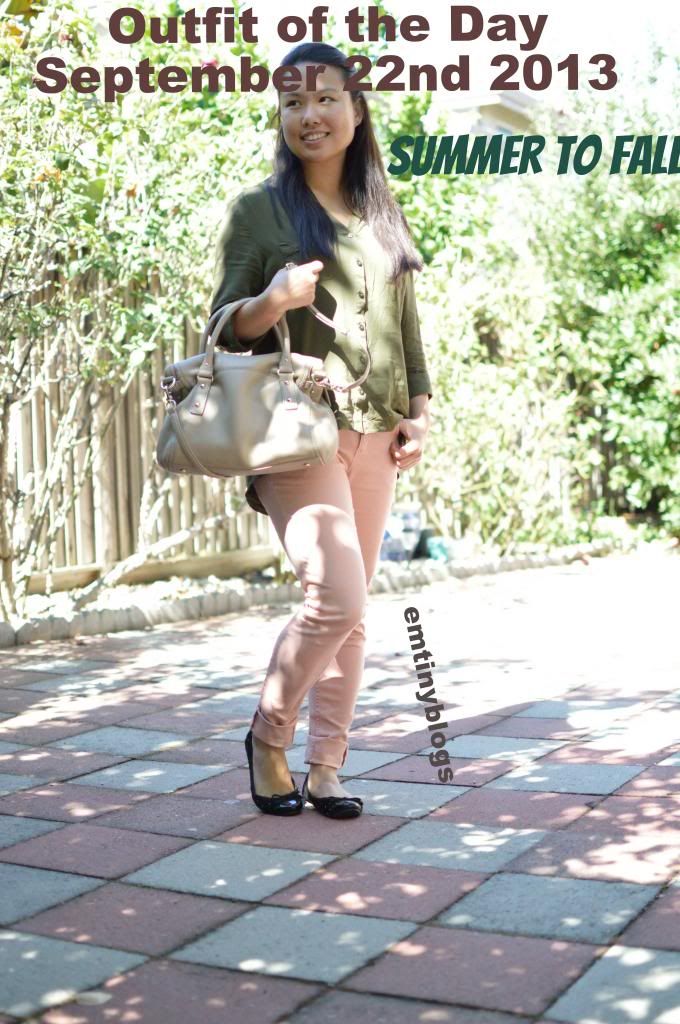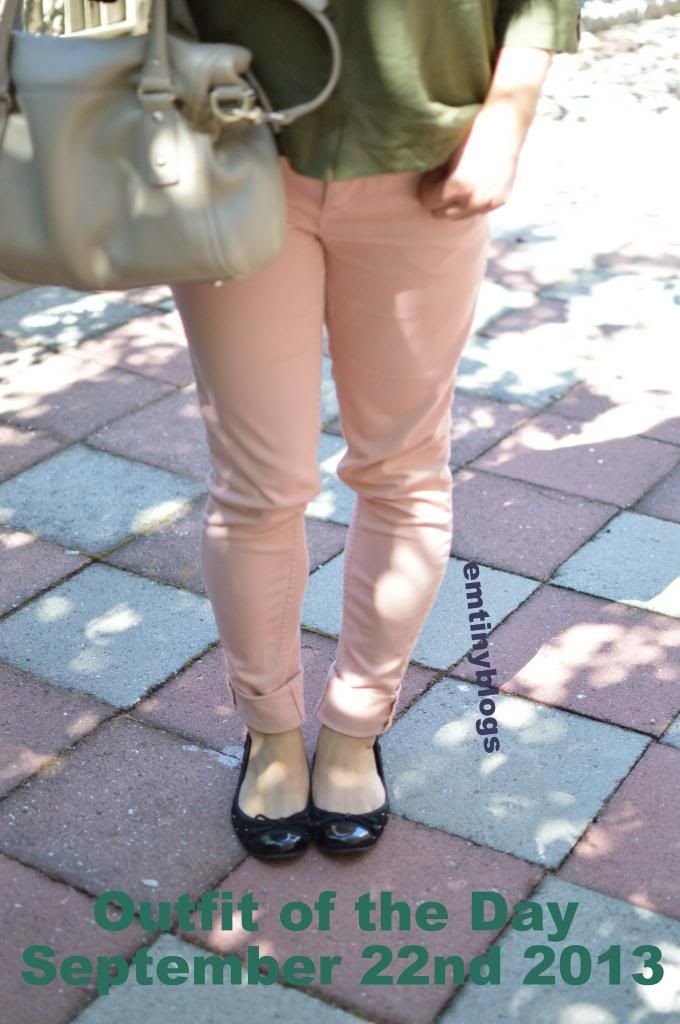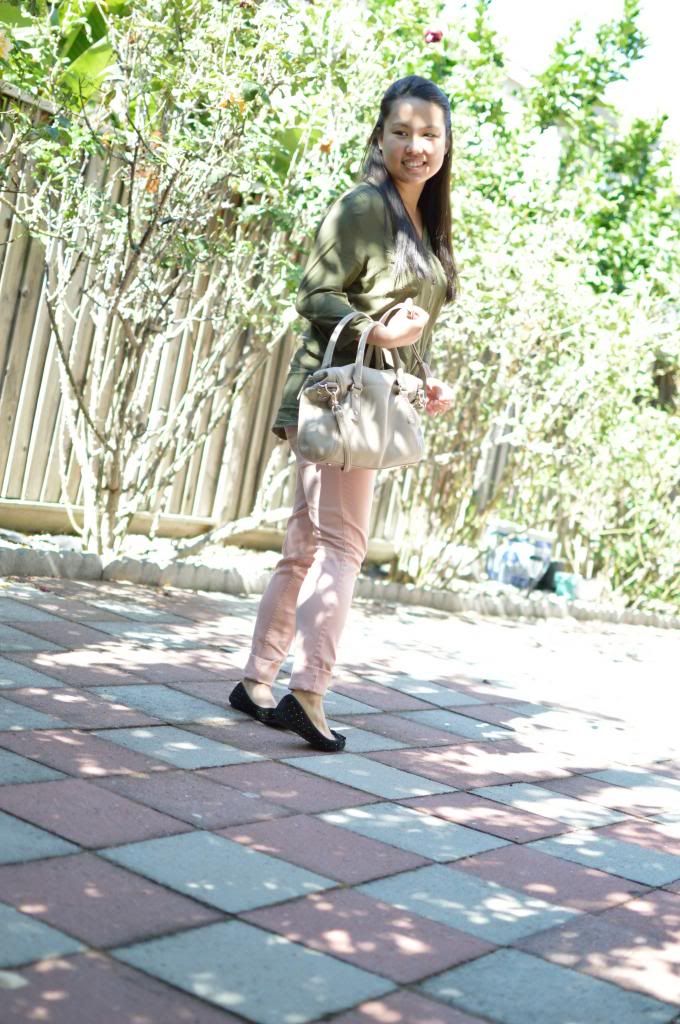 Since it is a Sunday, my wonderful boyfriend was able to help me take some photos- hence the different background.
Top: Primark deep green vneck blouse (material feels very nice!)
Bottom: Forever21 powder pink skinny trousers
Shoes: Sam Edelman studded flats with cap toe
Bag: Kate Spade Cobble Hill small Leslie in Oyster (love this bag!)
Hope everyone had a good weekend!
EM