Halloween time is almost here again and I am very happy that E.L.F cosmetics has decided to come out with their villains themed makeup sets. Last year they had the same sort of products sold near Halloween, but I didn't grab any due to the fact that the eyeshadows were all locked into the palette. Because the palette was made of soft cardboard, it wasn't very durable but still took a lot of space. I really liked the decoration and idea, but it just wasn't ideal. Come this year, we have the same sort of villain character from Disney, but this time the eyeshadow is in a compact of its own. It still comes in this cardboard box packaging, but everything is removable. The only thing that you cannot remove is probably the instructions that come on the sides of the box.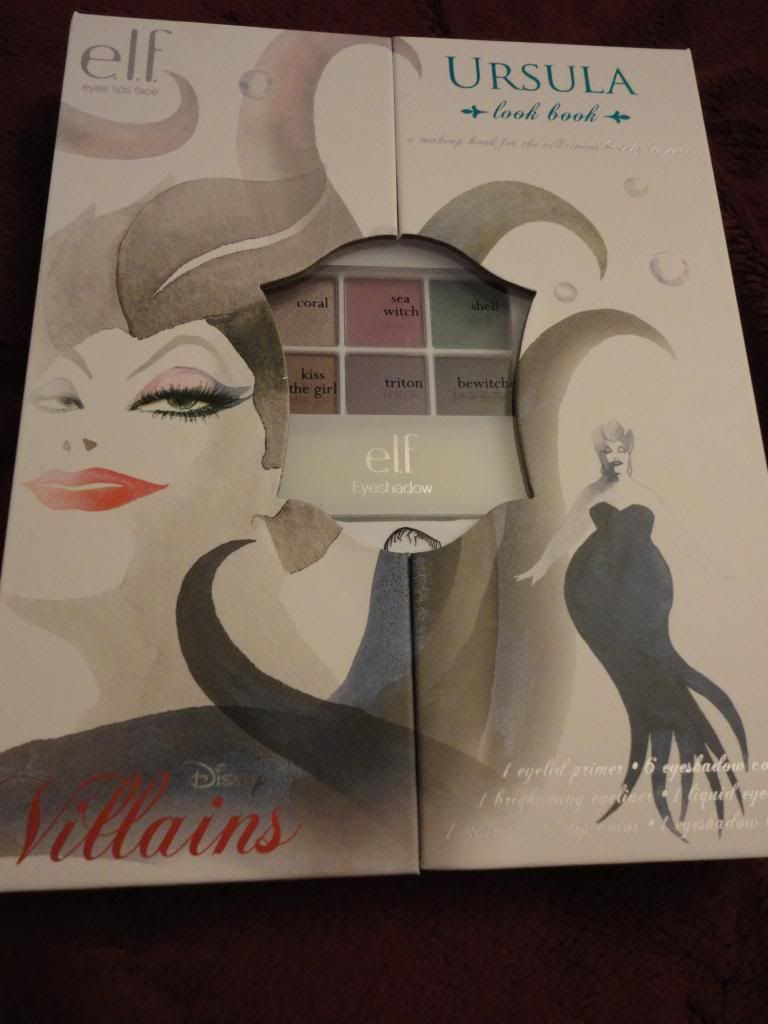 ELF Villains Ursula, $9.99
These are limited edition so grab them while you can. I saw mine at Walgreens and it was still high up on some shelf. I had to ask a customer representative to help me get it down. I am so happy that I found these and got my pick. It looks like they just got it at that Walgreens so make sure you start checking your local ones soon.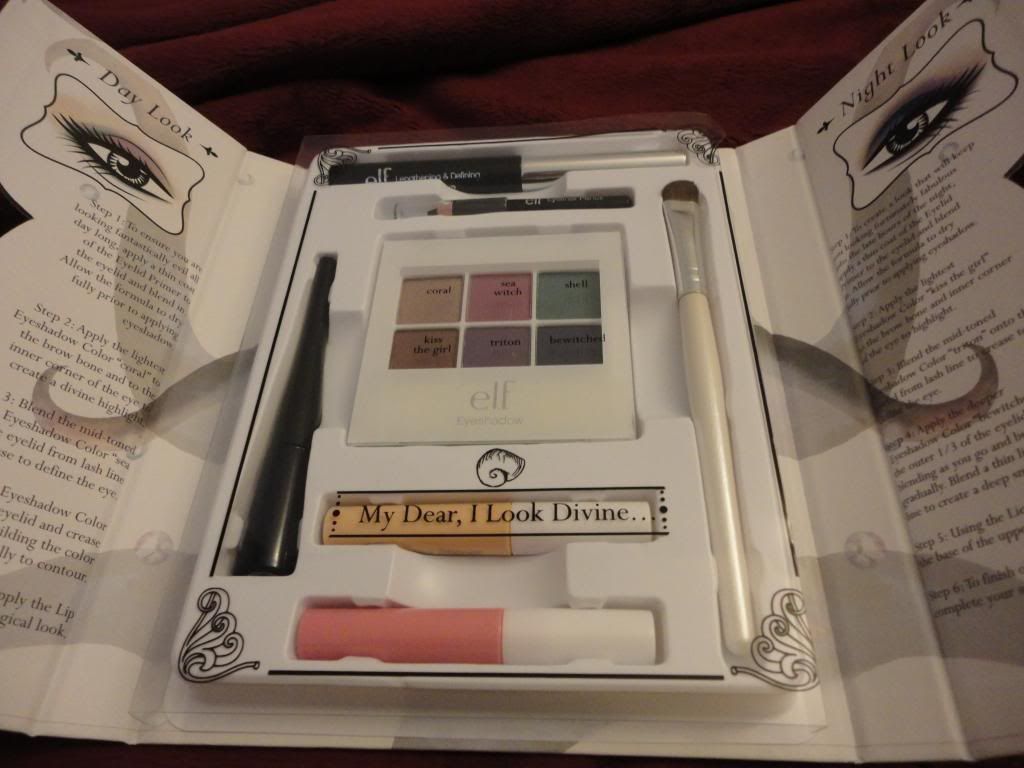 The set contains a pencil eyeliner, liquid eyeliner, eyeshadow primer, lipgloss, shadow brush, mascara, and the eyeshadow palette. In comparison to ELF's other cosmetic containers, I would say the eyeshadow box was quite similar if not worse. It isn't very sturdy but it holds what it has to hold. There is a small mirror strip inside the compact which is handy for on the go. The colors in this palette is very varied, unlike the other ones. See below for swatches.
The texture of these are so so. Some of the shades are very buttery and soft while a couple were on the rougher side. For $10, this was a steal regardless. All of my swatches were on bare skin so with primer these would go much better.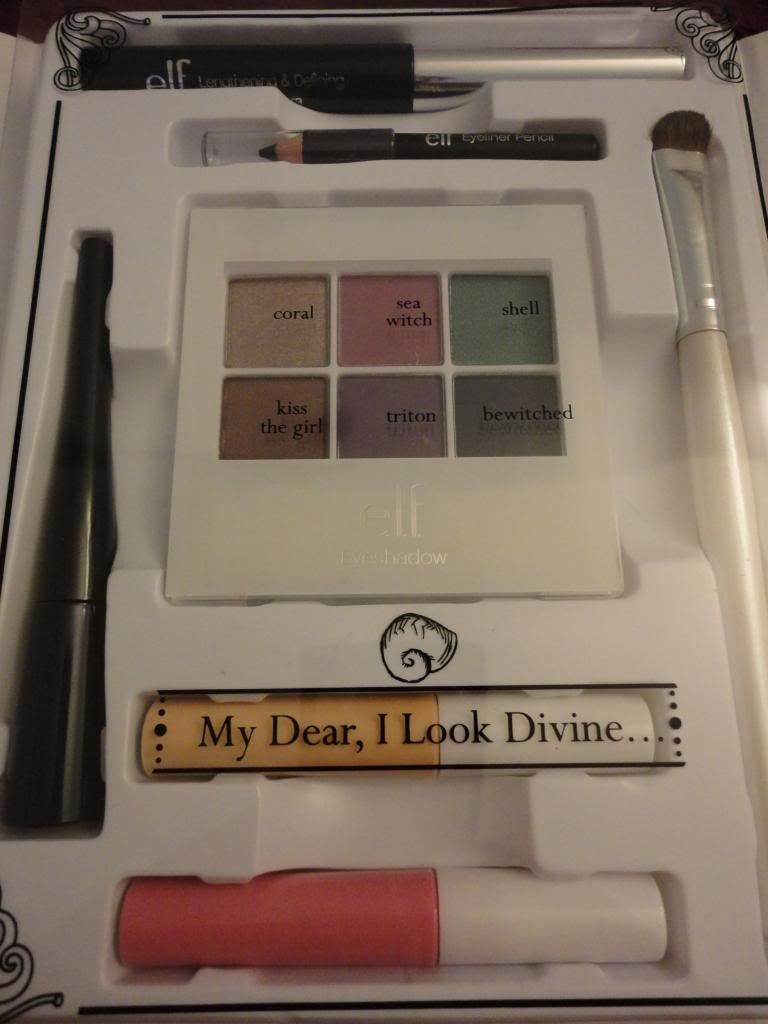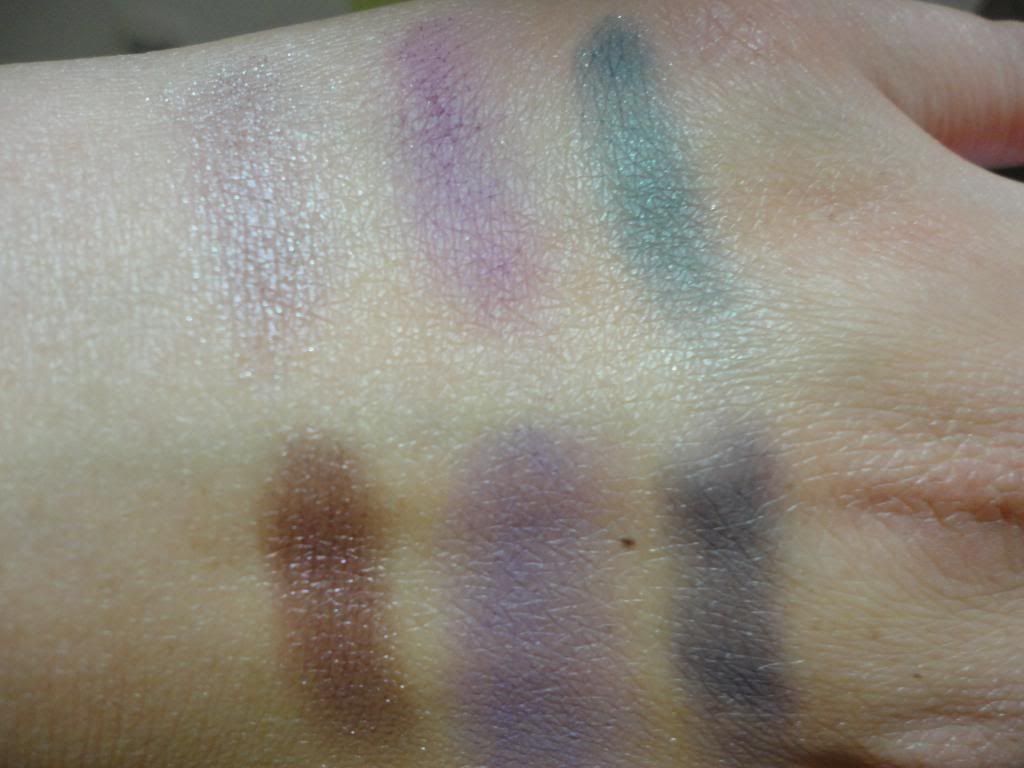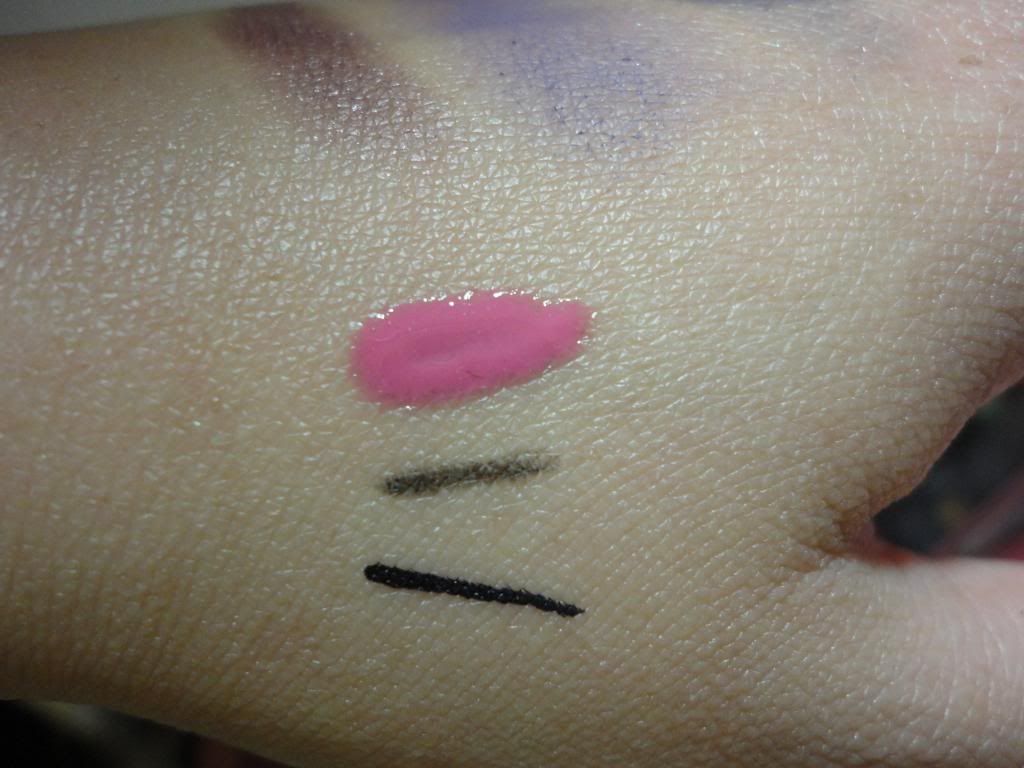 There is no scent and it seems to hold up pretty well. Some of the eyeshadows had a sheen finish while others were on the matte side. Nothing was glittery. Most were very pigmented with maybe 1 or 2 lacking color. Overall, a great buy!
What are your thoughts? Have you spotted these and are you getting one?
EM
All products shown here were purchased with my own money and were given my fair and honest opinion.