Sorry for the long absence. I would like to inform you it isn't because I ran out of clothes to wear or have been running around the streets naked. [
How weird would that be?]
Rather, it is because I have been on vacation and haven't had time to upload or even get outfit photos up. Since I returned, I have managed to snap one photo of my outfit. Here it is!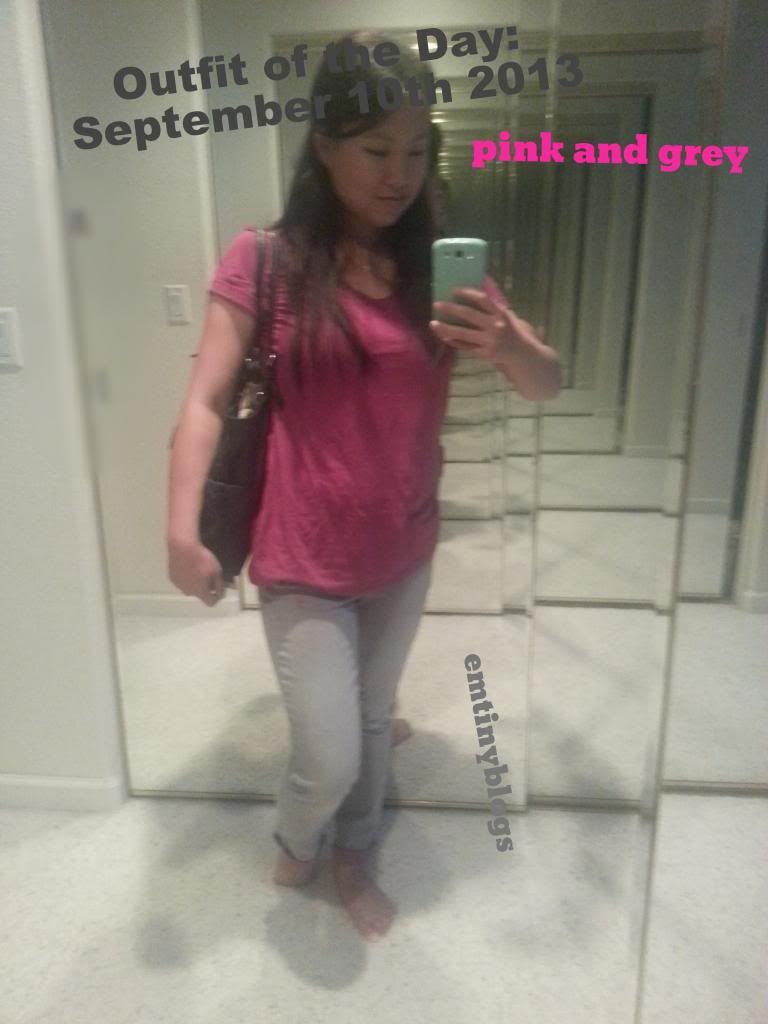 I completely forgot to take a photo of my shoes. I don't like to wear shoes around the house so I always forget that bit. Anyway, the outfit I have on is very casual and laid back. Tee and jeans= awesome.
Top: Forever21 pink vneck
Bottom: Target Mossimo grey with pink distress and crop
Bag: Calvin Klein navy blue leather tote
Shoes (not shown): Rocket dog slip ons
Hope everyone is having a great day despite all the heat waves.
EM