Hi Everyone,
Hope Friday was awesome for you all! I chose to dress up a little since I knew I was going to be out at night. I threw on a blazer to dress up the skinny jeans and simply black vneck. It was comfy, warm, and slightly dressy.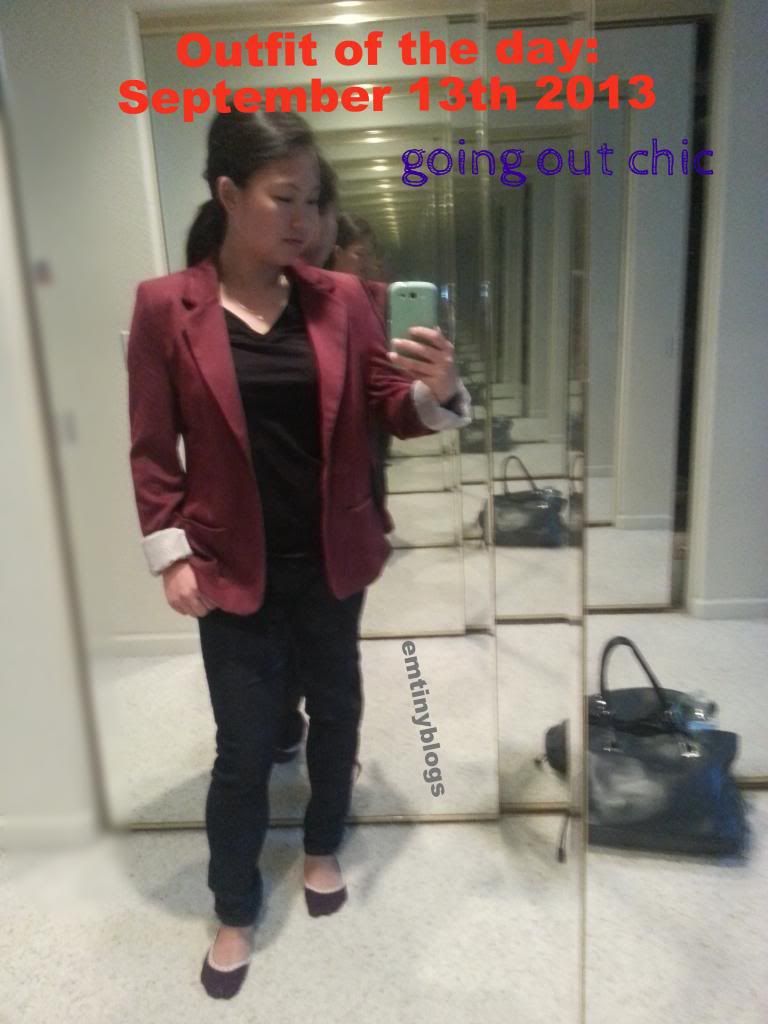 Top: Forever21 black v-neck tee
Bottom: Forever21 dark wash jeans
Blazer: Cotton On burgundy blazer
Purse: Calvin Klein blue navy tote
Hope everyone has a good weekend!
EM
All products shown here were purchased with my own money and were given my fair and honest opinion.