Sigma Beauty is a company that is known for their awesome brushes and several eye products. However, most recently Sigma came out with a presale of a Creme de Couture line of blushes and eyeshadows. All of the products in this line is "macaron" inspired and looks pretty yummy. I'm sure you would have already guessed that I purchased it immediately. Macarons are my weakness. The collection isn't very large, but the items in it are quite intriguing. I have only purchased one blush to review, but I am excited to try some more when the official line releases on Friday, September 16th 2013.
SigmaBeauty Creme de Couture Cherry Apple blush, $12
One thing that had me very confused about the blush was I assumed it was going to be a cream blush. Maybe it was just my misunderstanding, but I thought "creme de couture" meant something was going to be cream textured? I am not a huge huge fan for cream, but I wouldn't mind having a few in my collection. I prefer powder, but those have their vices as well.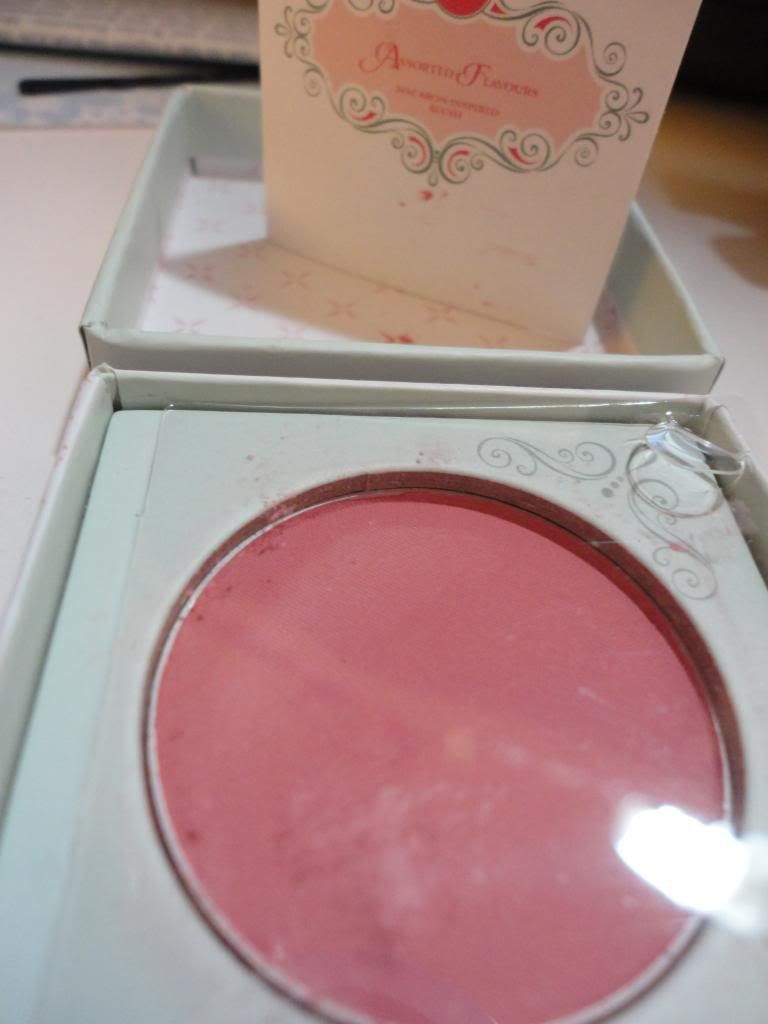 SigmaBeauty Creme de Couture Cherry Apple blush
The blush I purchased was in the shade Cherry Apple. It is a gorgeous midtone pink mauve and it is a matte finish. Being matte, it isn't powdery or white-casting. I really do enjoy applying it. The packaging is so cute. It is a simple cardboard box container in which the lid lifts up to display a paper card (shown above). The blush is covered by a plastic film to prevent damage from the paper card. This can be rid of as the blush does not flake very badly without the film.
closer look at Cherry Apple blush
The blush isn't very large, especially compared to the sizes you get from Nars or MAC. However, it packs a punch. I didn't need a lot to see the color on my swatches or cheek.
swatch of Cherry Apple blush
The blush gives a very natural flush of midtone pink mauve and doesn't contain shimmers! Yay. My oily combination skin does not like shimmer.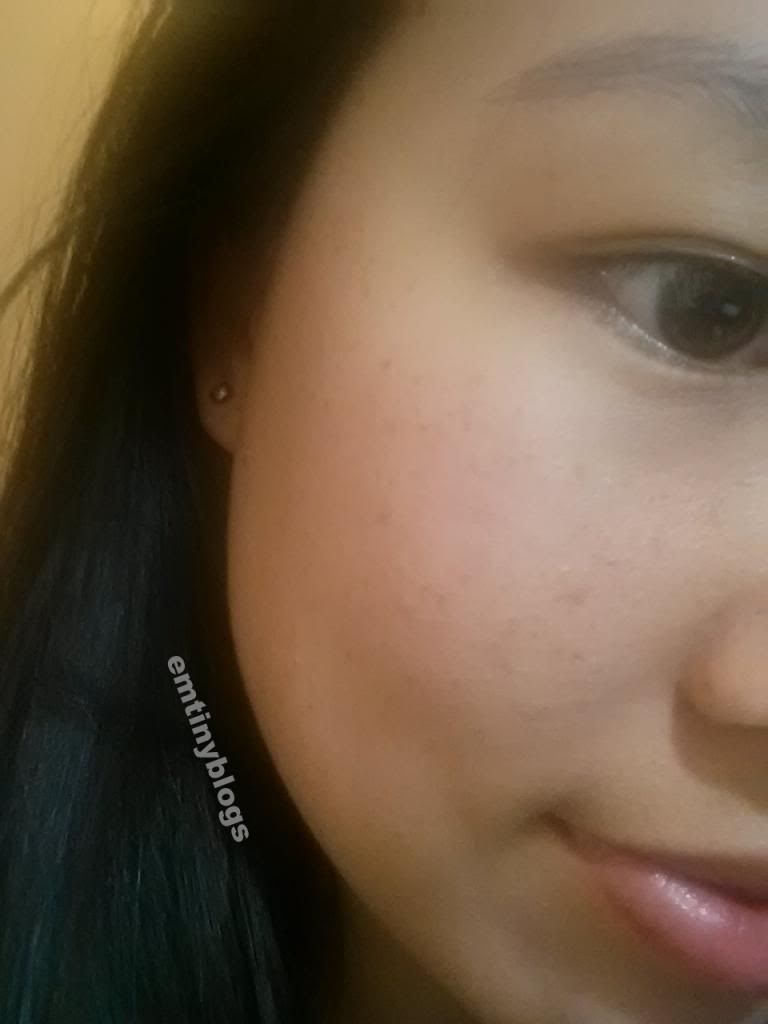 application of Cherry Apple blush on my cheeks
I have on one swipe of the Cherry Apple blush. It gives me a very simple and natural flush. This blush can be intensified. I only gently applied it on my cheeks and can easily build it up for more color.
Application: The texture of the blush was very smooth and almost felt like I was not touching it when I went for a swatch. On the cheeks it felt smooth as well and felt more powder than cream. The blush did not appear stark or powdery.
Staying power: gives me about 8 hours of wear, more if I use a setting spray
Scent: I detected no scent.
Overall: I really love this blush. The packaging and "macaron" colored theme makes it so cute! The product itself is very good in that it is very smooth and soft. It also creates such a nice flush color on my skin. The staying power is nice and I like that it can be built up. All this for only $12!
Do you plan on purchasing Sigma's Creme de Couture line?
EM