On my most recent visit to Target, I found a display near the L'Oreal section. I have seen a lot of the items before: the accent top coat nail polishes as well as the Colour Riche balms. However, in the midst of the Colour Riche balms, I noticed that there were 4 new and limited edition shades that I have not laid eyes on or heard of before. I tried looking up swatches and couldn't find any. That was when I picked up all 4 to play with and share with you. These have a special "Pop" label on them so they seem to be slightly different than the originals. See below for swatches!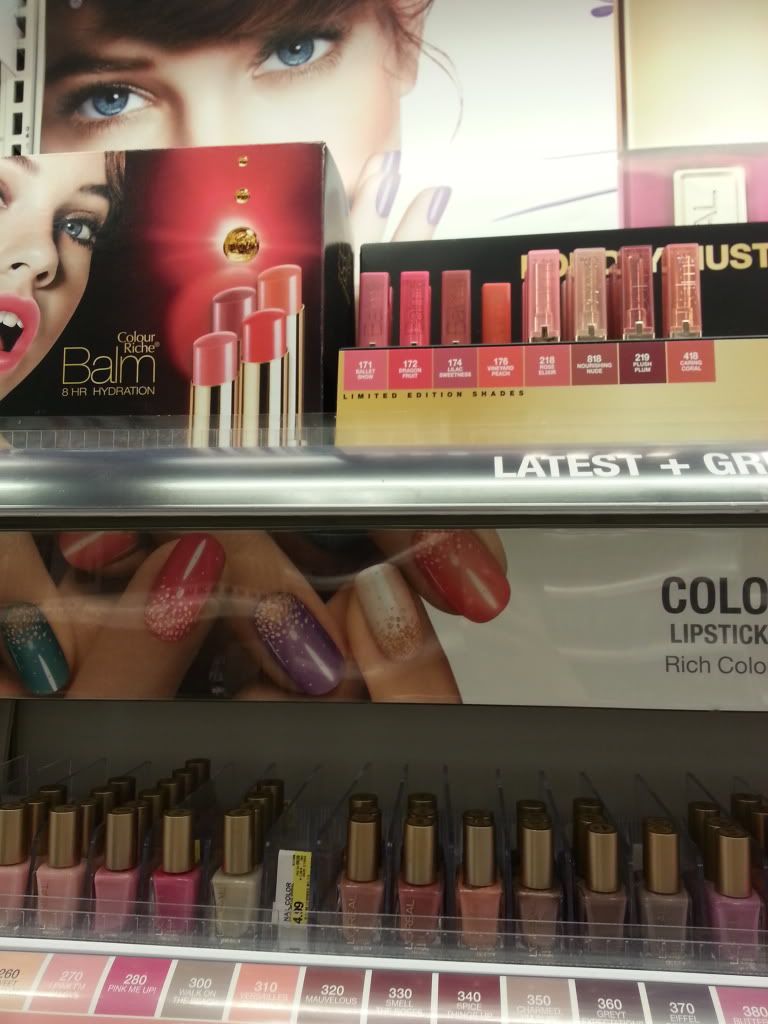 The L'Oreal promotional display at Target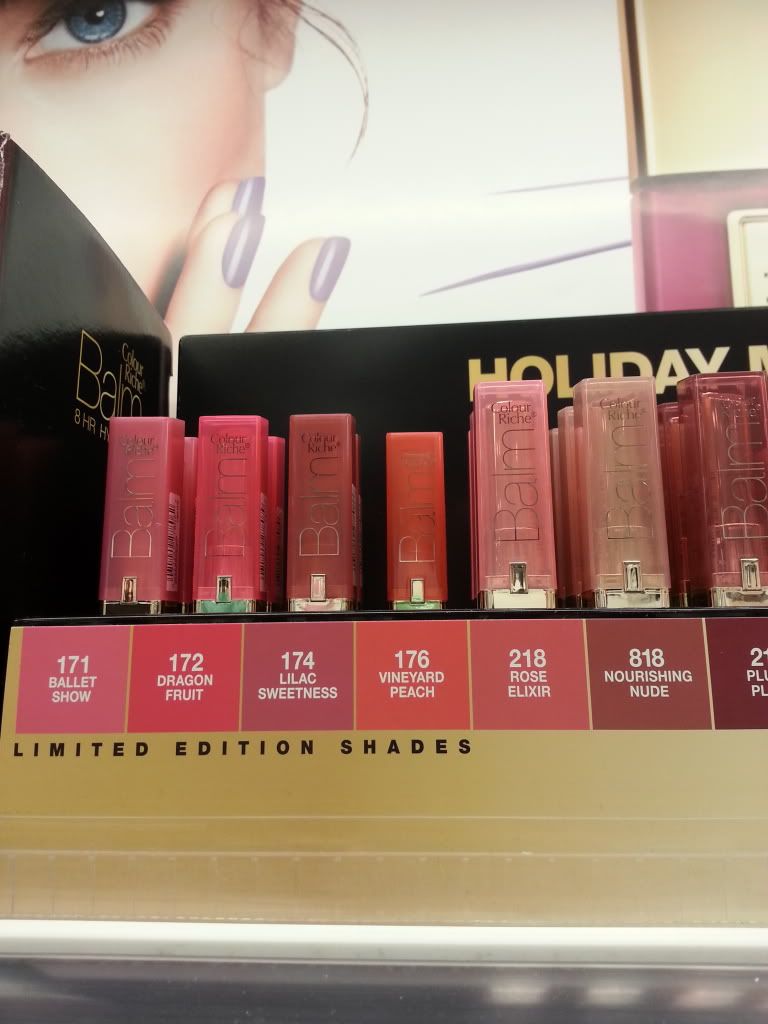 Next to the permanent Colour Riche balms are the limited edition shades
left to right: ballet show (171), dragon fruit (172), lilac sweetness (174), and vineyard peach (176)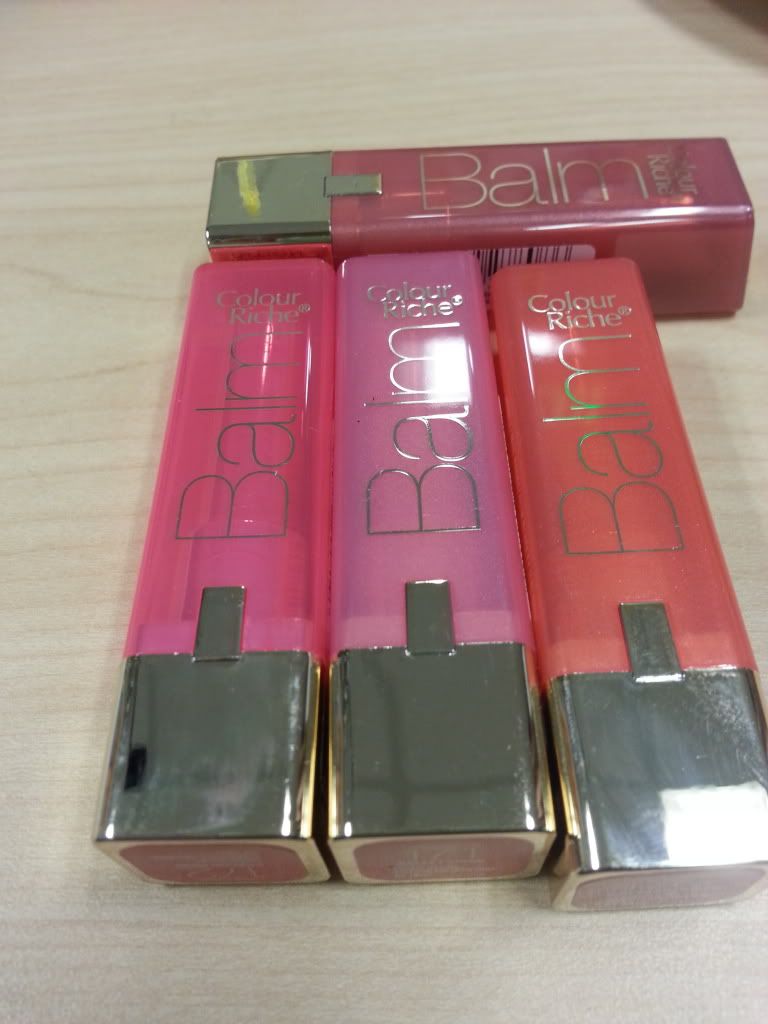 Since there were no swatches online, I couldn't tell which one I wanted. There are the four limited edition shades for funnnnn.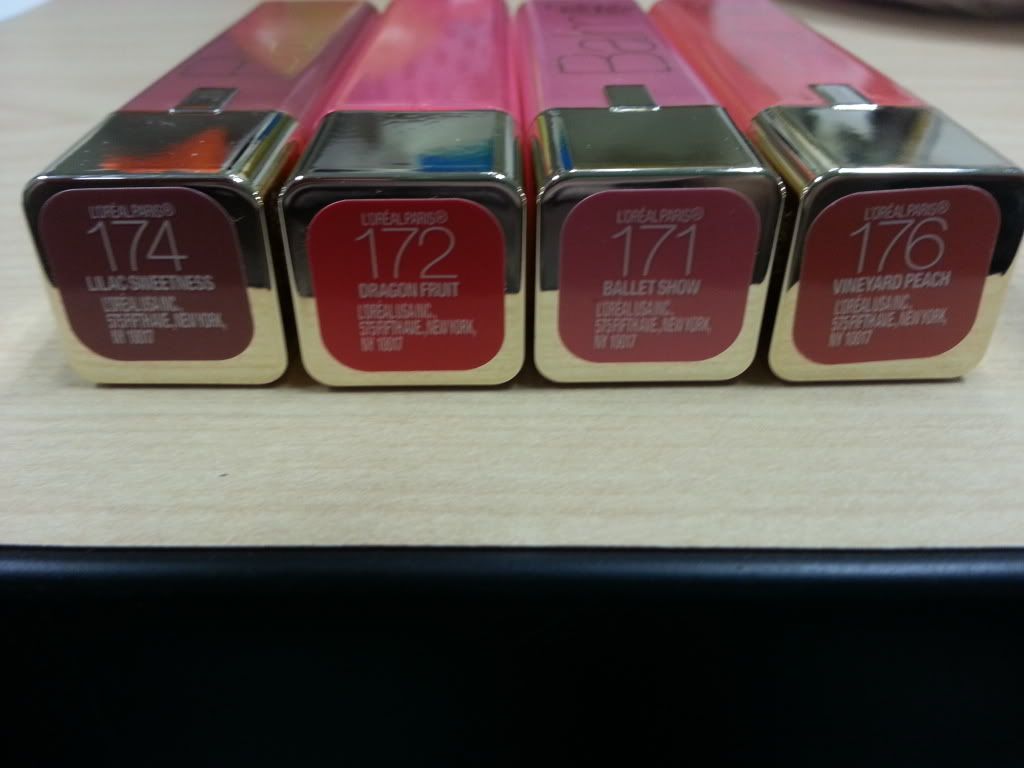 L'Oreal Colour Riche balms Pop in Lilac Sweetness, Dragon Fruit, Ballet Show, and Vineyard Peach, $5.99
Besides the Pop addition, all size and packaging remains the same as the permanent line.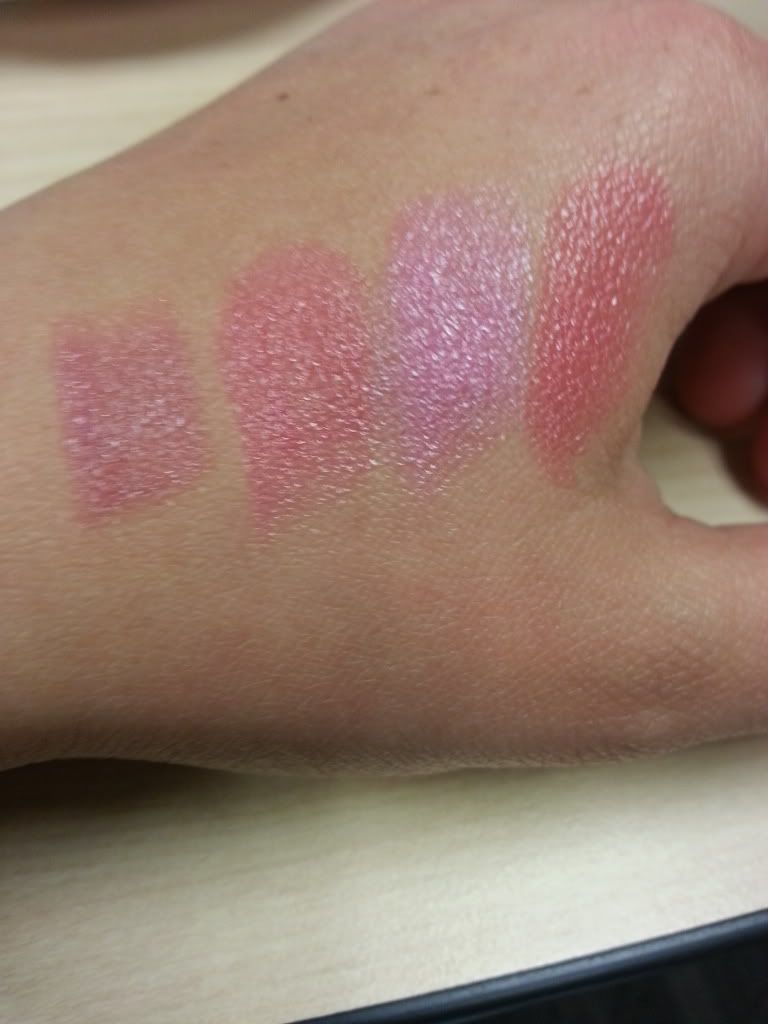 Couple of swipes of each shade.
left to right: Lilac Sweetness, Dragon Fruit, Ballet Show, and Vineyard Peach
Lilac Sweetness is a plummy winy shade
Dragon Fruit is a bright watermelon red/pink
Ballet Show is a fuchsia warm tone pink
Vineyard Peach is a deep coral
All shades are shiny in texture (not matte), but do not possess any shimmer or glitter.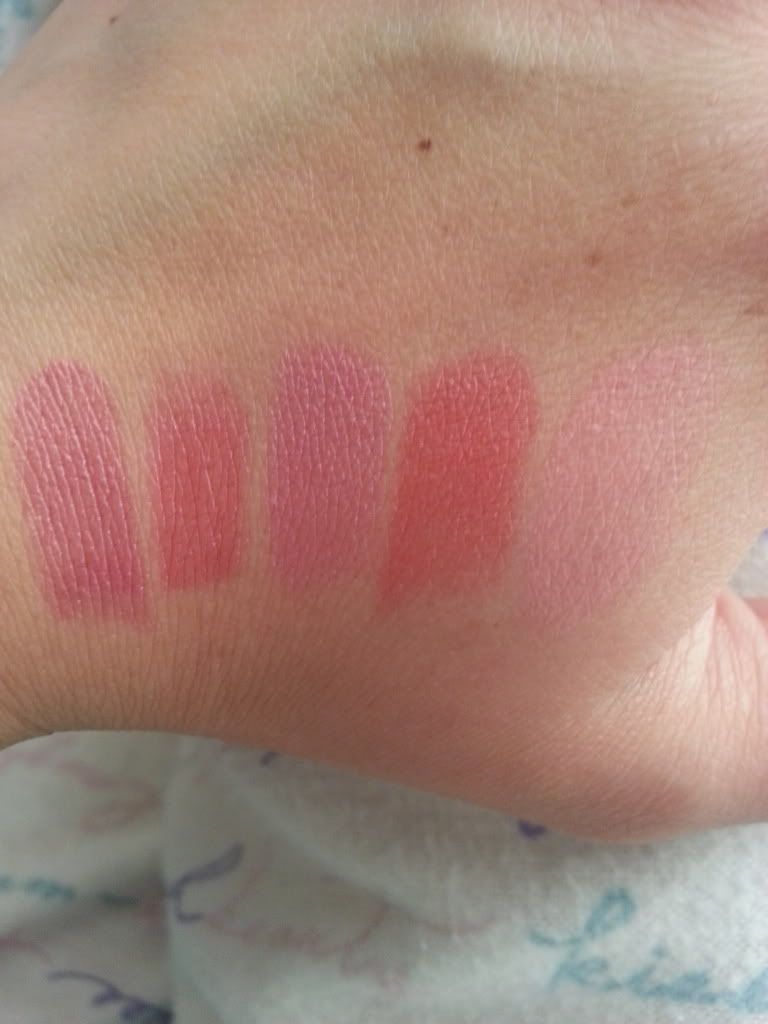 A comparison of the new Pop shades with an old LE one.
l'oreal colour riche balm (left to right) lilac sweetness, dragon fruit, ballet show, vineyard peach, and Laze in the Maze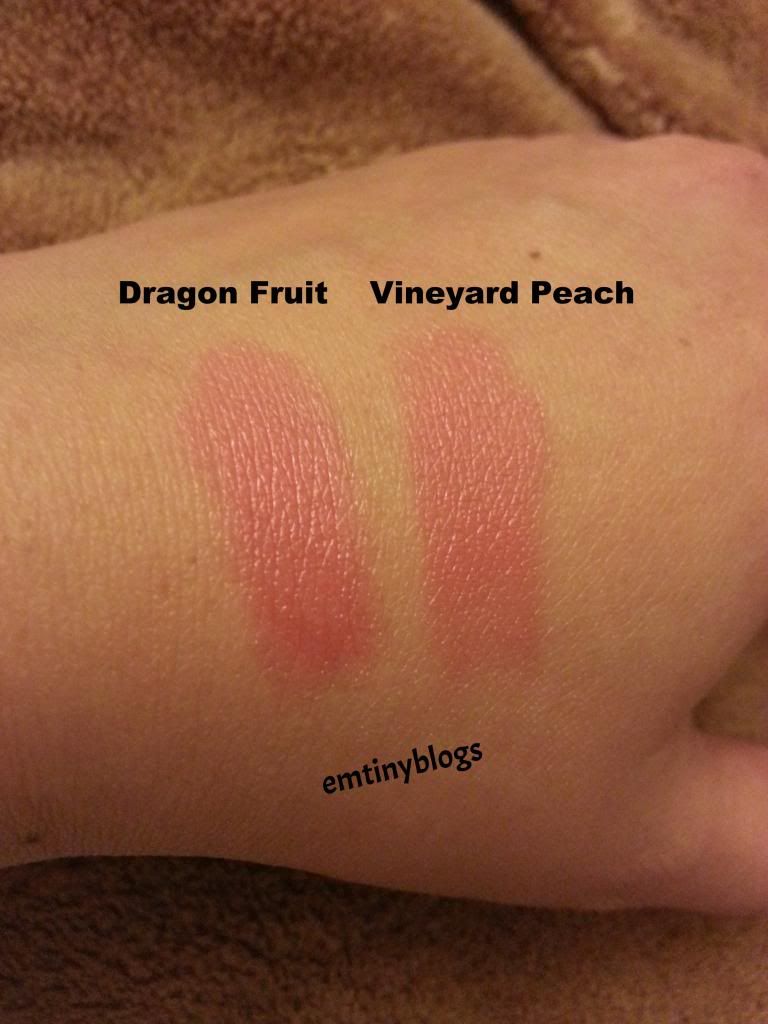 A closer look at Dragon Fruit and Vineyard Peach
Off the bat, these shades definitely look a lot more pigmented than the permanent line. I find that they show up a lot better on my lips and do "pop."
They contain the L'Oreal lipstick scent when you first apply them on your lips, but it goes away quickly.
I have not been able to test all of these shades on my lips yet and will update this post as soon as I do. I will let you know the staying power as well as the moisture levels and whether they compare to the original Colour Riche balms.
Update: I have tried on several of these balms and they are not drying or moisturizing. They last about 3 hours on my lips if I don't eat or drink anything. There is a slight fruity scent as well as a lipstick scent but neither stay for long. If you just smell the tube, you can catch the fruit scent more.


Have you spotted these? What are your thoughts on bolder Colour Riche balms?
Like what you see?
Support my blogs by subscribing
here!
EM
All products shown here were purchased with my own money and were given my fair and honest opinion.