I finally decided to give the new L'oreal Lip color a try after seeing the exciting color pigment and range of shades it had. It comes in two finishes- matte and shine. I have one of each to show you so let's get right to it.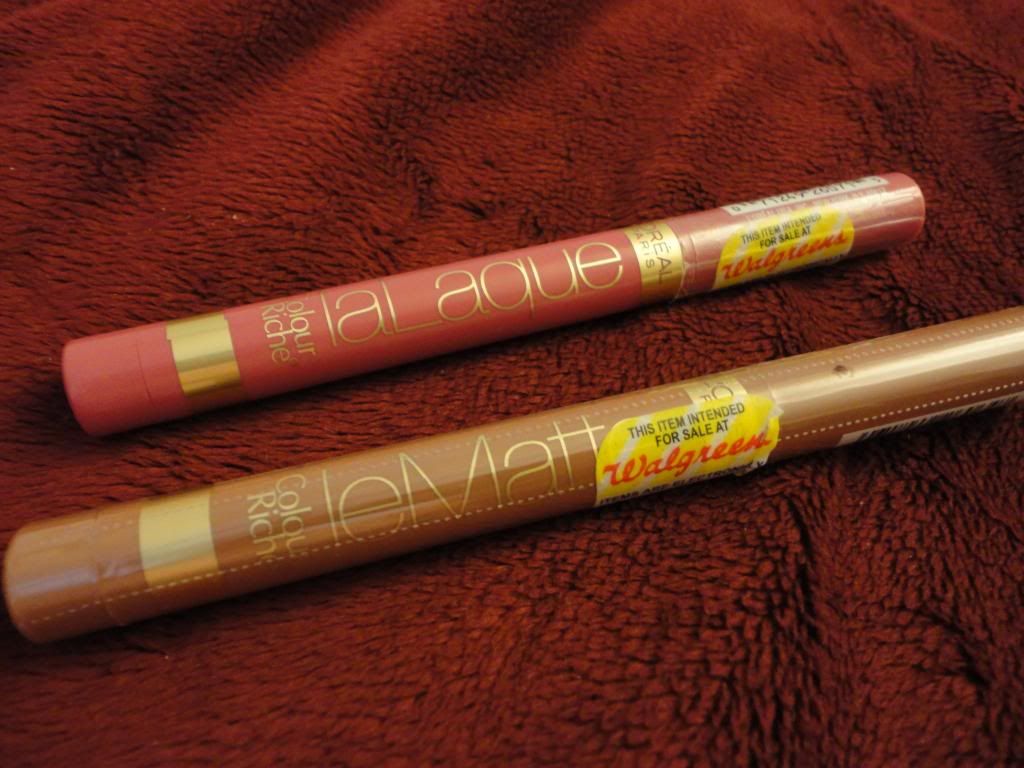 L'Oreal La Laque and Le Matte, $8, Walgreens
The pink shade above is a shine finish (La Laque) and the brown shade is a matte finish (Le Matte).
Both had the pen, twist up packaging. It is quite sturdy and the twist up does not require sharpening. Though I can say after a few uses, the pointed tip will start to get dull.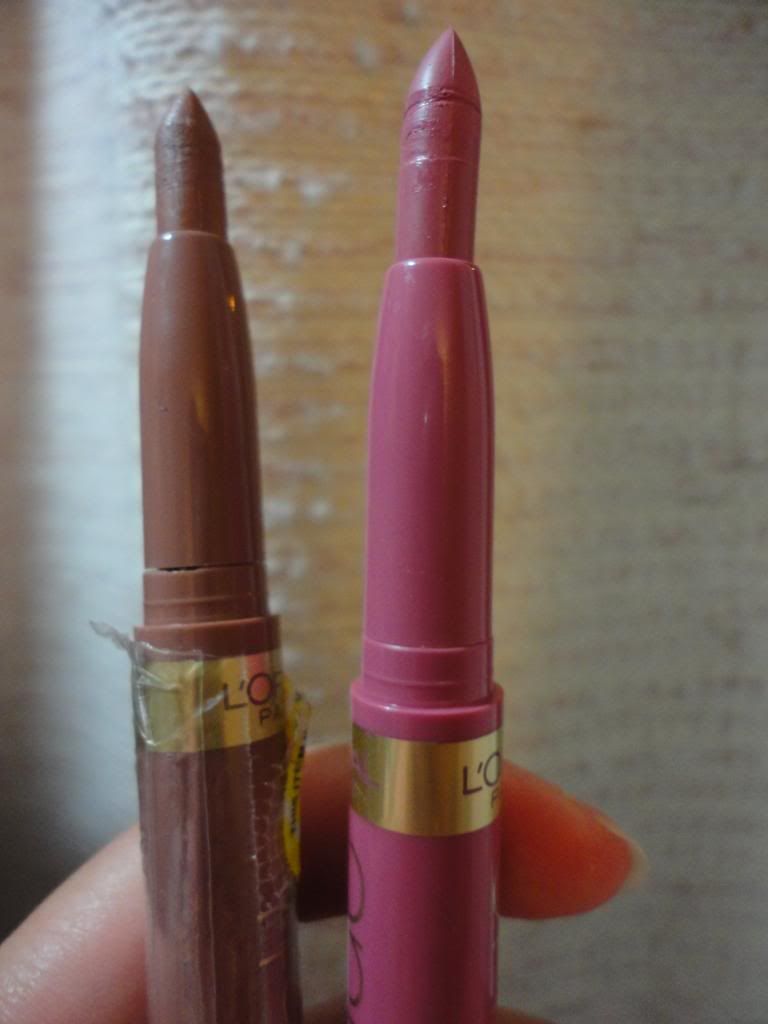 No Matte-r What, Never Lacque-ing
Never Lacque-ing is a bright fuchsia pink with a sheen. No Matte-r what is a very deep nude brown with a matte finish.
Surprisingly, the Le Matte glided easier on my lips with no tugging. The finish is more matte, but did not feel uncomfortably so. On the other hand, La Laque had some tugging across my lips and finished with more of a shine.
No Matte-r What (bottom), Never Lacque-ing (top)
Unfortunately, the nude brown shade was too deep for my skin tone. I looked so dead but tan at the same time in that shade! I cannot wear this even if it had good texture.
The pink shade was nicer for my skin tone, but I felt it made my teeth look more yellow than it really is. I also did not like the tugging it had with the application.
I noticed there was a lipstick smell....like the other L'Oreal lipsticks. I don't like this smell, but it quickly dispersed once I applied it.
The texture did not feel tacky and did not cause a drying feeling for either products.
It lasted about 4 hours on me.
Pigmentation was very good. One application and I can see both colors very well on my pigmented lips.
I love the twist up pen applicator. This makes it very easy to travel with. I did noticed that when twisted up, the product did not come up straight. That makes me nervous as to what would happen if I twist up and down more often...would it fall off?
Overall, for $8 this product is a bit over priced. I like the idea and the pigmentation. I also like the finishes it offers. However, the tugging for one of the colors and the odd looking one on my skintone really threw me off. I don't think I would re-purchase this. I have a lot more other lip products that I much rather reach for compared to these two.
All products shown here were purchased with my own money and were given my fair and honest opinion.