Browsing through my local CVS, I came across a new mascara from L'Oreal, the Voluminous Butterfly mascara. The claim for this mascara is that it will stretch your lashes to corners with their special wing tip brush. I don't know about you, but I can always use a little help to make my lashes look longer and eyes bigger. Doesn't that help everyone? I haven't come across anyone that says they don't want their eyes to look bigger and their lashes fuller/longer. Anyway, keep reading to see how this mascara worked for me.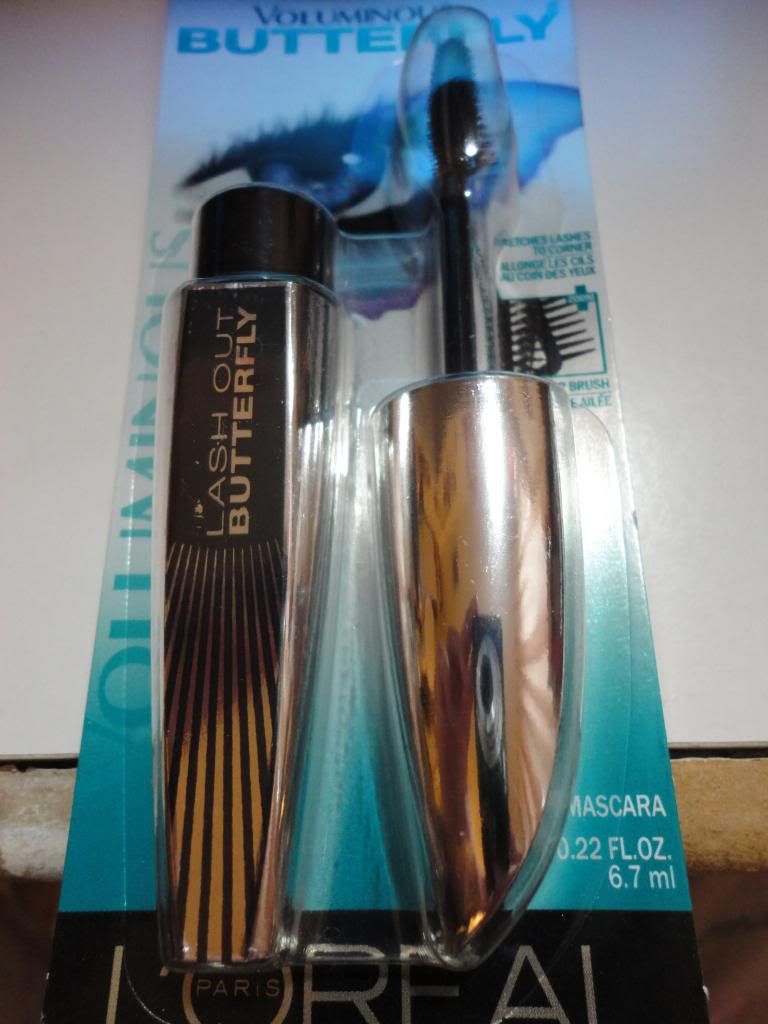 L'Oreal Voluminous Butterfly mascara, $8
The Butterfly mascara has a texture that leans more wet than dry, but does coat my lashes evenly and volumizes. It also lengthens slightly and keeps them curled.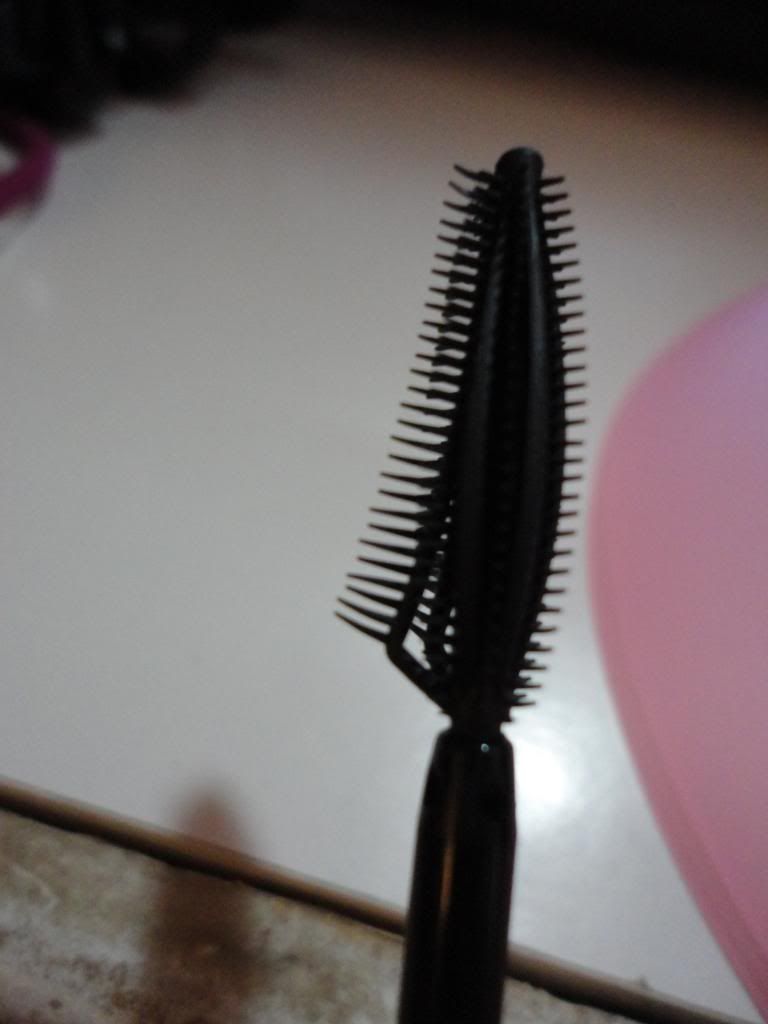 L'Oreal Voluminous butterfly mascara brush
The fanning of the end of this brush helps push the outer edge lashes outwards, creating a longer eye look.
A comparison of the Butterfly with Maybelline's Mega Plush mascara.
Note that Maybelline's mascara is more rounded in the center and tapers off to the sides. It also has longer bristles.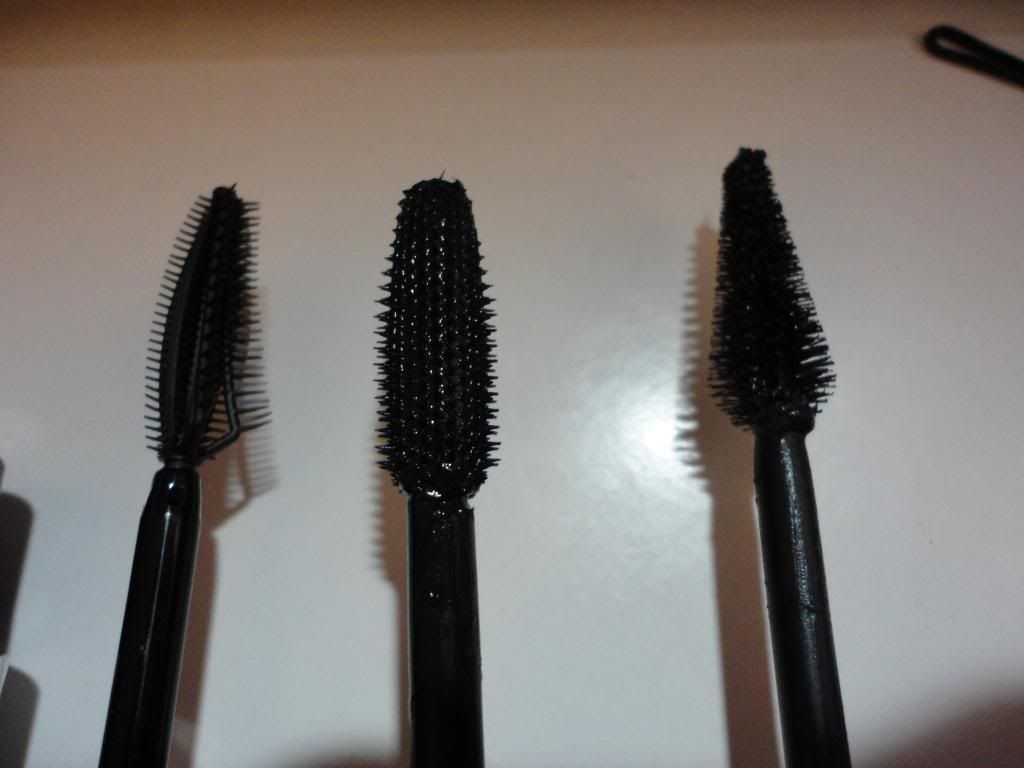 Comparison left to right: Butterfly, Maybelline Rocket, Lancome Hypnose
Now, a look on the lashes...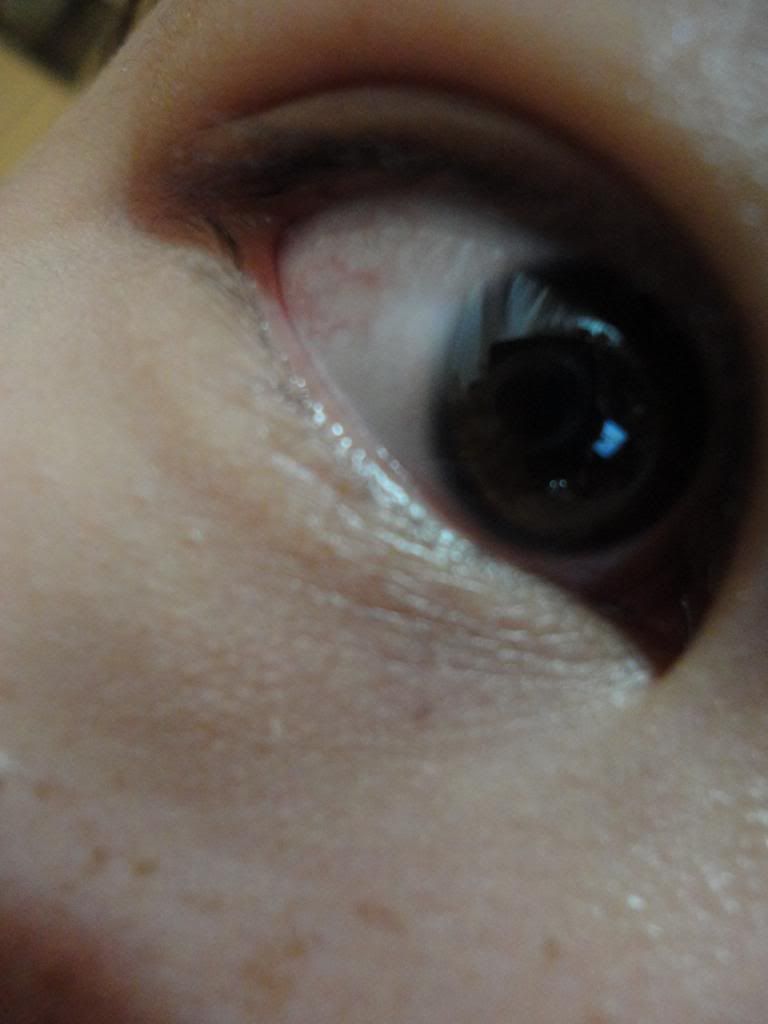 my bare lashes, barely there!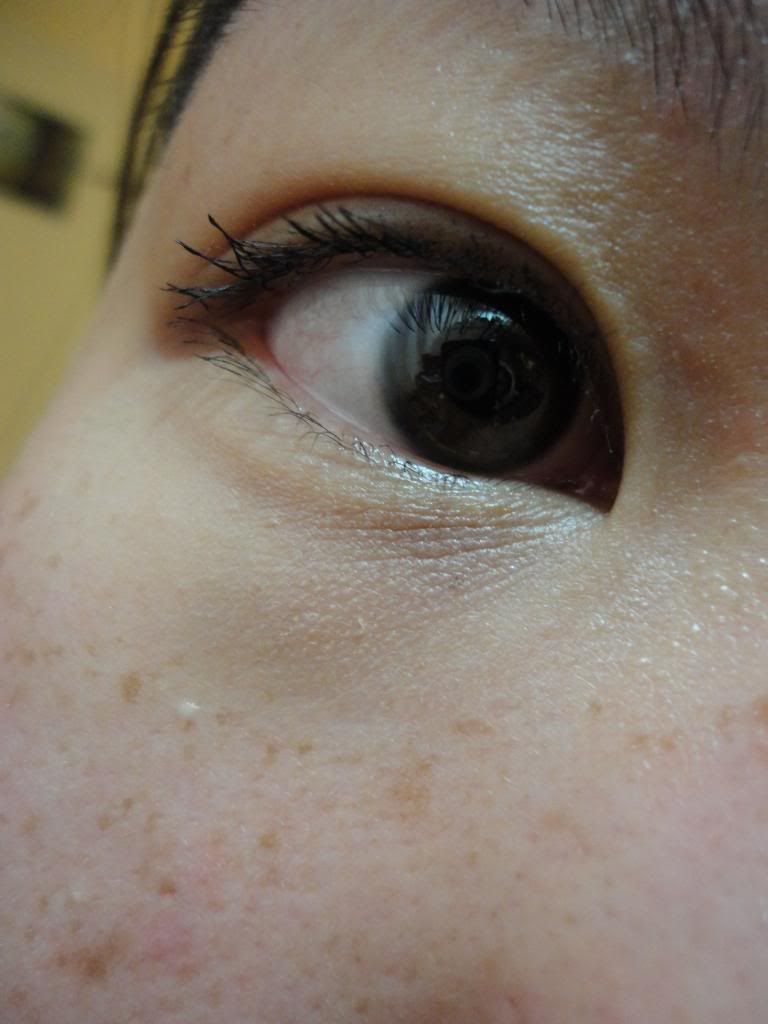 One coat of L'Oreal's Voluminous Butterfly mascara
There you have it, the results are significant. I can definitely see definition, volume, length, and curl. This also stayed on my lashes all day (~9 hours) without flaking, smudging, or drooping. I really like that the application was easy and didn't require a lot of precision. I have come across certain mascara that cannot hold my straight lashes curled. I usually require waterproof mascaras to hold up the curl, but this one does the trick!
What are your thoughts? Have you tried the L'Oreal Voluminous Butterfly mascara?
All products shown here were purchased with my own money and were given my fair and honest opinion.