I finally spotted these Maybelline Elixirs at my local CVS, yay! I have been waiting on these since I heard such good things about them on the internet. I knew I had to try them for myself. These aren't limited edition, so don't be afraid of missing out on them. See below for swatches and review of four of them many colors available.
Maybelline Elixir stand in CVS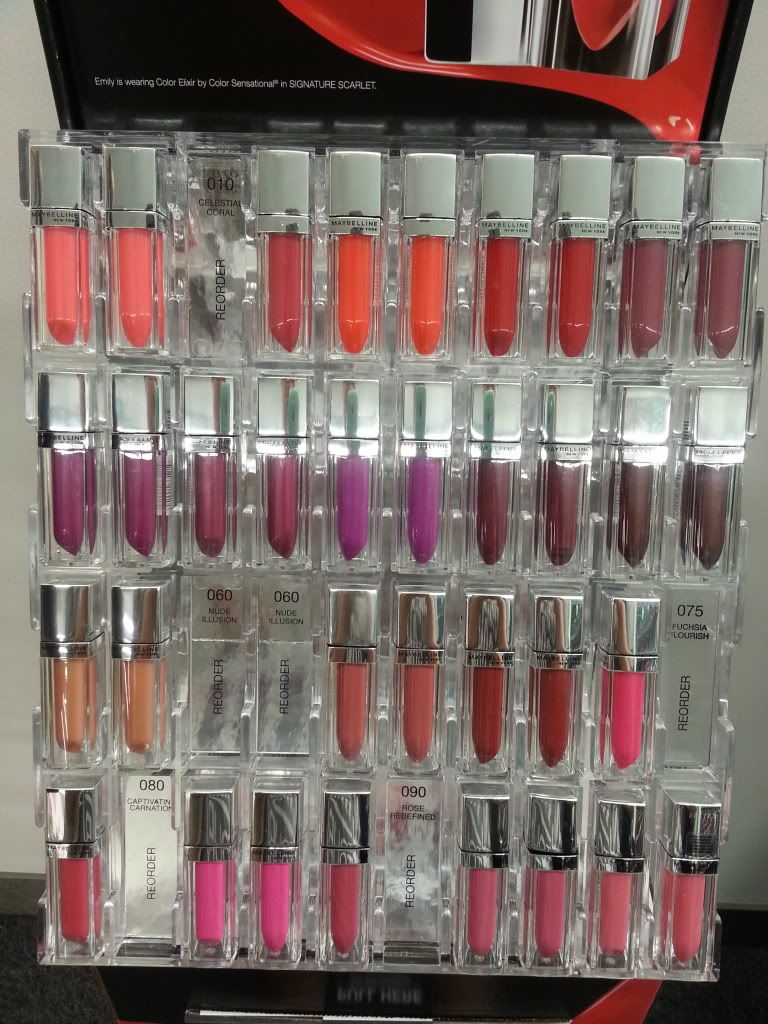 Stand contains two of every color. Eventually, this should be in the permanent stand.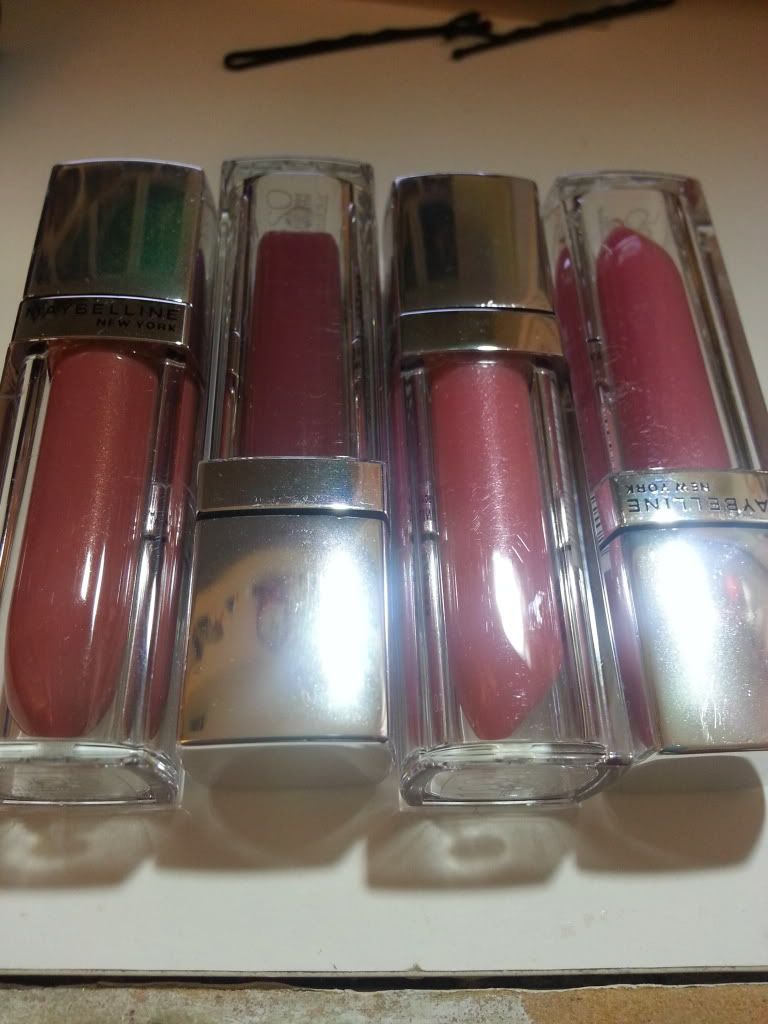 left to right: Caramel Infused, Mauve Mystique, Petal Plush, Blush Essence
0.17 fl. oz.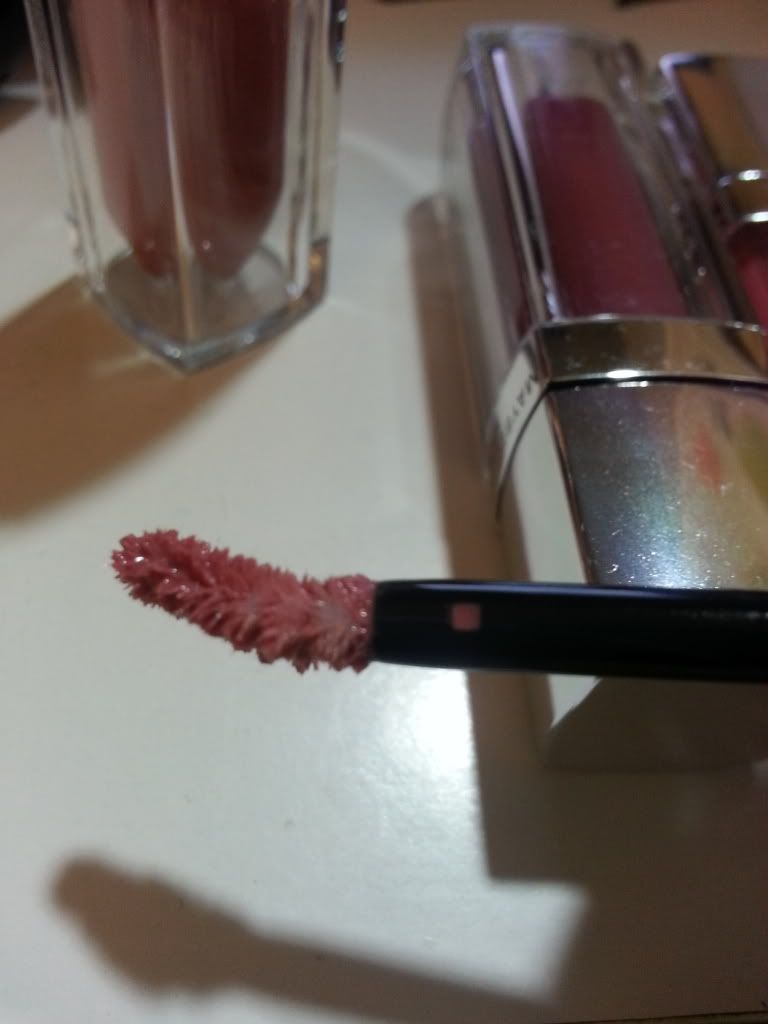 Doe foot applicator, but in a very sprawled out way. It isn't spongy, rather fibery.
This does not affect the application of the color. If anything, it helps deliver more product to the lips because the fibrous material can hold more than the regular sponge applicators.
left to right: Caramel Infused, Mauve Mystique, Petal Plush, Blush Essence
Application: Very smooth and easy to apply. One swipe delivers tons of pigment.
Texture: very smooth on the lips. Not gritty or sticky. It feels very moisturizing but still light so that it doesn't feel like there is a film on my lips.
Staying power: about 2 hours. Needs reapplying.
Scent: a sweet floral scent. Not too strong in the floral department.
Overall: I really, really enjoy these. They remind me of the Almay liquid balms, but these deliver with more color and pigment. These also feel thicker than the Almay ones, but not annoyingly so. I love how they have different finishes on the different shades. Both Caramel Infused and Mauve Mystique are cream and Petal Plush and Blush Essence contain shimmers. There are tons of color and finishes for your needs! I don't like the need to constantly re-apply, but the texture and pigment is nice and it helps keep your lips moisturized. The tube is smaller than most, but it also helps fit into smaller purses easier.
What are your thoughts? Have your eyes on a particular shade?
EM
All products shown here were purchased with my own money and were given my fair and honest opinion.