Hello, all. Today I decided to do something different with my outfit of the day post. Since it is a Sunday, our family usually spends time with each other. Lucky for me, I get to take photos of my sisters' outfits as well. Warning, lots of photos!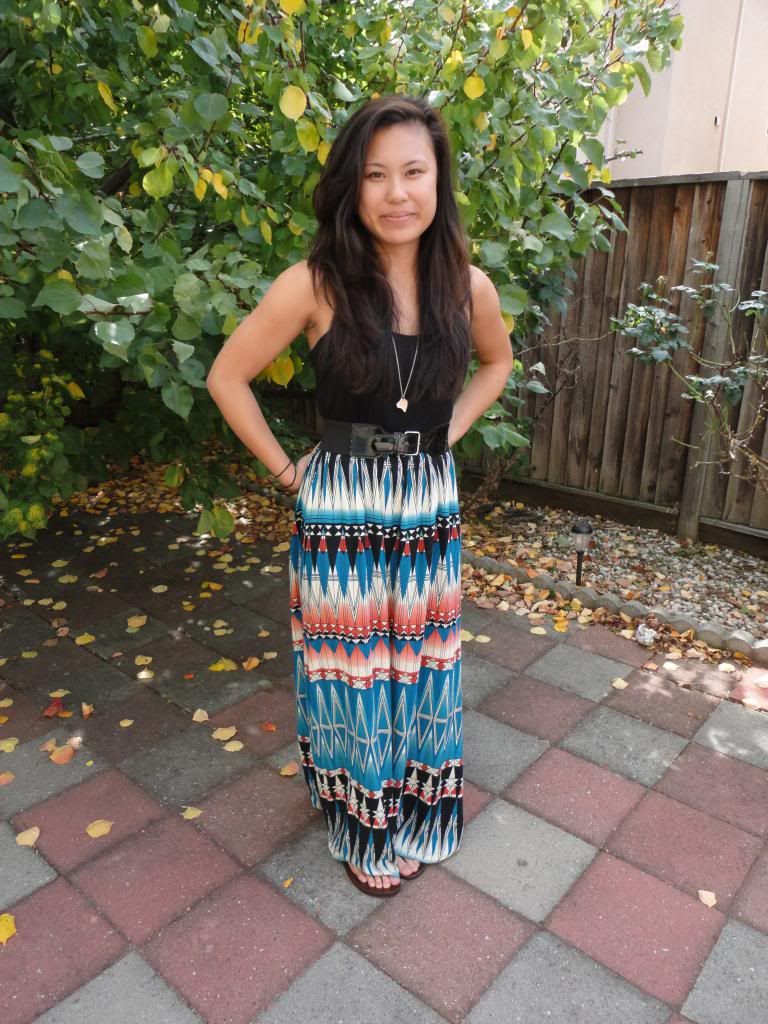 Maxi Dress
Belt
Necklace-handmade with shell from malaga
Dress: Target maxi chiffon dress
Necklace: handmade shell necklace
Bracelets: disney Mulan leather bracelet and Pandora braid with dog charm
Dress: from private seller on ebay (very affordable!) navy blue chiffon with gold buttons
Shoes: Sole Society tweed flats
Purse: target black satchel
necklace: handmade shell necklace with pearl and swarovski crystal
AND...a final bow
It was a very nice day to take a photo in the backyard. Hope this gives you some inspiring outfits for the fall time! Have a nice day.
EM
All products shown here were purchased with my own money and were given my fair and honest opinion.