Hi Everyone,
This outfit was from a couple days ago and I really like it. The colors were soft and easy on the eyes and contrasted the gloomy weather that has been going on around here. It was also very cozy and warm!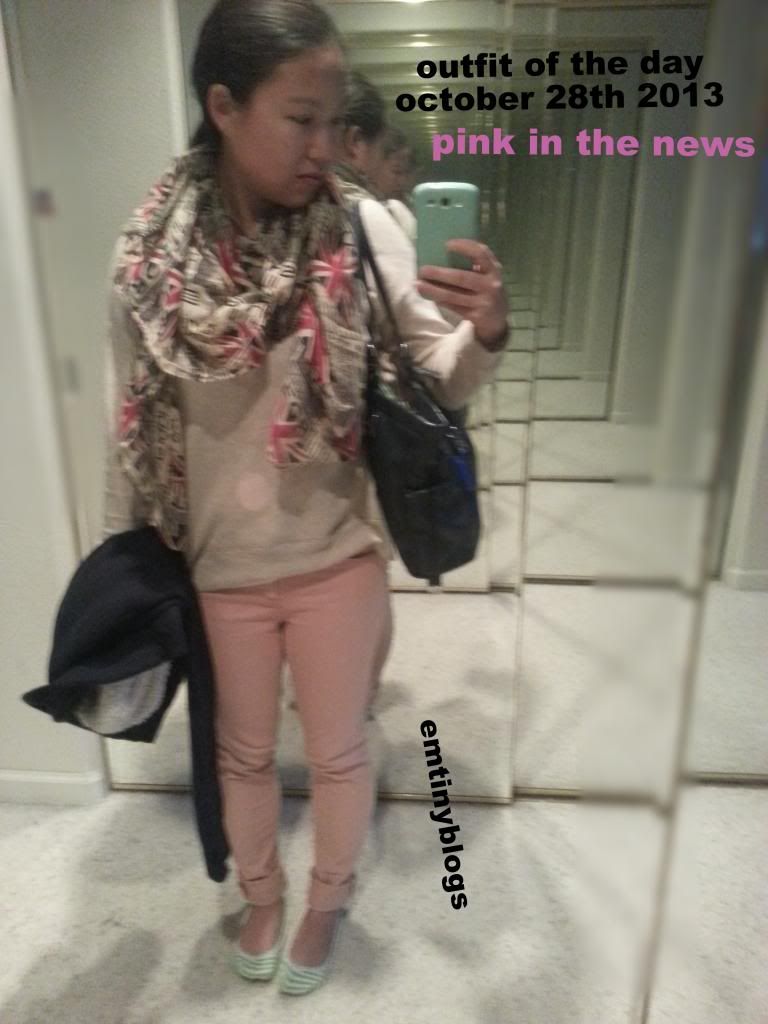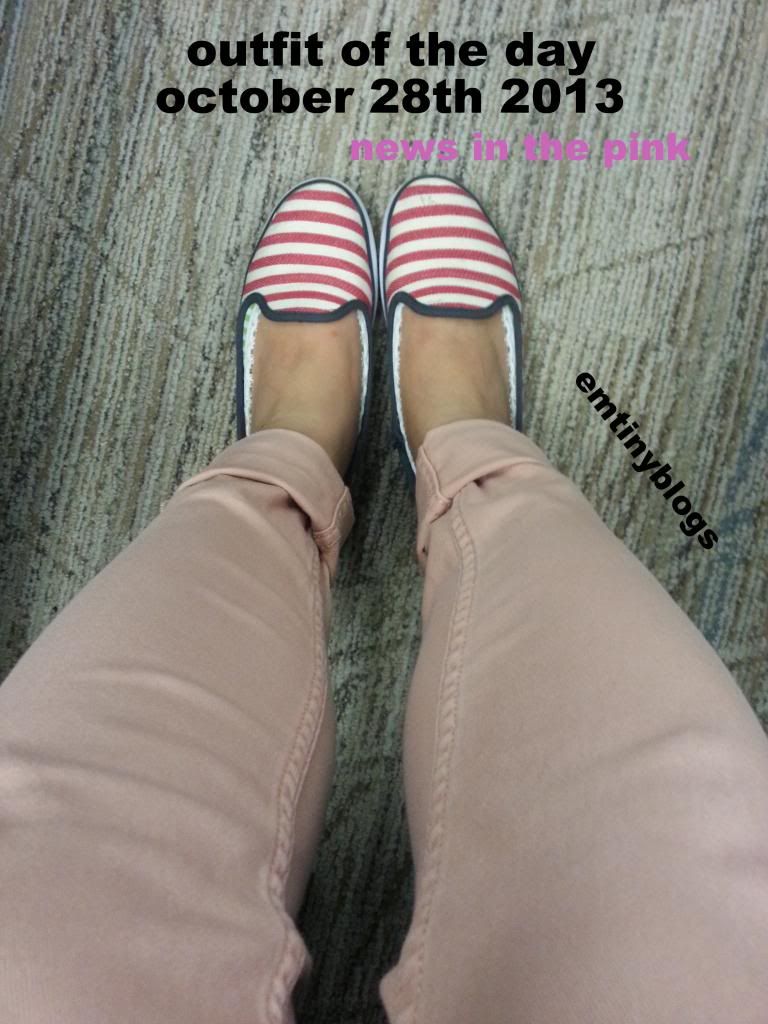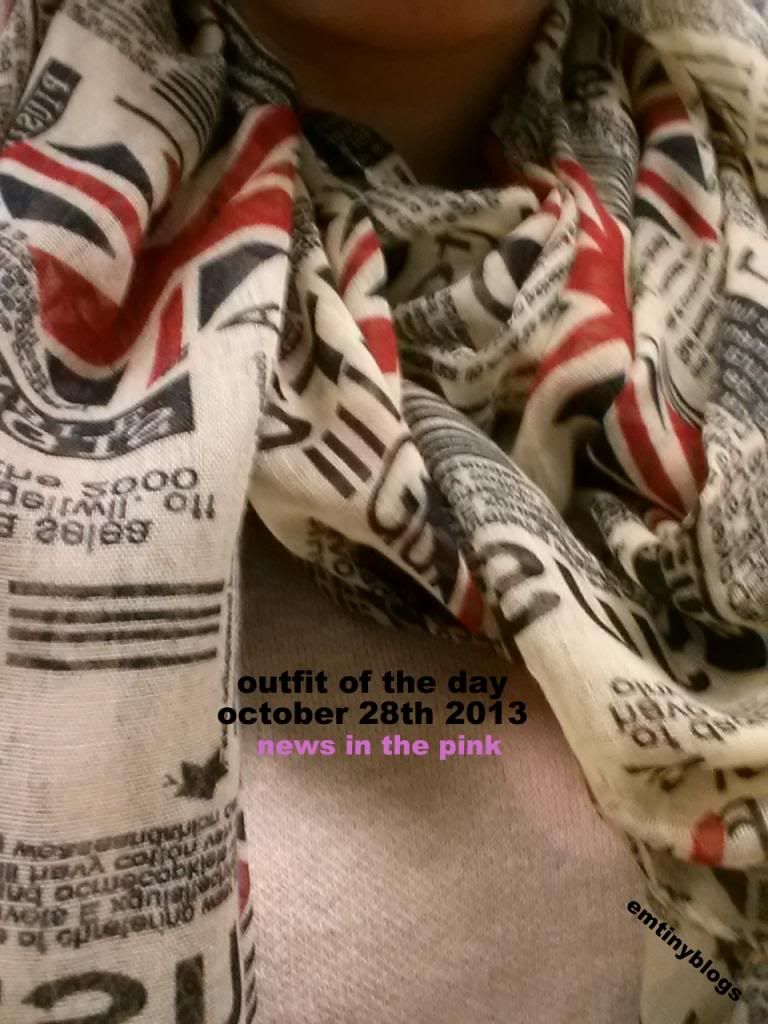 Top: American Eagle polka dot cream pink sweater
Bottom: Forever21 pink nude skinny trousers
Shoes: Target striped red and white flats
Bag: Calvin Klein navy leather tote
Scarf: Newspaper print UK tissue scarf from Oxford Street in London
*funny thing about this scarf is that none of the writing on it makes any sense. They are either not words or complete sentences. But I like the idea of it so much that I did not care what it said.
Hope everyone is having a great week!
EM