Hello everyone. This outfit was from a week or so back but I never got around to posting it. This was still during summer when I tired to make more use of my summer themed clothes (hence the seahorses). Hope you enjoy it!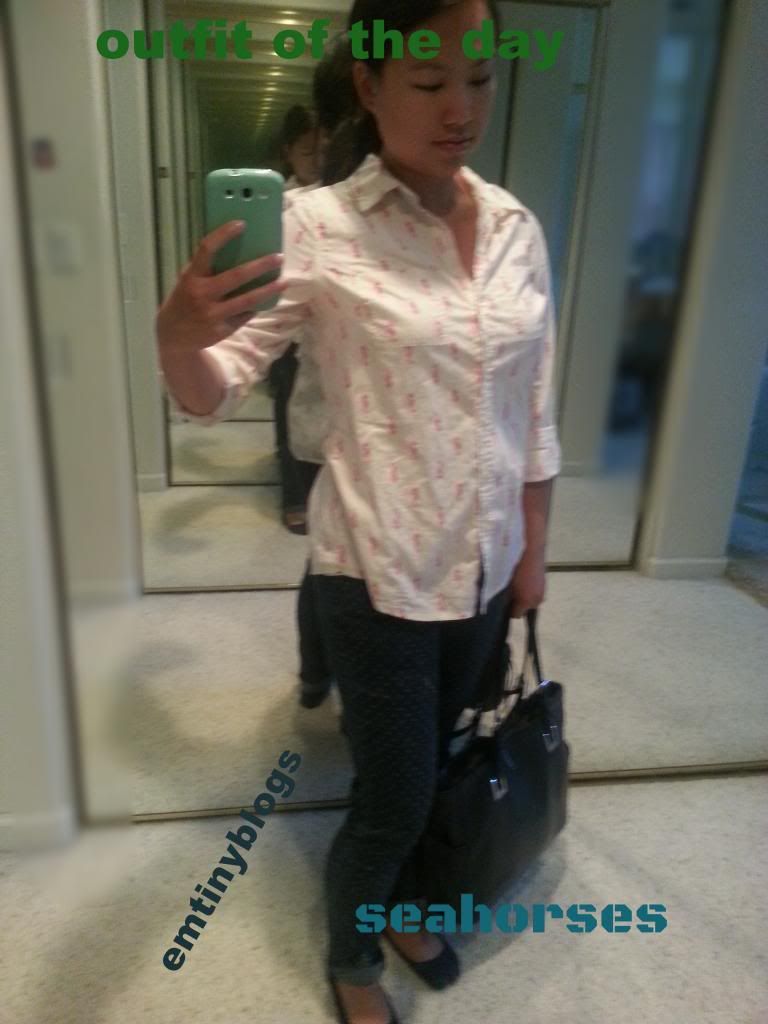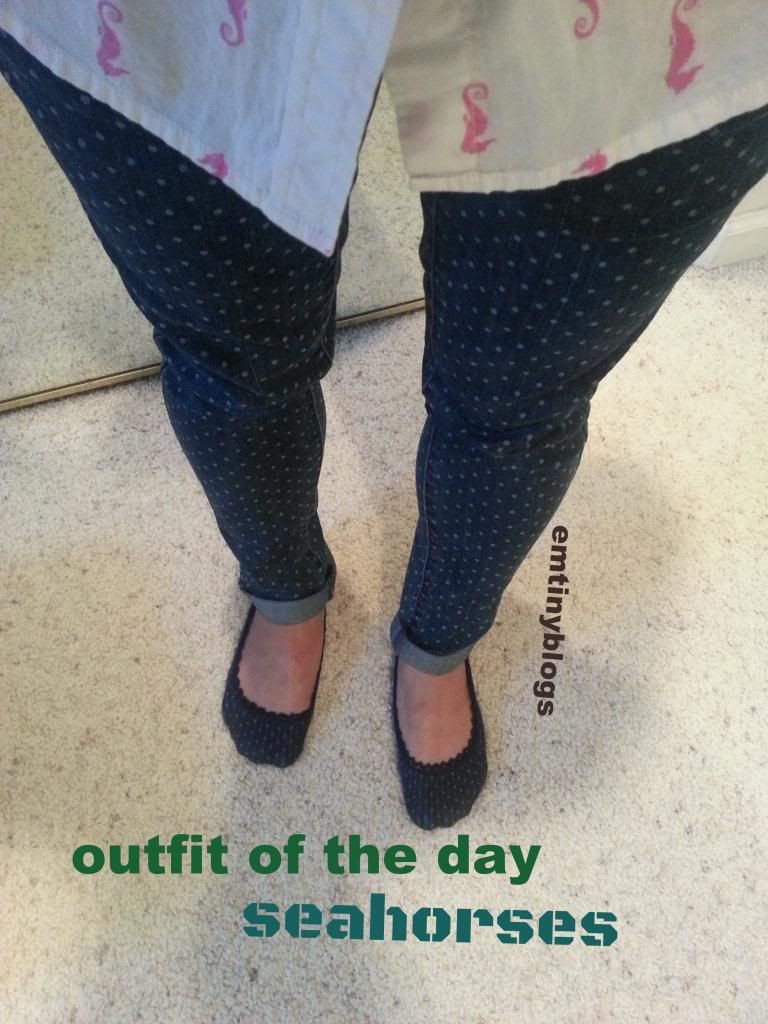 Top:
Merona Target seahorse top
Bottom:
Merona Target polka dot blue jeans
Bag:
Calvin Klein blue leather tote
EM
All products shown here were purchased with my own money and were given my fair and honest opinion.